Every parent who has a baby of weaning age is looking for the same thing: either the time needed to make their own baby finger foods or the chance to give their children well-made, healthy finger food that won't cost the earth. The latter category is where the brand Little Fingers comes in.
We are big baby led weaning fans, so our little girl is very used to finger foods. The products offered by Little Fingers were certainly easy for her to get to grips with. For little ones who haven't been weaning this way, these would make an excellent introduction to finger foods given the easy grip shapes The products come in a range of flavours and choices to get little ones used to different types of food.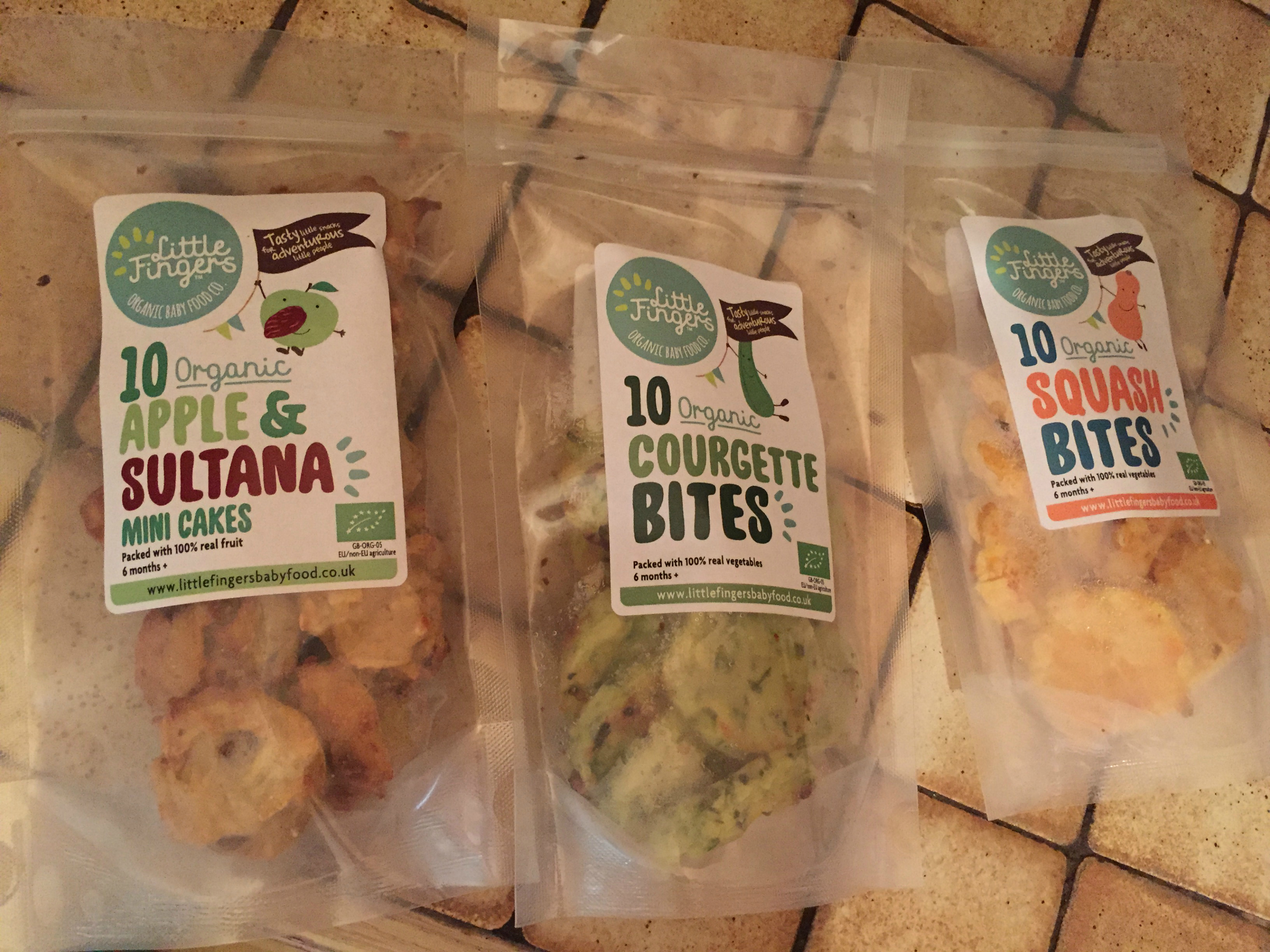 With no added salt or sugar and no nasty e numbers to try and work out on the back of the packet, it might just be the case that when enjoying their Little Fingers, your little one is eating healthier than you are! Having tried the apple and sultana mini cakes (just to make sure they were the right temperature obviously..!) I can vouch that they also taste fresh and don't lose any of the flavour, which shows they had been frozen very soon after being made, locking in all that goodness from the fruit and veg.
While I was impressed by them, clearly the real judge was our little one. Our little girl may only be 10 months old but she is certainly not one to hold back if there is something that she doesn't like or would rather not be trying (even working out that sucking the sweet inside of a halved cherry tomato rather than chewing through and eating the more tasteless skin is a good strategy!). She was a big fan of the courgette bites, squash bites and apple & sultana mini cakes.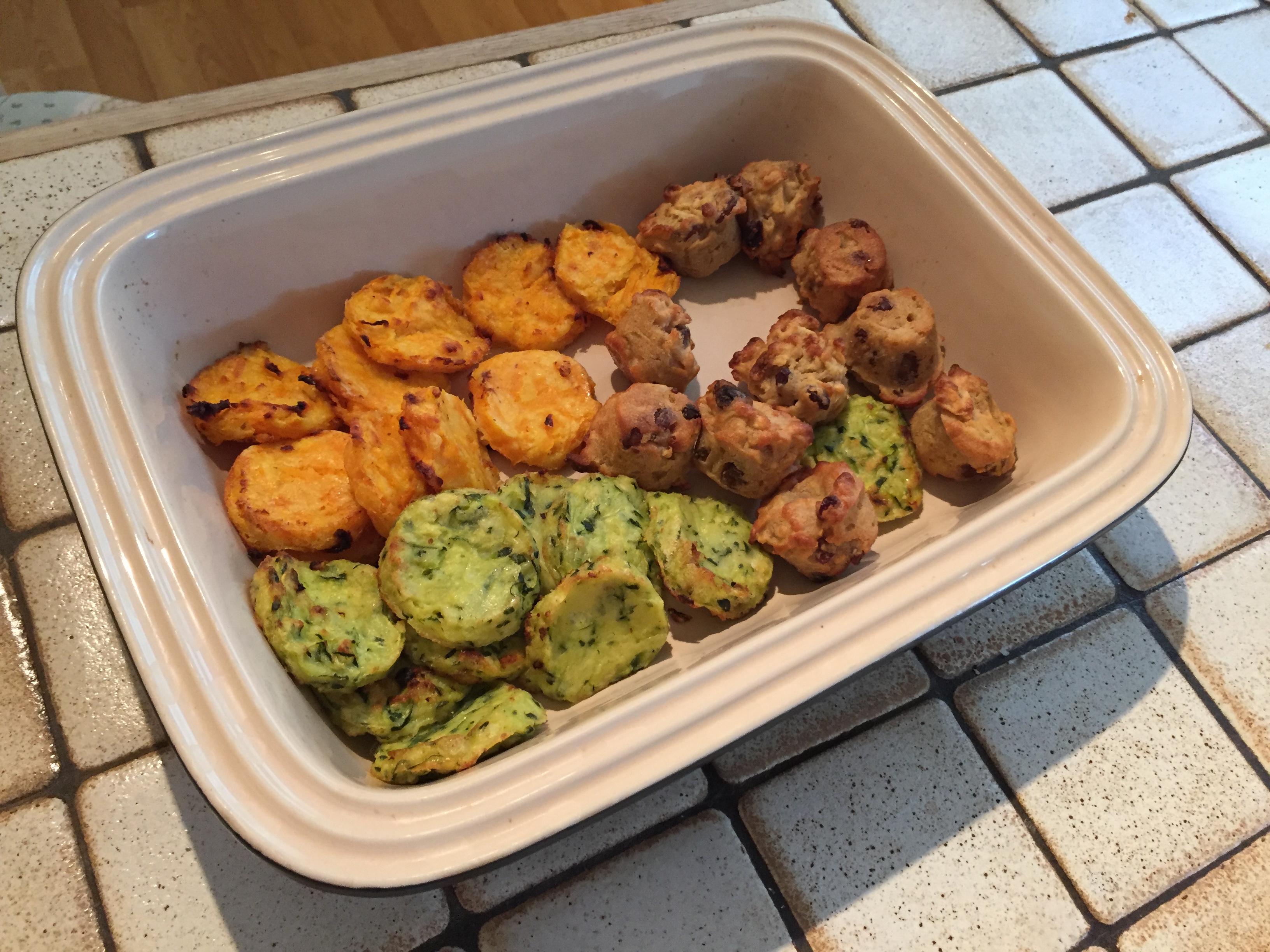 From our perspective, the fact that no defrosting was required and they take relatively little time to cook means that getting the food ready didn't seem like a chore. There is no doubt that these are handy freezer fillers for when it gets to snack o'clock.
The wider product range (you can see the whole range here) also includes dishes you might not otherwise feel you can offer your little one for fear of too much salt, sugar or spice (yes, they offer chicken curry fingers!).
With all this in mind, we were big fans of Little Fingers Organic Baby Food Company and we felt the food on offer here certainly has a place when it comes to meal times with our little girl, especially given they are based in West Yorkshire!
Disclaimer: We were sent three packs of Little Fingers Organic Baby Food Company products for our little girl to try. We were under no obligation to give a positive review and all views are our own.