There are plenty of visitor attractions dotted around the Peak District, ranging from historic houses to hiking trails, and from cosy little pubs to quaint villages that demand exploring. When we went away for a Peak District weekend recently, we found ourselves staying a two minute drive from a lovely little visitor attraction: Blaze Farm in Wildboarclough.
Blaze Farm offers something for everyone: a working farm that is fascinating for kids, a nature trail for those who enjoy a stroll in the countryside, a tea room serving light lunches and snacks, and (best of all!) an ice cream parlour selling their very own homemade ice cream, made with milk from their own dairy herd!
The farm part of Blaze Farm is great for kids who enjoy getting close to animals. We went on a quiet Sunday morning and found ourselves alone in the main barn, where we made friends with some calves and the very friendly farm cats.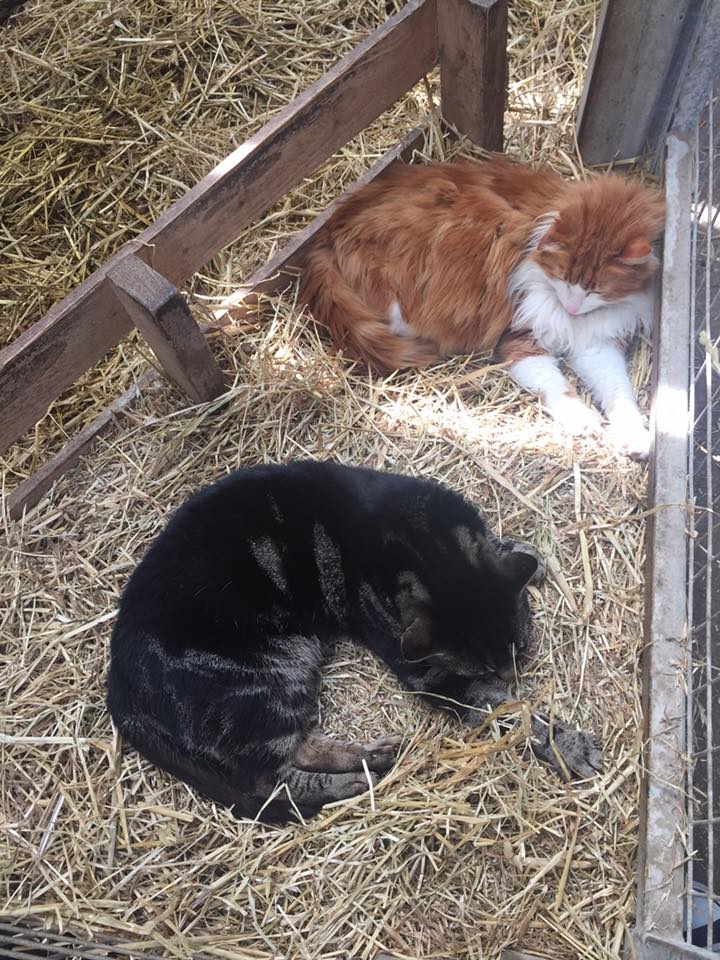 After nosing around the barn and reading about the animals, we headed across to the nature trail. In the glorious sunshine, a walk around the grounds was really lovely. We saw the sheep being fed in the fields, the lambs playing, and a very lively duck pond!
The ice cream, which we felt we deserved after our short stroll in the hot sun, was delicious. The highlight for me was the creamy mint choc chip flavour served in a chocolate waffle cone, but all of the flavours we sampled as a group were tasty. You can tell the difference between shop-bought ice cream and homemade ice cream made on site, with the milk only having to travel a couple of hundred yards before being processed into delicious ice cream!
Blaze Farm is a really cute little visitor attraction that makes for a lovely morning or afternoon out with the family. Best of all, it's free to look around, which means you can save your pennies for an extra large ice cream before you leave!