We are huge fans of Mexican food and thankfully, Leeds is blessed with a number of decent options. One of these can be found, as unlikely as it sounds, on the top floor of Trinity opposite Wagamama! Cielo Blanco has proved a huge hit among Leeds folk since opening, with its dual focus on street food and authentic cocktails drawing in the masses.
We were invited down for a meal and a look-around a couple of weeks ago to see what all the fuss is about.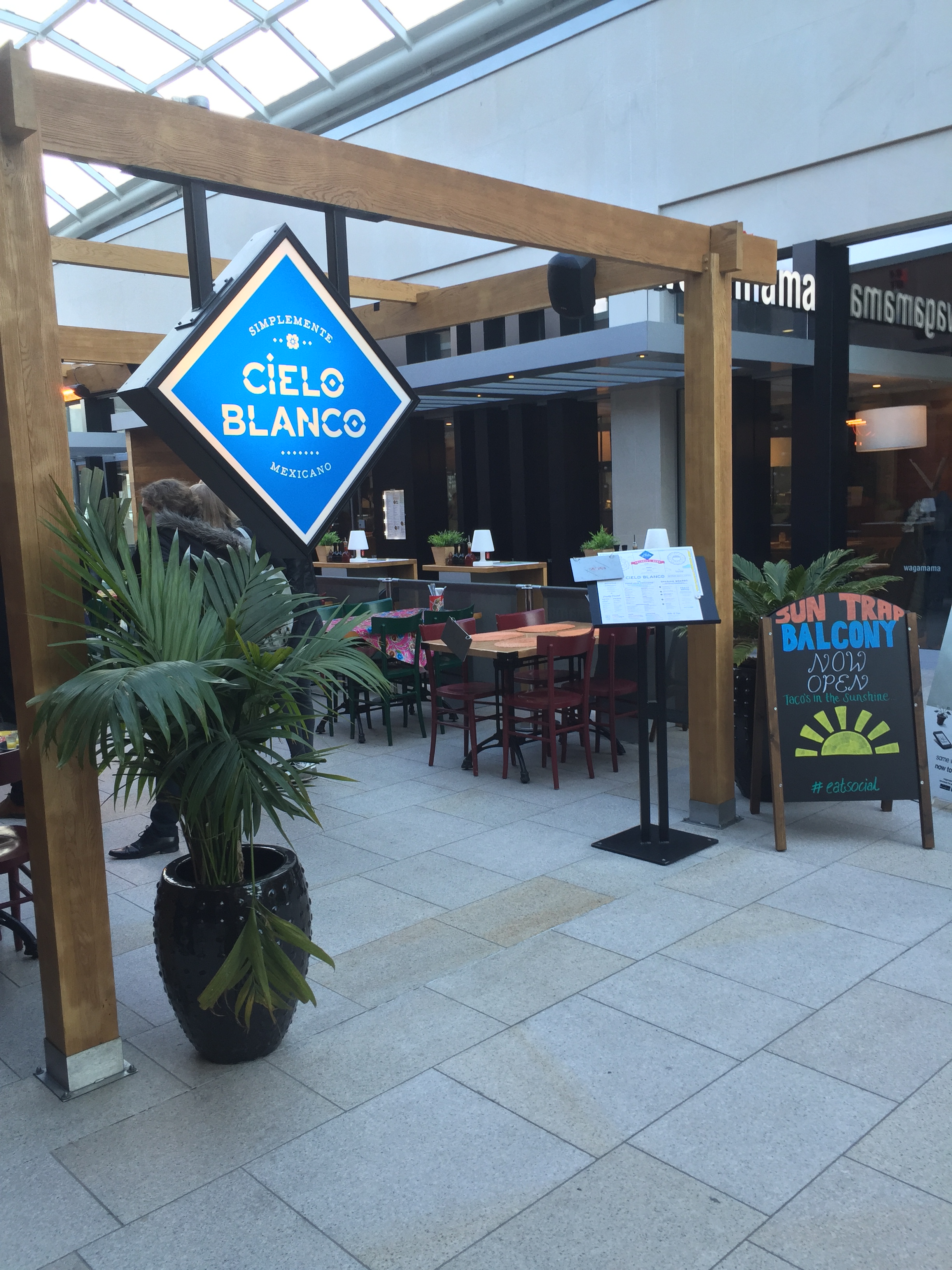 So, what exactly is all the fuss about? Well, since we weren't drinking, our focus was solely on the food. To start with, we ordered the tortilla chips with cheese dip. This was delicious; the cheese dip was creamy and indulgent and balanced beautifully by the chorizo topping. The portion size was generous but didn't leave us feeling too stuffed to handle the dishes yet to come. The nachos were also refilled once we'd reached the bottom of the cute little mug – two thumbs up for the starter!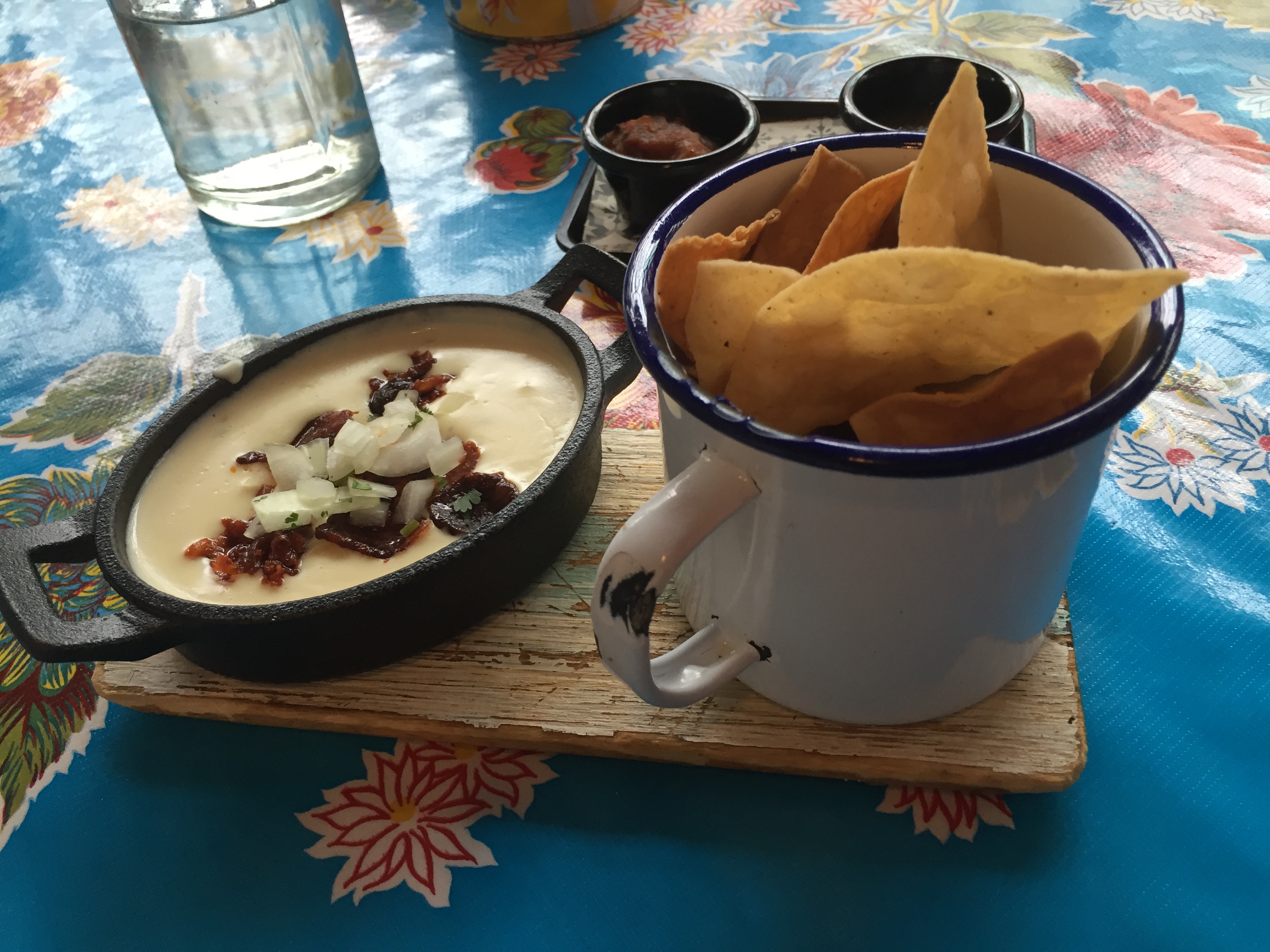 For the main event, we decided to try out their street food offering. Cielo Blanco offer a really good deal for this part of their menu: six items for £12.50 per person. They also offer main dishes like burritos, but we wanted to sample as many flavours as possible.
The chicken soft shell tacos were really good, full of moist chicken and tangy flavours, they were very moreish. The only downside was that we could have eaten two or three more of them! I liked how the tacos held their shape well when biting into them, despite the generosity of the fillings.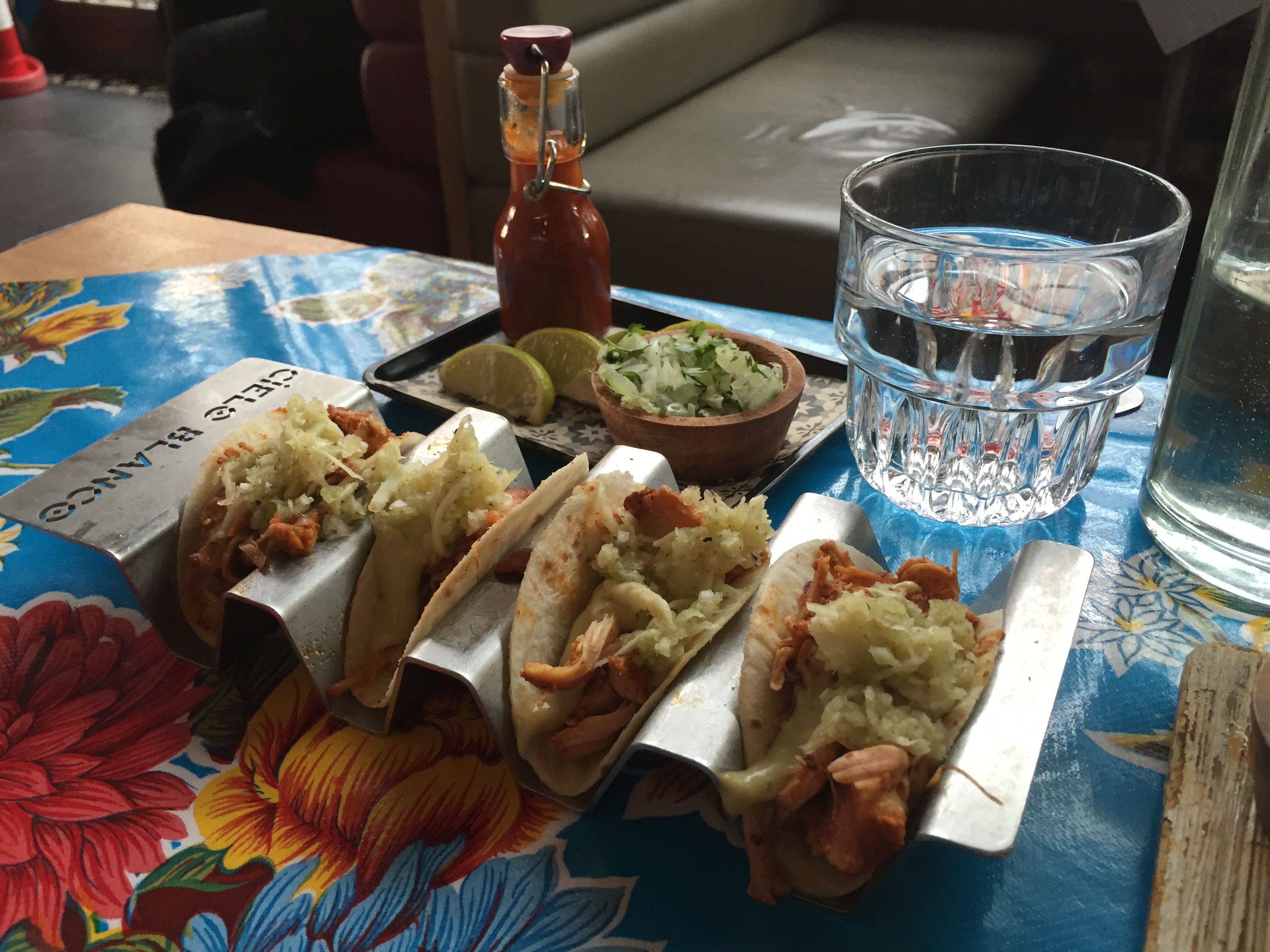 The black bean tostadas were crunchy and fresh and offered a stripped back flavour compared to some of the spicier, more dominant dishes on our table. Kyle thought these were one of the highlights of the evening, although I preferred some of the stronger flavours of the meat dishes and found that (in my opinion) they didn't stand up to the chicken tacos.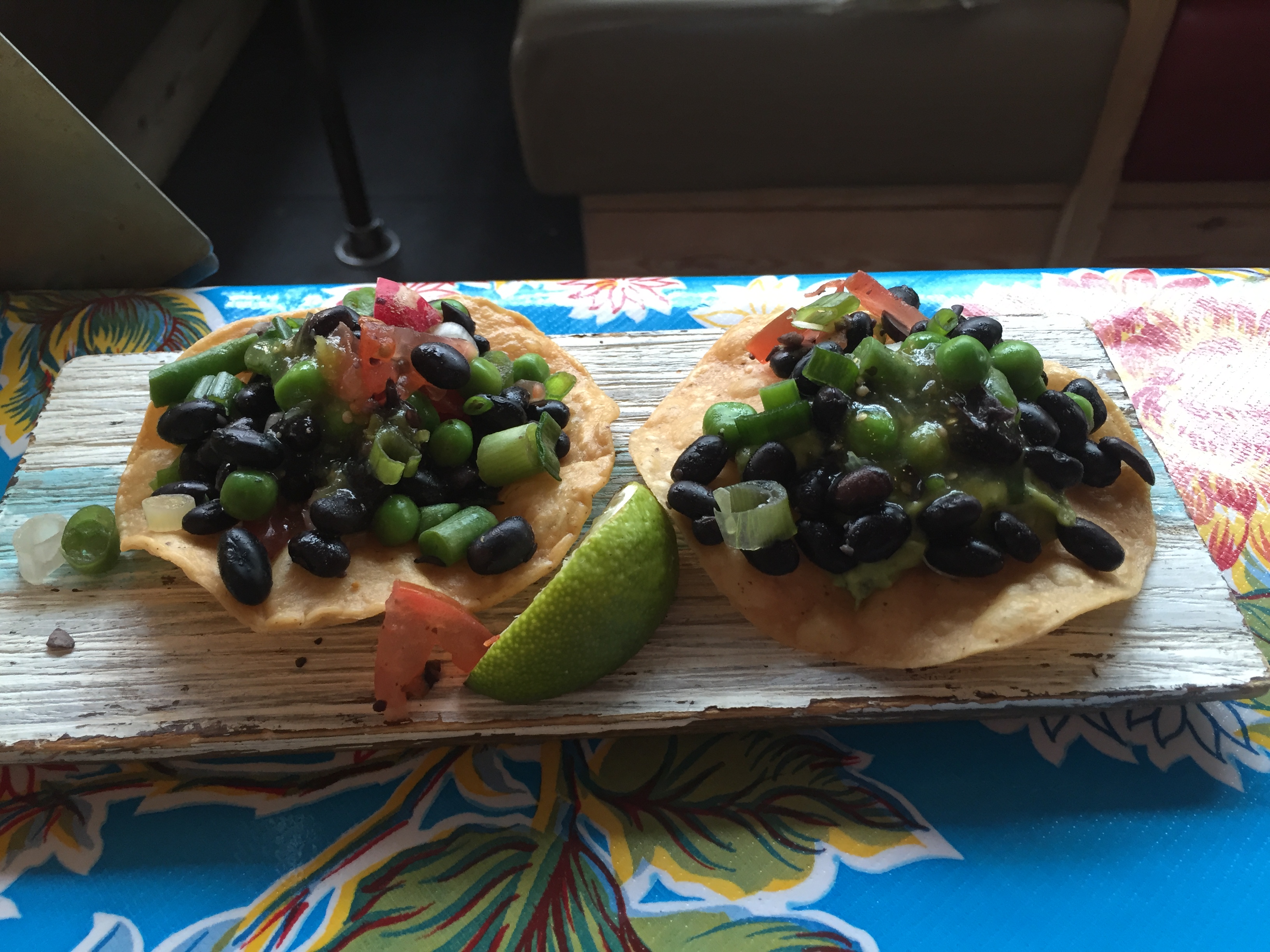 In stark contrast, the crispy rolled corn tacos filled with spicy goat meat had something of a wow factor to it. We'd never eaten goat served like this and it's fair to say we were impressed. Credit to Cielo Blanco for offering something so different and daring on their menu! It really did work.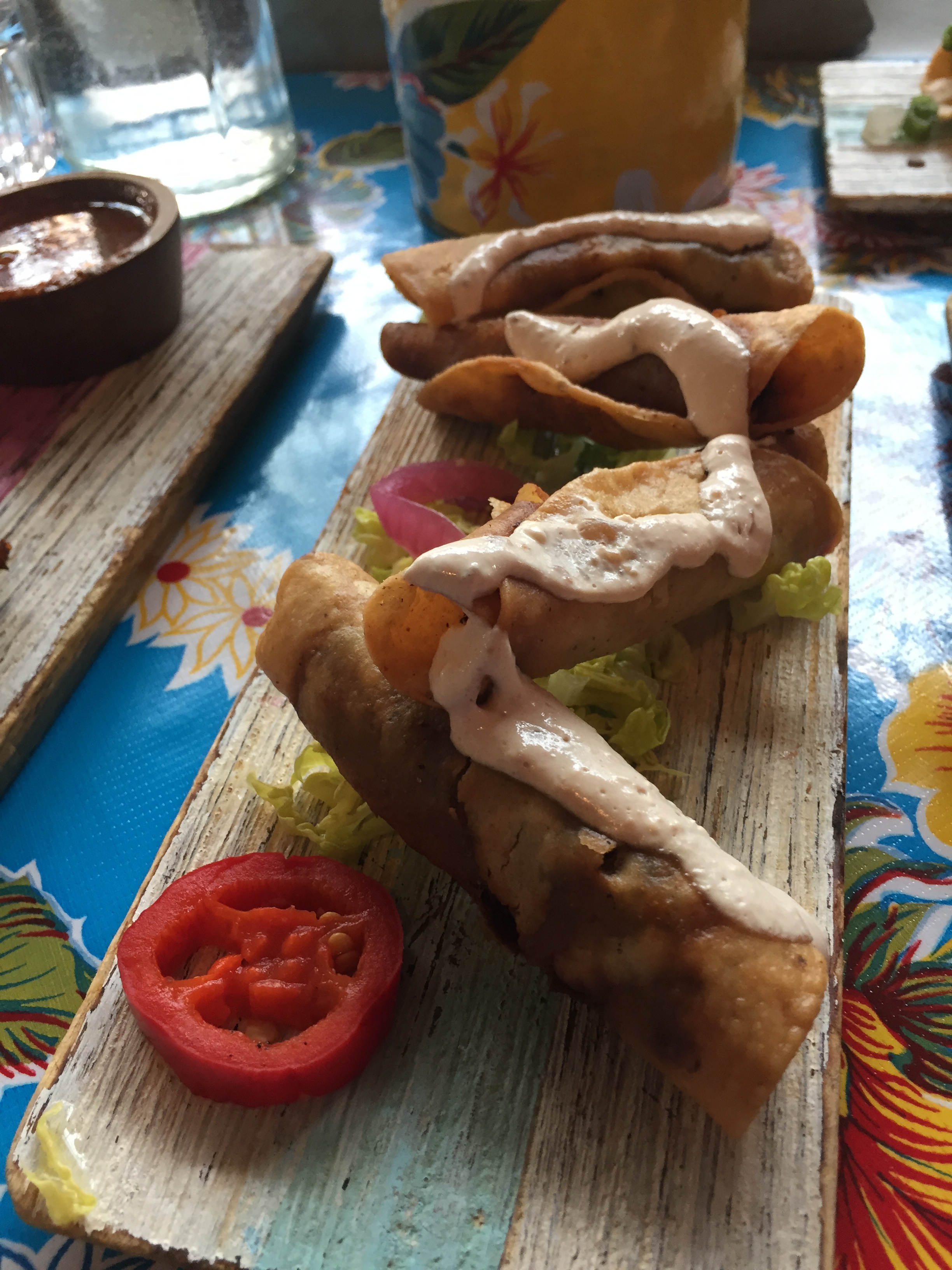 Moving away from the variations on tacos and onto the meat dishes, we had ordered pork ribs and found them to be exactly as you'd hope ribs to be: succulent, sticky, and meaty.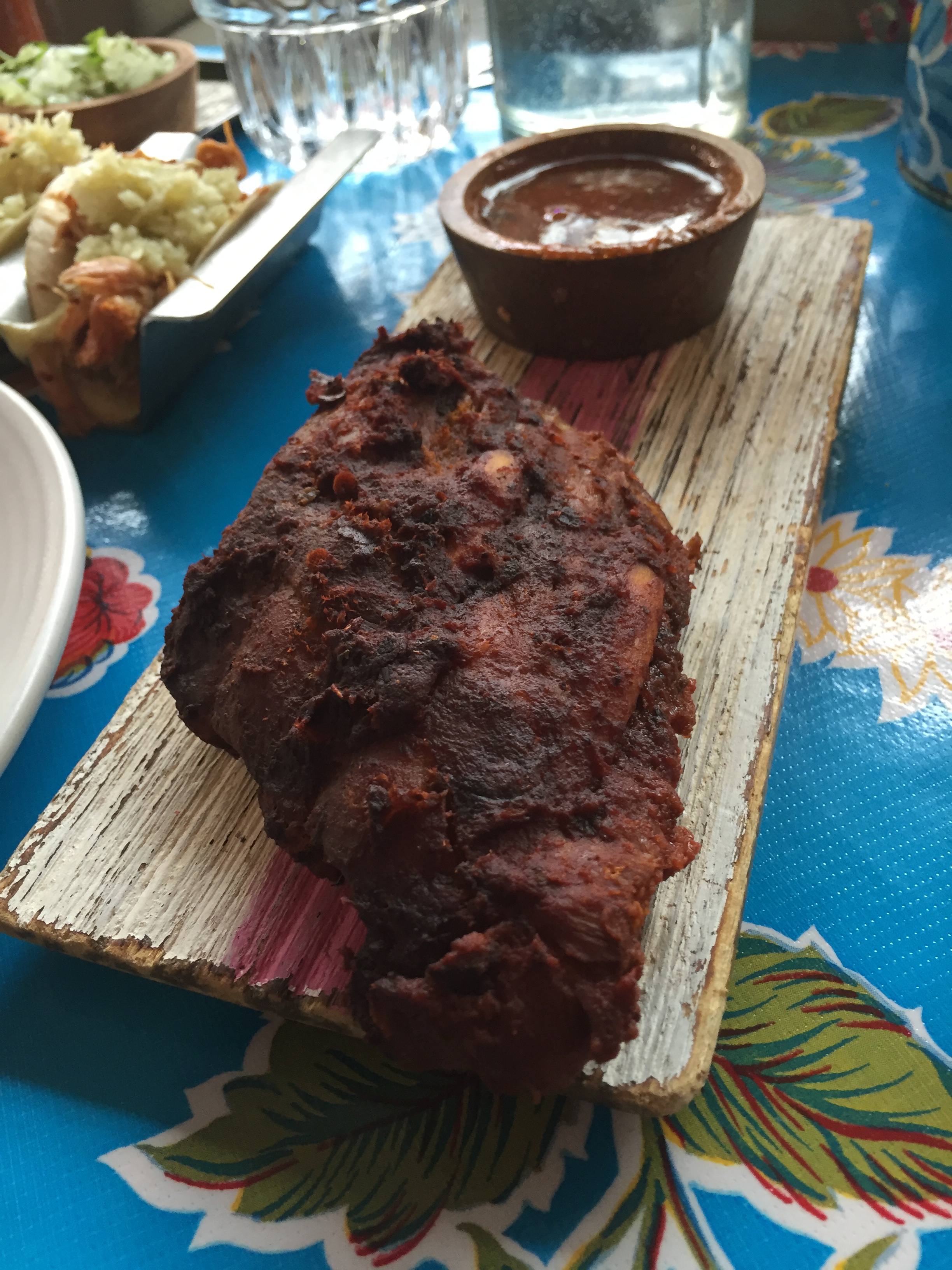 The pambazo torta with chicken, on the other hand, we found to be too greasy for our taste. This is a dish that arguably needs a little refining, and it stood out from the other dishes which were of such a high standard.
Too full for pudding, we left Cielo Blanco and its buzzy atmosphere feeling really positive about the street food experience. It's certainly a fantastic option for anyone shopping in Trinity who needs a break from the hustle and bustle. Oh, and our little girl was made to feel really welcome even though Cielo Blanco does pride itself on its cocktails! Lots of people were there indulging in post-work drinks but we didn't feel out of place at all.
Disclaimer: We were invited to try a complimentary meal at Cielo Blanco. All views are our own and we were under no obligation to provide a positive review.