When we were invited to be one of the select official bloggers for the BBC Good Food Show Spring in Harrogate, it's fair to say we were very excited! We had previously had a great time attending the 2015 show (read more about that here) but hadn't enjoyed any of the perks that being an official blogger comes with.
This year's show in Harrogate offered no less excitement and just as much enjoyment, along with great deals and yummy samples. Put simply, it was a lovely way to spend a Saturday together as a family.
Having arrived in time for the show's opening on Friday, I waited with other eager foodies, all of whom were trying to grab pictures of Tom Kerridge cutting the ribbon with some comedy scissors.
After that, it was on to the serious business of enjoying the show in all its glory.
With so many stalls, so many amazing aromas and even the chance to watch experts such as Michel Roux Jr in action, it was a tricky decision as to what to do first. However, I opted to have a nose around some of the fantastic stalls.
I could have spent a small fortune on some amazing produce over the two days I attended, but I managed to restrain myself! In terms of what we did spend money on, we bought a couple of jars from Puckett's Pickles, halloumi from Yorkshire Cheese, lunch from the hog roast stand (always a winner), and some fabulous pesto and pasta from the Taste Collectiv, who were launching their produce (and brand new packaging and designs) at the show. We also managed to fit in our absolute favourite: a corker from The Brownie Bar (a brownie baked in a cookie for those not in the know)!
I will give a full review of the produce I bought in a couple of future posts but suffice to say for now that the halloumi in particular was fantastic and the pickles from Puckett's Pickles were packed with flavour!
My favourite thing about these shows is the fact that you get the opportunity to try out products from producers you wouldn't normally get the chance to meet in a supermarket. One of those this year was Amos & Tom's Gourmet Popcorn, who had won a bursary to be able to get their stall into the show. They were showcasing some really tasty popcorn – our favourite was the salted caramel.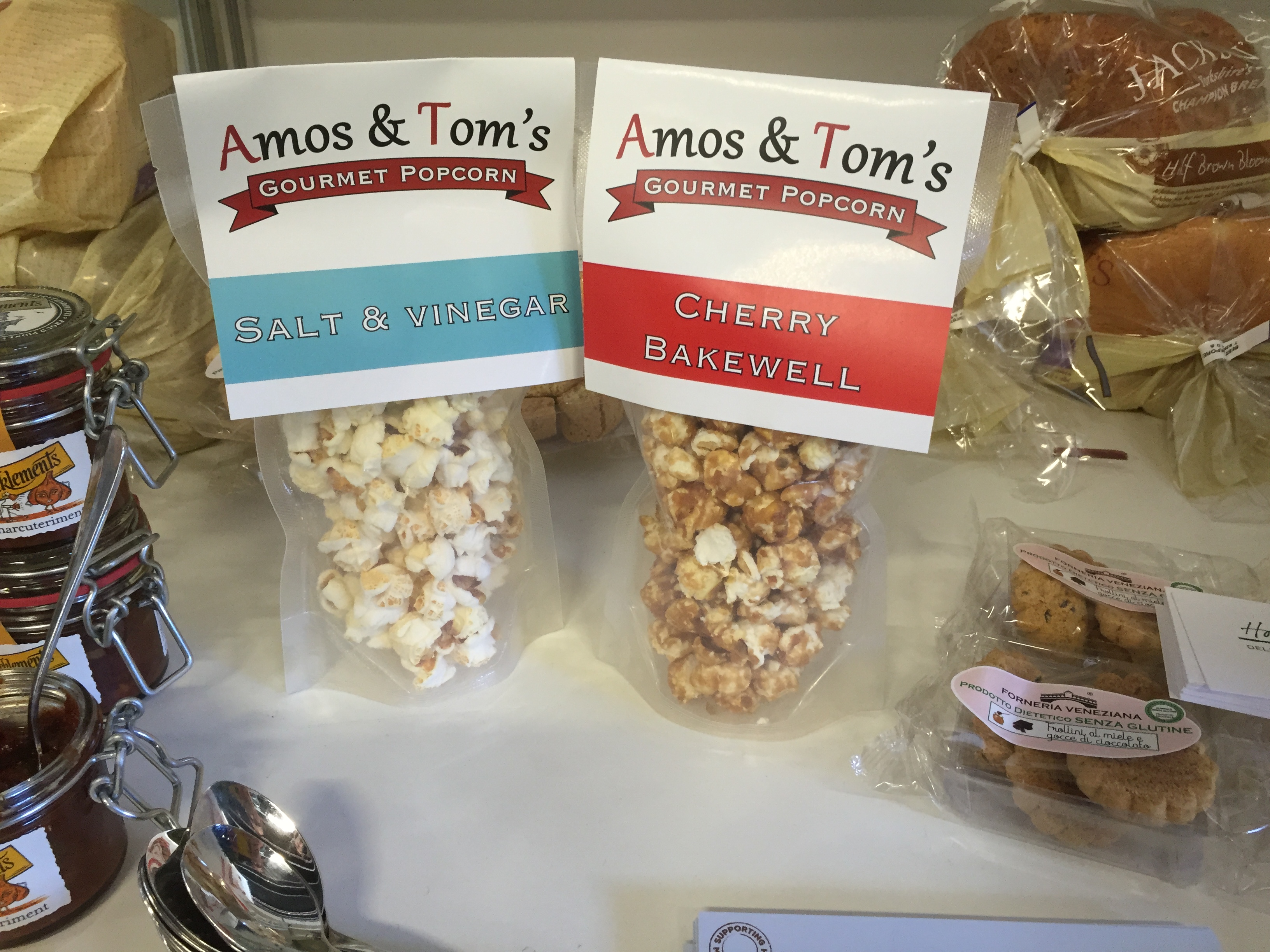 For those of you who haven't been before (or perhaps those of you who have!), we would definitely recommend going for the VIP experience, especially if you have a little one and might need to get off your feet for a bit. The VIP area allowed us to sit down with a free coffee and we could also take advantage of the shop and drop area.
We're really looking forward to the next BBC Good Food Show in Harrogate and we might just be able to offer our lucky readers a discount on the show again next year if they keep in touch with the blog!
Disclaimer: As an official BBC blogger, we were provided with a weekend pass for two adults to attend the show in order to review the event. We were under no obligation to write a positive review and all views are our own.