Of all the foodie delights we sampled on our recent trip to Florida, perhaps the one that sticks in the mind most is our meal at Yoder's, an Amish restaurant in Sarasota.
Yoder's has been a firm local favourite since opening its doors to customers. The restaurant serves home cooking in huge, hearty portions, with staples such as fried chicken and mashed potato, followed up with delicious homemade pies, keeping stomachs satisfied since 1975.
When we went, slightly intimidated by the size of the meals drifting past us on huge trays, we decided to share a portion of their famous fried chicken.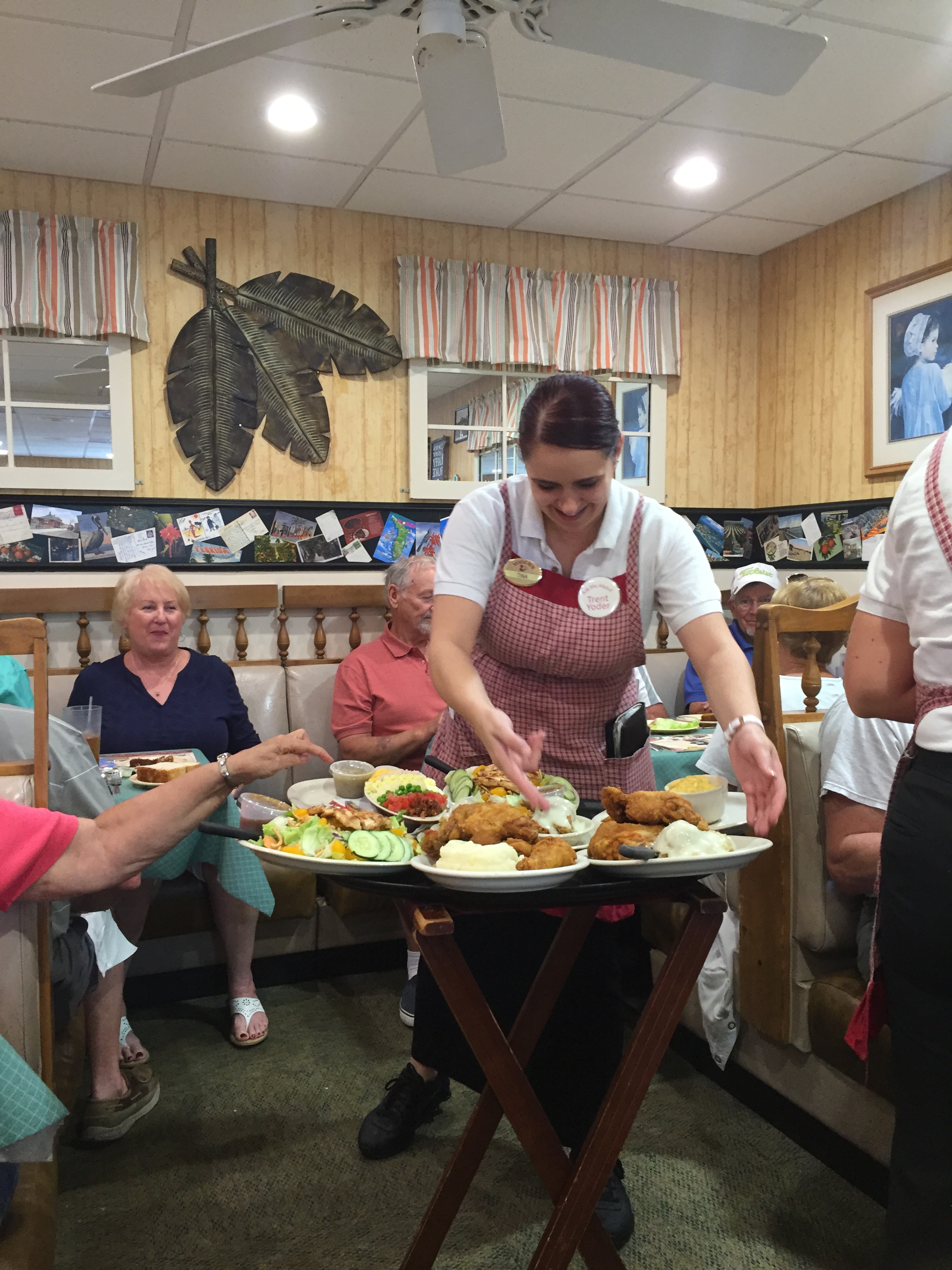 Amazingly, you're allowed to order either all white meat, or a mixture of white and dark meat. We ordered a mixture along with mashed potatoes with gravy and a portion of mac n cheese (of course!).
I could go on and on about the flavour of the chicken but let's put it this way: I'd never eaten fried chicken like this before. The chicken legs in particular were a delight; the meat was moist and packed full of flavour, the fried coating light and crispy. It went perfectly with the white gravy poured over the mashed potato. We also ordered the house dressing, which brought the meat to life even more.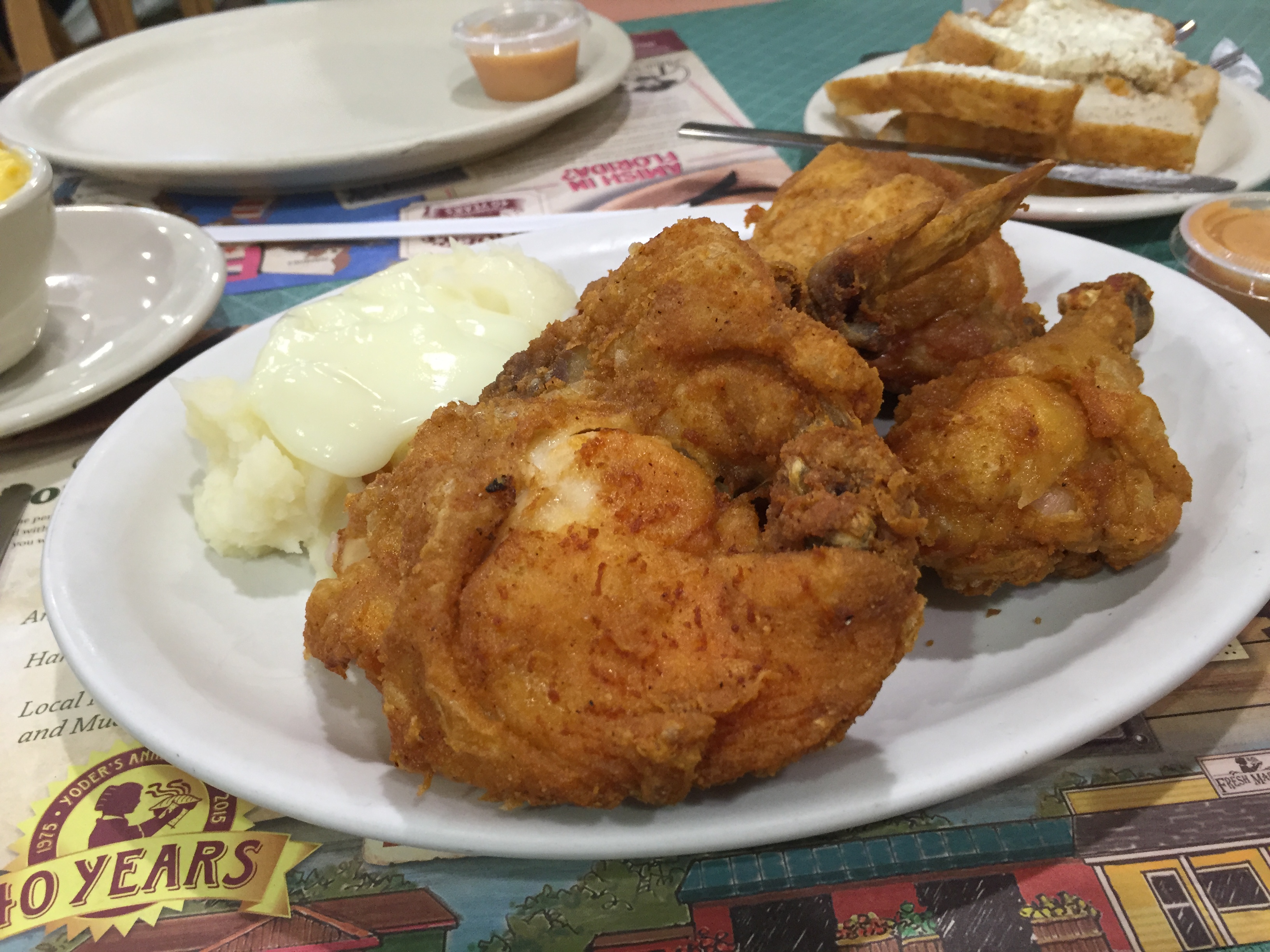 We were so stuffed after eating the chicken (I'm not sure how they raise their chickens but they must be feeding them the good stuff!) that we really did not need pudding. However, this is America, and needing pudding doesn't necessarily correlate with ordering a pudding, so order pie we did.
Kyle opted for the Shoofly pie. We had to ask what this was as we'd never heard of it before. Essentially, it's a pie made with molasses. I kept things simpler by ordering a caramel custard pie. Kyle's pie was the highlight here. Served warm with vanilla ice cream, it had a rich, deep flavour brought out by the molasses, which was complemented nicely by the vanilla ice cream. As you can see from the photo below, it was a struggle to finish the pies!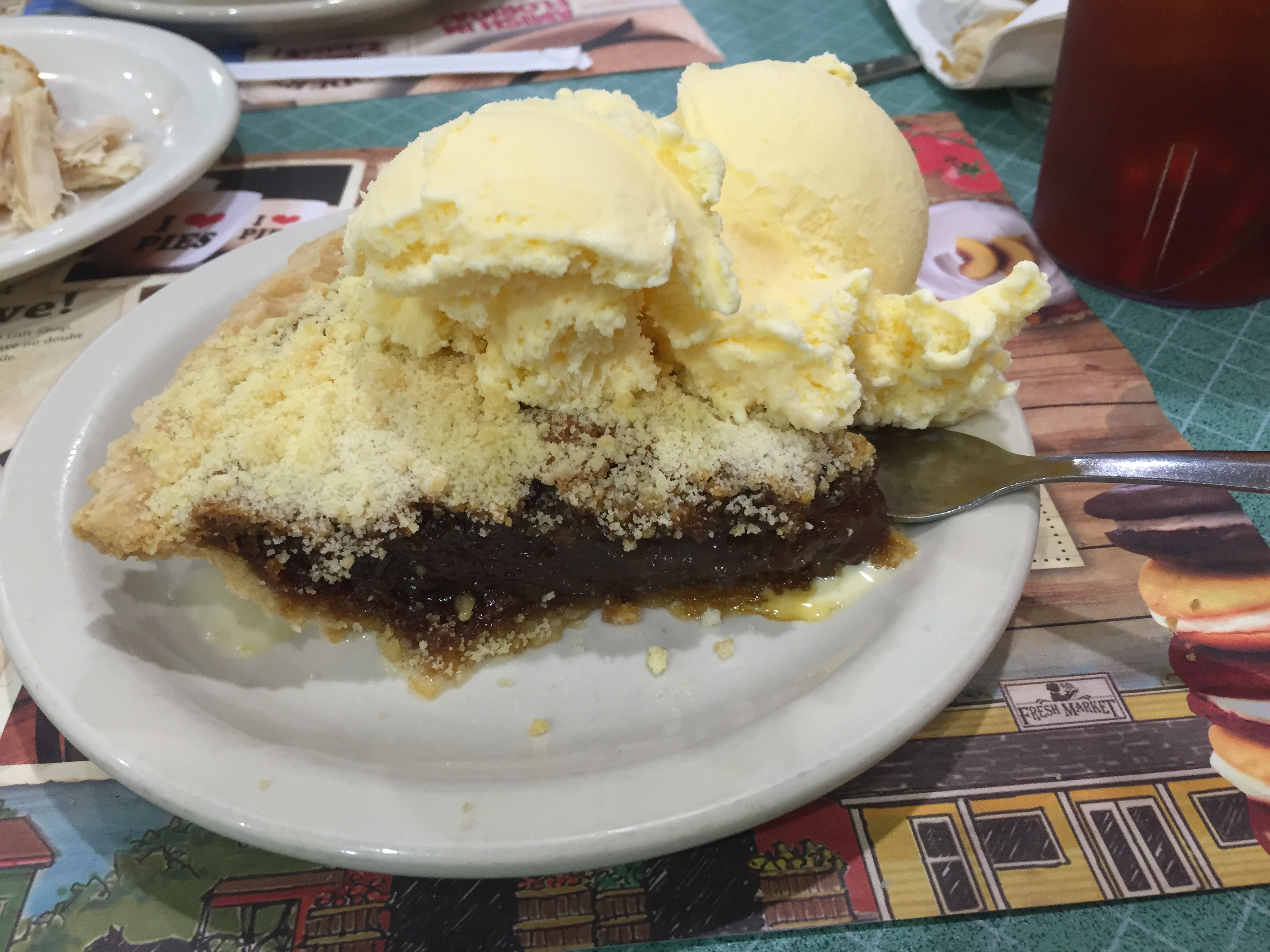 That struggle aside, on our way out we bought some little brownie pies to take home and watched on in envy as customers turned up to carry away huge 10 inch pies, on sale for the bargain price of around $20.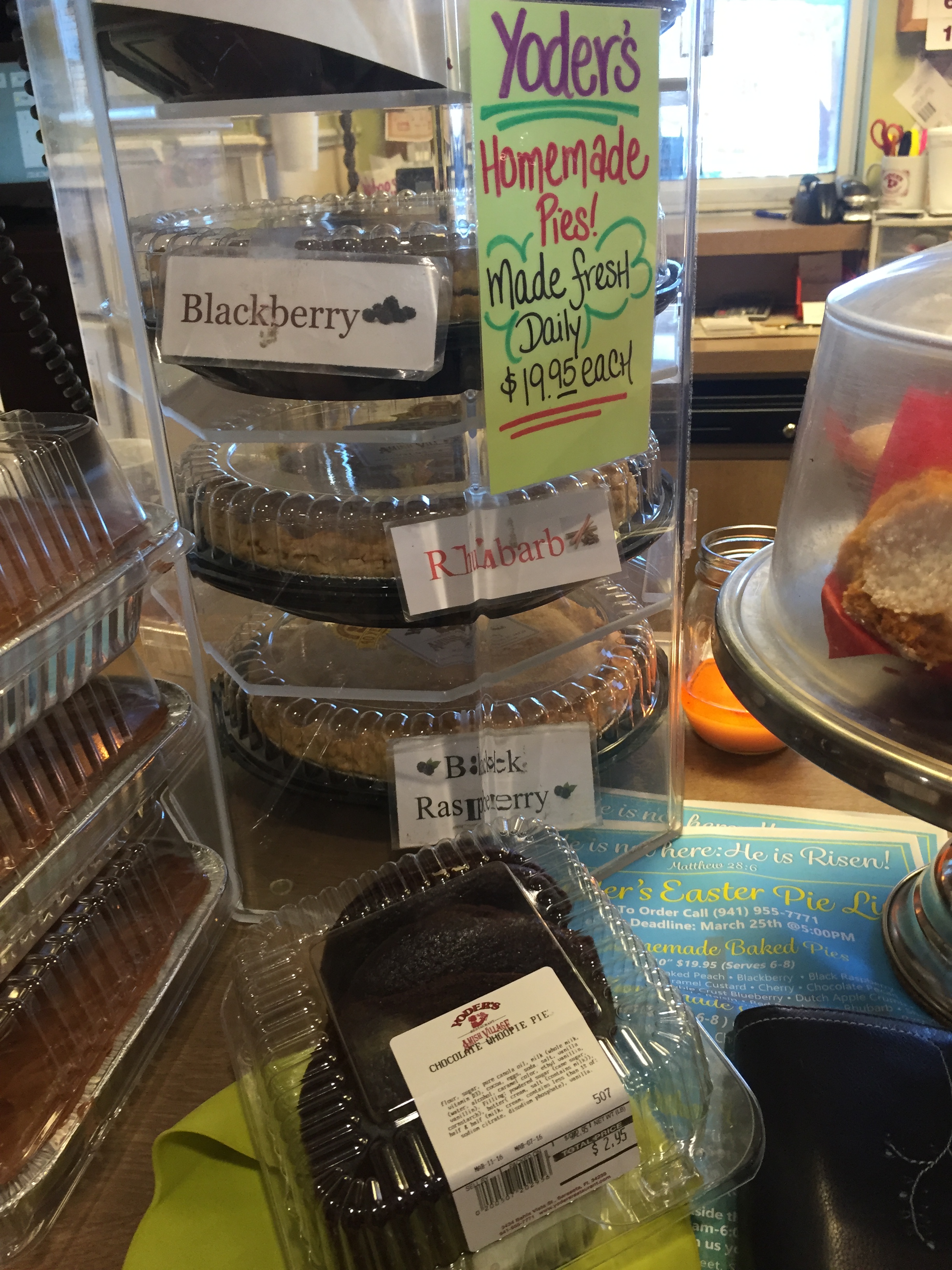 We also popped into Yoder's Deli, located on the same site as the restaurant. Needless to say it was a foodie's heaven, bursting to the seams with fresh produce and more baked goodies.
There's a lot to love about Yoder's. It's still a family run business that plays a crucial role in the Amish community in Sarasota, the service is fast and really friendly, but above all else, the quality of the food is exceptional.
If you're staying anywhere around Sarasota and fancy a foodie family day out with a difference, head to Yoder's. The kids will love it, and you'll love it too.