Rapeseed oil is the in thing. In many ways, it has been for a while (Charlotte and I both once mocked someone who advised us that it was going to be proved to be better for baking than olive oil!) and we are converts to an oil that has done a great job whenever we've used it.
Unlike many other oils, rapeseed oil is able to be cooked at a much higher temperature, so you are less exposed to the risks that come with burnt oil. For that reason alone, rapeseed should be a great choice, but the other important element is the great taste that it boasts.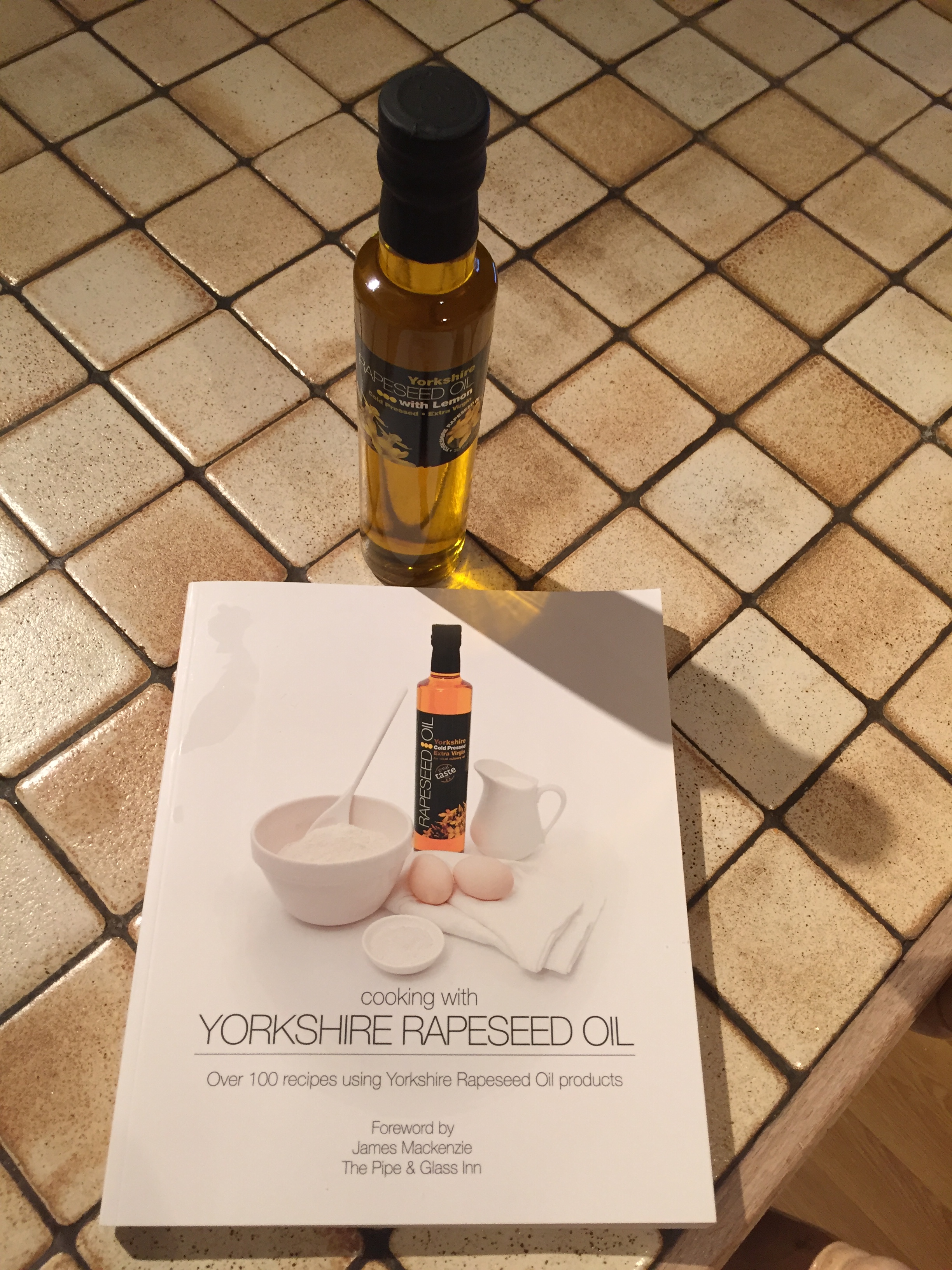 As with any food product, not all are created equal, and when we were given the chance to try out Yorkshire Rapeseed Oil as part of our role as official BBC Spring Good Food Show blogger, we jumped at the opportunity.
Essentially, there is nothing not to love when it comes to a local (so relatively green in terms of food miles) and healthy product, so it purely came down to taste. For us, the way that we felt we could test the product best was to keep it simple: get a chicken, spatchcock it, and then cover it in the lemon flavoured Yorkshire Rapeseed Oil we were sent.
With the chicken coming out nicely, the skin beautifully crisped up, and the hint of lemon coming through well (though not strongly enough to be overpowering) this was a delight of a dish, especially when pared with some of the natural flavoured oil that we used to bake our sweet potato wedges.
We're really looking forward to seeing these guys at the BBC Spring Good Food show in Harrogate to test out some new flavours and to have a chat to the family who started this awesome Yorkshire based business. In the meantime, you can keep up to date with their updates on Twitter.
Disclaimer: We were provided with a bottle of Yorkshire Rapeseed Oil (cold pressed lemon flavour) and a cookbook. We were under no obligation to be positive about the product and all opinions and views are our own.