Khana Bombay Cafe is relatively new to the Headingley dining scene. It opened in early February, and last week it's fair to say I was pretty excited to be invited down to try out another new addition to the Headingley Indian scene after previously being wowed by the delights of The Cat's Pyjamas.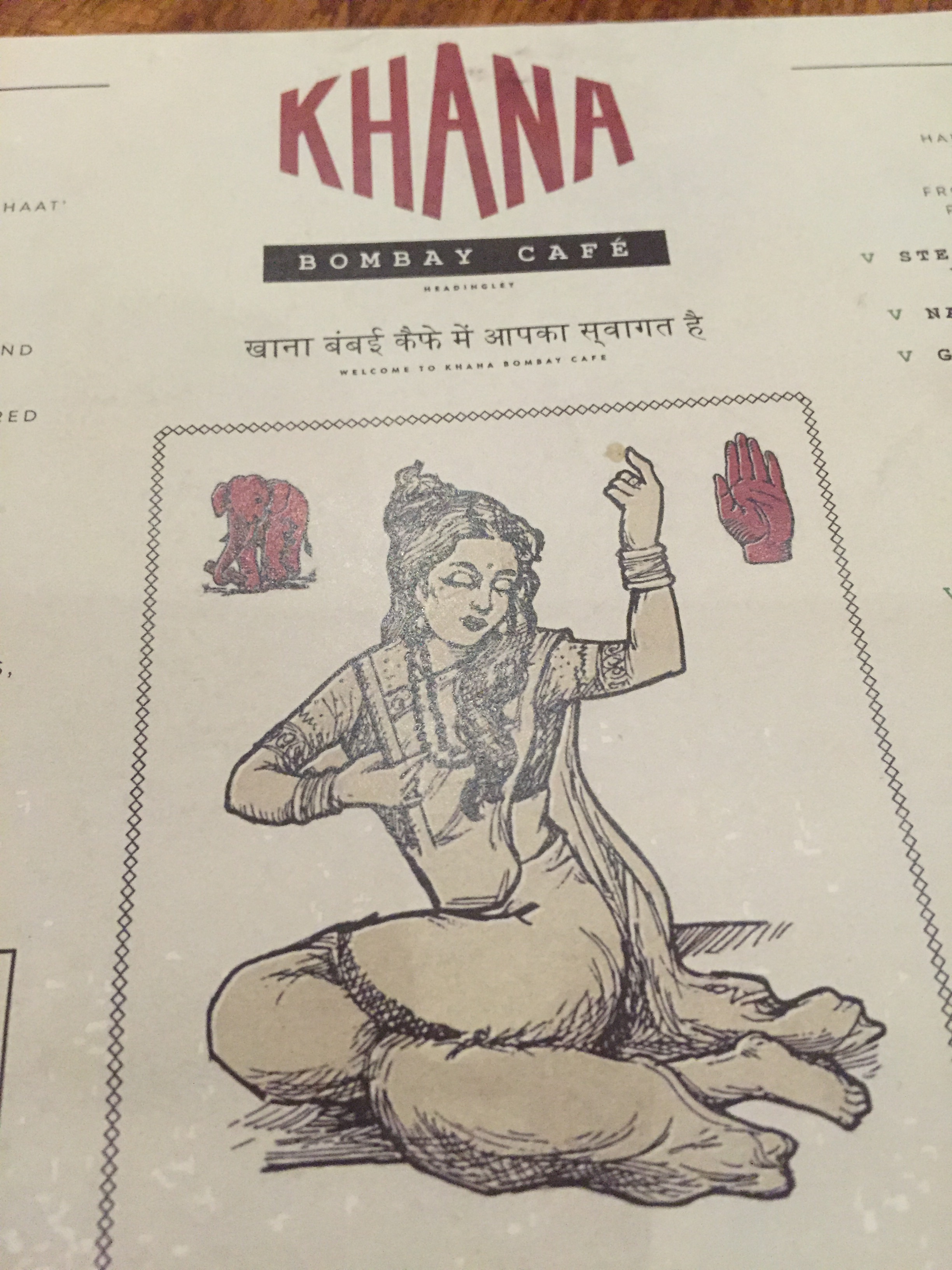 Khana had stated its ambition not to be your watered down, overly 'accessible' Indian restaurant, instead wanting to bring authentic flavours to the good folk of Headingley. With this in mind, I had high hopes for something special.
The restaurant itself is set in a spacious plot; there's a welcoming, inviting feel to the dining area. The only negative is the slightly odd decor; the ropes hanging down from the ceiling look a little strange, to put it nicely!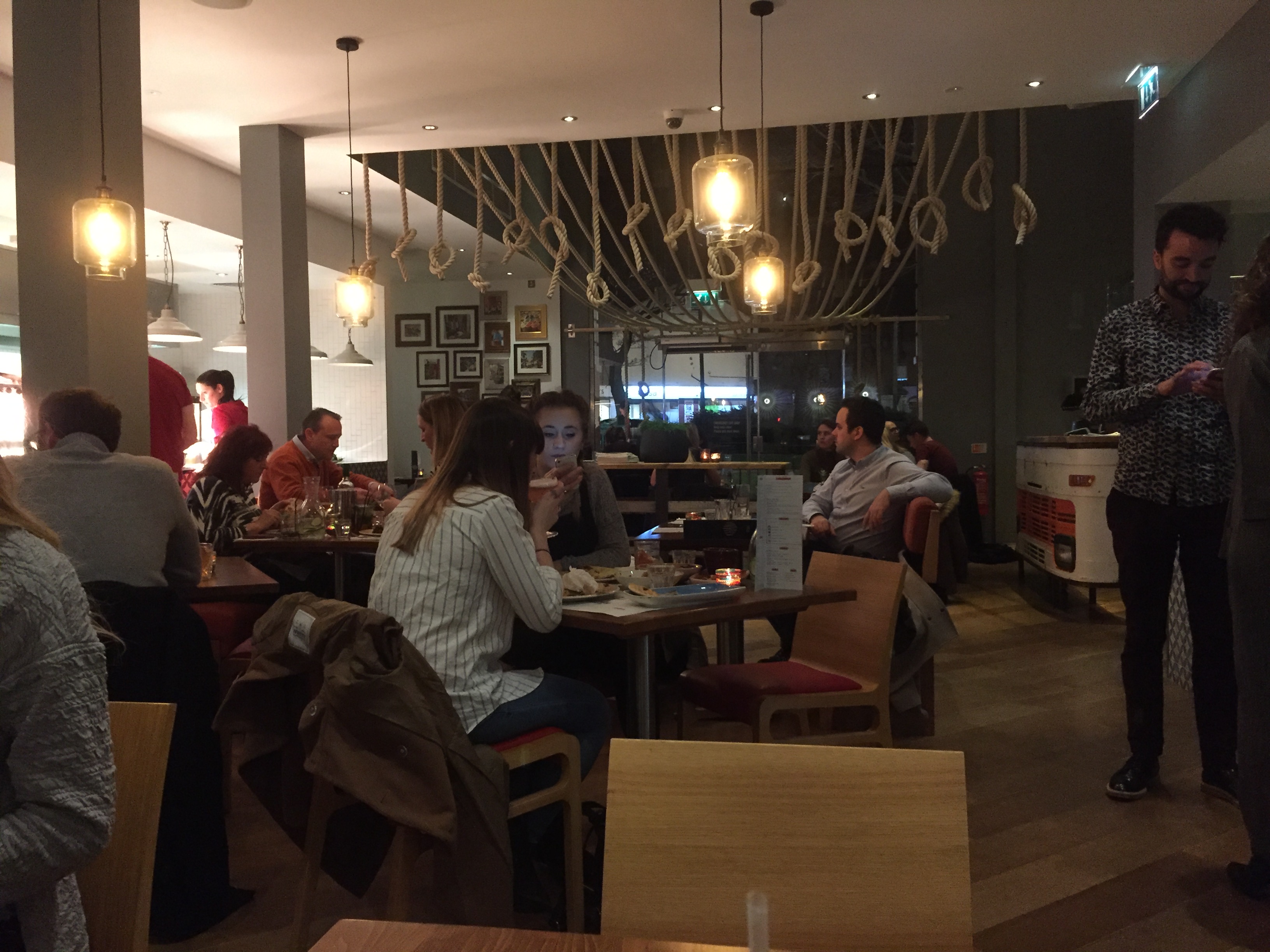 The staff are pleasant; they mainly seem to be students but were clearly keen to impress and were very attentive throughout my time at Khana.
Soon after arriving, I was handed one of their mango daiquiris. This was refreshing and a nice start to the evening.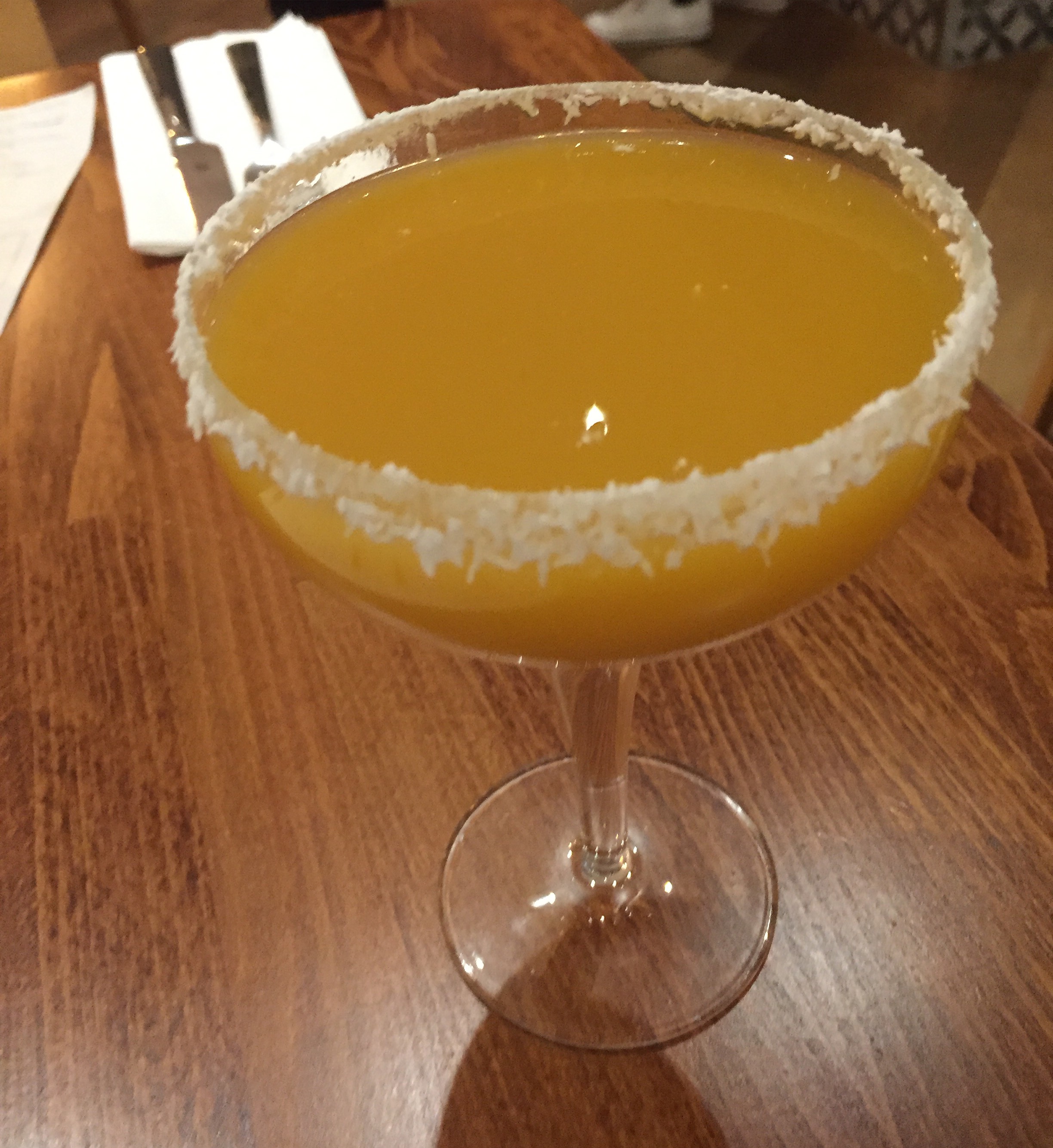 The main menu offers a range of starters or small plates, then a wide range of main dishes, including some grilled options for those in the mood for something meaty.
I opted for the Dahi Bhalla to start with. This dish didn't look like the most appetising option on the menu when it turned up, but believe me when I say it tasted fantastic. The tamarind flavours shone through and it all tasted truly authentic. Needless to say this starter left me pretty excited about the rest of the meal to come.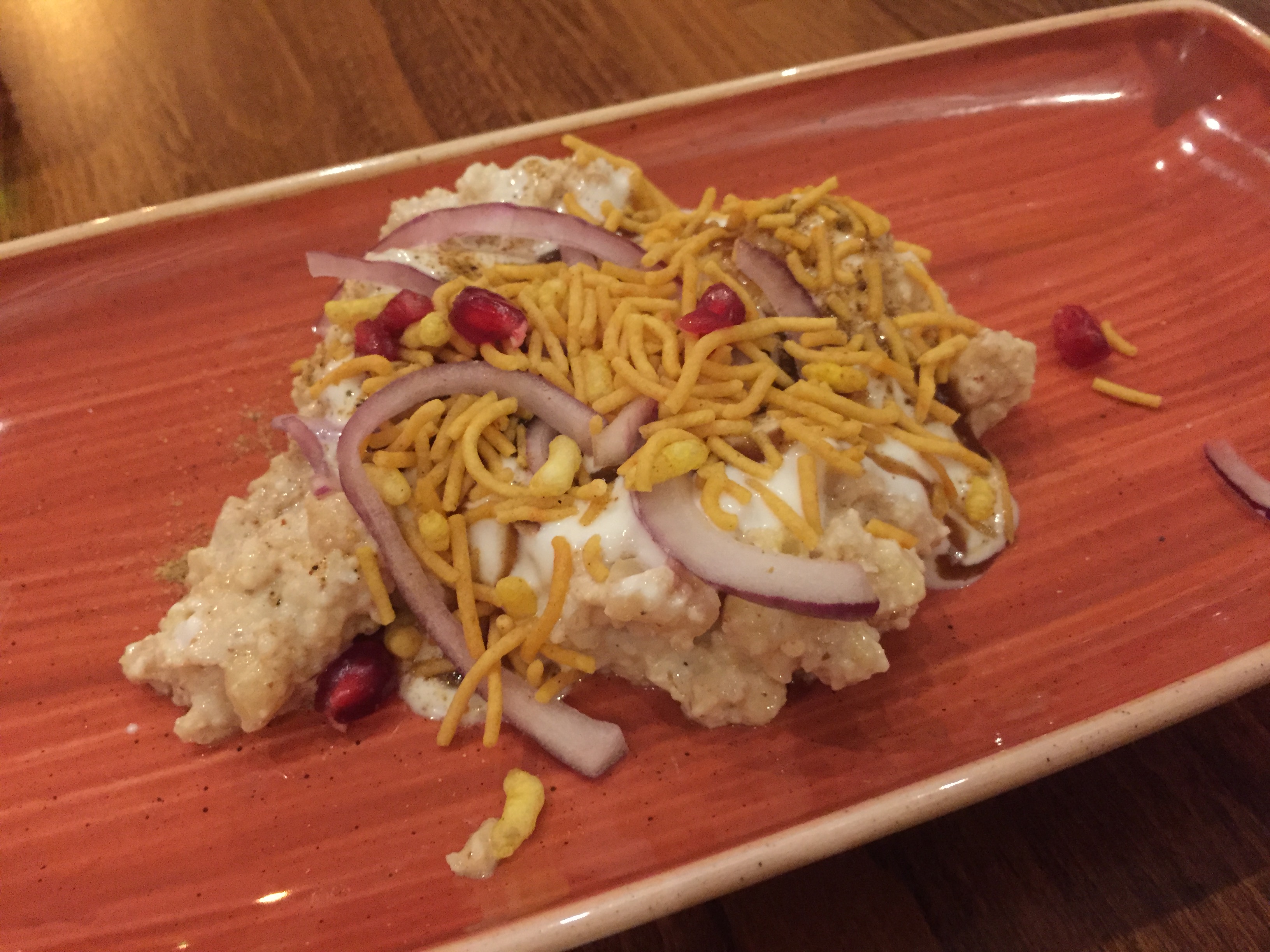 For my main course, I'd chosen a Desi Karahi with King prawns. I also ordered an Aloo Paratha and a salted lassi (which wasn't overly salty and had a nice spice level to it, offset by some sprinkled pistachio nuts) to round off my main meal.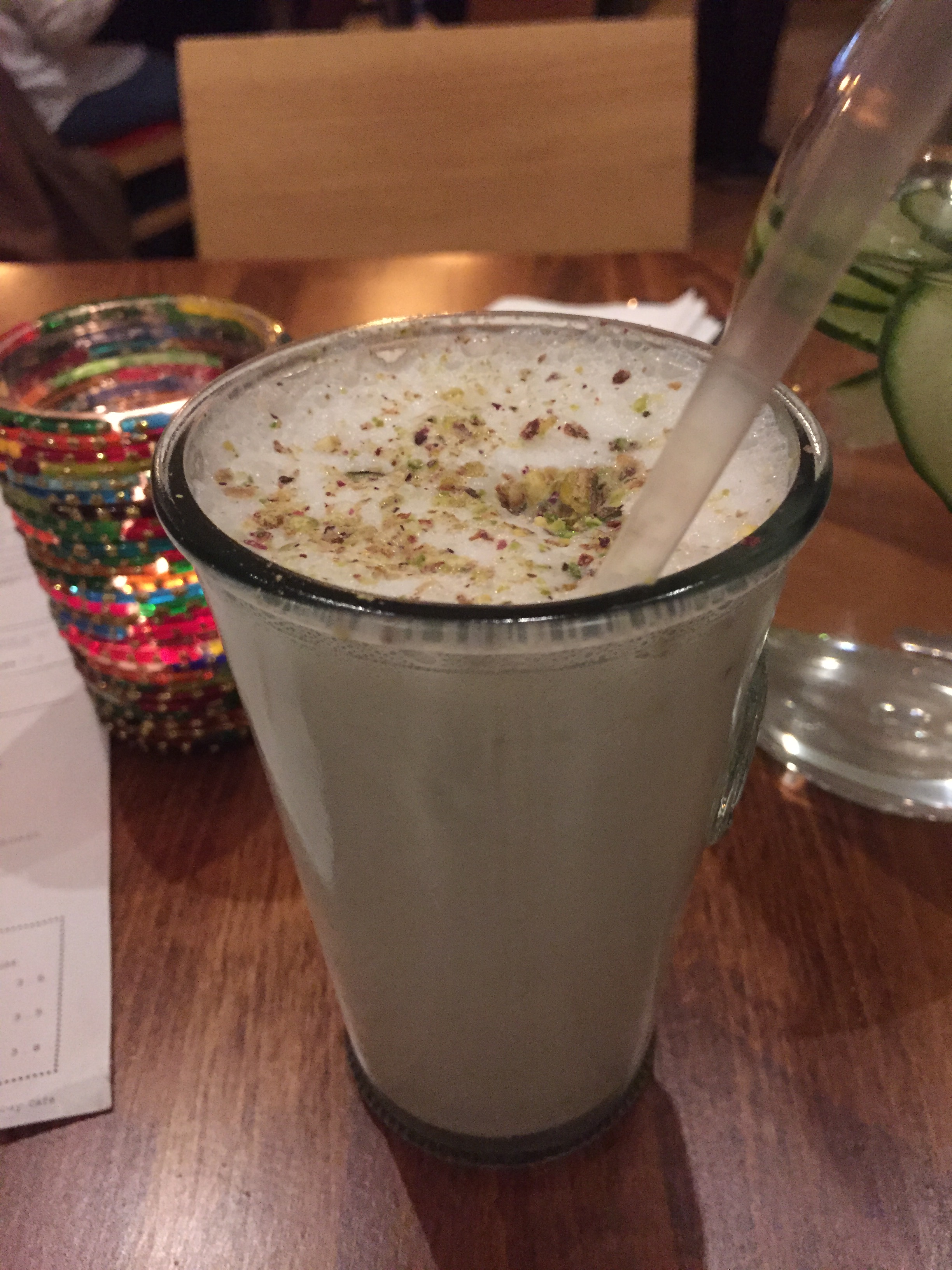 As a side note, I was fortunate that on the table next to me was one of the team from Restaurants of Leeds, who had ordered just before me and I got to see a range of different dishes that she'd chosen too. I pinched one of her okra fries and these tasted really, really good.
When my main turned up, I was impressed. My curry was spicy without being overpowering, and the Aloo Paratha, traditionally a breakfast item, was a perfect, if slightly unusual, accompaniment. One word of caution here: having chosen not to order rice, I found myself needing more bread as an accompaniment.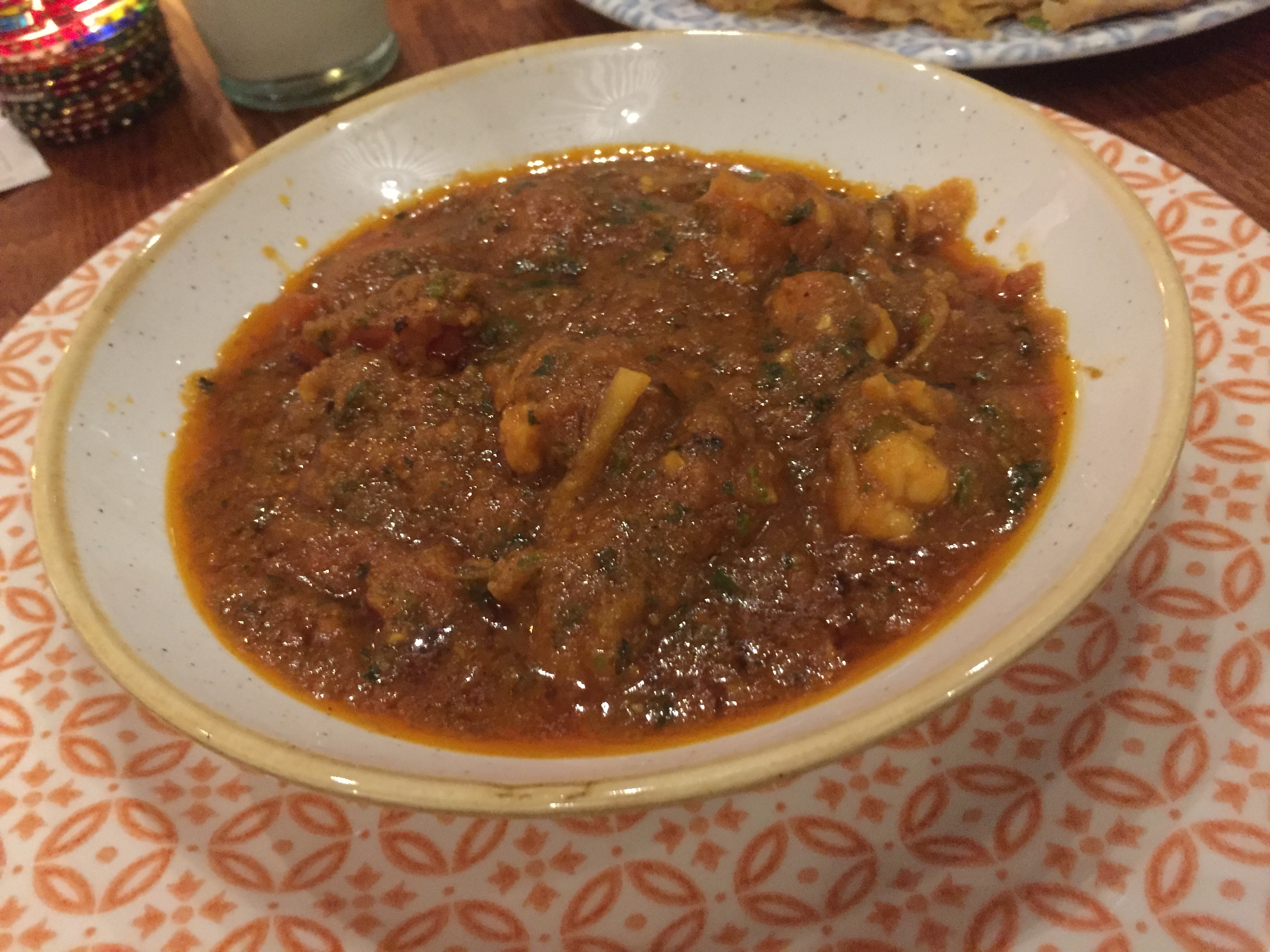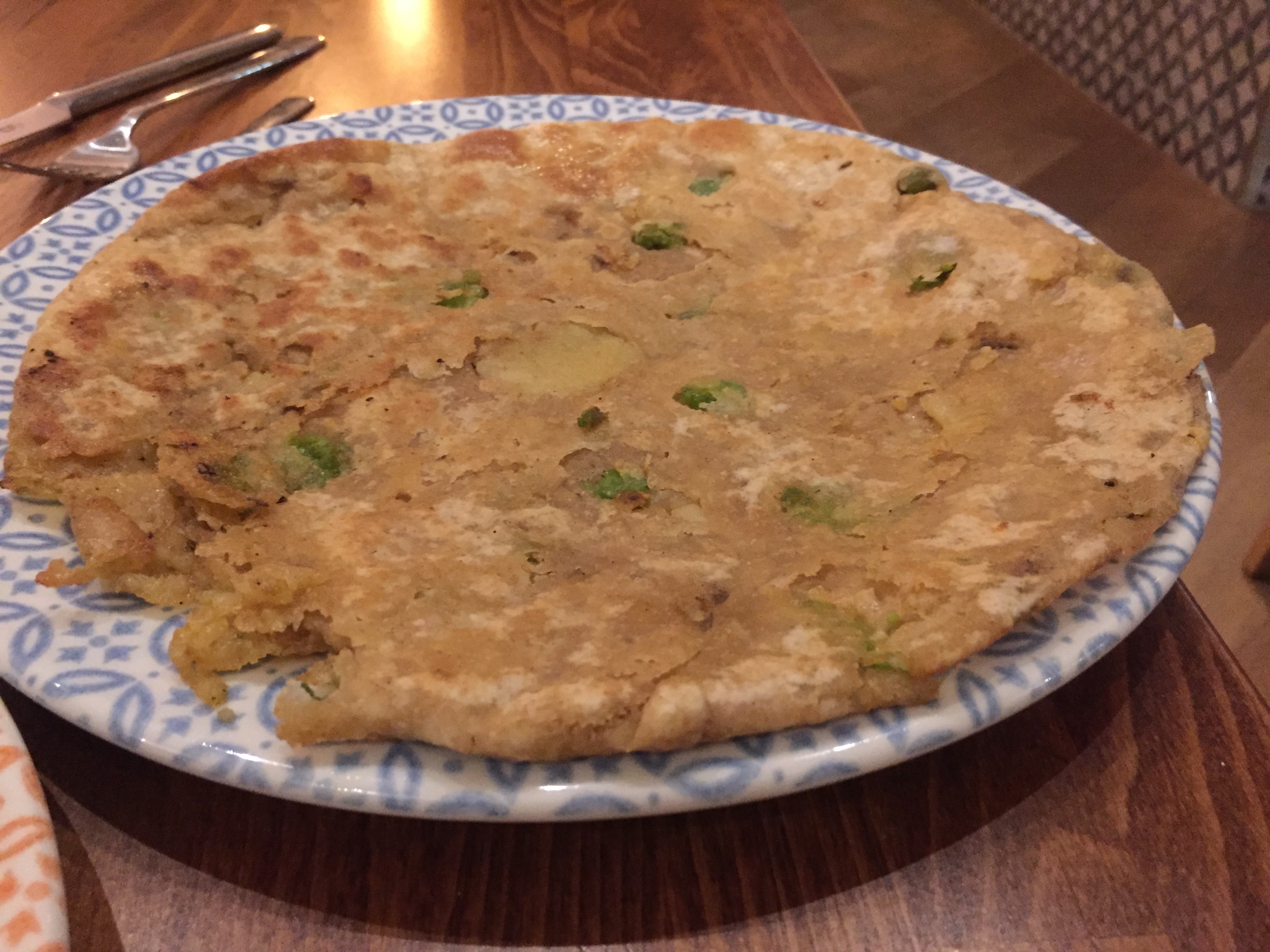 I ordered a keema naan and this came quickly, so I could enjoy it before my main dish turned cold. With this in mind, I'd suggest either ordering some rice or ordering sufficient bread in the first place!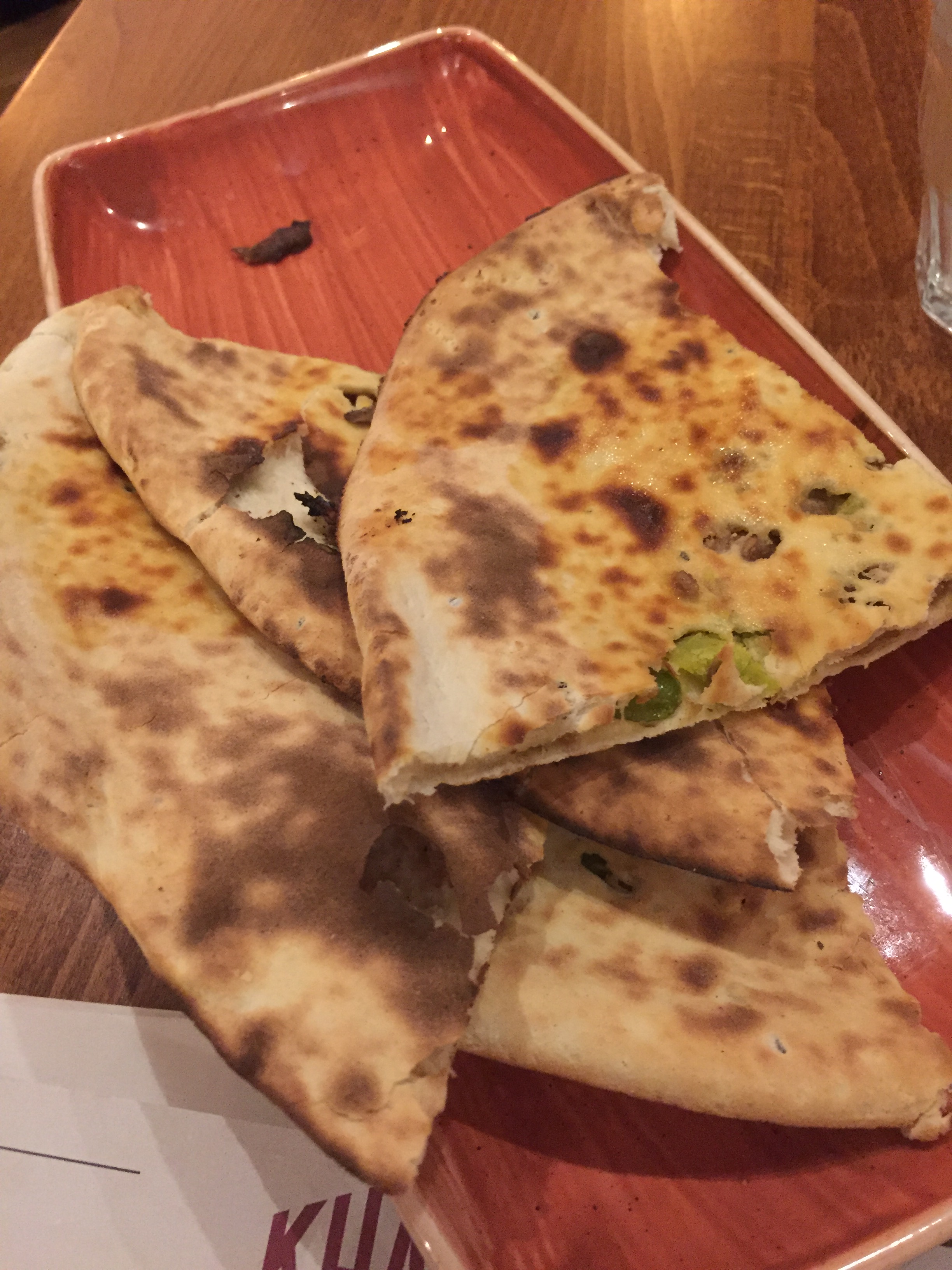 For me, my main course really hit the spot. Because of this, I decided, against my normal curry habits, to order a dessert. I chose the apple samosa, which came with vanilla ice cream on the side. Despite my reservations about a sweet samosa, and the fact that I felt my choice was a bit of a cop-out, my pudding was surprisingly good. It reinforced my feeling that the food at Khana is of a decent standard.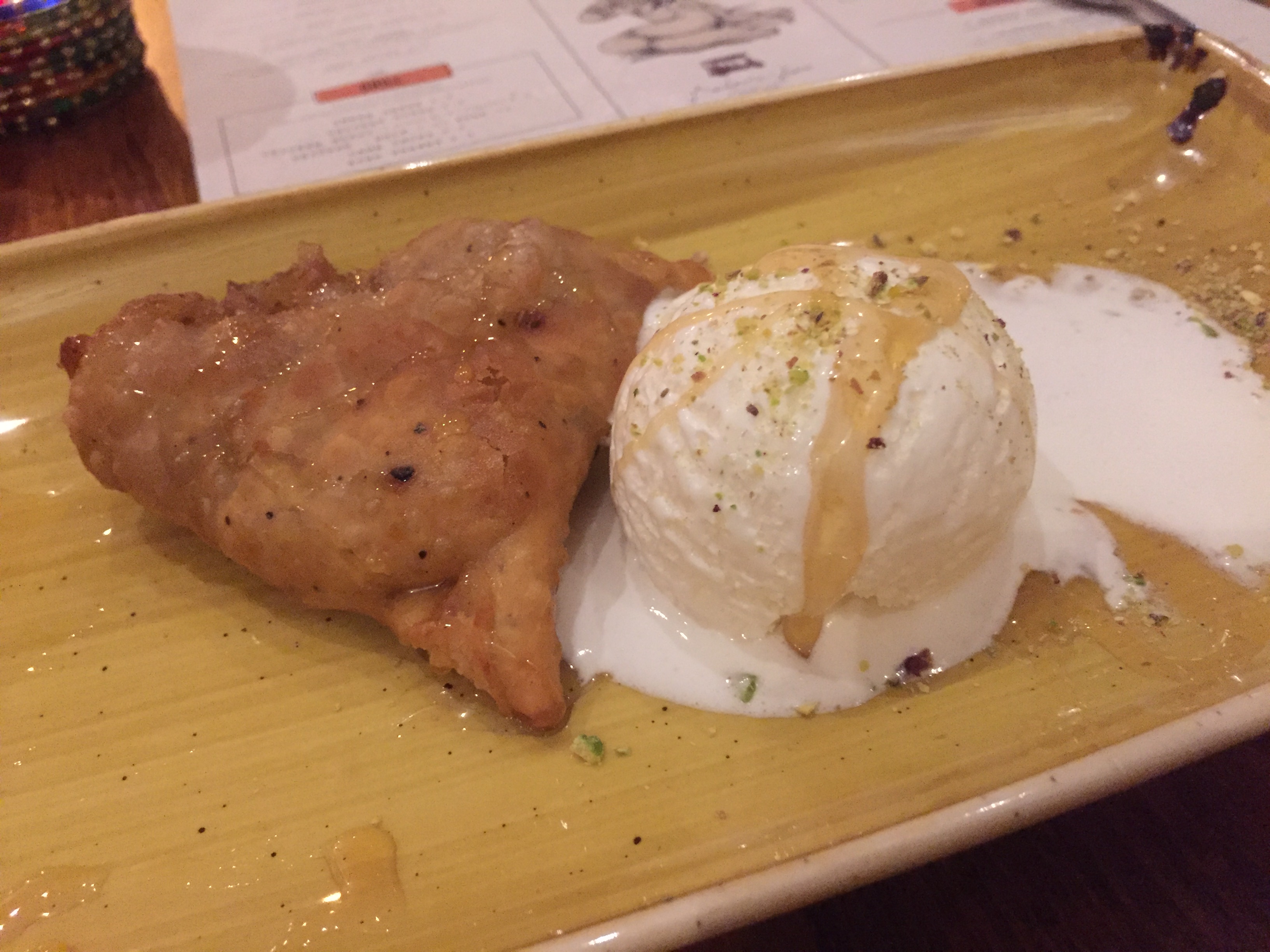 Overall, Khana strikes me as an excellent option for those looking for a date night location, or for those wanting a few drinks and a relaxing, drawn out meal on a Friday night. However, it doesn't necessarily share the same intimate, communal vibe that The Cat's Pyjamas boasts. In truth, Khana offers a different option to The Cat's Pyjamas and is still a good addition to the Headingley food scene. Just please remove the ropes!