If you've been keeping an eye on the blog this week, you might have read our review of the sensational Shibden Mill Inn near Halifax. Hopefully our appreciation of the friendly service, amazing breakfast, and stunning accommodation on offer at this top-class Yorkshire hotel shines through, but what about the hotel's Grill Room restaurant, situated upstairs above the main bar? What exactly did we make of our evening meal in the Shibden Mill steakhouse?
Well, after an afternoon of relaxing in the plush surroundings of our gorgeous room, it's safe to say we were ready for a good feed by the time 6 o clock rolled round. We'd booked such an early time so we could get back to our room by 8pm to put our little girl to bed. We were also conscious of being out of the way by the time most of the other diners turned up (baby led weaning may be great fun for us but not everyone enjoys watching little ones drop broccoli on the floor!).
We had the place to ourselves and decided to start our meal off with homemade bread, served with olives, chunky piccalilli and balsamic onions. The bread was excellent; salty, herby, and full of interesting textures, it was brought to life by the piccalilli and the addition of some sweet balsamic onions. The olives went down a treat and the whole dish, which was presented very stylishly, really whetted our appetite for the mains to come.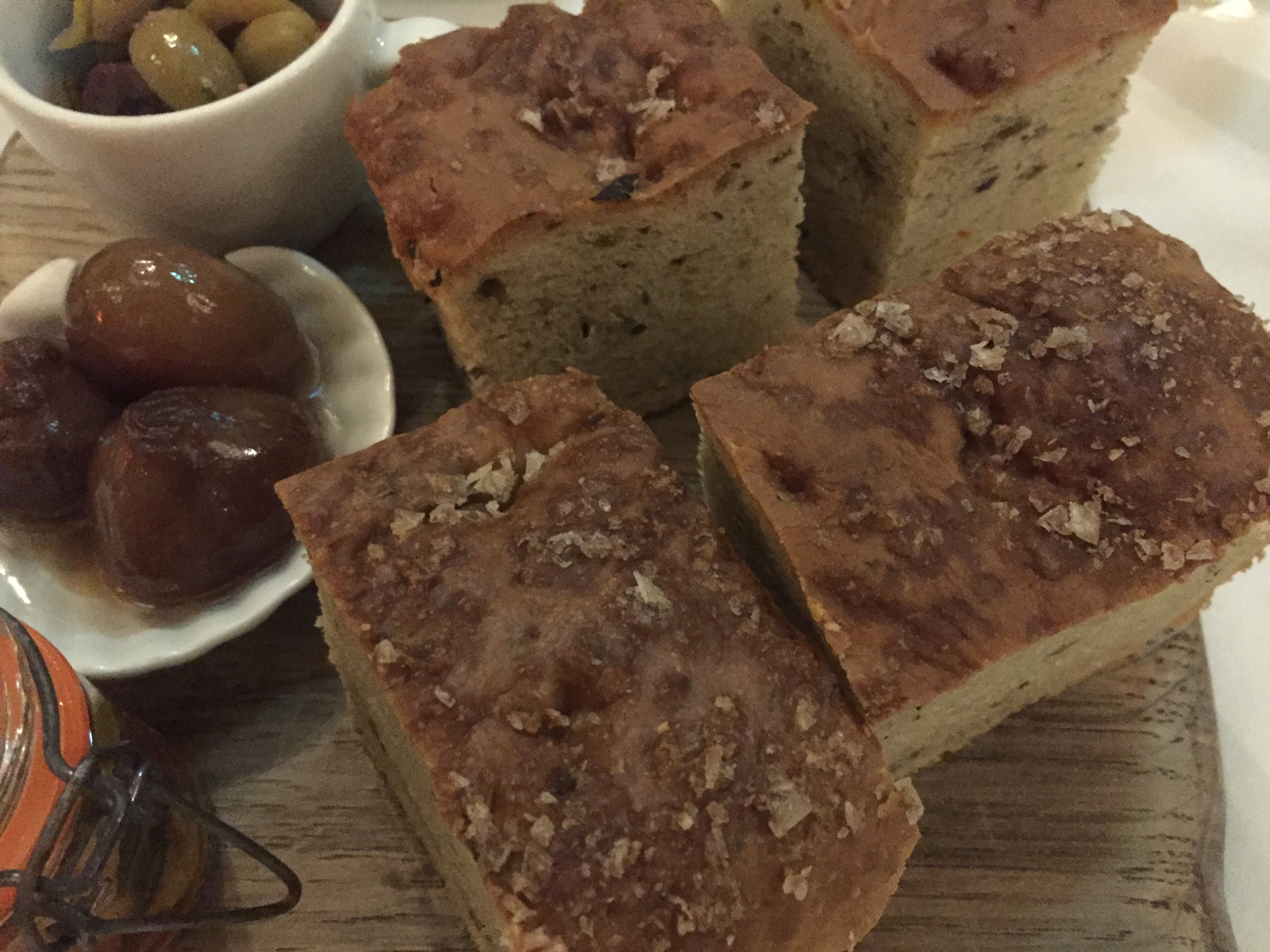 We sipped on two glasses of very nice champagne (from Epernay) as we took in the surroundings before our main dishes arrived. The Grill Room is a very comfortable dining room that feels at once intimate but welcoming. Our little girl wasn't made to feel out of place despite quite a few of the tables being set up for couples.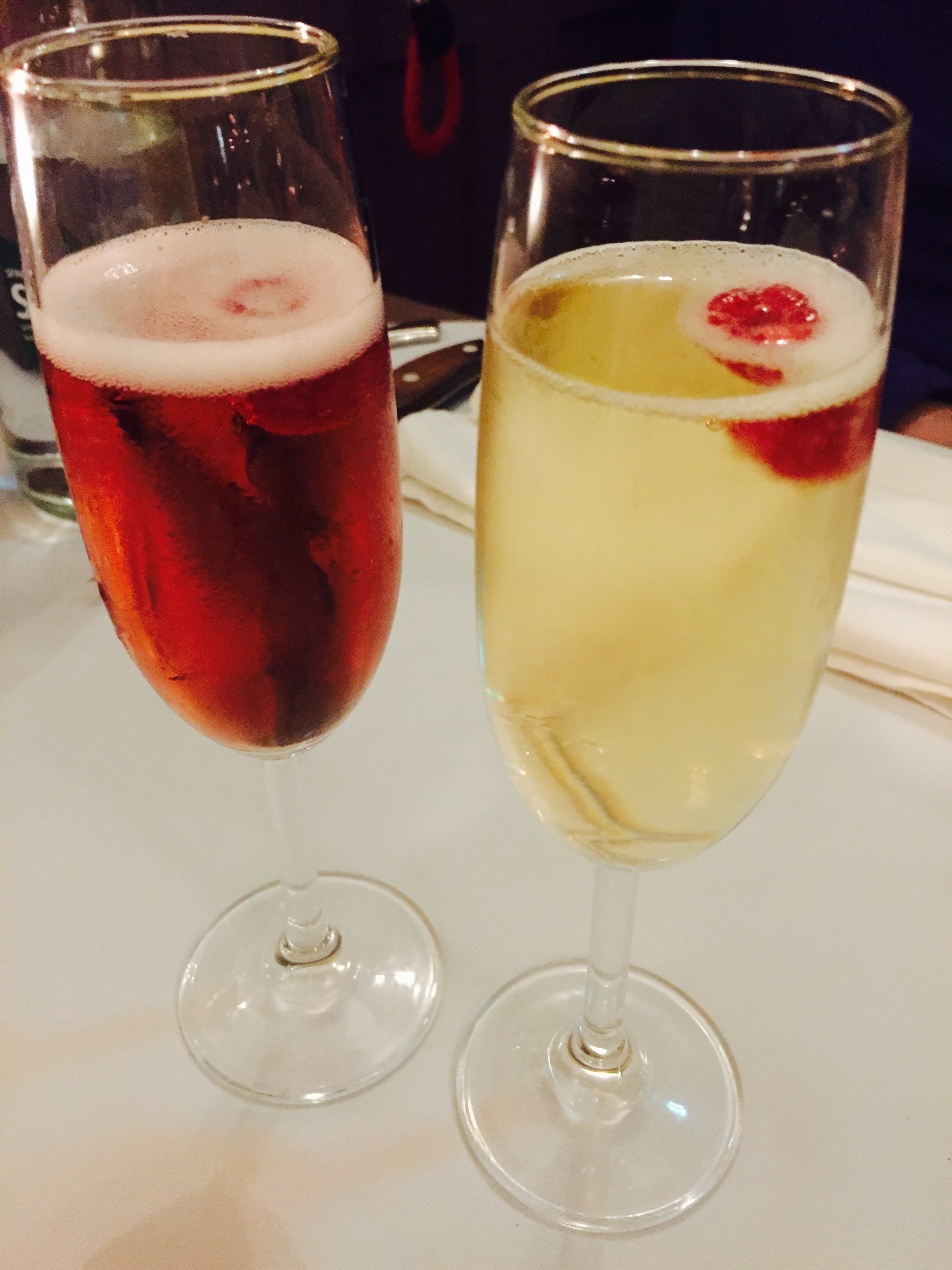 We didn't need to wait long for our mains to arrive. The menu at the Grill Room is focused primarily on meat, although there are fish/seafood and vegetarian options, and meat is what we went for, Kyle in the form of lamb and me in the form of a huge rack of ribs!
Starting with my ribs, they were so tender that the meat fell away from the bone. The depth of flavour in the barbecue sauce was what set this dish apart from the sort of ribs you might order at an American themed restaurant; it was smoky, tomatoey, sweet, and rich all at once. It also had actual texture to it and wasn't just that thick smooth barbecue sauce out a jar you get so often on ribs.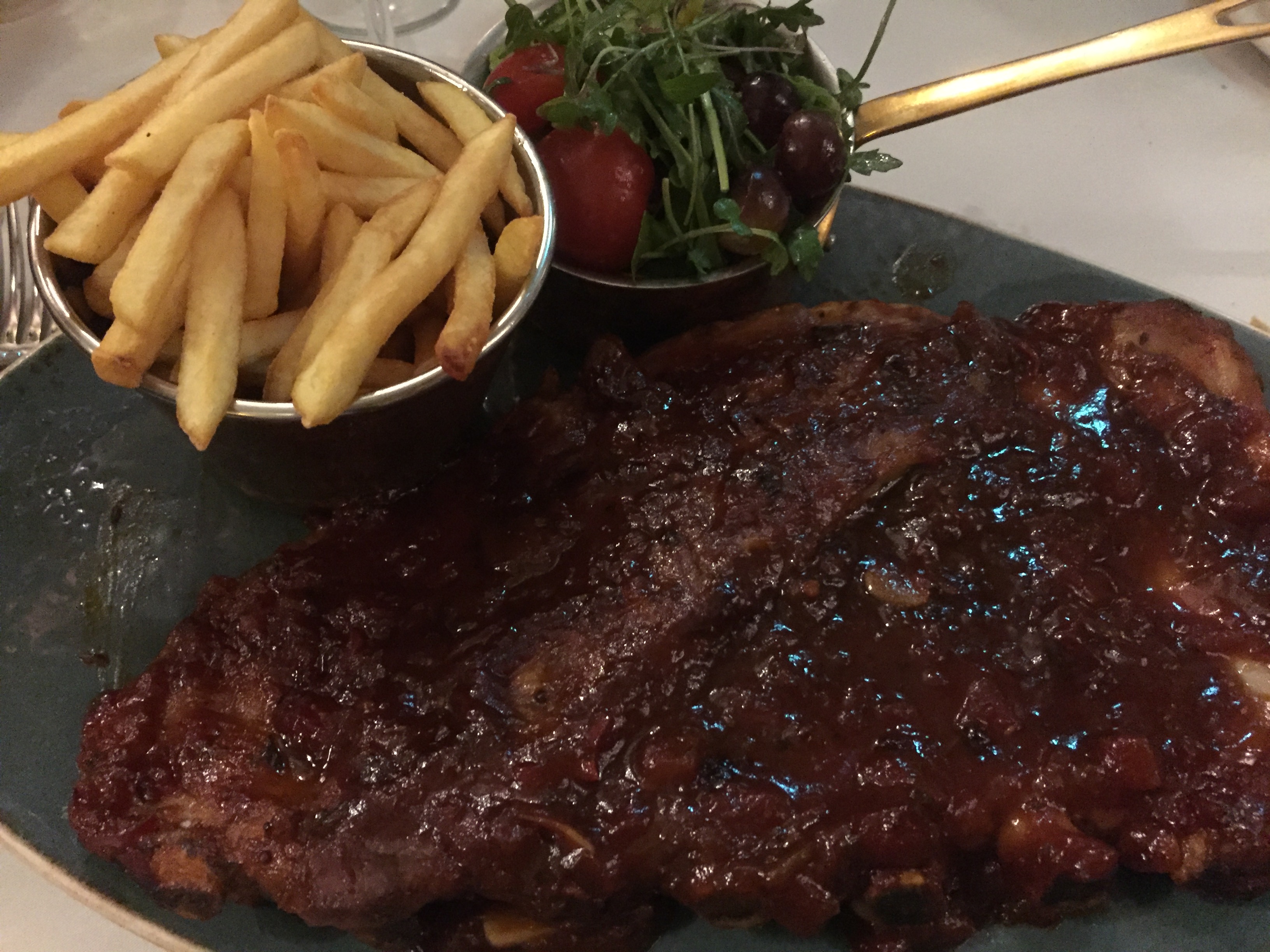 Kyle was equally impressed by his lamb (served in the form of skewers and a very tender, huge Barnsley chop), which was pink in the middle as it should be and had clearly been well marinated before the cooking process began. Kyle's lamb came with a little pan of mash, which was so buttery and moreish that I had serious mash envy, the worst kind of food envy. My chips were nice, don't get me wrong, but the mash was on another level entirely.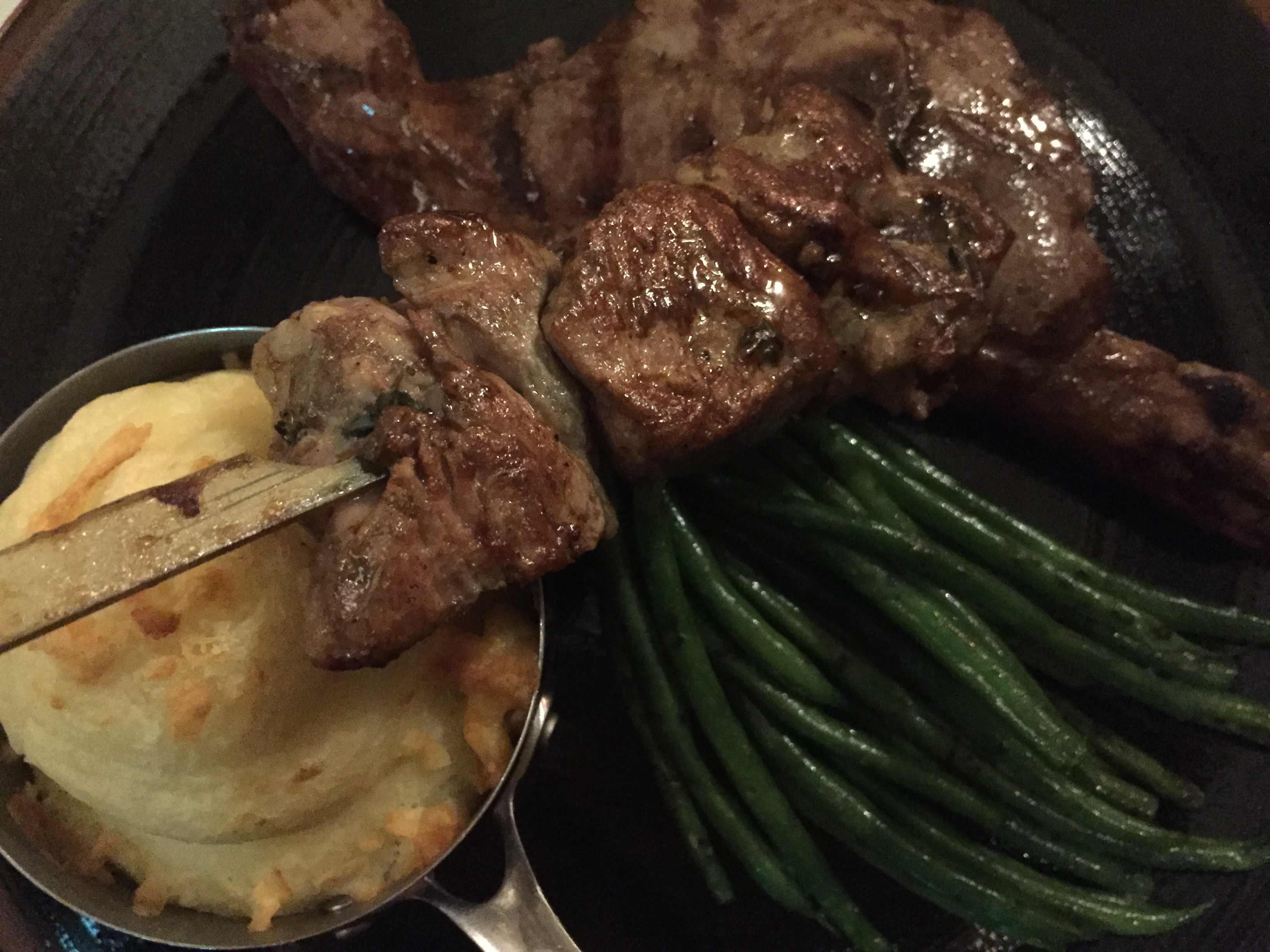 Shibden Mill are proud of the oven they use to cook their meat in (a state of the art Kopa Charcoal-grill oven, which gives everything a smoky flavour) and when it turns out dishes this good it's easy to see why.
As for our little girl, she would happily vouch for the quality of the broccoli side with chilli butter!
Moving on to pudding, there was only ever going to be one winner for me: sticky toffee pudding. It was a fine take on the classic STP; a light sponge made into something special with the toffee sauce, benefiting here from a touch of stout, and rounded off by a creamy salted caramel ice cream. I also liked the way this most indulgent of puddings was presented.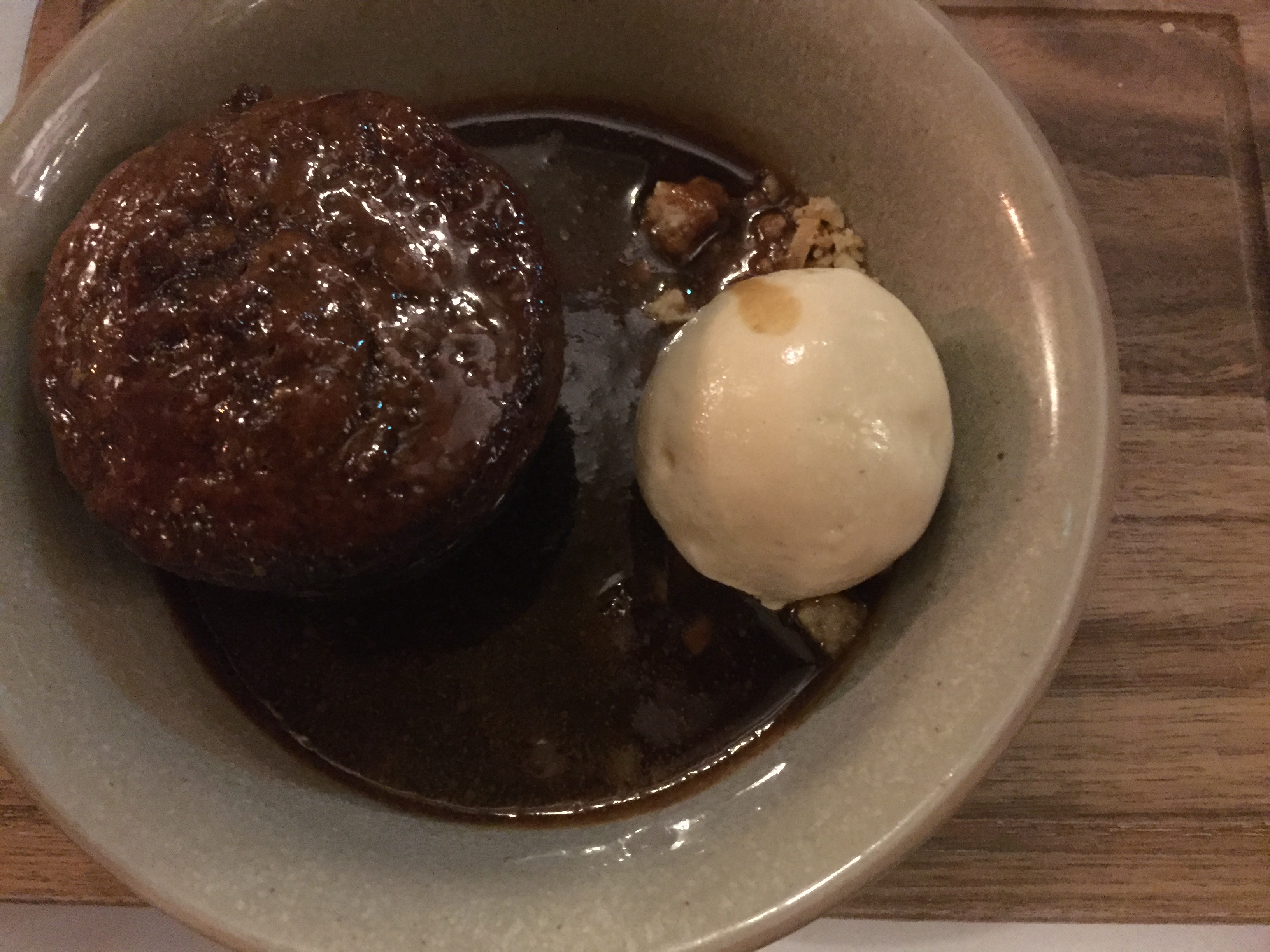 Kyle ordered the chocolate delice, which came with a chocolate and ginger milkshake and was impressed by the balance between sweet flavours and a bitter edge. The milkshake in particular made this pud a little bit special. Both desserts were wolfed down embarrassingly quickly!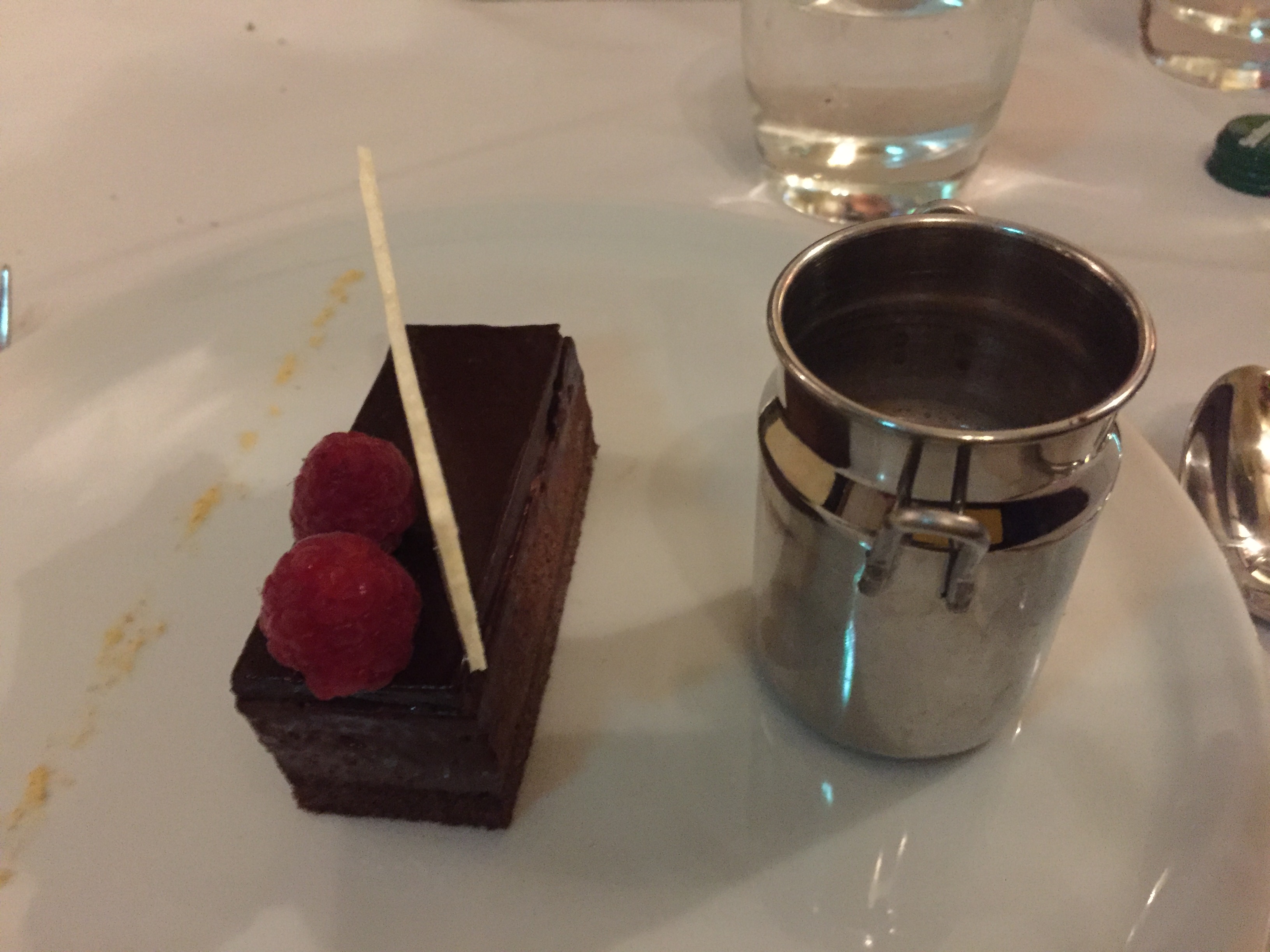 What we liked most about the Grill Room was the atmosphere and accessible yet genuinely tasty menu. The dishes they offer aren't overly fussy, which is why it's a fantastic dining location for family groups, but the dishes themselves are a notch above what you'd normally expect from a steakhouse.
We have one tip for you if you do make the trip to the Shibden Mill Grill Room: leave room for pudding!