I'm sure we weren't alone in grieving the end of Downton Abbey on Christmas Day. It may not ever quite have hit the heights of the early seasons after Matthew died (in our humble opinion anyway!) but for easy Sunday night viewing, it took some beating.
It was, therefore, with some excitement that we opened up a press release this week about Butler Dining Experiences at Oulton Hall, the 18th century mansion-turned-hotel in Leeds. Oulton Hall have decided to bring us Leeds folk a little something of the Downton Abbey experience; their dining experiences are tailored to individual needs, with the hotel's Head Butler and Executive Chef on hand to help to create the perfect package for every guest's needs.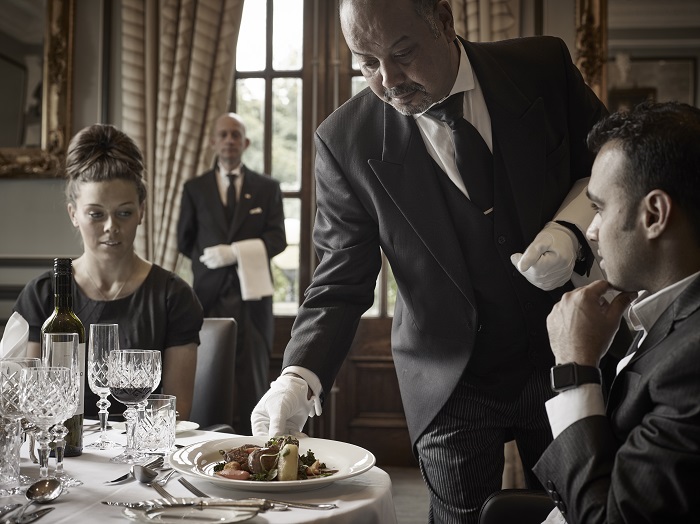 Their aim is to make every guest feel like royalty (or like Lady Mary – what could be better?!) by providing a top-class service courtesy of some pretty experienced butlers, who between them can boast CVs listing previous employers like Claridge's and the QE2.
The Butler Dining Experiences start from just £65 per person and, if you just want a brief (but delicious) taste of the pampered lifestyle, you can perhaps sample afternoon tea with a Bespoke Butler Experience. In fact, this is exactly what we've been invited down to do in the coming weeks, so watch this space for a full review! Now to dig out my dinner gloves…