When we lived in the city centre, we went through a phase of frequenting Jamie's Italian, shortly after it opened on Park Row. For us, it was a nice place to relax on a Friday night after work. My fondest memories of the Leeds Jamie's Italian relate to some nice food (especially the sharing planks) and, to be honest, the alcohol!
Fast forward a few years, though, and our dining out worldview has changed somewhat. When we were invited to come down to review Jamie's Italian last week after not going for a fair few years, we knew that we (as a family of three now rather than a couple) wouldn't be viewing the restaurant through the same eyes.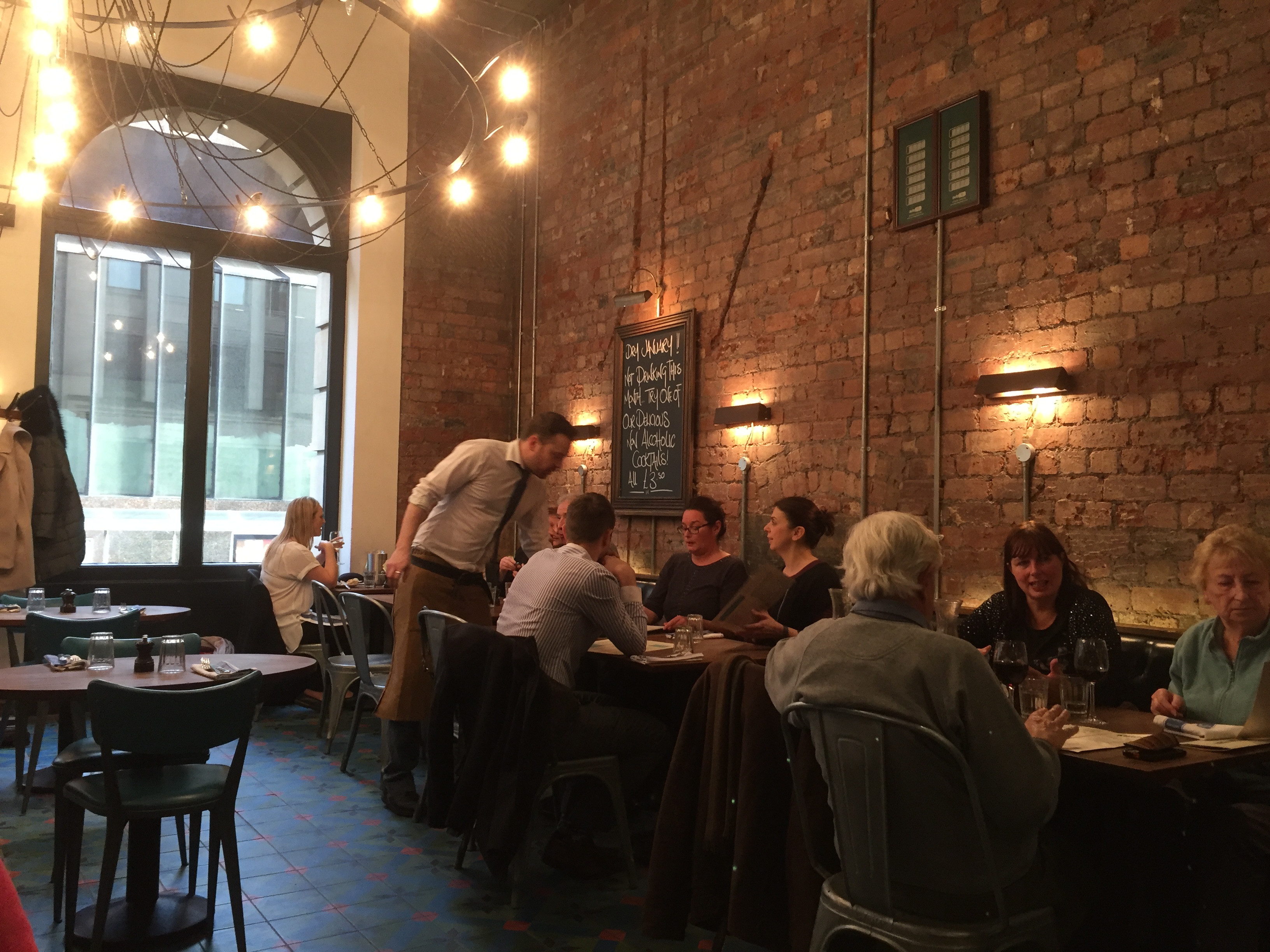 So it was that we pushed our little one in her pram through the doors on Park Row and took advantage of the accessible lift to go up the few stairs to the ground floor level of the restaurant. The restaurant knew we would be bringing our baby and had set us up a table on the ground floor complete with a high chair, space for the pram, and a kid's pack of fun activities on the table.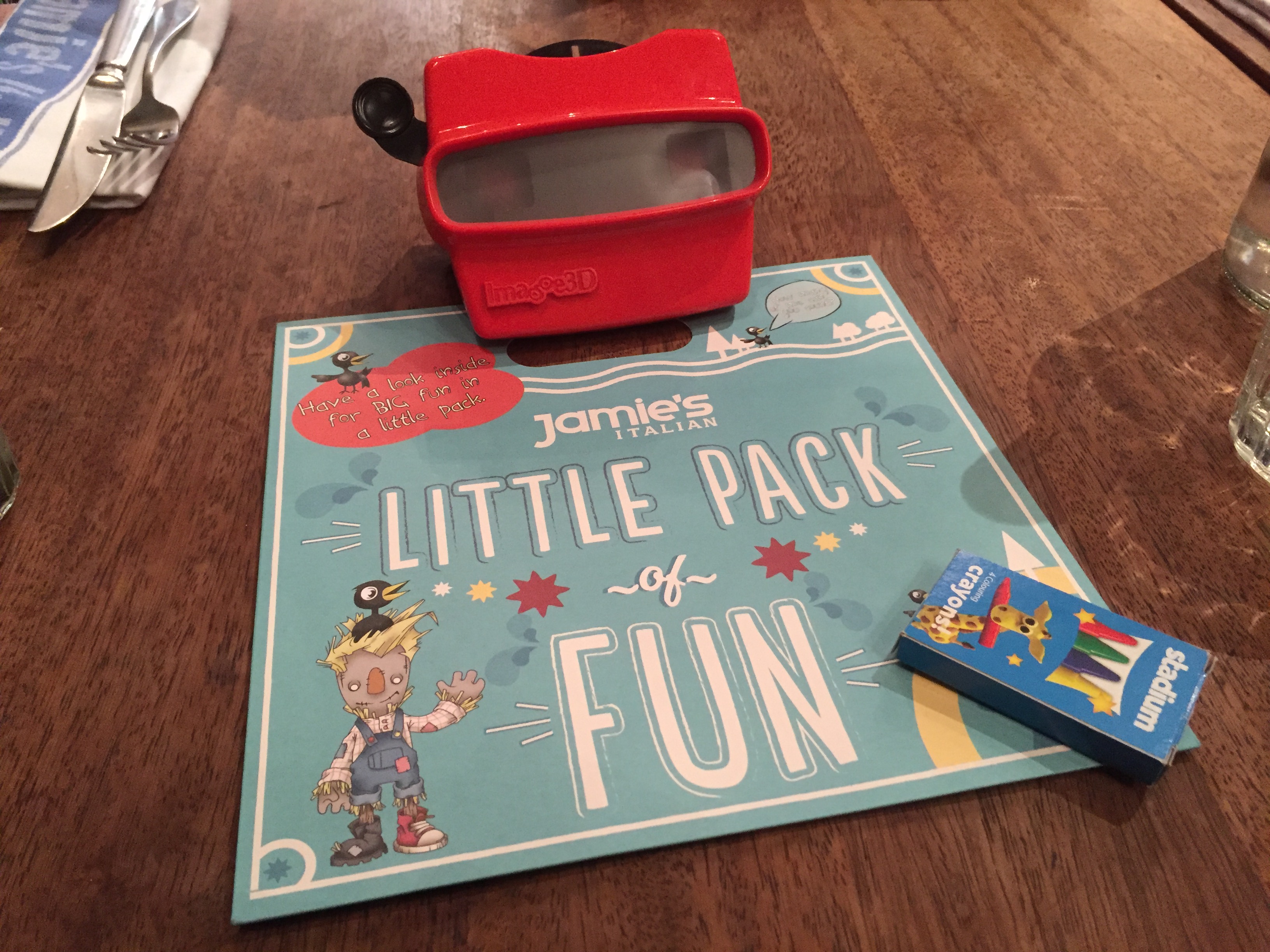 Our baby was too young to do anything with this pack other than try to put it in her mouth and throw it on the floor but it showed that Jamie's is very set up for families as well as couples and groups of friends out on the town.
With our little one asleep in her pram, we ordered a drink (a mocktail and a bottle of fizzy water – how times have changed!) and set about looking through the menu while our friendly waiter ran us through the specials. I liked how much detail the waiter went into when talking through the specials; we were pretty much told every ingredient in each dish and talked through the more unusual ingredients where appropriate.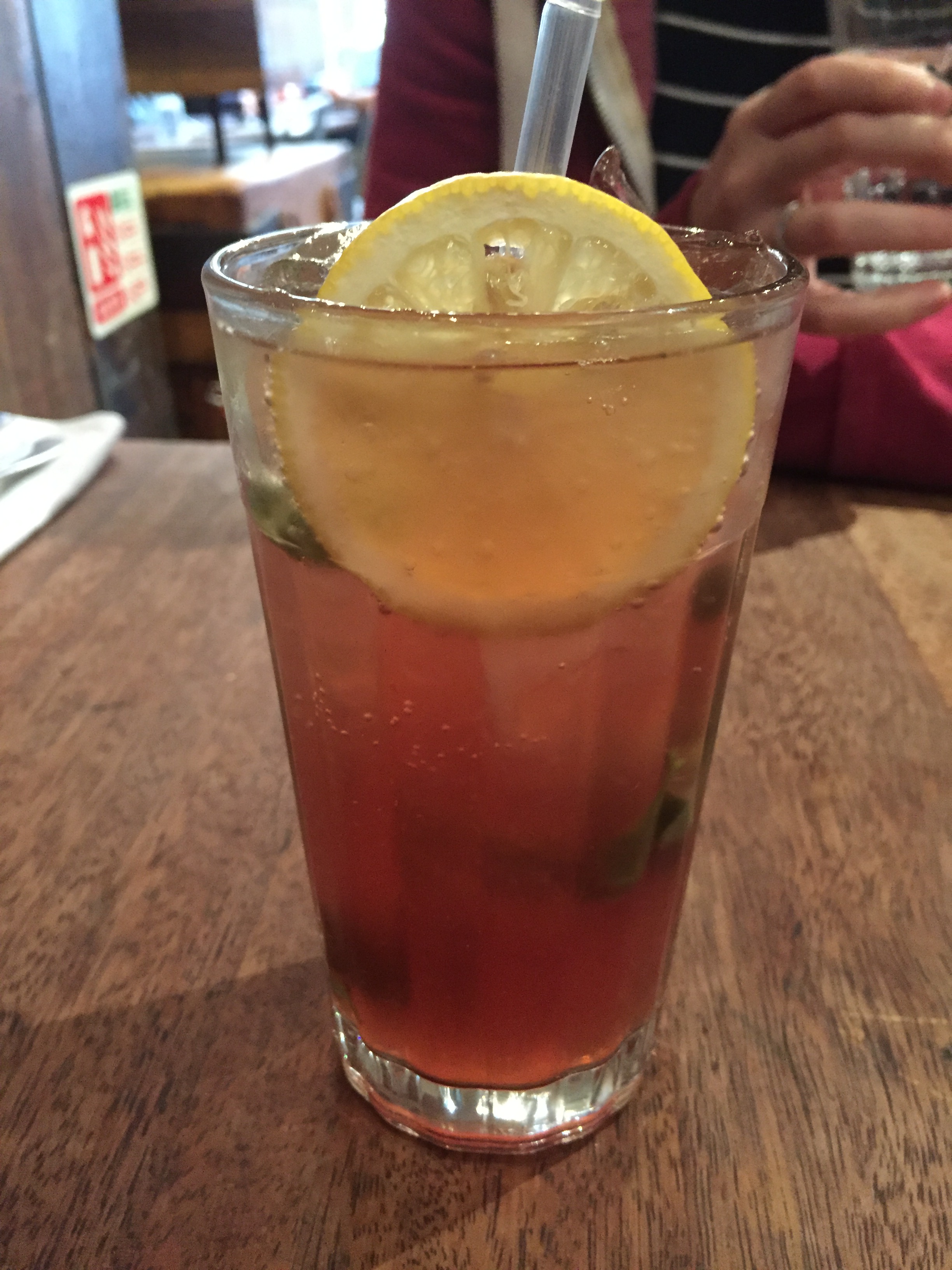 Although the specials sounded nice, we had spent a good half hour the night before perusing the menu and had settled on some definites to order! To start with, we ordered the Ultimate Garlic Bread (warm artisan buttermilk buns with garlic butter, Bella Lodi (an Italian cheese in case you were wondering)and rosemary) and the World's Best Olives on Ice (with a black olive and sun-dried tomato tapenade & crispy music bread).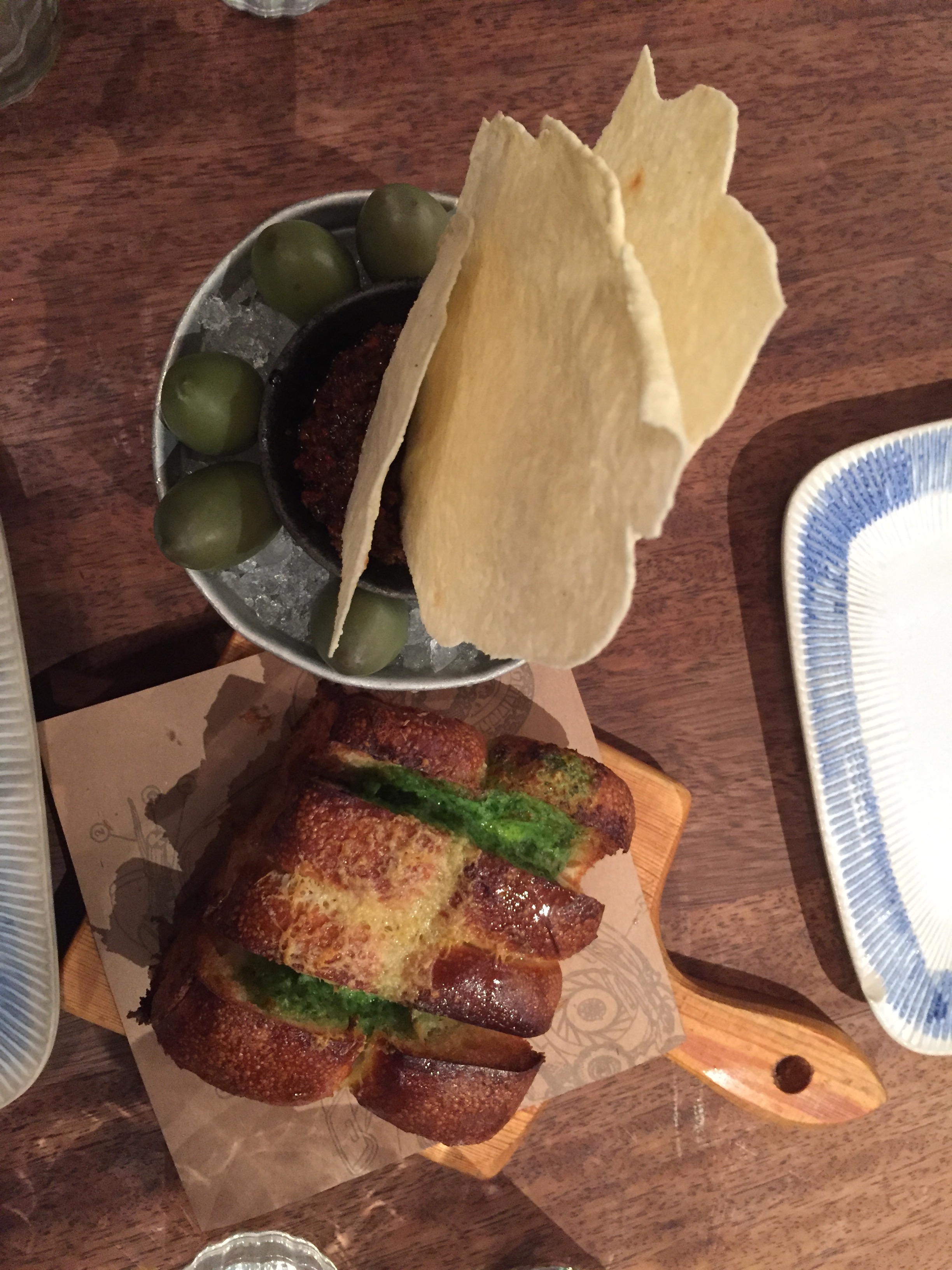 The garlic bread looked fantastic when it turned up. Two little buns sliced and loaded with garlic and cheese, the smell was so tempting. The buttermilk buns had a sweet edge to them, which offset the pungency of the garlic filling brilliantly. I can sometimes find garlic bread a bit boring but this really was a level up on the standard garlic bread baguette/pizza bread you get at most Italian joints.
The highlight for us, though, was the black olive and sun-dried tomato tapenade that accompanied the olives and music bread. The olives are a firm favourite of ours; buttery and smooth, the presentation on ice at Jamie's allows the tasty little bundles of olivey goodness to take centre stage as they should.
The cute bowl of tapenade in the middle of the olives was a real treat, though. Packed full of rich, olivey, tomatoey flavours, it turned the crispy music bread into something very special.
With the starters over and done with, we moved on to our mains. I had opted for the Tagliatelle Bolognese (pork and beef Bolognese recipe, slow cooked with Chianti wine and served with herby breadcrumbs and Parmesan) and Kyle had chosen the Gennaro's Famous Porchetta (slow-cooked pork belly filled with garlic, chilli and herbs, served with roasted root vegetables, spiced apple sauce and salsa verde).
Our strategy here was to sample an Italian staple (the bolognese) and a slightly more unusual dish. Especially when it comes to families, there's likely to be some diners who want to keep it simple and others who want to order something they wouldn't normally eat at home.
My bolognese had a depth to it that made it very satisfying. There was a texture change running through the dish thanks to the breadcrumbs and this kept a dish that can be ever so slightly boring interesting. There could perhaps have been slightly more sauce in relation to the (generous) amount of pasta on the plate, but that's just me being fussy (and greedy!).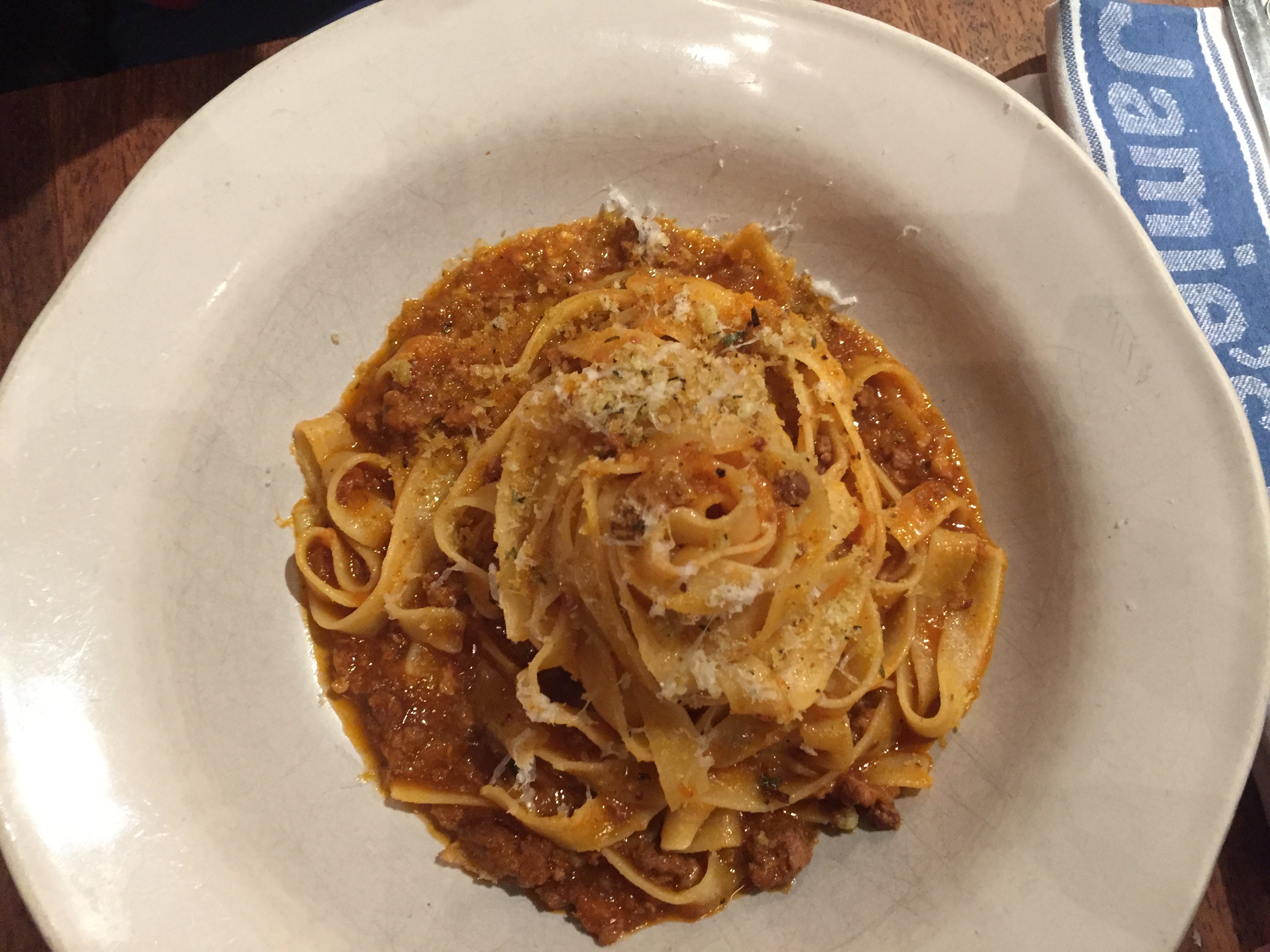 Kyle's pork dish was a real hit and shows that Jamie's does special dishes as well as simple dishes to keep diners of all tastes happy. The pork was nicely seasoned and the roasted vegetables were a sensible addition. No side was needed alongside the dish, although we were tempted by the sound of the chilli fries. If you like your main meal when eating out to be a meat dish with a huge flavour punch, this one is for you.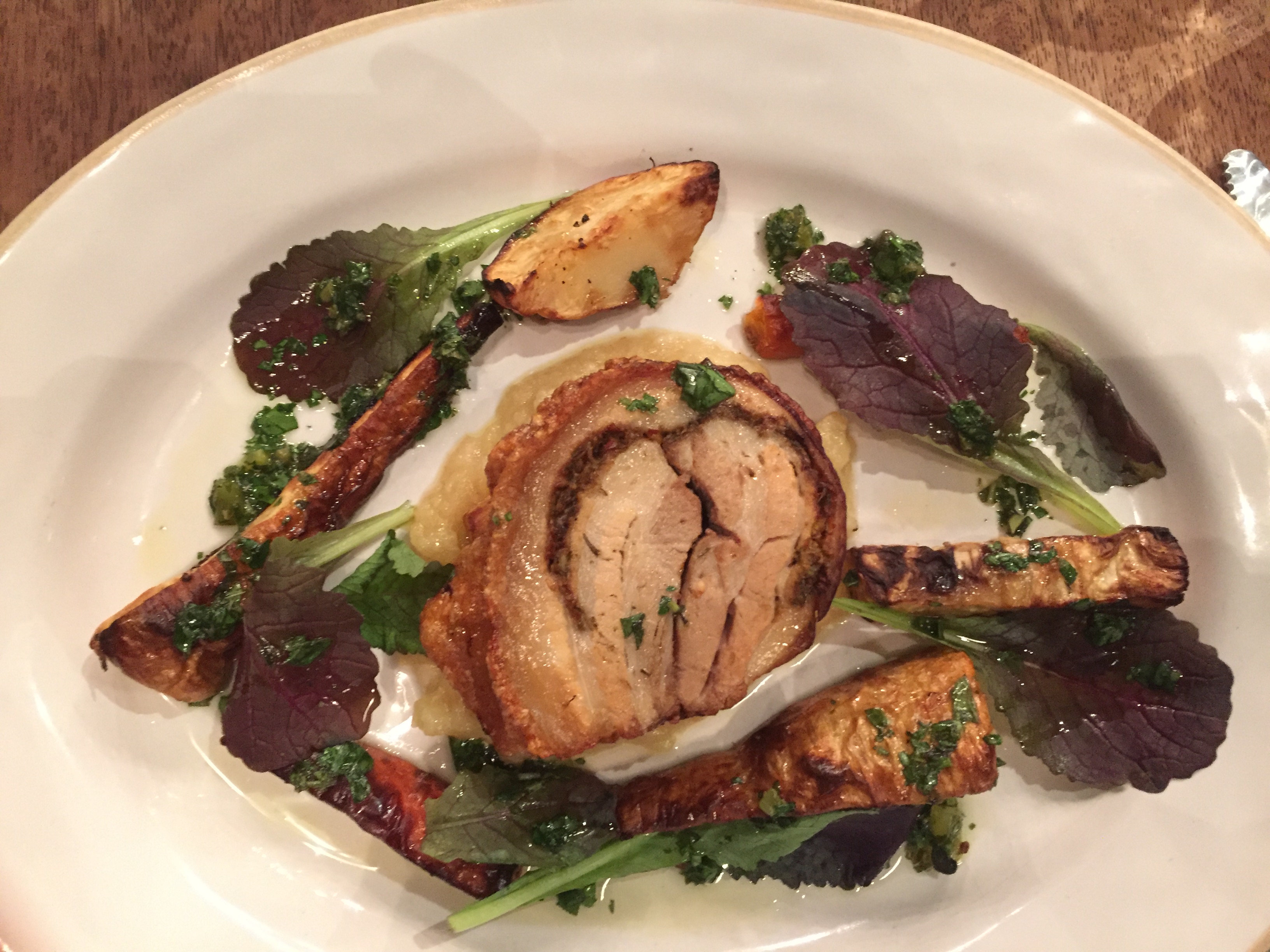 And so on to the puds! For me, there was only ever going to be one winner in the pudding stakes: the Molten Chocolate Praline Pudding (warm chocolate cake with a liquid praline centre, served with salted caramel ice cream and praline). I mean, really, how can you ignore that on a menu, even if you are full.
Kyle chose the Epic Brownie (warm fudgy brownie with vanilla ice cream and caramelised popcorn). It takes a lot for Kyle to ignore fruit-based options on menus in favour of more indulgent sweet treats but the caramelised popcorn drew him in.
Sometimes pictures tell a story better than words, so just take a look at my chocolate praline pudding photo below and know that it tasted even better than it looked.
Kyle enjoyed his brownie although admitted to having a serious case of food envy over my pudding.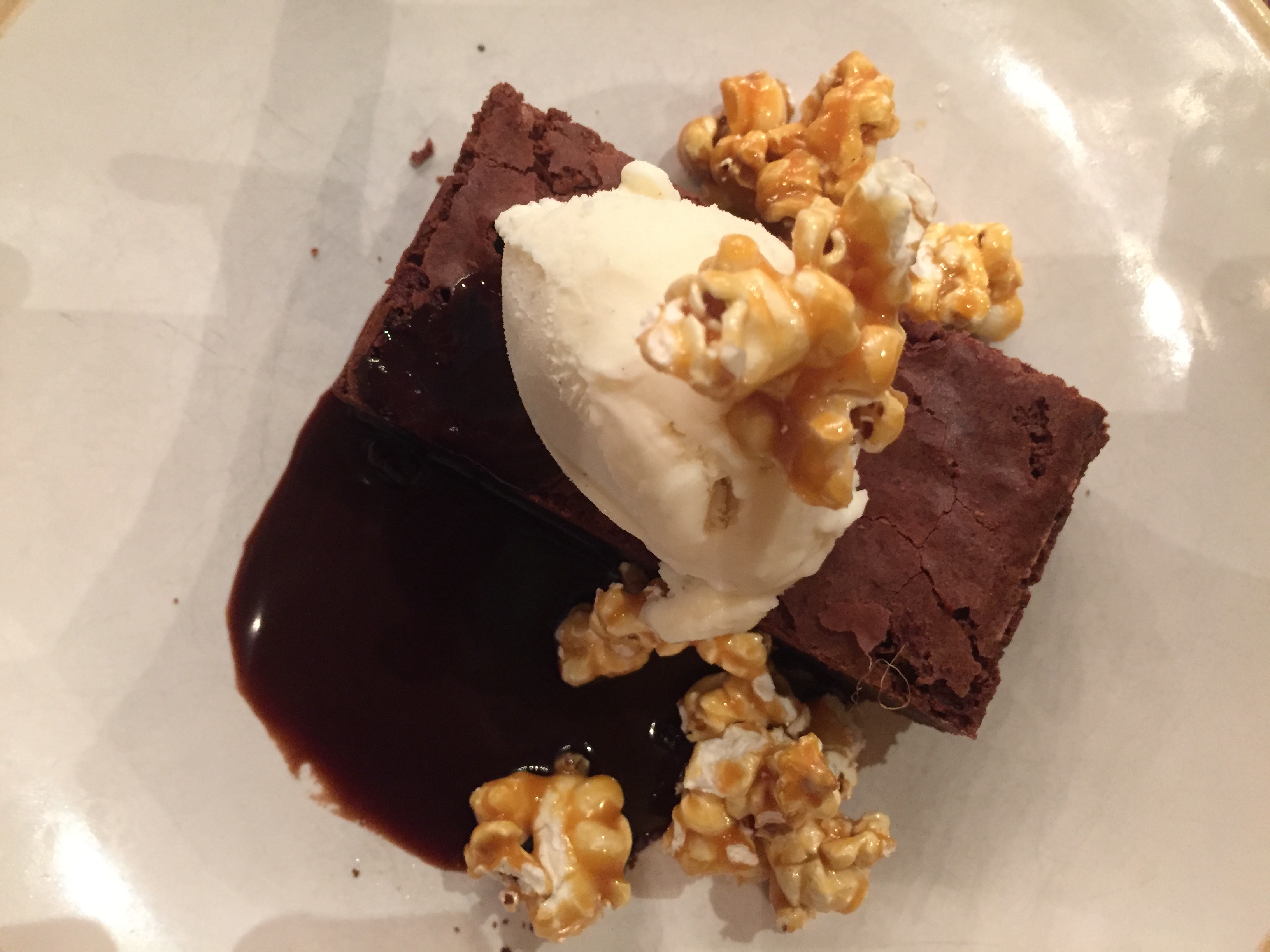 Overall, I'm glad we got the chance to revisit Jamie's Italian as a family. It's clear that they are very set up for families to come along for lunch or dinner and the serving staff go out of their way to look after little ones (we saw this first-hand with our baby but also watched how they looked after a little girl on a nearby table). Also, a shout-out for the baby change facilities!
We'll add Jamie's to our list of eateries in town that are welcoming for families and look forward to returning in the future, especially if it means sampling the olives, tapenade, and molten chocolate pudding again!
Disclosure: I was invited by Jamie's to review their Leeds restaurant. All opinions are my own.