We love a bit of Chinese cooking here at Leeds Foodie. In fact, we love it so much that I was lucky enough to be given a new Chinese hot pot for Christmas, so I can test my ability to recreate Szechuan style hot pots at home rather than going out to the local Chinese restaurant.
Despite this, when cooking Chinese at home, the temptation is to spend money on packets of sauce, pre cooked noodles and already seasoned meat or veg. This can make life easier if you're in a rush, but it doesn't allow you to tailor your dish to your own spice levels (unless you love the mild mixes) and it also stops you from playing around with different ingredients in order to try to create your own unique dishes.
We try to avoid this trap wherever possible and the dish in this recipe can be made easily if you pop down to a Chinese supermarket for some oriental food basics (although some of these basics you can get from your regular supermarkets).
So, without further ado, here is…
Kyle's chilli chicken noodles – serves 2
Ingredients
Two sheets of medium egg noodles
3 tablespoons of shaoxing wine
1 tablespoon of Szechuan peppercorns
1 chicken breast (skinless and boneless)
3 tablespoons (or more if you want) of sweetcorn
2 tablespoons of crushed chillies
1 red onion
4 garlic cloves
1 piece of ginger
1 pepper (yellow, green, red or orange!)
1 fresh red chilli
glug of sesame oil
big glug of rapeseed oil
light soy sauce to serve
Method
To start with, chop the chicken up into equal sized chunks. Then, in a pestle and mortar, add the Szechuan peppercorns and crushed chillies. Grind them up until there are no more whole peppercorns and then put the chicken into a small bowl.
Cover the chicken in the shaoxing wine before then adding the peppercorn mixture to the bowl. Mix it all up until the chicken is coated well and shove in the fridge until you're ready to cook.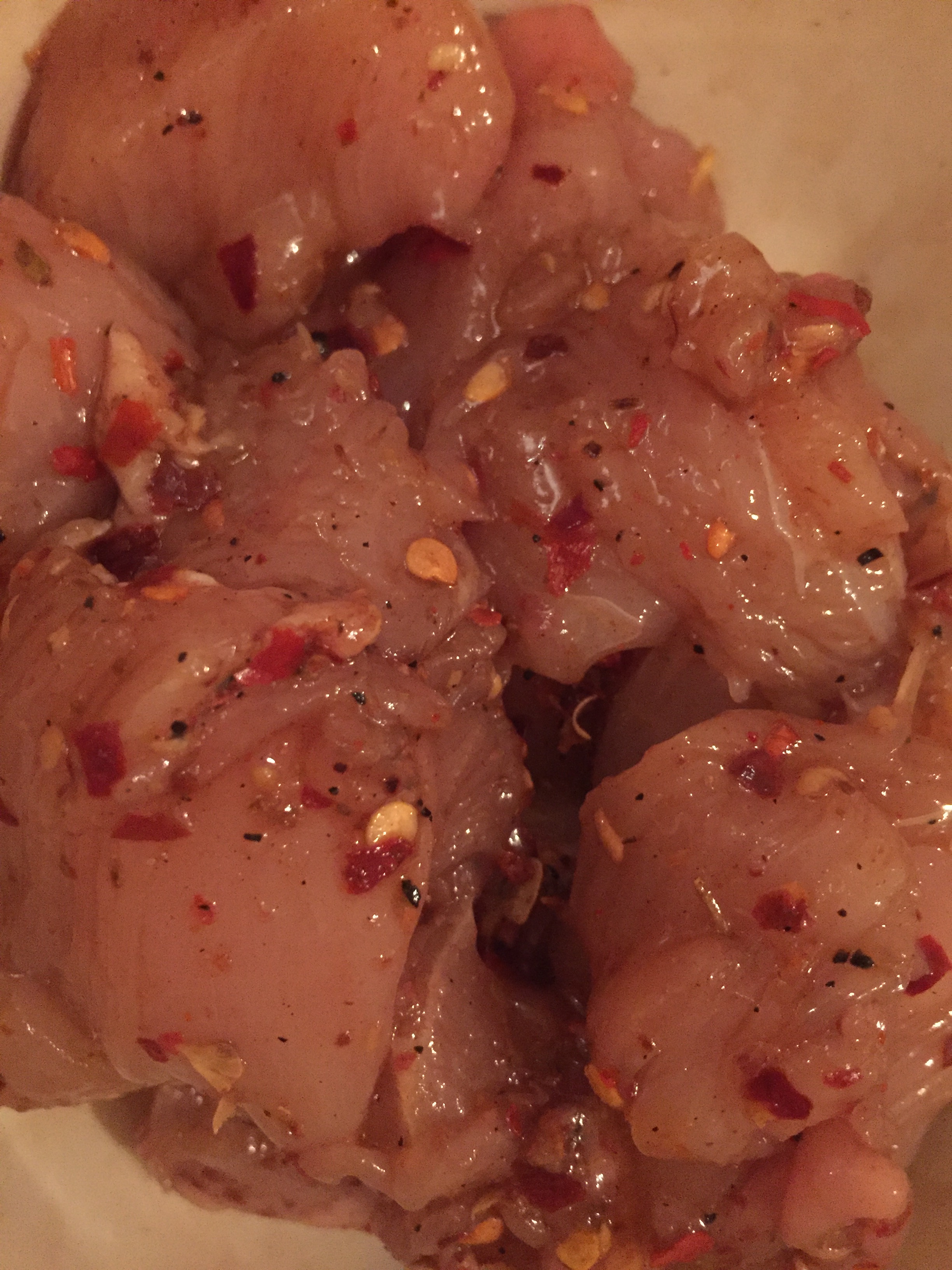 Boil the kettle and put your noodles in a bowl before covering with the boiling water. This will allow them to soften so you can throw them in the wok later.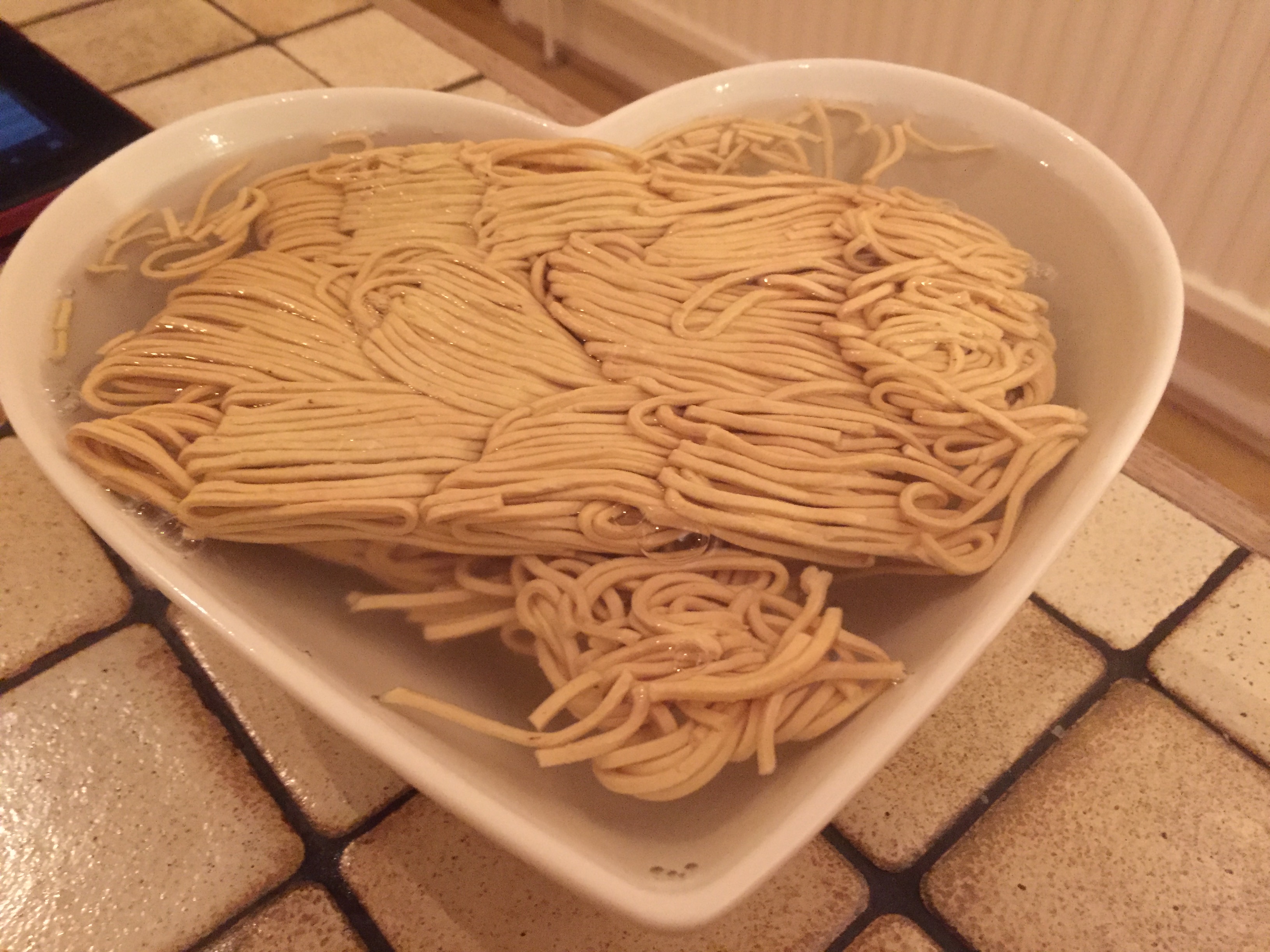 Grab your onions and peppers and cut into strips of roughly the same size. Slice up your chilli and chop your garlic and ginger into little chunks. Drain your sweetcorn.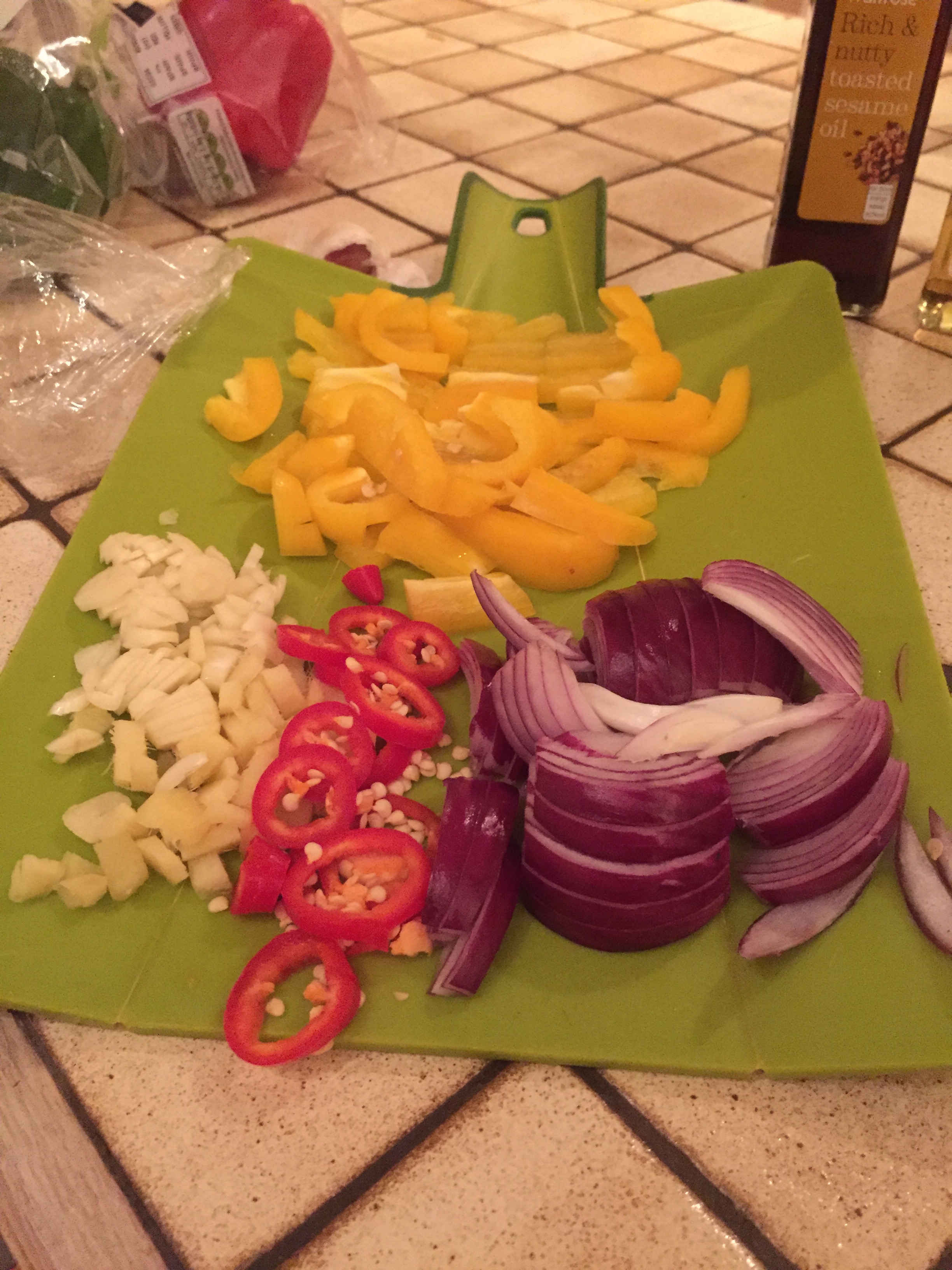 Once you've prepped your veg, put your wok on a high heat. Wait until it's sizzling and then pour in a glug of rapeseed oil and swirl it around the wok. When it's nice and hot, throw the chicken in and seal it. Keep it moving around to avoid anything sticking to the bottom. Cook for around five minutes or until cooked through.
Once the chicken is cooked, add the ginger and garlic. Then, throw in the rest of your veg and keep everything moving.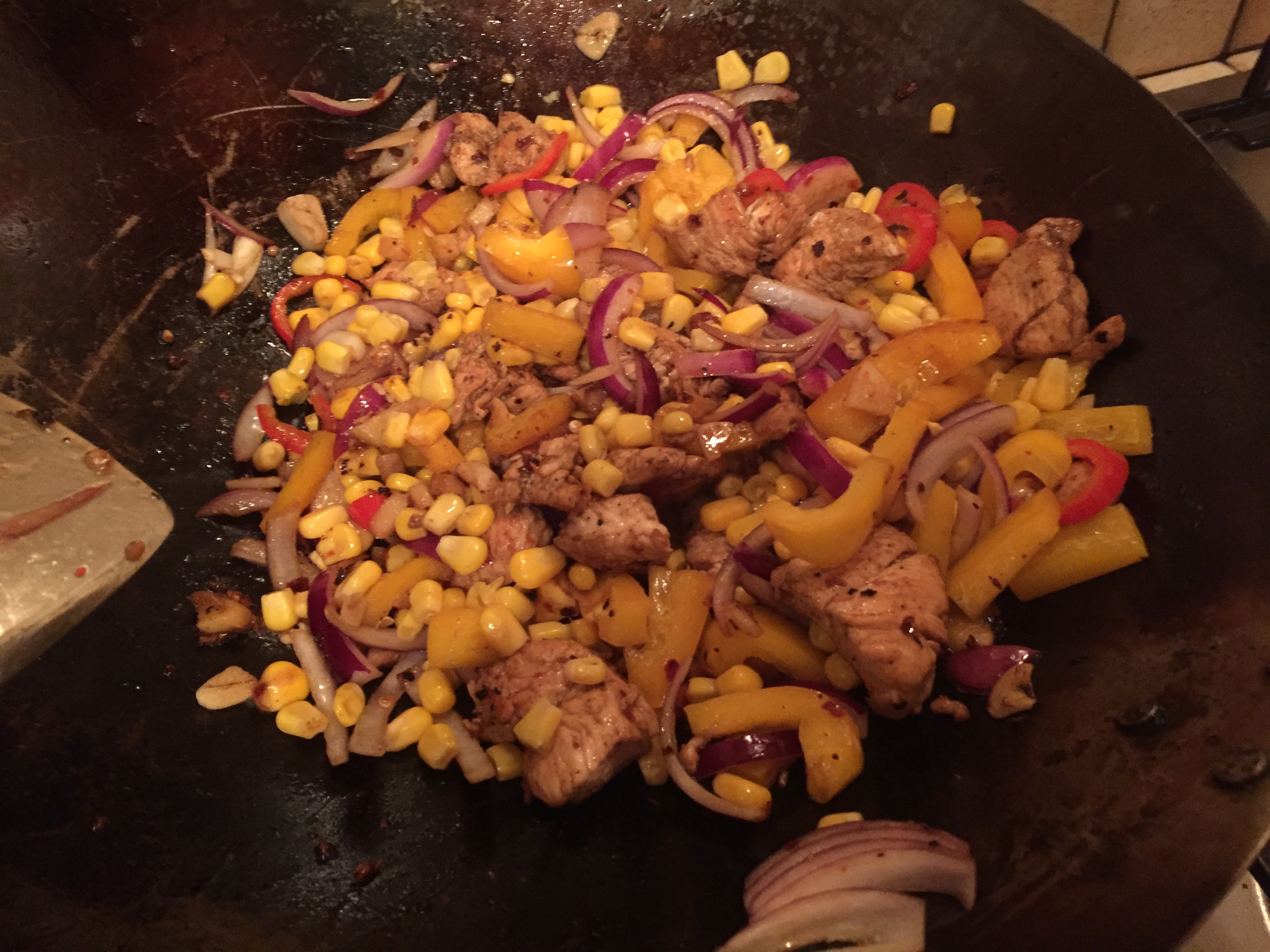 Drain your noodles and quickly run cold water through them. Loosen them up with your hand so they don't clump together and add to the wok. Add in the sesame oil.
At this point, stir everything to ensure it's all coated in the original oil and add more oil or chilli flakes as per your taste. If you have anything like spring onions lurking in the fridge, chuck them in at this point.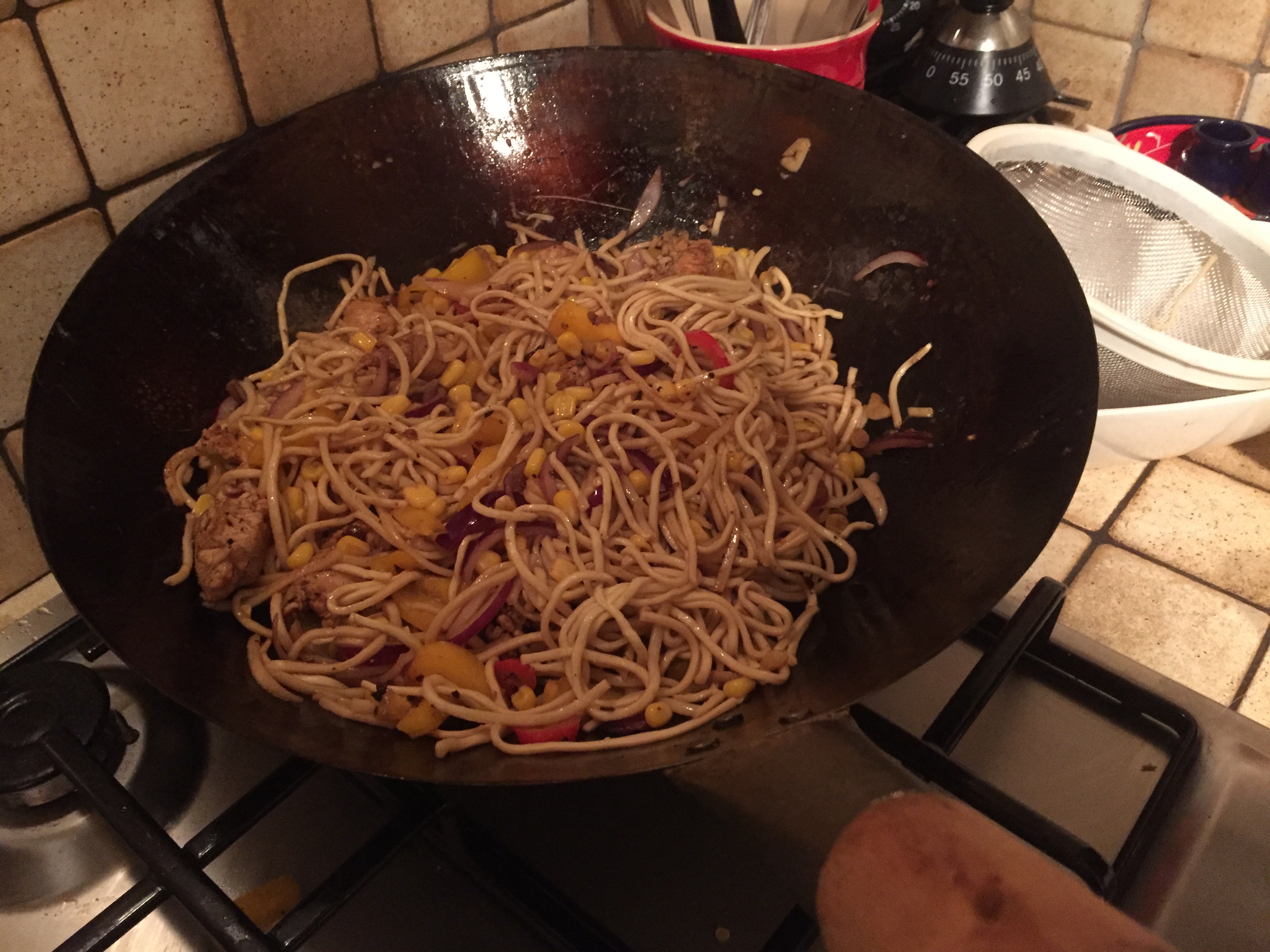 The veg should only take about two minutes and should still be nice and crisp when you serve it.
Enjoy!