We've been to Rudding Park before for their food and flicks evening and their afternoon tea, both of which were fantastic and well worth trying if you live in Yorkshire and enjoy good food!
Last weekend, though, we were back at Rudding Park for lunch with my parents and my grandparents. Having never eaten in the Clocktower Restaurant at lunchtime before, I was eager to see what Rudding Park had to offer.
As we sat down and perused the menu, we nibbled on some complimentary warm bread rolls. These went down a treat with the lovely creamy butter. The menu at Rudding Park is a mixture of traditional dishes, such as steak and chips, and more interesting dishes such as cod with paella. There were plenty of appealing dishes on there and narrowing down the choices was fairly tricky – always a good sign at a restaurant!
I chose one of these more traditional dishes for my starter: smoked salmon with prawn cocktail. The presentation was far from traditional, and the dish as a whole was a rather modern take on this classic seafood dish. The smoked salmon elevated the starter from a mere prawn cocktail, and the avocado mousse complemented the flavours very nicely.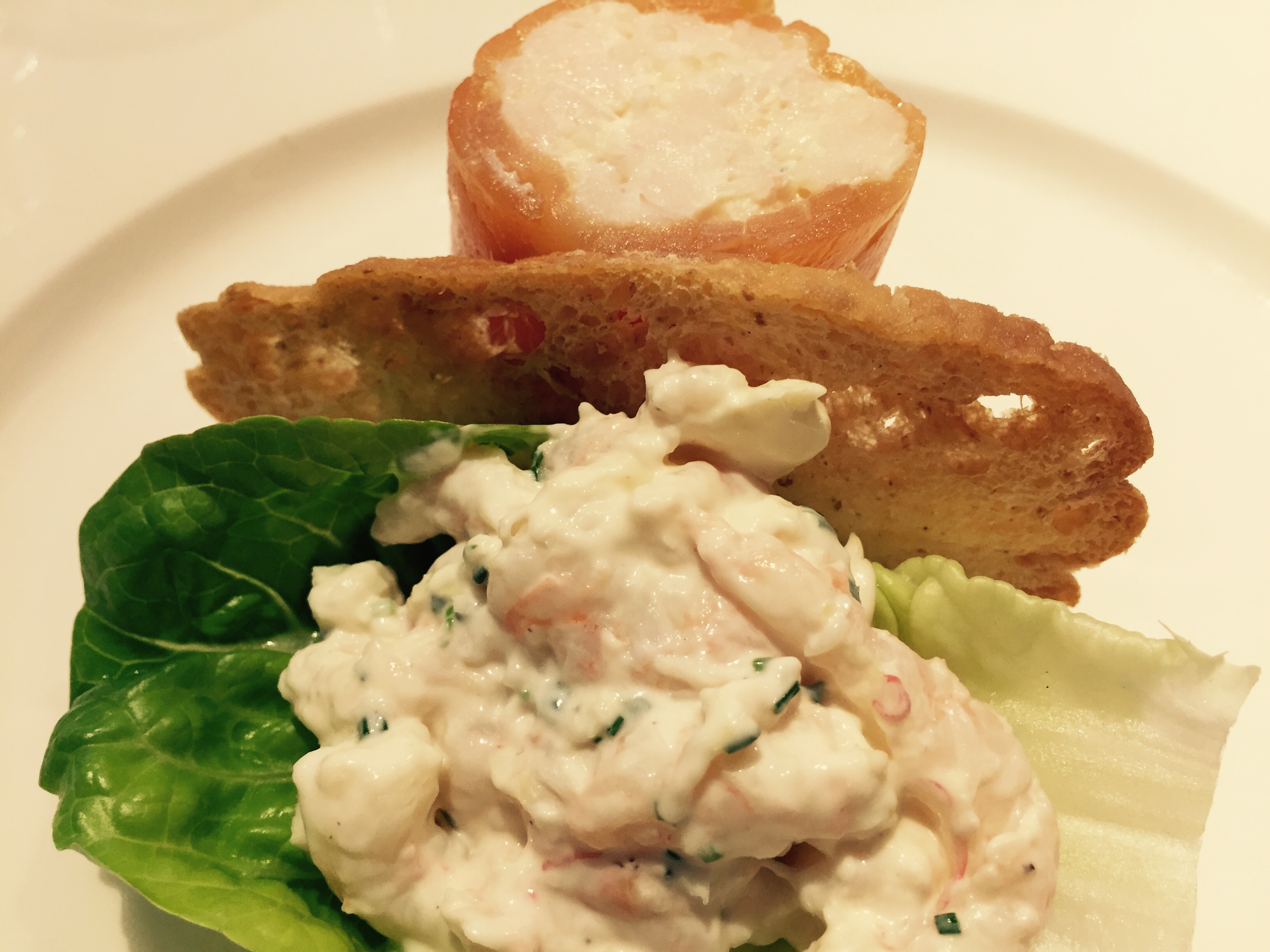 Kyle had a tomato salad which, although simple in terms of ingredients, was presented really beautifully and tasted really fresh.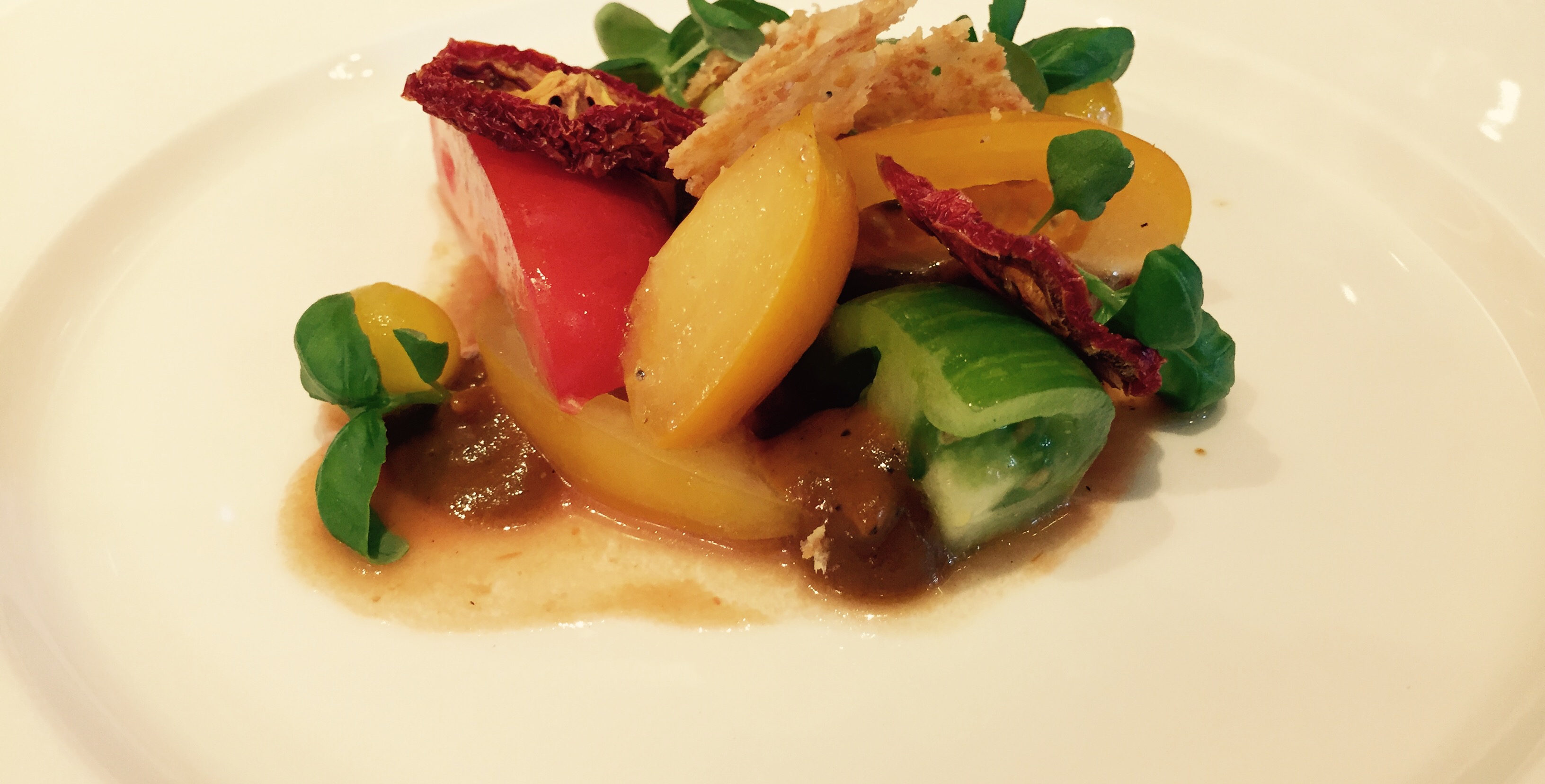 Moving on to the mains, I opted for lemon sole with prawn butter and new potatoes. Just thinking about this dish now makes me really hungry! The fish was cooked to perfection and fell off the bone. The butter on top of the fish was full of seafood flavour and the new potatoes were herby, buttery, and had retained a nice crunch during the cooking process. This was a lovely dish that I'd love to eat again.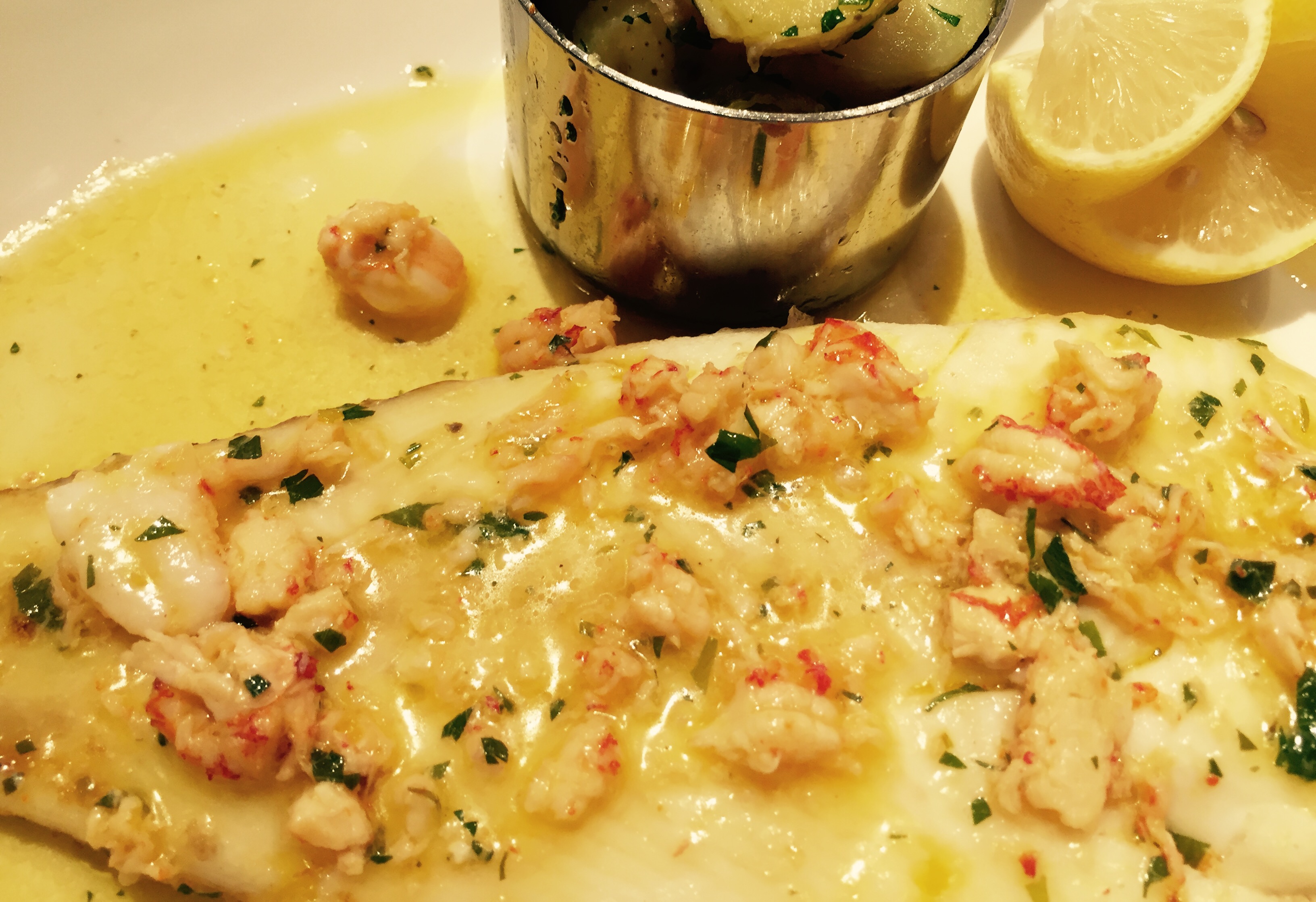 Kyle went for hake, which again was very well cooked, and other dishes on our table that looked really nice included the pork and the cod paella (a seasonal speciality).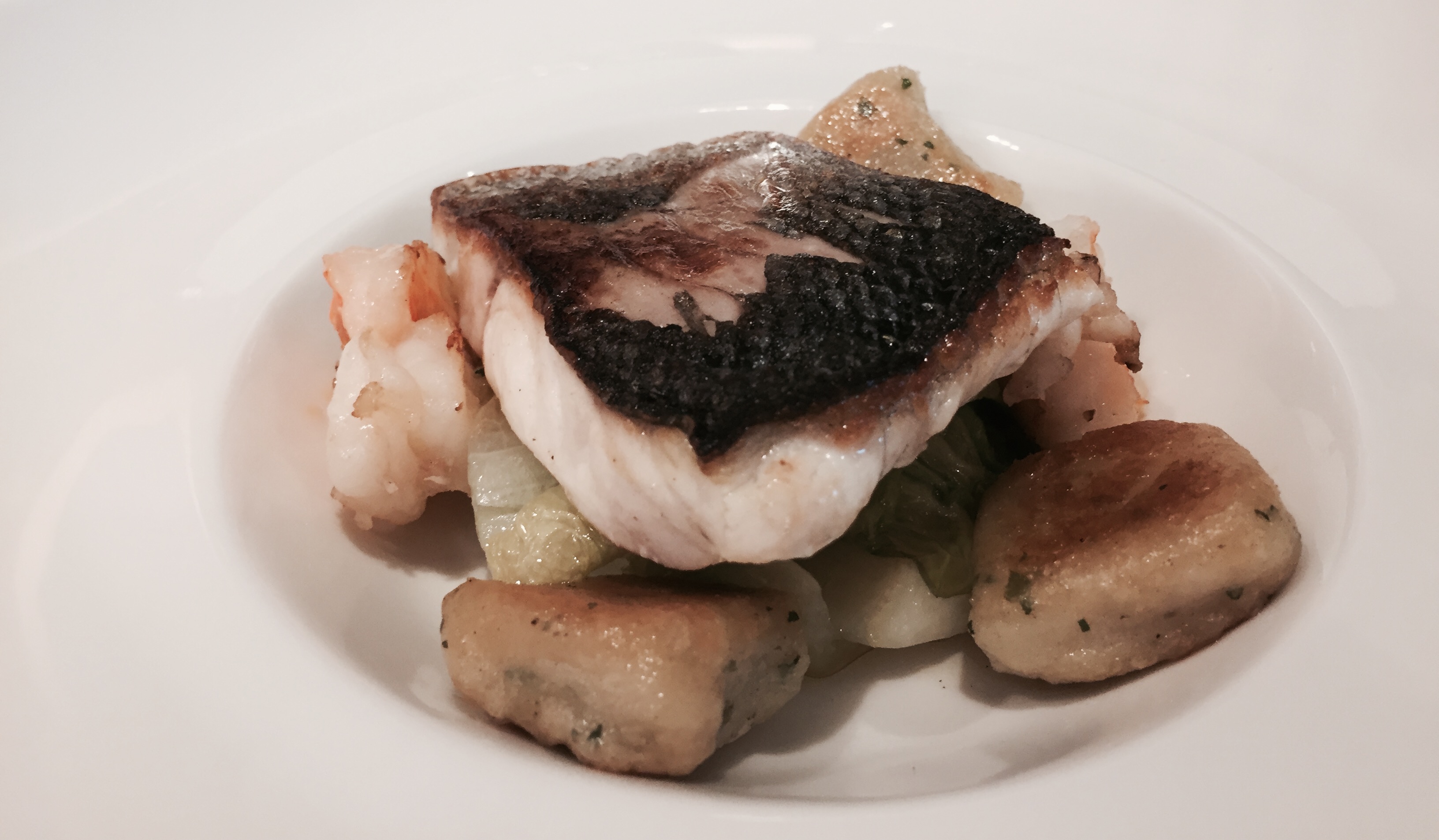 Unfortunately we were all too full to manage a pudding, but we did make the most of some divine fudge and truffles that accompanied our coffees.
The atmosphere in the Clocktower Restaurant at lunchtime is relaxed, civilised, but not stuffy. We had our three month old baby with us and when there was some 'standing up jiggling' going on to settle her, nobody really minded!
Even if you're not staying at Rudding Park, the hotel's restaurant really does make a nice location for a very tasty and relaxing lunch and is well worth a try if you're heading to Harrogate this autumn.