Caroline finds bags of style at Marrakech's Riad Assakina…
If you like your holidays exotic but hate the length of flight involved in getting anywhere out of the ordinary, then Morocco could be the answer to your prayers. Both BA and easyJet operate direct flights and can get you to Marrakech in just slightly over three and a half hours.
Four years ago we decided to take a three centre holiday in Morocco and used Audley Travel to organise it for us although we did book our own flights from Gatwick with easyJet. At the time there was no direct flight with BA and it was actually the very helpful Megan at Audley Travel who suggested we book the flights ourselves – a thumbs up to her for not having an eye to the commission she was presumably talking herself out of!
Our first stop in Morocco was Marrakech, where we had three nights in the wonderful Riad Assakina. The owners Michelle and Grant are from the UK but have become a font of knowledge on everything you need to know about Marrakech. Although we had arranged a guide to take us out and about on two of our days in the city, Michelle took us on an orientation walk from the Riad just so we had our bearings.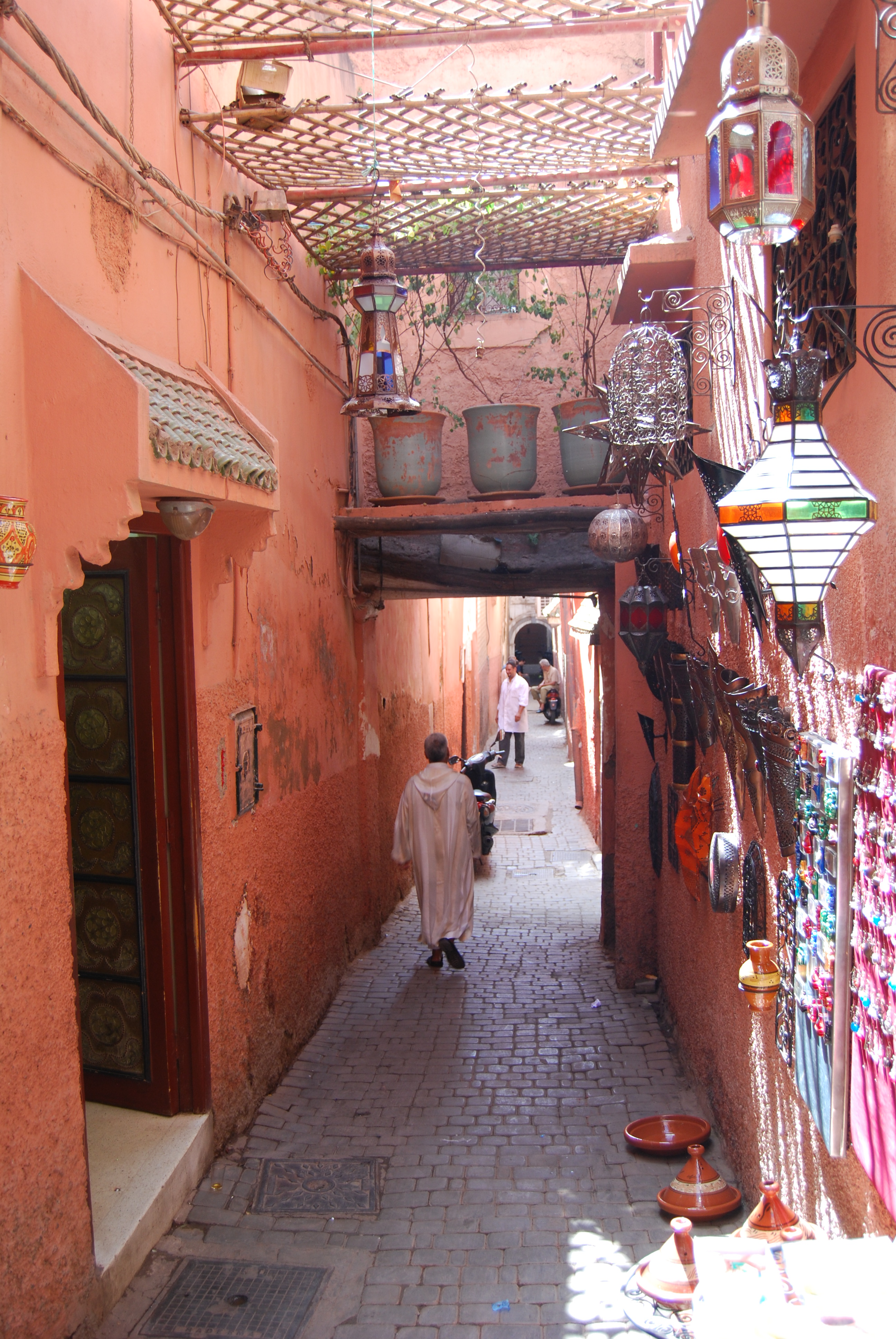 She also pointed out some good local restaurants nearby which was very helpful. I see from the website that it is now possible to eat at the Riad but this was not an option when we visited, although a lovely breakfast was always served in the courtyard as well as mint tea and home-made cakes in the afternoon.
Michelle's background as an interior designer certainly shines through in the Riad Assakina and of course the souks and shops of Marrakech must be an amazing inspiration to anyone with such a sense of style. If you're inspired to add a touch of the exotic to your own home Michelle sells various accessories, jewellery and kaftans and can also point you in the right direction if you want something that she doesn't sell.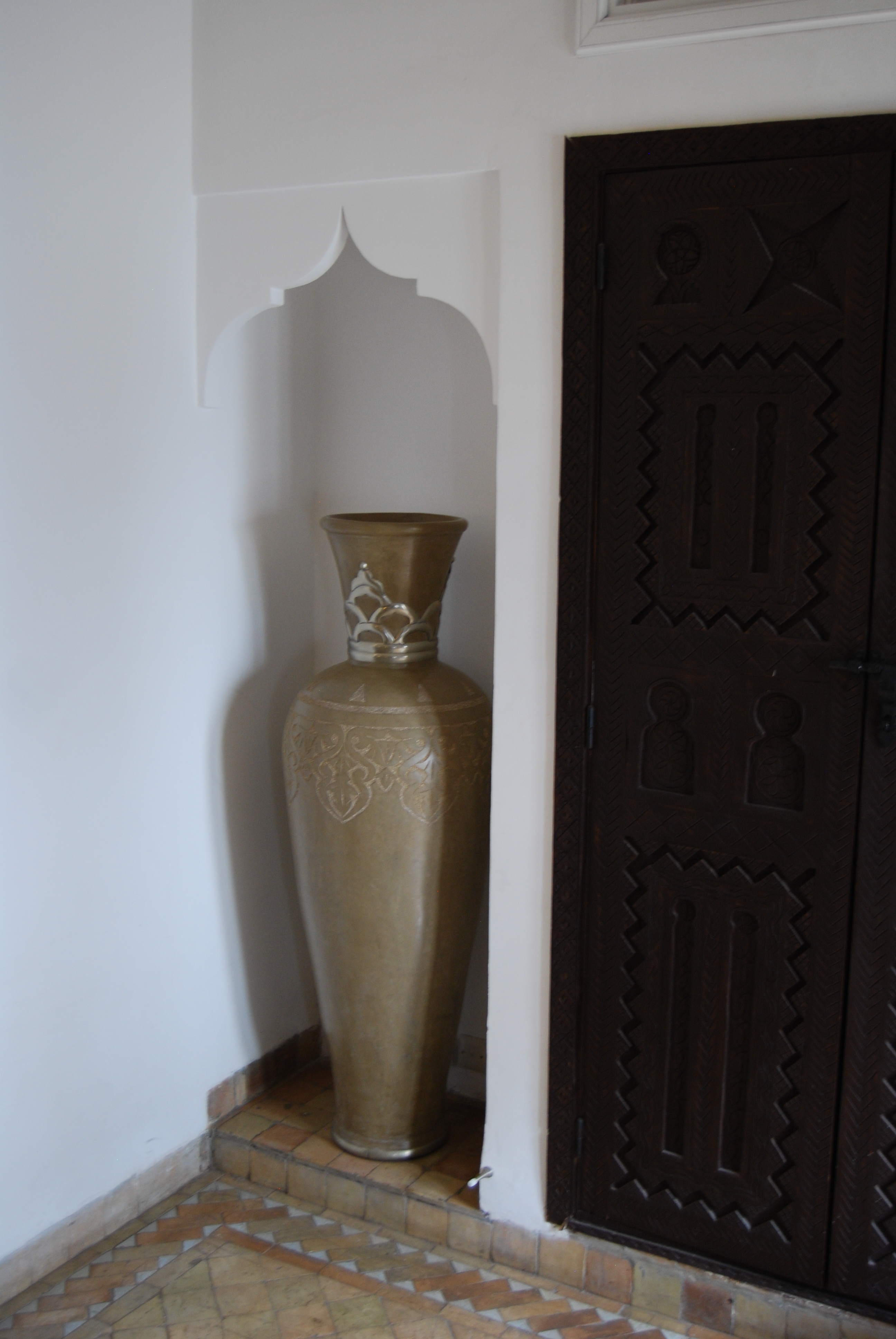 The Riad is an intimate set-up with only two rooms and four suites, all individual but all having first world luxuries such as air conditioning, free wi fi, satellite TV, room safe, Egyptian linen, hand embroidered fabrics and large comfy beds imported from the UK. Each is decorated with unique pieces of exotic art, the curtains are Moroccan silk and all in all you feel you are living in a palace.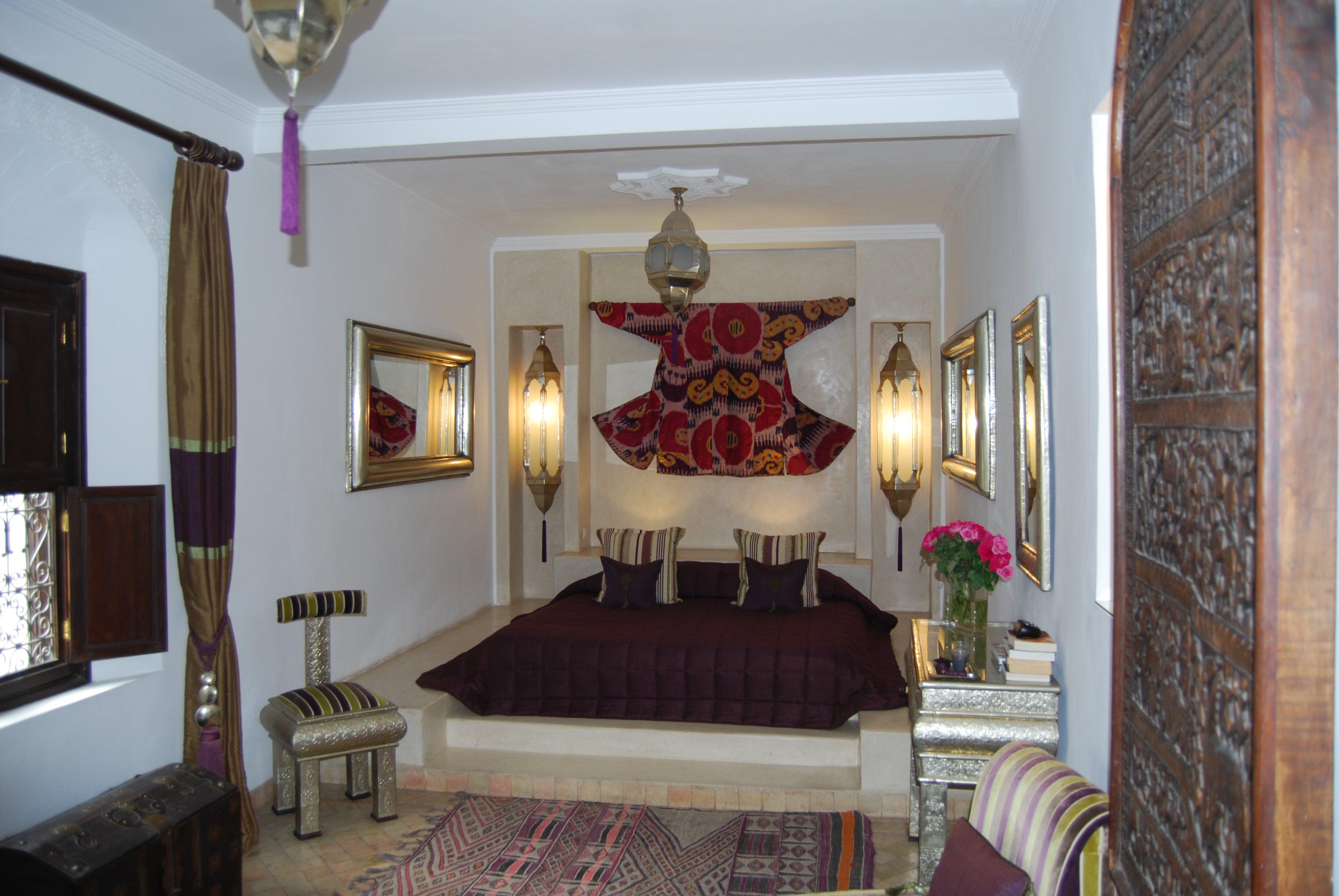 If the heat of Marrakech is too much for you (choose the time of year carefully) then the beautiful pool in the courtyard or the small plunge pool on the rooftop are ideal to cool off.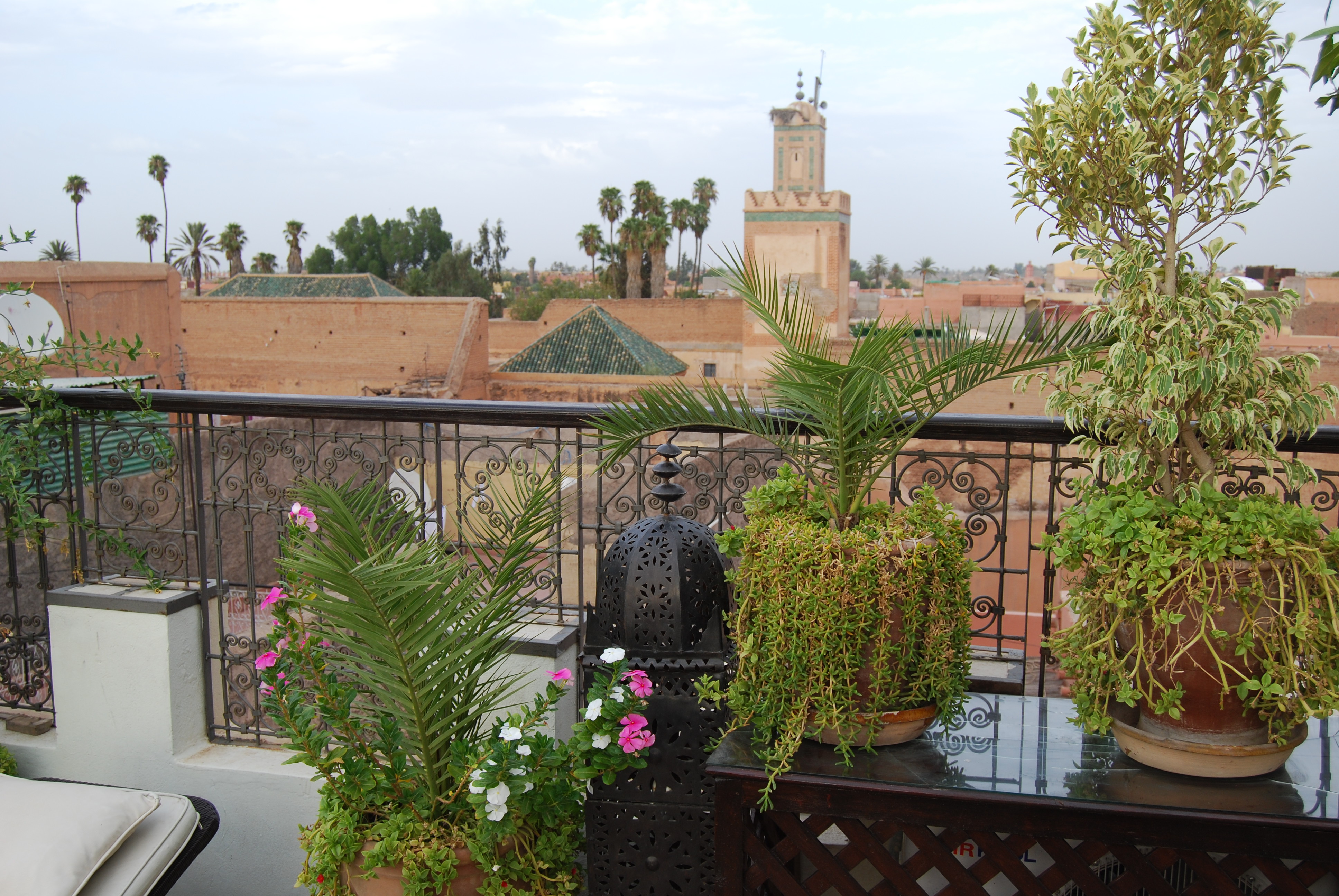 The Riad is located in the Jewish quarter and ideally situated for sight seeing. Marrakech is a dirty, noisy, hot place but the minute you step into Riad Assakina you feel you are in a different world: one that is very hard to leave but leave we did as we were headed next to Essaouira on the Atlantic Coast.