After deciding to start reviewing cookbooks, it seemed almost natural that the one to begin with would be this treasure by Daniel Galmiche.
I will attempt (where possible) to stick to four categories of judging when reviewing cookbooks so that clear and fair comparisons can be made. These categories are: cost of ingredients, ease of following, whether the dishes are achievable, and aesthetics of the book itself. The highest score in each category is five.
Of course any review is subjective and I welcome your feedback and experiences using cookbooks I review. I will hasten to point out that I like to blog about dishes I have made from cookbooks separately, so reviews will not focus on one dish but more on the whole cookbook's approach.
Let me begin!
Cost of ingredients
Daniel has struck a winner here by not going into the really complex and sometimes frustrating elements of the French classics. Instead, he focuses on the style of peasant cooking that has inspired the modern day brasseries. So, we find a focus not on fillet steak, for example, but rather on cheaper cuts. Similarly, some of the poultry dishes adopt the "whole bird" approach, so the dishes here aren't going to break your budget!
One of the best dishes in terms of value has to be the absolutely stunning ratatouille recipe, especially since I make the bouquet garni using home grown herbs from our herb garden.
Of course some of the fish and seafood dishes are a bit more expensive to make but there is no need to spend a fortune. Add into the mix the fact that the more expensive dishes like the monkfish dish taste utterly fantastic and you can forgive the cost of the produce involved!
Rating: 5/5
Ease of following
I have cooked a fair number of dishes from this cookbook and, even when looking at the complex ones such as the cheese souffle, I have not found the instructions lacking in any way. That said, I will not disagree with anyone who suggests that perhaps there could be a touch more guidance about what to use if some of the produce is unavailable.
The book offers suggested preparation times, cooking times, and every step is put together in a new paragraph that allows you to have a look over your shoulder while working on the next part of the recipe. All in all, Daniel holds your hand a little more than some chefs do, but he doesn't go into too much detail, nor does he patronise you by oversimplifying the explanations.
All in all, I have never caught myself using particularly unsavory language when making dishes from this cookbook and so for that reason I can't complain!
Rating: 4/5
Are dishes achievable?
This category is perhaps the one where the French Brasserie cookbook really shines through and breaks the mould. I know that many, many chefs have made some valiant efforts in making French food achievable for the home cooks but this cookbook excels in bringing the dishes to life for a modern family.
I have failed one dish in his book, a lemon tart pudding. The pudding failed because I overworked my pastry. Can I blame this on the cookbook? No. Every other dish I have tried has been one that I have felt anyone who has an interest in cooking, even people who are not even close to being self confessed foodies, can really achieve. My grandmother was so taken by a few of the dishes that she asked me to buy her the cookbook for Christmas despite the fact she typically shies away from French cooking due to some of the overcomplicated approaches that can be involved. Suffice to say, her feedback about the book has been as positive as mine and she agrees with me that the vast majority of dishes are ones that any home cook can pull off.
Rating: 5/5
Aesthetics
This cookbook isn't overly loaded with images, but the images which are there really pull you in and make you want to try the recipes. For some of the dishes which require quite precise techniques, an image is really helpful, like the fish dish where the fish is laid over a bed of sliced tomatoes with coriander on top. Having an image to work from really gives you a feel of what you're trying to achieve.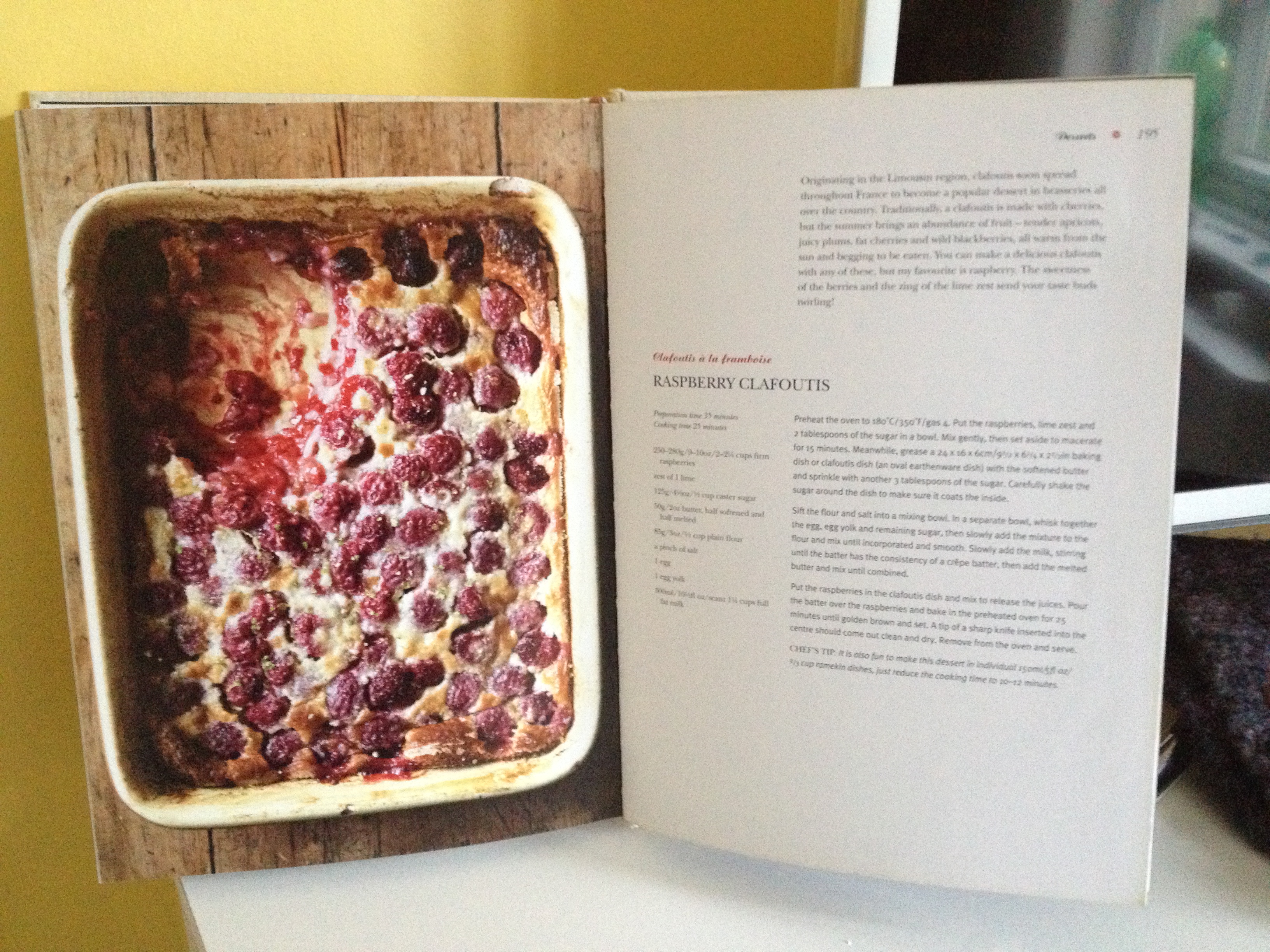 Having a hard cover means that the book is durable, whilst its simple cover hints at the peasant style of cooking within; there is no pretension here.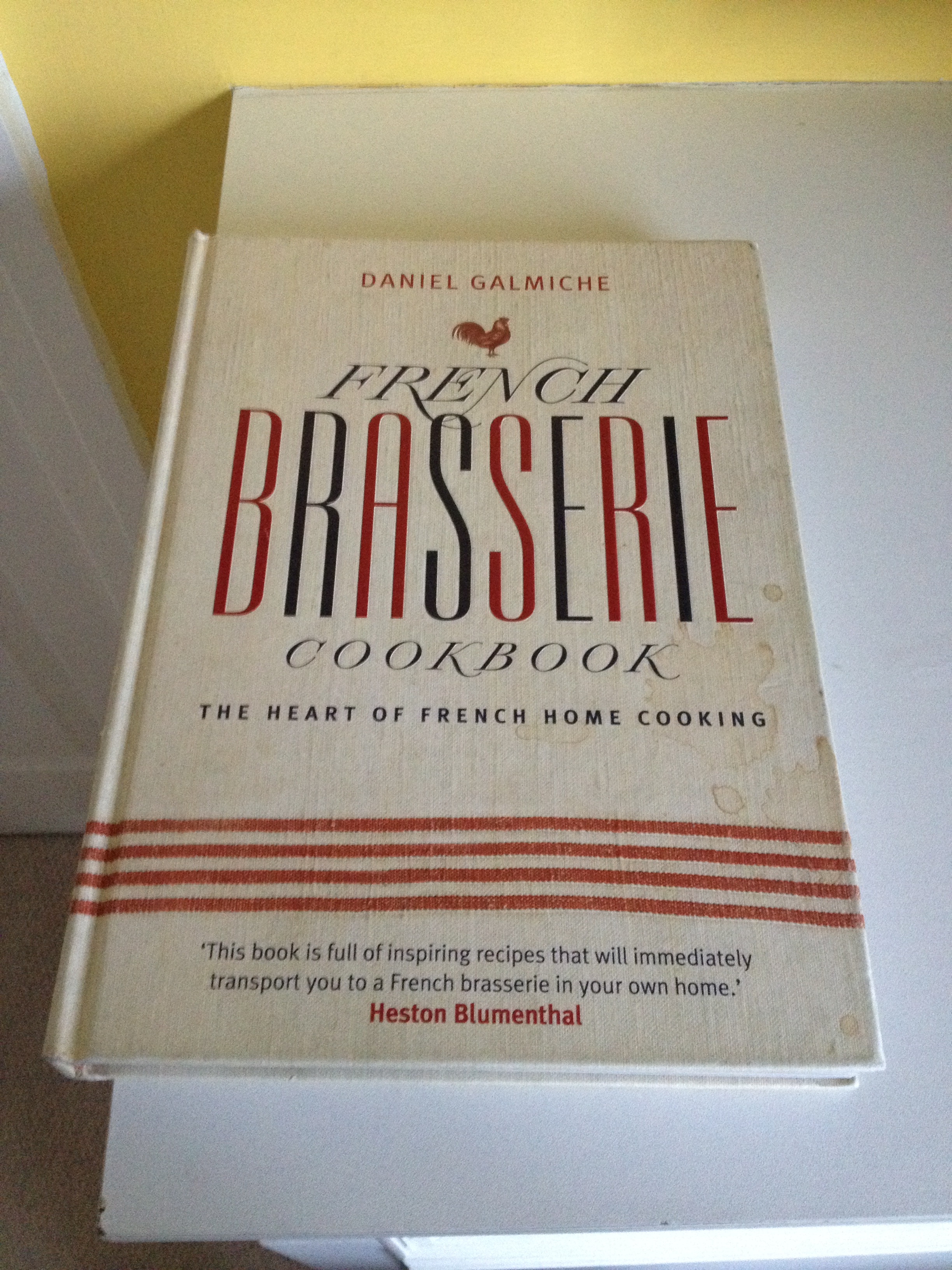 Rating: 4/5
With an overall score of 18/20, I think that this cookbook is going to take some beating when it comes to being my current favourite. The book even caters well for vegetarians, which you can't always say for French cookbooks!
All in all, if you are thinking of getting into cooking, you could do a lot worse than buying this book.