It's taken me a while to write this review of The Boar's Head in Ripley, mainly because it's such a special place to us that I've needed to find a way firstly to keep the word count under control (!) and secondly to find the right words to talk about this delightful old coaching inn in Ripley, North Yorkshire.
The reason why it's such a special place for us is because we got married just next door at Ripley Castle in 2012. The Boar's Head is part of the Ripley Castle estate, and the whole village of Ripley is just utterly beautiful. After our wedding at Ripley Castle, we stayed overnight at The Boar's Head and quickly fell in love with everything about the place.
We've been back since (staying overnight after a concert last summer at Ripley Castle) and hope to return many, many times in the future.
Here's what we love most about this hotel, surely one of North Yorkshire's finest:
The setting
The best thing about staying at The Boar's Head is that there's enough to do in Ripley within about a one minute walk from the front door of the hotel!
Ripley is a stunning little village in which to spend a relaxed weekend. Ripley Castle is just next door, and guests staying at The Boar's Head automatically get free entry to the grounds, including the deer park and gardens. In Ripley itself, there's a small art gallery, a lovely little ice cream store opposite the hotel, and an old-fashioned, charming general store that sells all sorts of goodies. There's also a great butcher where you can stock up on sausages to take home to the freezer!
If you can be bothered, you could head back up the road into Harrogate, or in the other direction to Ripon, but whenever we enter the village of Ripley, we just want to leave the car alone and stay put for as long as possible.
Once you've exhausted exploring Ripley, just sitting casually in the beer garden of The Boar's Head is a more than adequate way to spend a few hours!
The beer garden is beautiful, peaceful, and a little sun trap in the afternoon and early evening during the summer months.
For winter afternoons and evenings, the cosy bar offers a welcoming atmosphere in which to relax. I should also say at this point that I've eaten dinner in the bar before and the food, although not coming with the same fine reputation as the food in the main restaurant, is divine!
The rooms and hotel décor
The rooms are really nicely furnished and you'll have to look hard to find a comfier bed in a hotel. Some of the rooms have unique touches like old fireplaces, but comfort is never sacrificed for style and traditional touches.
It's the little things that make The Boar's Head stand out from other places we've stayed in; even the little boar-shaped chocolates on the pillow stick in your mind long after leaving. In fact, we still have these chocolates from our wedding night in our wedding memory box!
Even the bathrooms have interesting, quirky little features, as you can see from the photo below!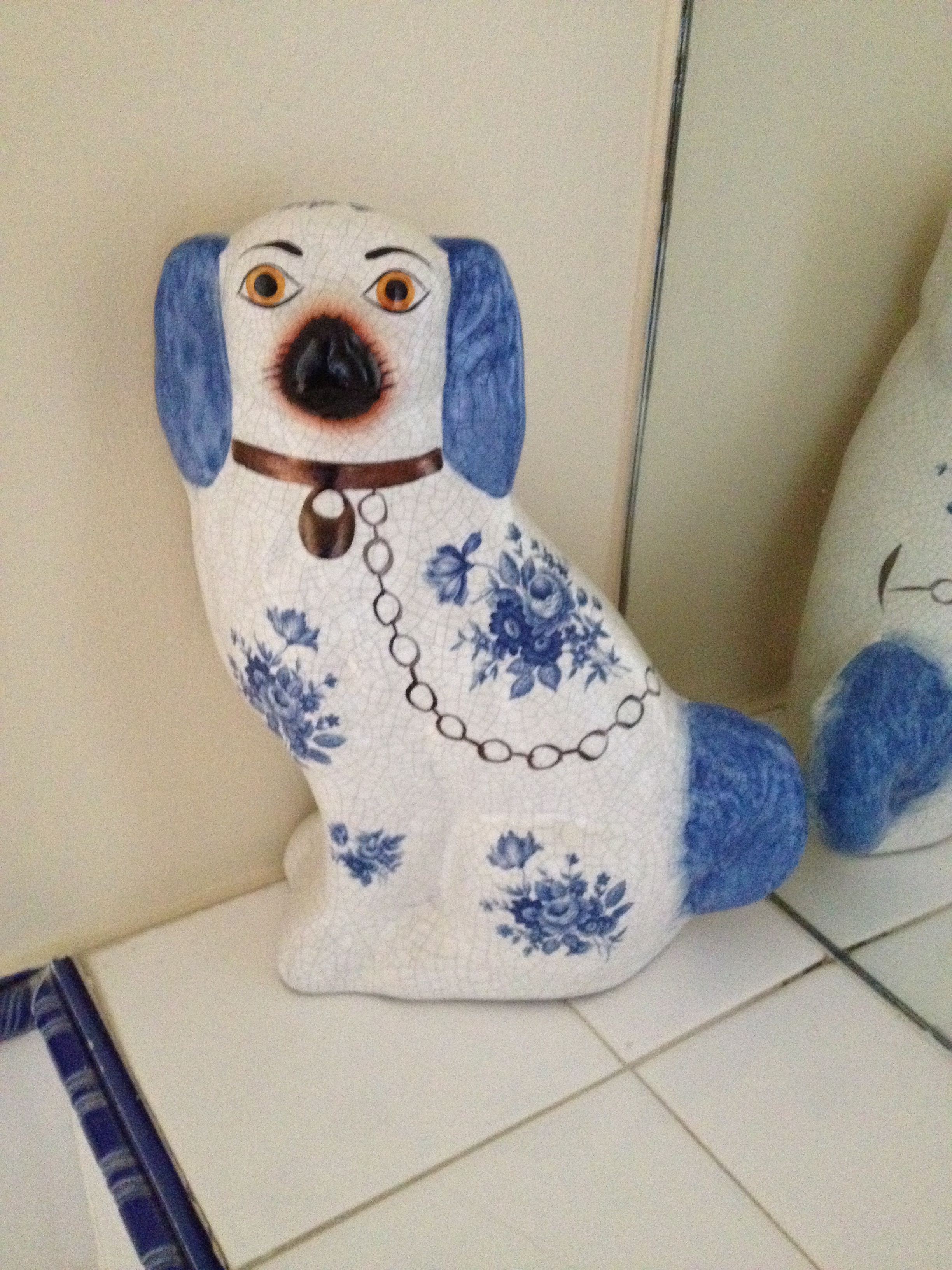 The hotel décor itself is dominated by a huge boar's head, which just adds to the sense of history the hotel offers.
The breakfast
The nightly rate includes breakfast, and what a breakfast it is! The breakfast room is lovely, light, and airy, and a wonderful place to spend a lazy hour in, especially on a laid-back Sunday morning.
There's a main buffet table in the middle of the room that has juices, cereals, and pastries on it, but you need to be careful not to overindulge in the croissants because there's also the option to order a hot breakfast.
We've tried the scrambled eggs with smoked salmon and the English breakfast and found both full of fresh, local ingredients, and the portions extremely generous! Put it this way: you won't need lunch. You will also be served toast to your table along with tea, coffee, or hot chocolate.
Breakfast has been a real highlight of our stay on both occasions at The Boar's Head.
Value
When you stay at The Boar's Head, you feel like you're staying at a top-notch, luxurious accommodation option, and so you might be pleasantly surprised at the nightly rates.
You're unlikely to pay much more than £100 per night to stay here, which is remarkable given the cost of staying at many North Yorkshire hotels.
You leave The Boar's Head feeling like you've got real value for money and just desperate to return. It's also worth keeping an eye out for any offers as these appear regularly on their website throughout the year.
Conclusion
If you're looking for somewhere to stay in North Yorkshire, look no further than The Boar's Head in Ripley. We may be a bit biased after our two stays there and our connection with Ripley Castle, but try it for yourself and you'll soon fall in love with the inn just as much as we have.