Five years ago, Leeds was a very different city. Those who wanted a posh cinema only had the chance to go to Vue, the idea of a Lego shop in Leeds didn't seem overly likely, and perhaps most importantly the world of street food hadn't witnessed the birth of one of the top places to showcase the very best street food in the UK.
The arrival of Trinity Leeds changed all of this (something we couldn't quite have imagined as we walked through the half-built centre to visit Wagamama, which was hosting a test event and required all those visiting to wear hard hats!
To mark the five year anniversary on Wednesday 21st March, the good folk of Trinity Leeds are letting us have our cake and eat it. The huge cake pictured below will be carved up into 2,000 (yes, two thousand) slices and given (along with a £5 gift card) to those who are lucky enough to turn up from 12 o'clock.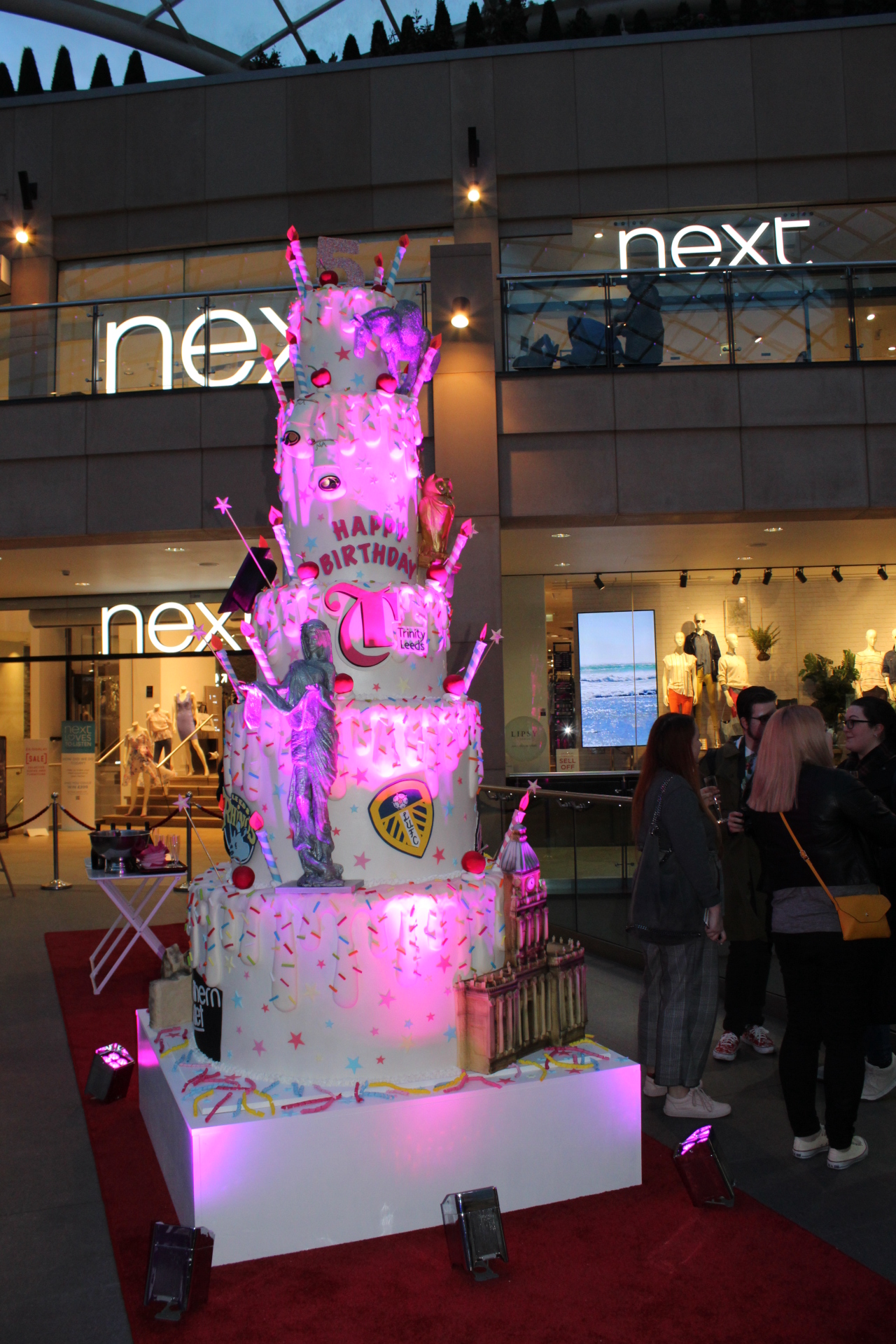 With Trinity Leeds having brought such a great range of shops, restaurants, and most importantly incredible street food to Leeds, we were delighted to be able to get up close and take a sneaky look at the cake in all its glory and snaffle a slice whilst toasting a glass to Trinity Leeds. We look forward to attending the 10 year celebration in 2023!