We've been trying out a new frying pan in our house, and it's made our breakfasts, lunches, and dinners much easier. Here's how!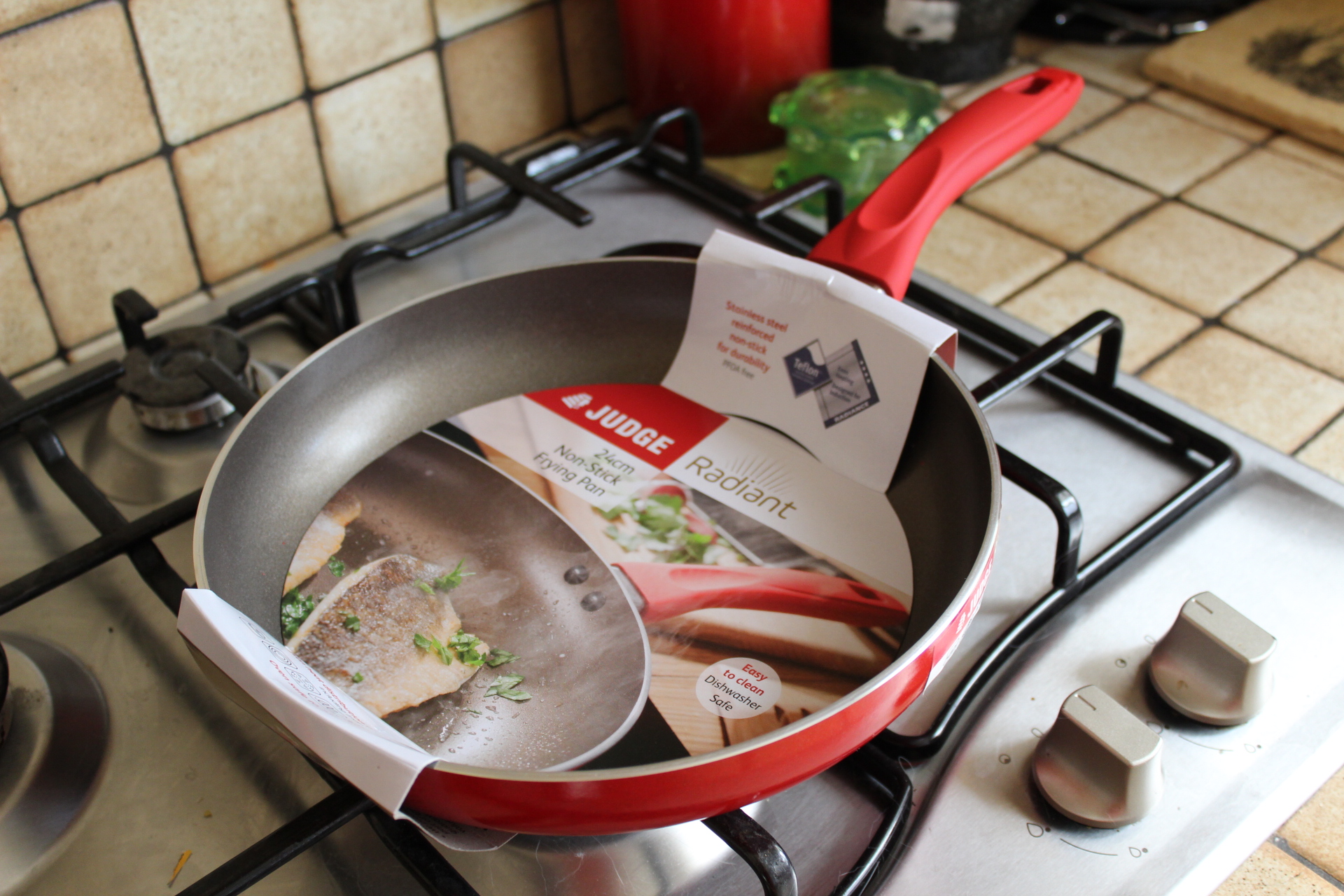 The New Judge Radiant benefits from Teflon's very latest Radiance non-stick surface, which is PFOA free. The three layer non-stick accelerates heat transfer through the non-stick layer, creating a very even heat throughout the pan, which means that when we used it to make pancakes for breakfast, they browned really evenly.
Judge Cookware has selected the perfect thickness of aluminium to provide a speedy heat transfer, making it ideal for fast efficient cooking. This speed was evident for us when cooking mackerel to add to some tomato pasta. The fish cooked at no time at all and absolutely nothing stuck to the pan, something which is often a problem with our other frying pans.
The pan's aluminium is sealed with heat-proof metallic red paint, which looks amazing in our kitchen.
If you're after a reliable frying pan which uses technology to ensure a fast, efficient cooking process, check out the Judge Radiant range! To find your local stockist you can visit judgecookware.co.uk.