Living in Leeds, it's easy to be snobby about chain restaurants. We are so very spoiled by the food and drink scene in Leeds that it's easy to write off what chain restaurants have to offer. Don't get us wrong, we're all for supporting independent ventures, but sometimes, there is something to say for heading down the chain route. Chains have benefits after all; they can be more family-friendly than some independents, and they also offer accessible routes into more unusual cuisines that you may not otherwise encounter.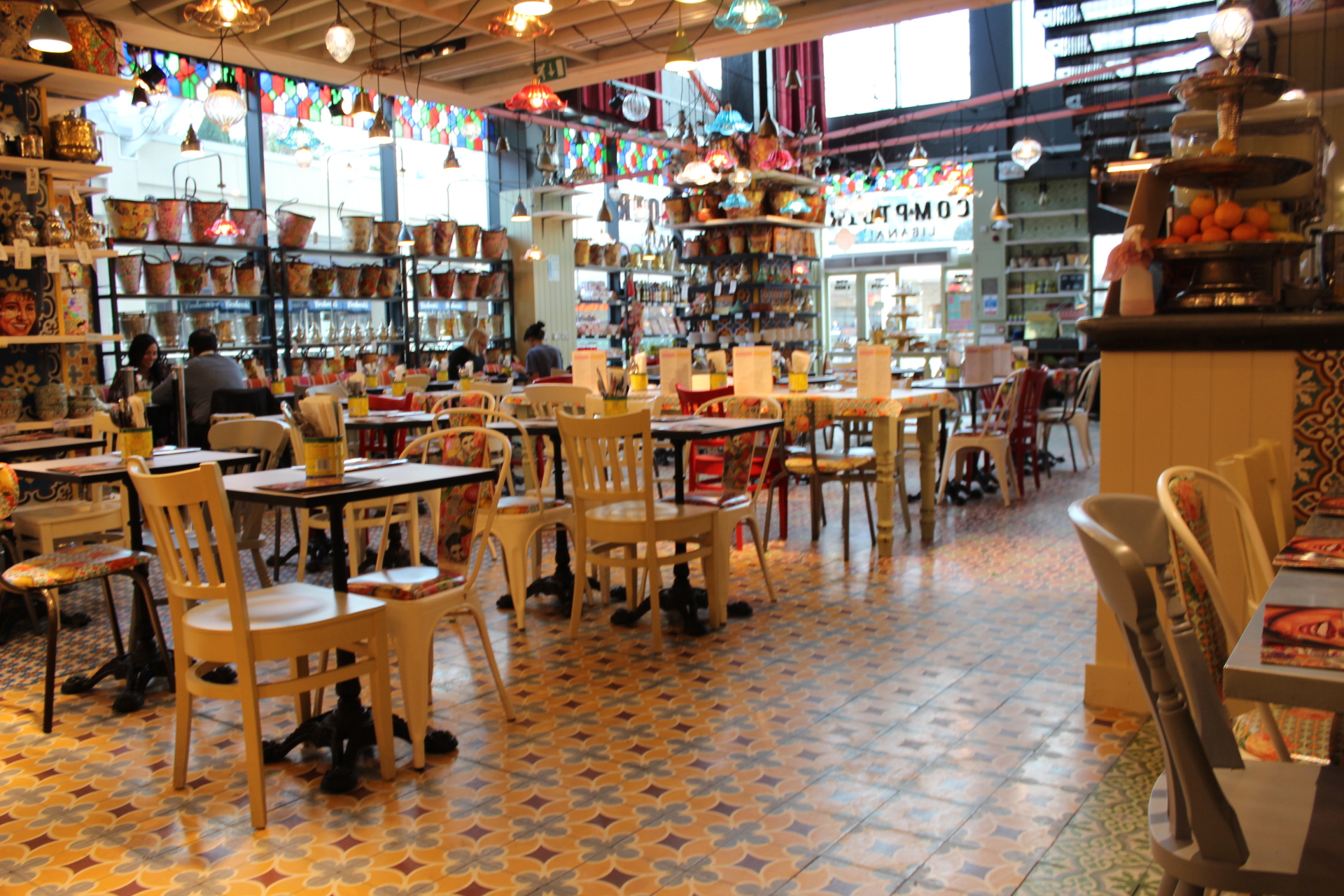 On this point, Comptoir Libanais, a Lebanese canteen that has recently opened up inside the Everyman premises in Trinity, ticks the box firmly. Lebanese is probably an under-represented cuisine in Leeds, so it's great to have a chain restaurant in the city that exposes more and more people to this cuisine's beautiful dishes.
We popped down with our little girl to see what all the fuss is about. The restaurant was fairly quiet when we arrived at 6.15pm, but by the time we left at around 7.45pm, was pretty buzzing.
In order to get a real taste of what Comptoir Libanais is all about, we decided to share a Mezze Platter. A stunning selection of intensely flavoured baba ghanuj, hommos (why is it so hard to settle on a consistent spelling of this word!), falafel that manages to avoid the "dry" taste that some falafel suffers from, tabbouleh, perfectly grilled halloumi, and, our favourite part, green, vibrant freekeh salad, this platter was a serious treat for us. This platter would make a fantastic shared lunch if you want something a little different to a Pret sandwich for lunch in Leeds!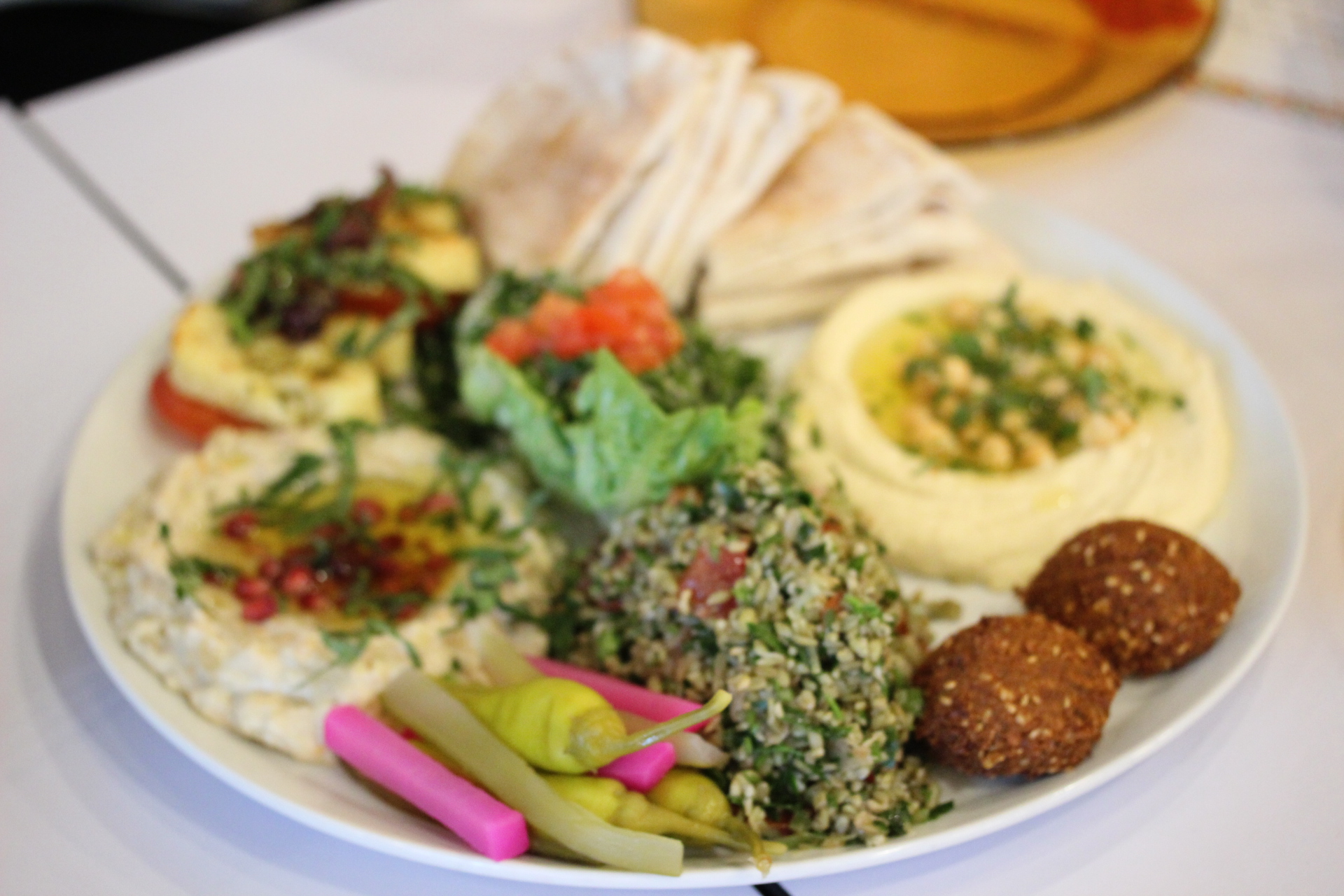 As for the mains, the menu is split between dishes that you may recognise from other Middle Eastern cuisines – especially if you've ever been to Morocco – and slightly more authentic dishes. We sampled a little of both approaches, with a chicken and green olive tagine, and a Fattet lamb kofta.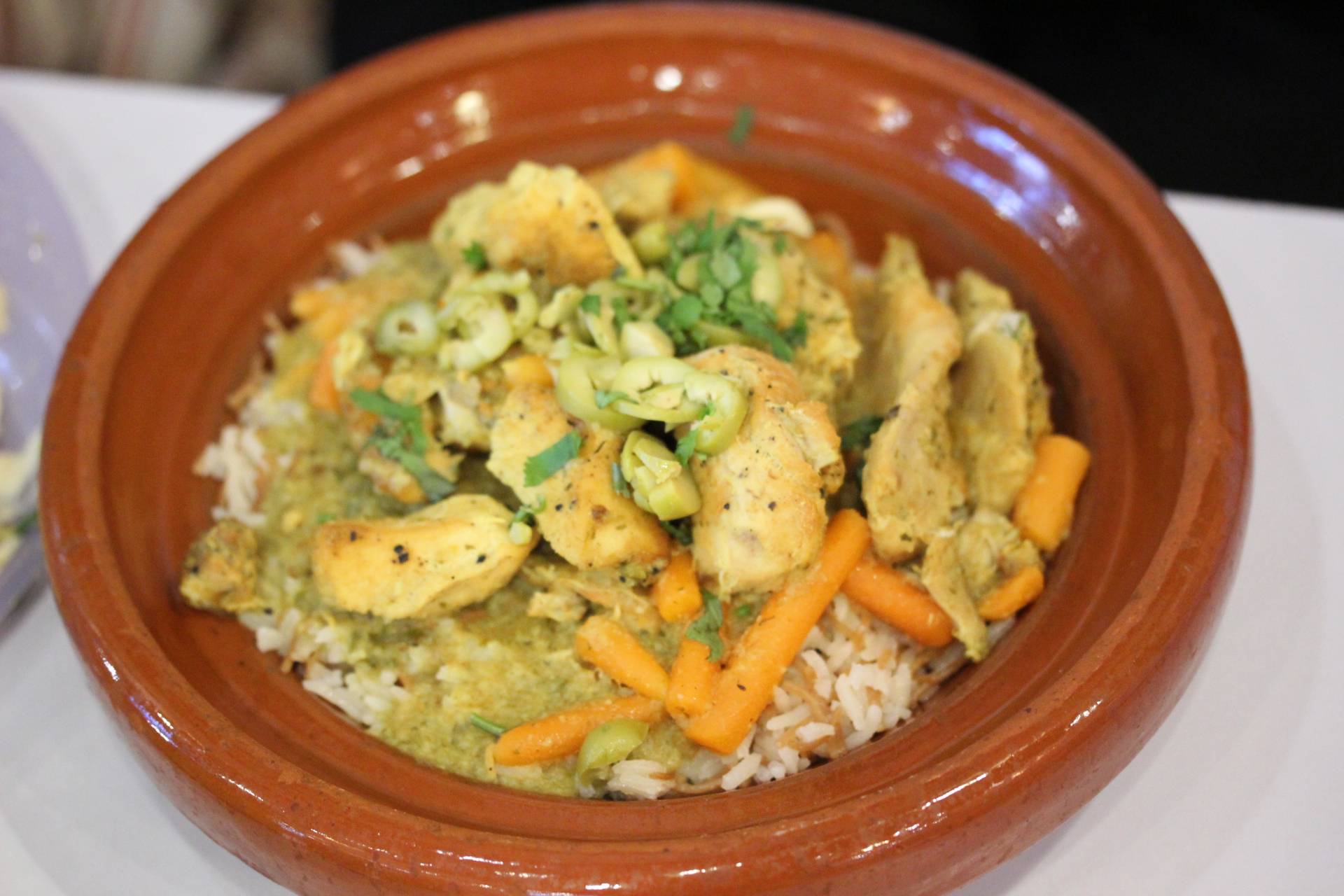 It was the latter that surprised and delighted us in equal measure. Grilled lamb kofta was topped with warm tahina, chickpeas, yoghurt, and all covered in pita and crispy onions.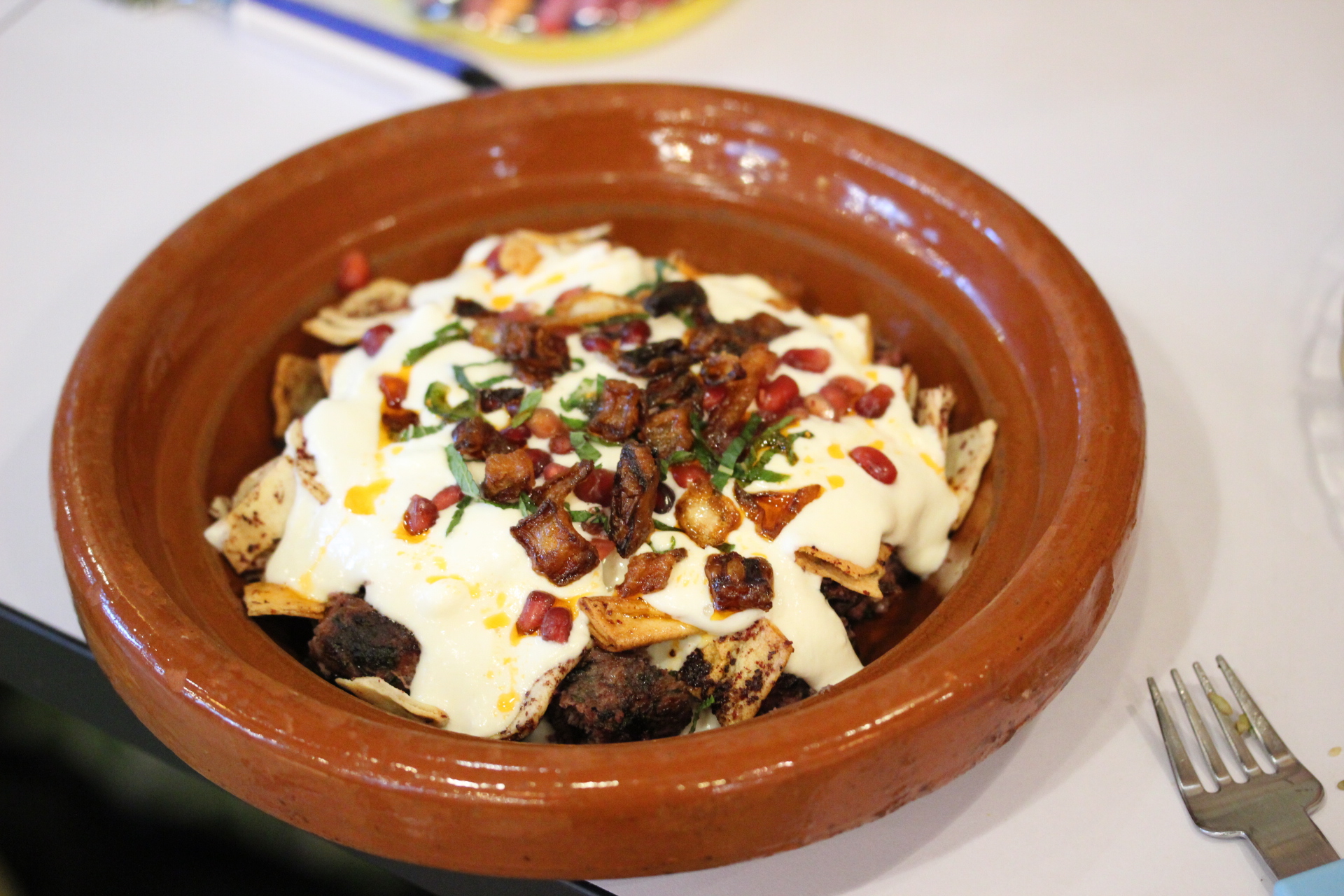 It was a beautiful dish that looked as good as it tasted. This is one of those dishes where you scoop a load up on your fork and whack it in your mouth, and you're not quite sure what the flavour is, or what ingredient you're tasting, but you know it tastes different to anything you've eaten recently, and that's a good thing!
As for puddings, make sure you leave space when you visit. The chocolate brownie is brought to life by the addition of tahina, and served with vanilla ice cream, but the baklawa is where it's at for a true taste of Lebanese cuisine. You can choose a selection of six pieces, and served really beautifully. The sweetness and moistness of the baklawa rounds off the meal perfectly, although you may feel like you need a lie down afterwards!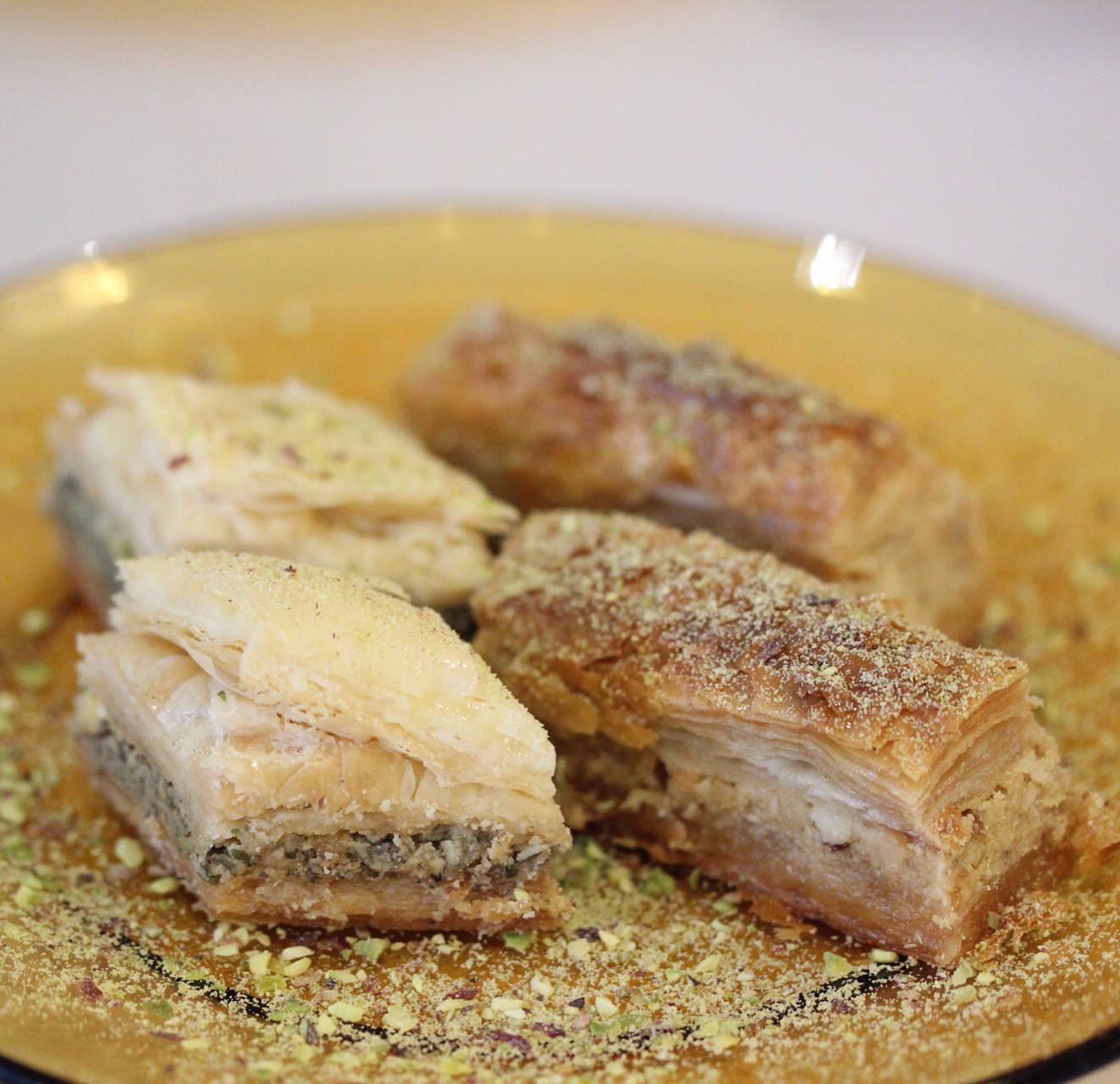 Comptoir Libanais is family-friendly, accessible for those who don't feel overly comfortable with this sort of food, but also interesting for those who like a glimpse of more authentic dishes. The price is also reasonable and the staff super friendly. We would definitely recommend, especially if you find yourself in Trinity and wanting a change from the more casual approach of Trinity Kitchen.