For anyone who hasn't been to Tokyo before, when it comes to working out which airport to fly to and from, we would strongly recommend using the increasingly popular Haneda airport. Haneda is not as well known as Narita airport in Tokyo but more and more international travellers are using it as their way into the city.
You can get an affordably priced taxi between the airport and the centre of Tokyo, and there's also the option of connecting domestically at Haneda, with both JAL and ANA using this as one of their domestic hubs.
Within Haneda airport's international terminal lies the Royal Park Haneda Hotel. This hotel is directly connected to the terminal and offers the perfect location for anyone wanting some shut-eye after a very long flight (you can pick a 'refresh' room that allows you to shower and relax for a while) or, as was the case with us, anyone taking an early morning flight the next day.
We stayed in a standard double room and this was entirely sufficient for what we needed. The bed was comfortable, there was free wi-fi, a bath and shower, and peace and quiet despite the proximity to the planes taking off and landing.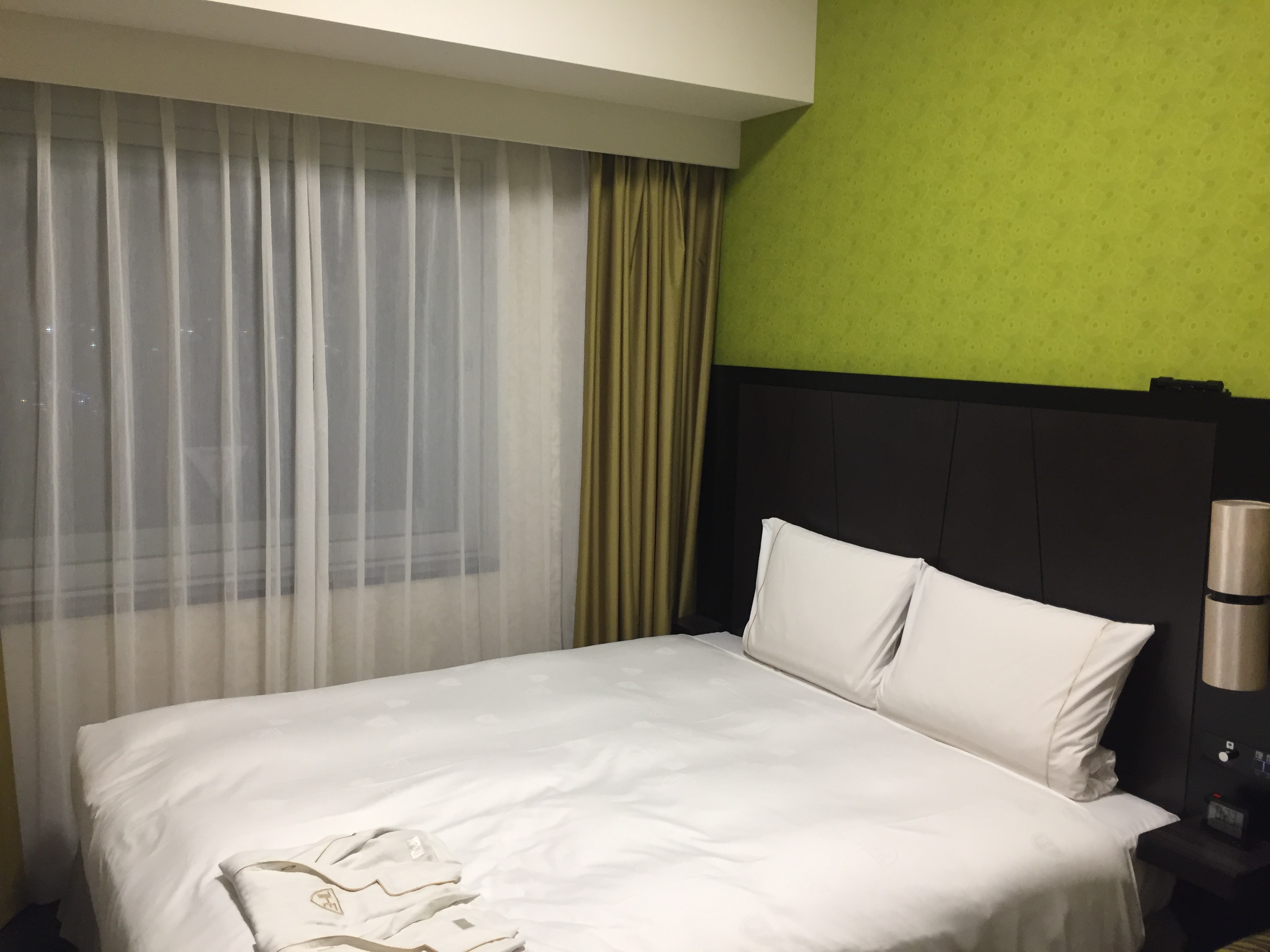 The rooms are not enormous in size, but they are certainly big enough to feel comfortable in, especially since all you're going to be doing here is sleeping! We could easily fit our little girl's travel cot by our bed, with plenty of room to walk around her without waking her up.
The Tailwind restaurant at the Royal Park Haneda serves breakfast from 6am, as well as lunch and dinner later in the day, and there's the option to have room service, so you don't even need to venture into the restaurants in the main terminal.
All in all, the hotel's location and level of comfort make it an excellent option if you find yourself in need of an airport hotel in Tokyo. Bear in mind that due to the relative lack of competition, room rates are not the cheapest, so make sure you budget for this if you are planning on staying during your trip to Japan.