Saigon was the last stop on our travels in Vietnam and the small hotel, Villa Song, on the banks of the Saigon river was the ideal location for us to go out on a high. Its location, a forty minute drive from the chaotic city centre or 15 minutes on the complimentary hotel speedboat shuttle, meant that we were close enough to take in the many sights of Saigon but far enough out to enjoy a piece of tranquility by the pool or a meal in the garden at the water's edge (insect repellant thoughtfully provided on each table to keep unwelcome visitors away!)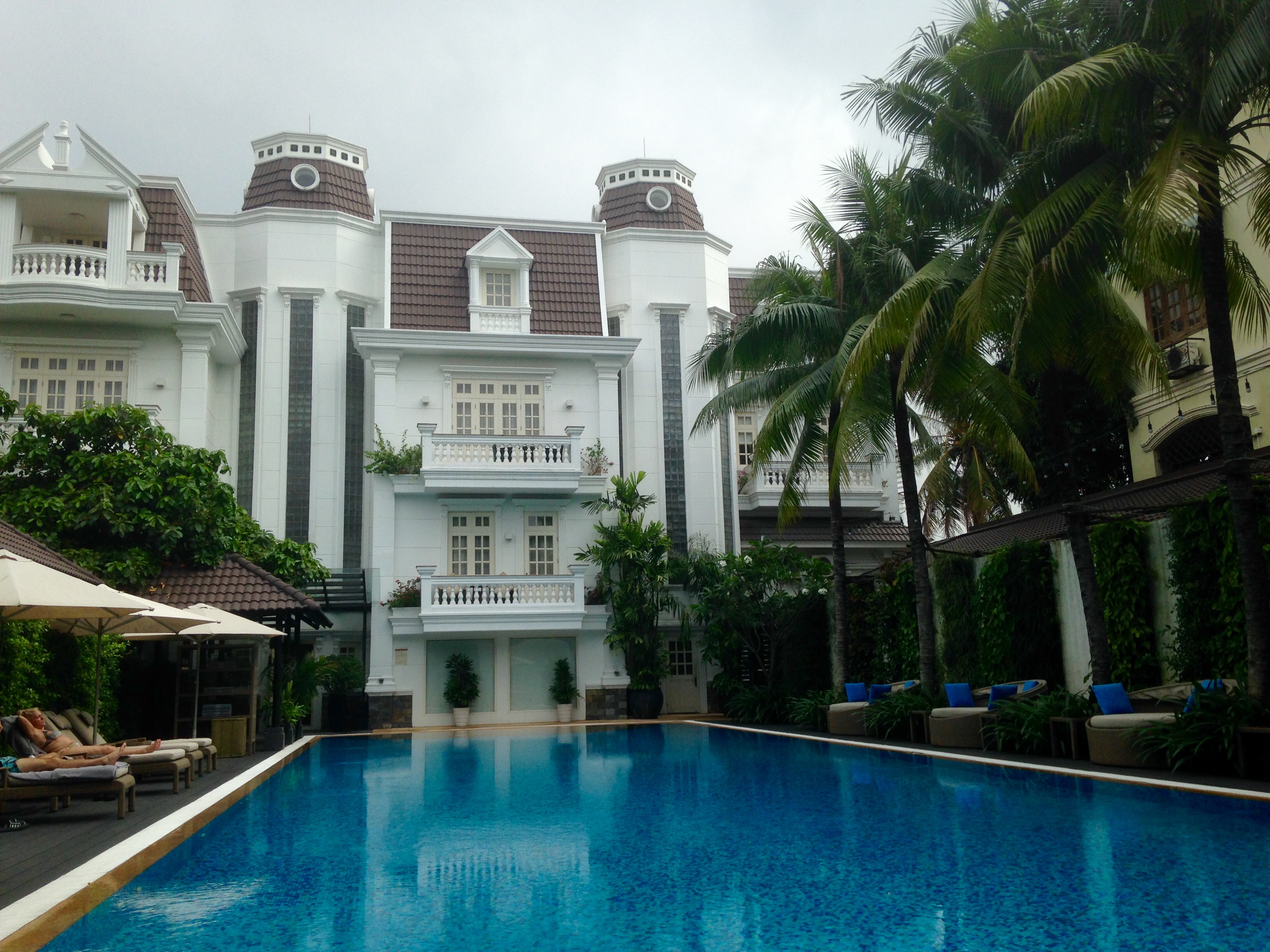 We had read that the age and original layout of the villa meant that the rooms could be on the small side. This certainly wasn't the case with ours. It was in fact huge, with plenty of room for the biggest bed we'd ever seen (we reckoned it was 8 or 9 feet wide) and a generously proportioned seating area.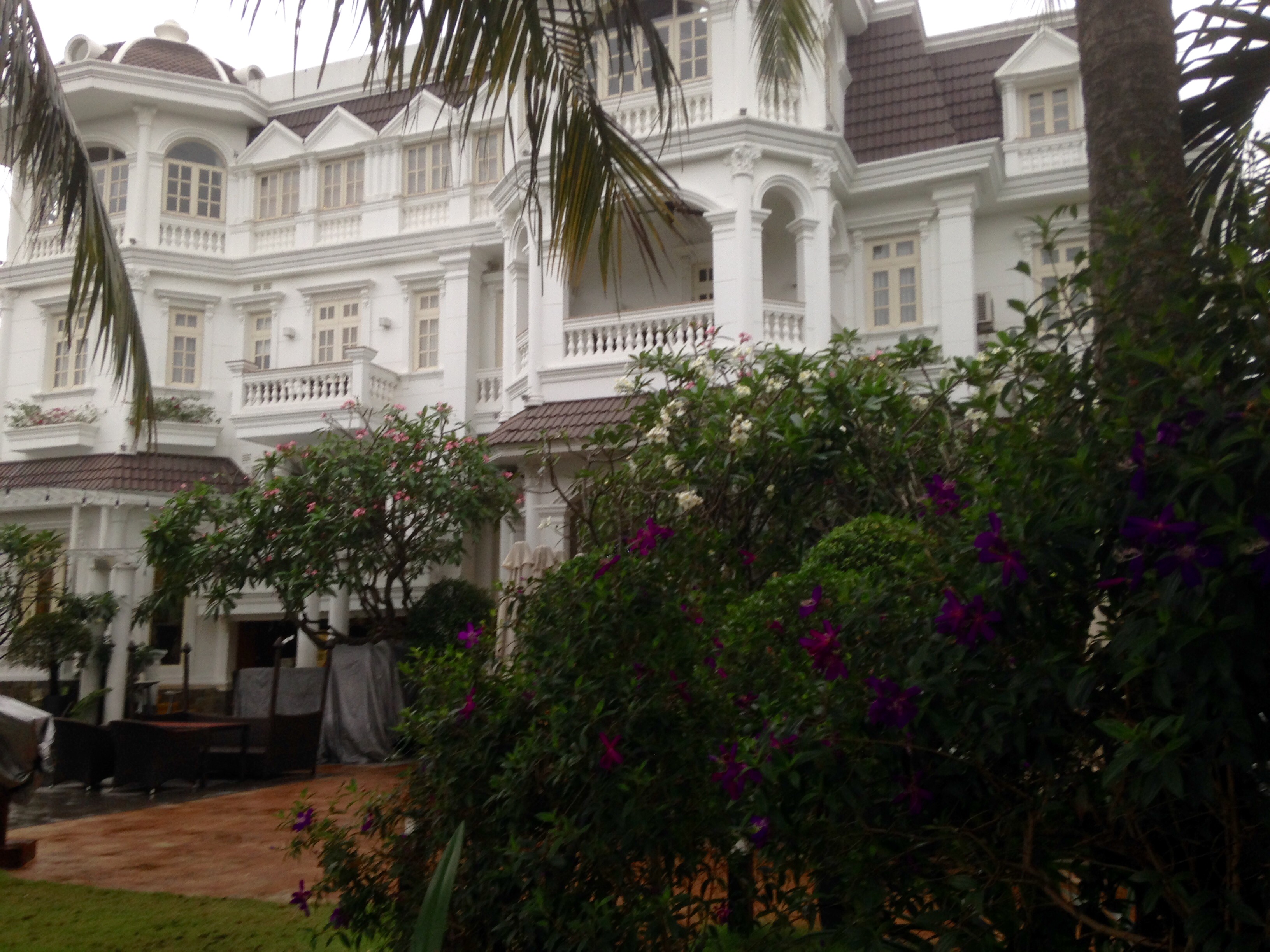 The mini bar (water, soft drinks and beer) was complimentary which we thought was a rather nice touch, as was the fact that breakfast could be taken at any time of day. It was an a la carte affair rather than the sumptuous buffets that we'd had elsewhere in Vietnam, but very nice nevertheless.
We were told on arrival that we could have a late check-out up to 5pm, should we be on the evening flight from Saigon to Heathrow, which was greatly appreciated, even though we didn't need it. It's these small touches that set one hotel apart from another and no doubt contributed to the Villa Song doing so well in the recent Conde Nast awards.