Hue in Central Vietnam, with its splendid mausoleums, pagodas, and imposing moated citadel, is a must-see for any visitor to Vietnam.
The fact that during our recent stay in Hue the Asian monsoon meant that we had rain, rain and more rain and yet we loved it, is testament not only to the city itself but also to the amazing luxury riverside boutique hotel, La Residence.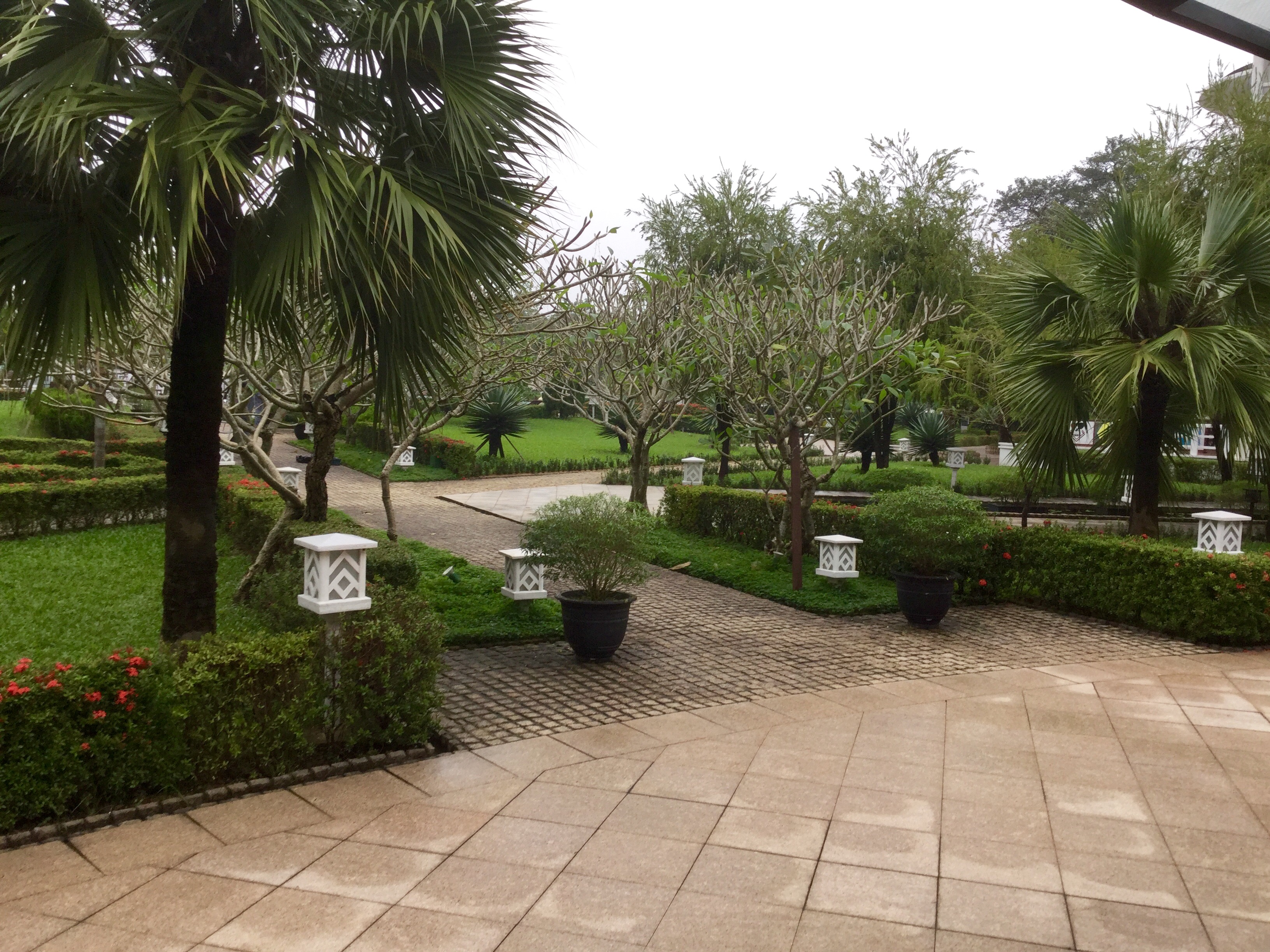 The hotel was originally home to the French Colonial Governor and was restored in 2005 to its full glory of 1920s Art Deco. There are 122 rooms and we were lucky enough to have one overlooking the Perfume River with a comfortable sitting area and a large balcony which would have been lovely in better weather, as would the attractive gardens and large saltwater swimming pool!
The elegant hotel restaurant, "Le Parfum", served creative Vietnamese and European fare. The king prawns with tamarind sauce were a particular highlight although the duck breast with honey and ginger glaze and the lemongrass marinated chicken with grilled, smoked aubergine also deserve a special mention. The restaurant also served lunch, whether you wanted a full three courses or, as we did (after overindulging at the magnificent breakfast), just to share some spring rolls. Regardless of what you ordered, the food was always beautifully presented, each course a work of art.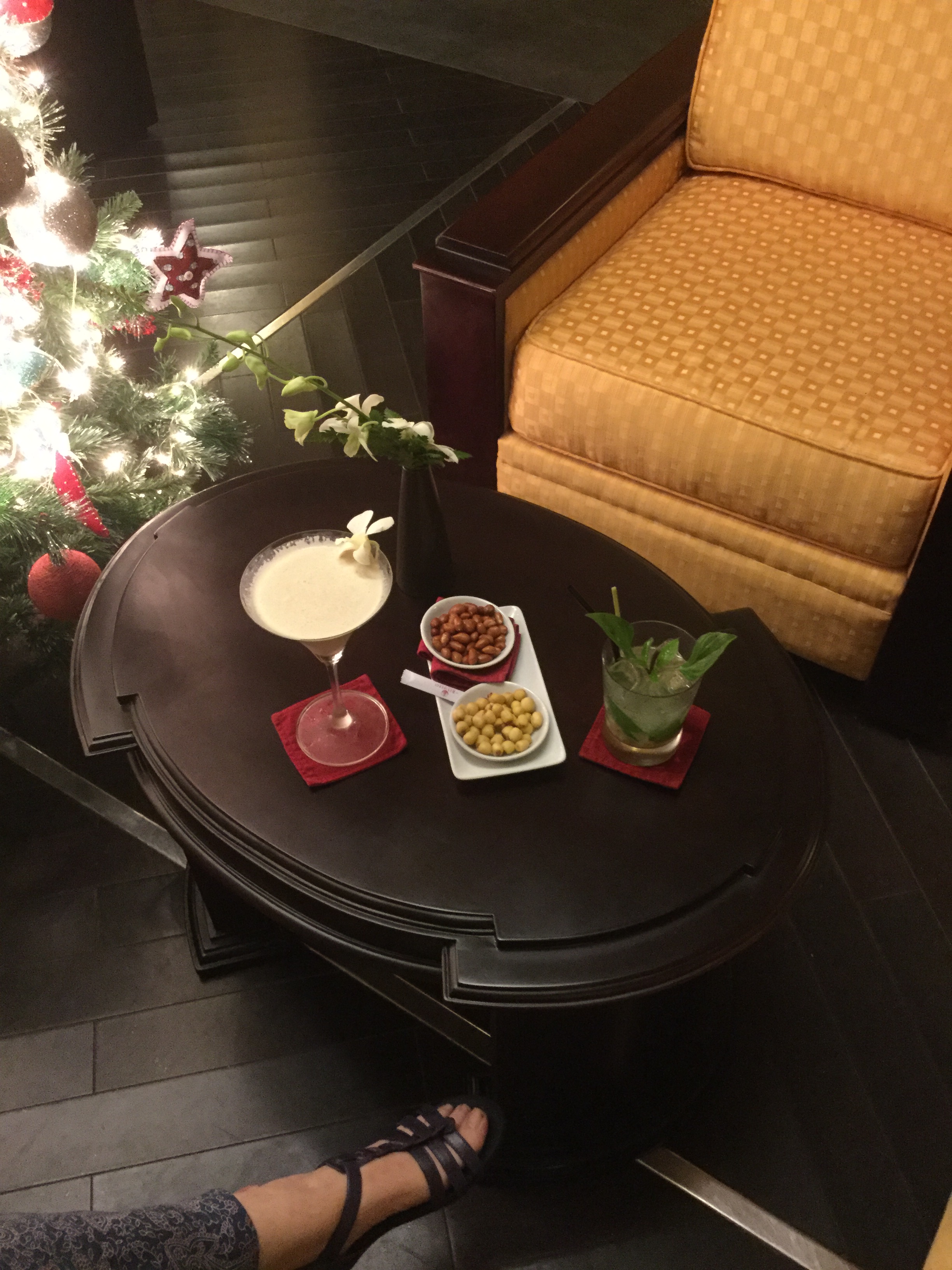 The good news was that we didn't have to take out a mortgage to buy a glass of wine, as we did at the Metropole in Hanoi! Happy Hour in the elegant bar (with a pianist playing several nights a week) was also popular with guests sampling the signature cocktails. My particular favourite was a concoction of Baileys, rice wine, kahlua and vanilla ice cream, although for those who prefer the more traditional cocktails, the usual mojitos and pina coladas were also on offer.
If you are looking for somewhere special from which to enjoy all that historic Hue has to offer, the stylish La Residence definitely fits the bill.