It's the start of November, the nights are really starting to draw in, the thermal socks have been brought out the cupboard again, and our three cats have taken up residence by the radiator, a pattern which will last at least for the next four months.
Against this backdrop, it hardly seems believable that just a month ago, we were basking in glorious sunshine in Guernsey, enjoying a long weekend in this little known gem of an island that is right smack-bang on our doorstep.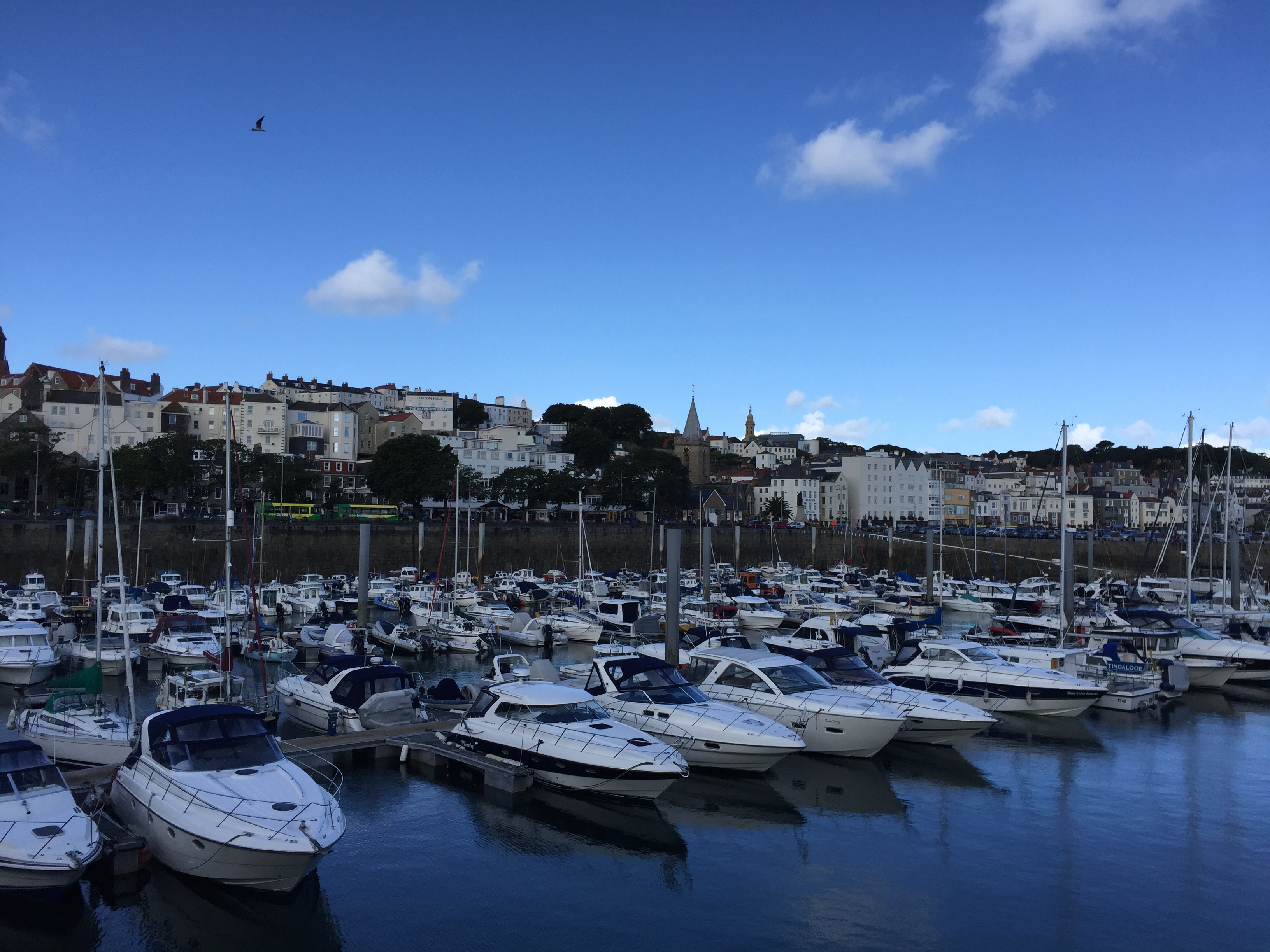 Guernsey isn't big. In fact, it's only 25 square miles in area, but what it lacks in size it makes up for in beauty; the beaches pack a punch, as do the sunsets. As it happened, we ended up staying in one of the most beautiful parts of the island, St Pierre du Bois, in a gorgeous, spacious self-catering apartment that gave us the freedom we needed to make the most of our stay with our little girl.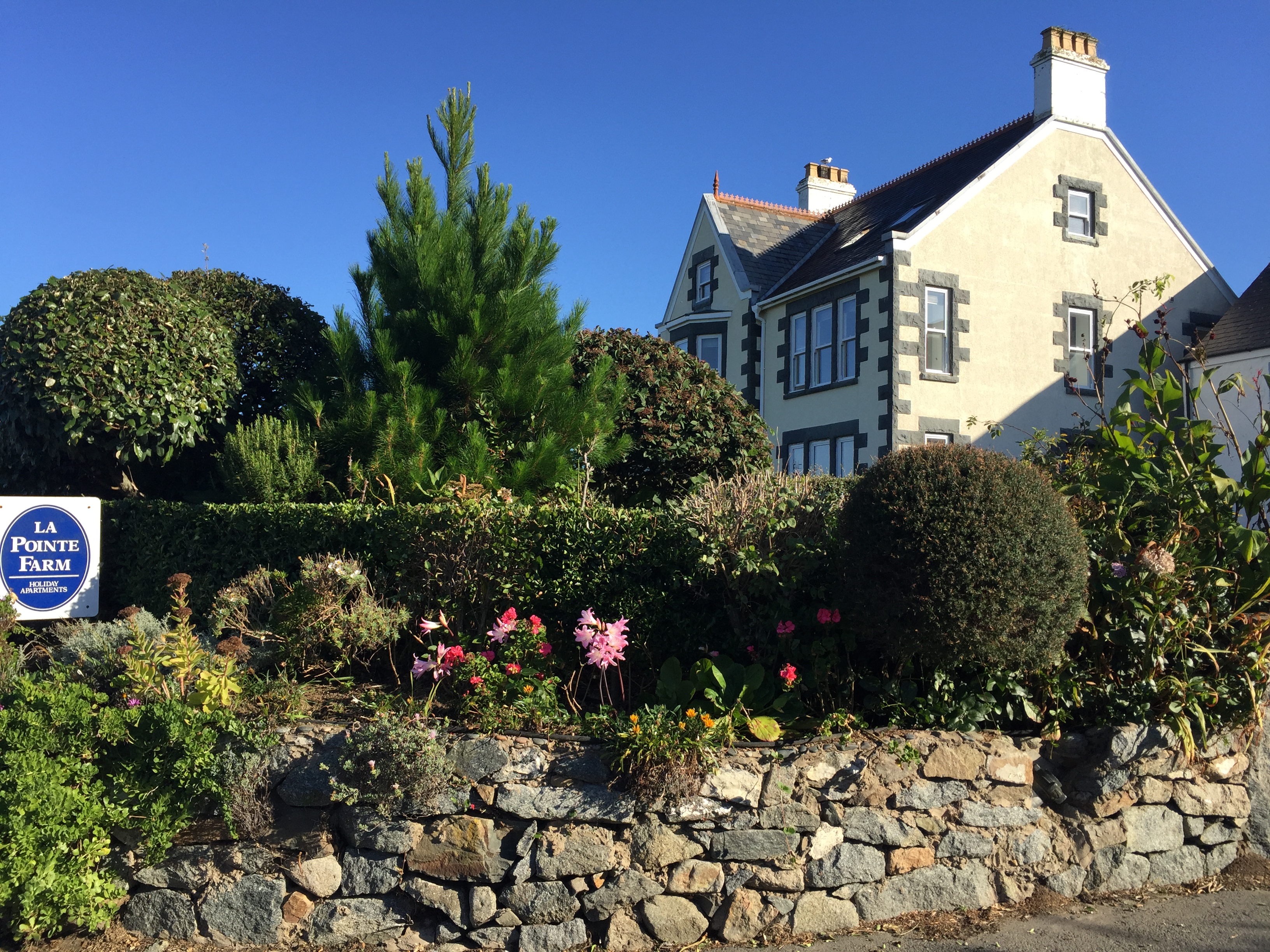 Our home for the weekend was La Pointe Farm, which boasted sea views to the front and had one of the nicest gardens that I think I've ever seen.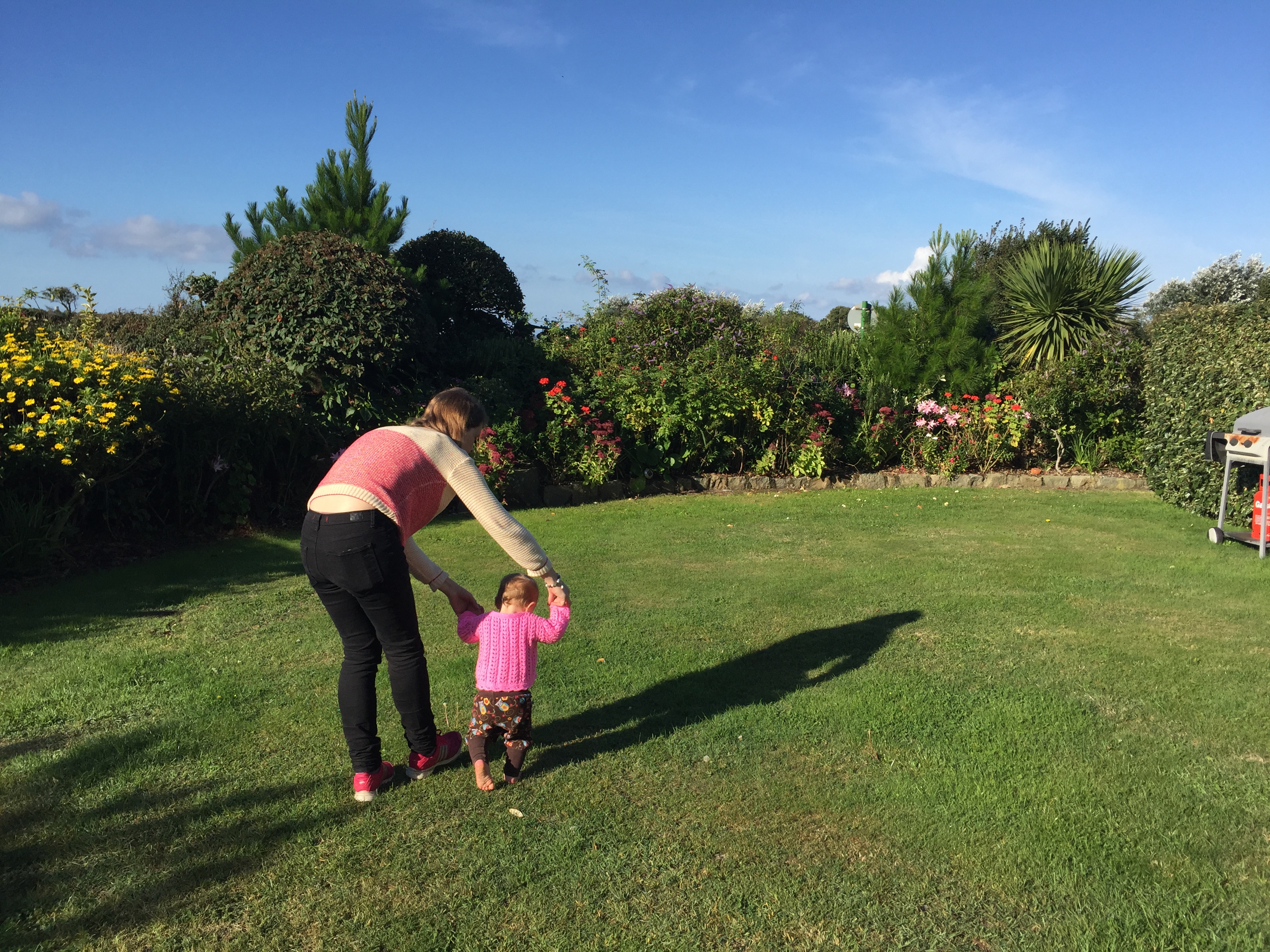 Just a ten-minute walk (or a three-minute downhill cycle) away from La Pointe Farm is L'Eree Bay, a beach that, were it anywhere else in the world, would be one of the most photographed around. We spent a memorable Sunday walking along the beach, stopping to let our little girl paddle (and towards the end, sit!) in the sun-warmed rock pools, and collecting pebbles to take home with us.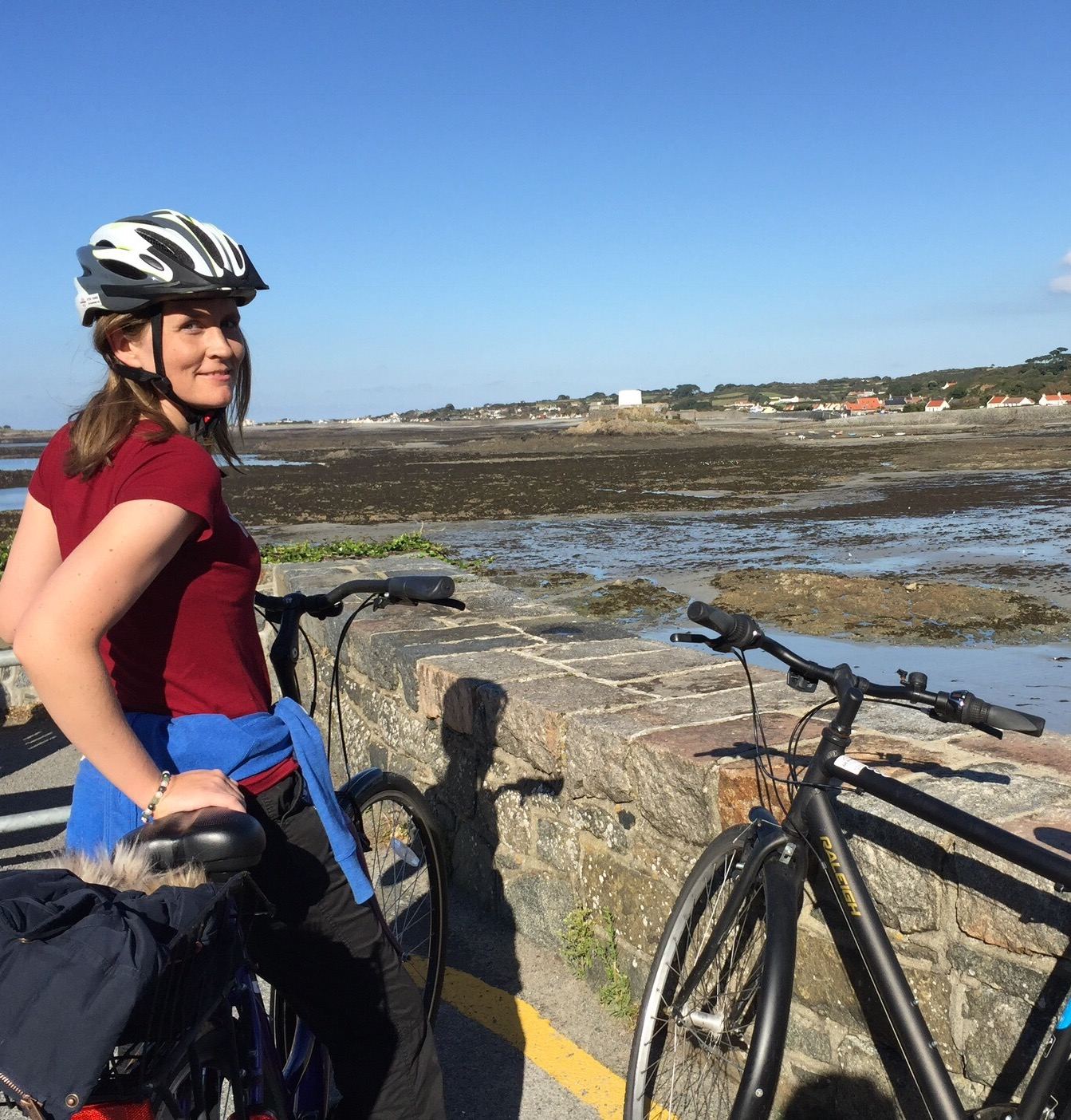 Back to the accommodation. We stayed in Rocquaine Apartment on the ground floor. The apartment had plenty of space for us as a family of three. The main bedroom boasted a really comfortable and huge bed, and plenty of cupboard and drawer space for our clothes.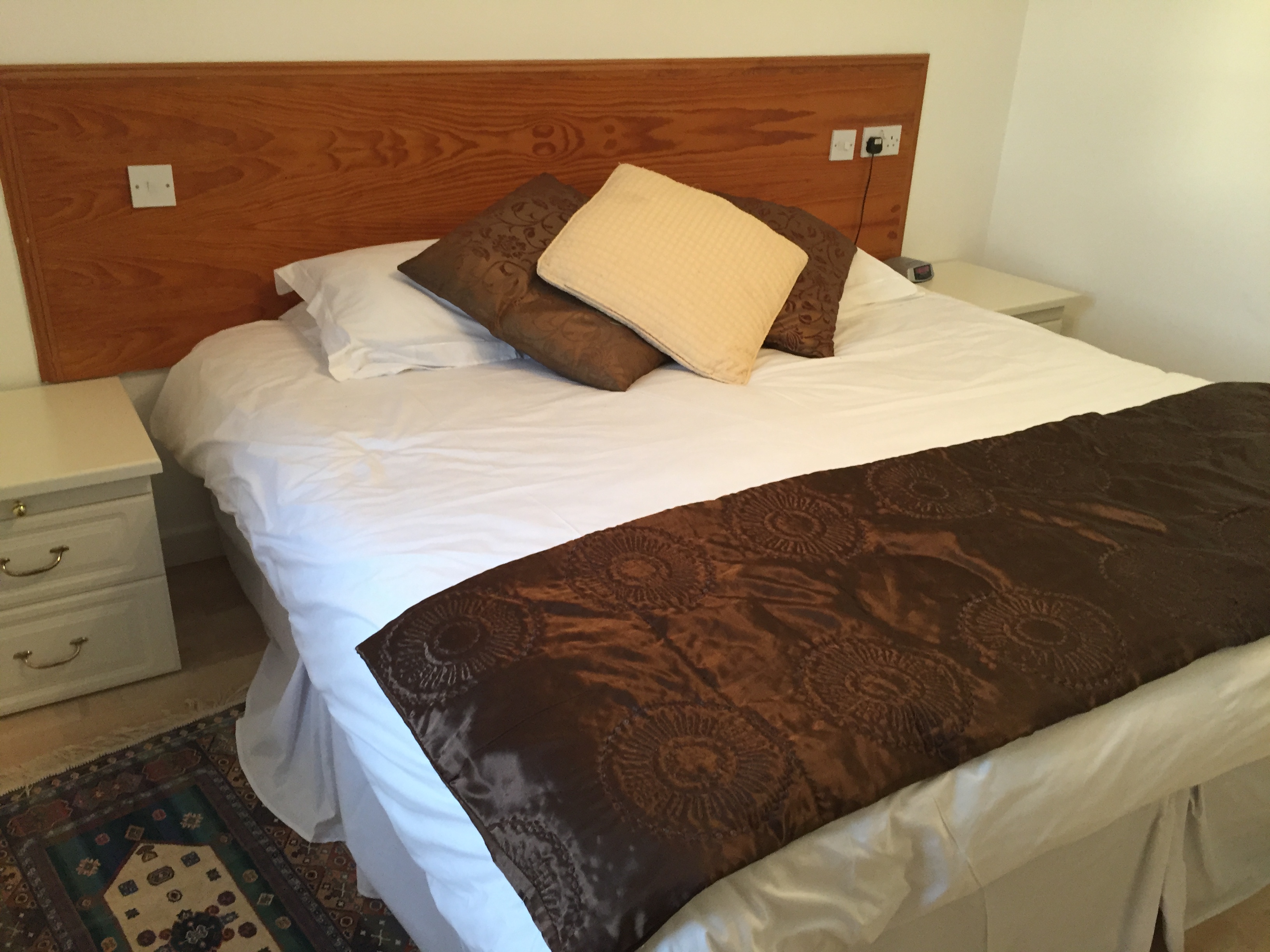 The other room was set up as a twin bedroom and our little girl slept in her travel cot in there. A shout-out to the shutters which kept her room so dark that she gave us the luxury of a weekend of lie-ins! A family of four could happily spend a week or more here without feeling cramped.
The living room was where we spent most of our time when we were in the apartment during our stay. The open-plan living and kitchen area had a massive sofa, the sort you sink into when you sit down, a TV, DVD player, and cooker, oven, microwave, fridge, and dishwasher.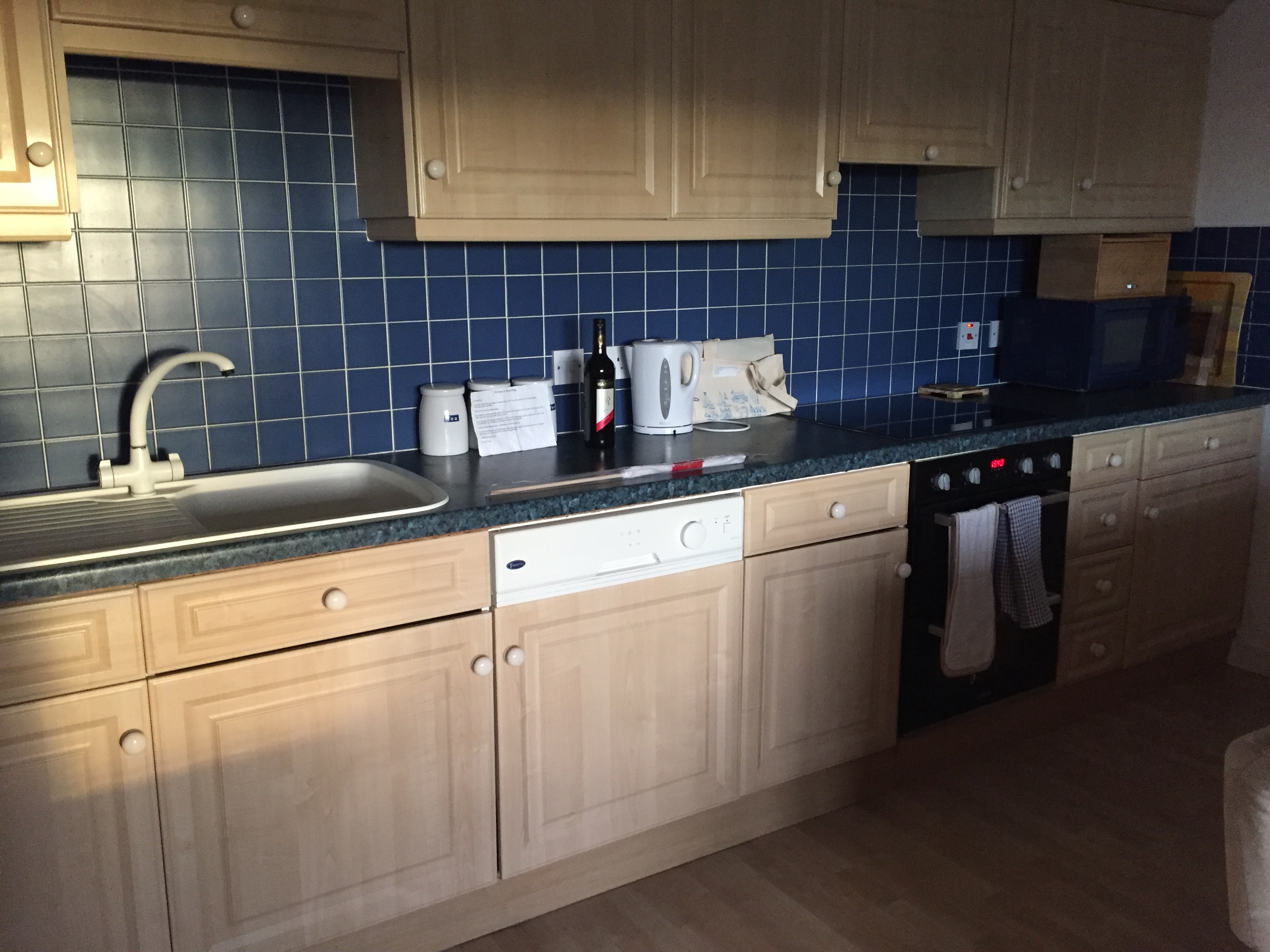 There's also a dining room table looking out over the garden, ideal for those with slightly older little ones as you can open the back door and allow them to explore the enclosed garden while you relax with a glass of wine!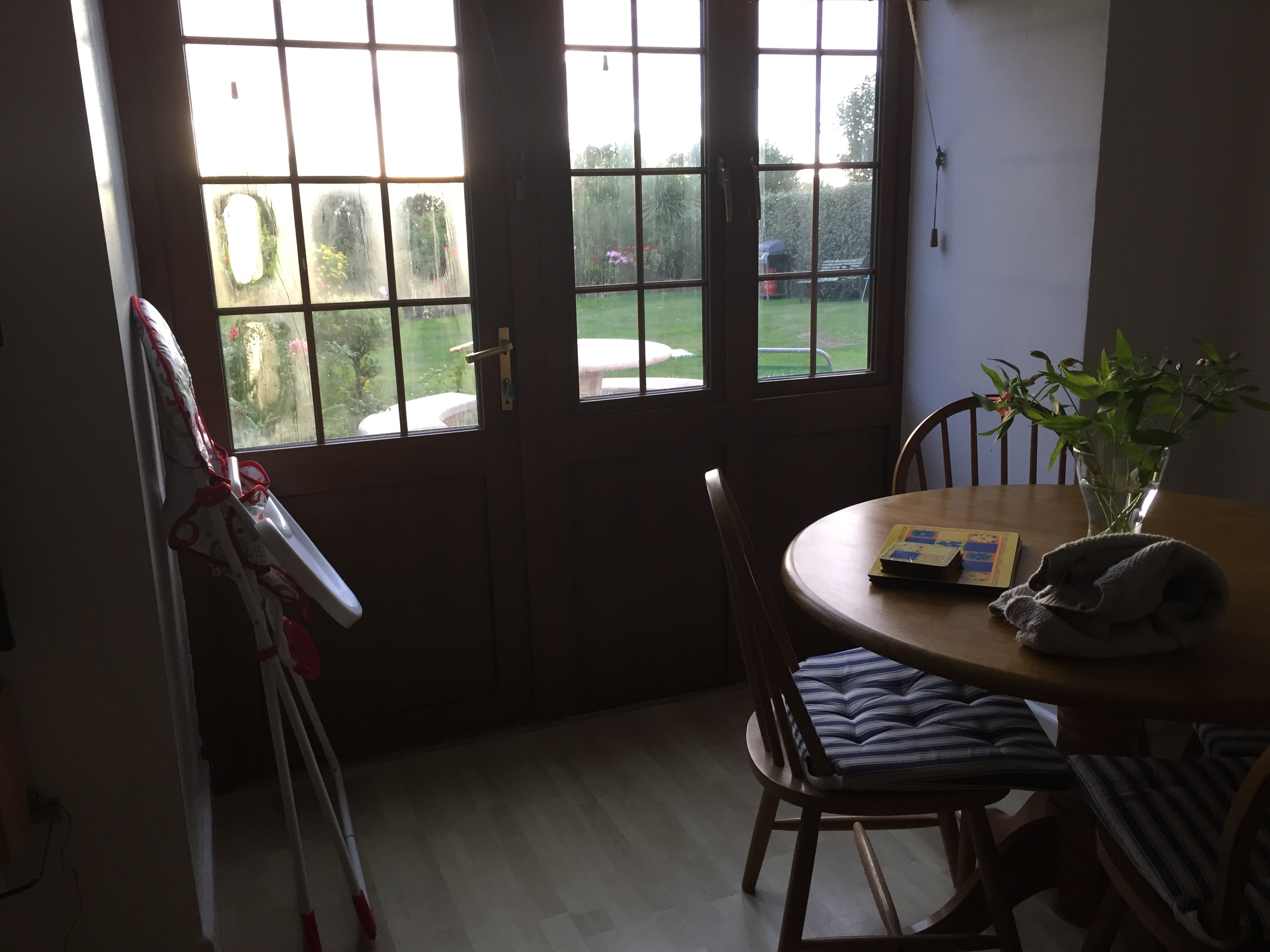 The owners of La Pointe Farm are friendly (they left us a bottle of red wine as a welcome gift – much appreciated!) without being overbearing. They make it clear they are there to help if you need anything, but are happy to let you get on with your holiday at your own pace. They have managed to create a little hideaway of a place that couldn't have been more perfect for what we needed during our stay. Even the public transport was spot on – the local bus stopping literally at the end of the drive!
With Guernsey now just a short plane journey away thanks to the new route from Aurigny from Leeds Bradford Airport, the tranquility and island feel of this beautiful place really is within our reach.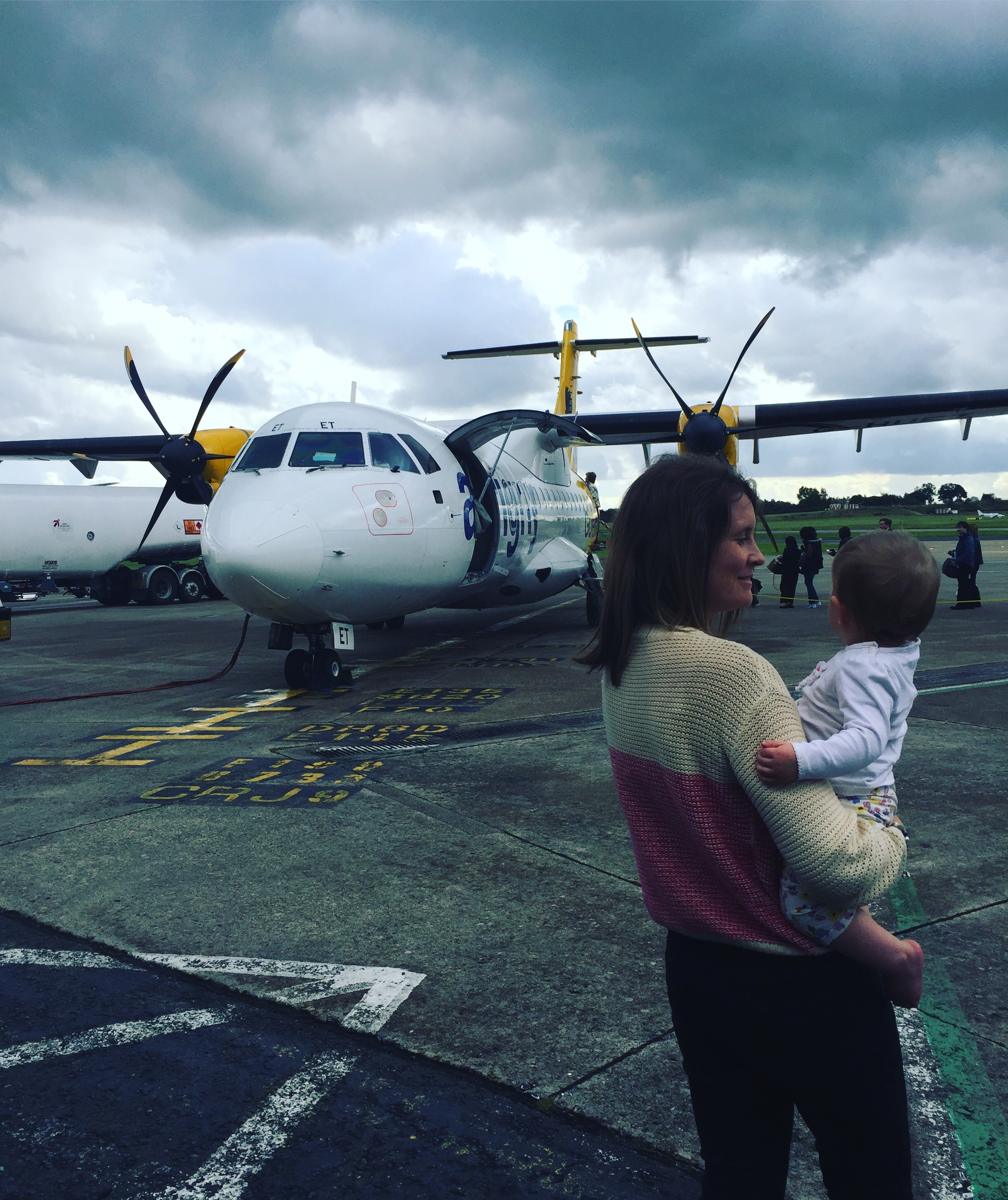 We hope to return, and if we do, we know exactly where we'll be staying. To book a stay at La Pointe Farm, head on over to their website.