Since we moved to Leeds many, many moons ago, Chaophraya has been a constant Thai presence in the centre of the city. I've enjoyed romantic meals out there with Charlotte, work nights out a few years ago, and more recently even enjoyed their efforts al fresco at the Foodies Festival at Ripley Castle. When we heard about a new menu launch for autumn 2016, we were intrigued to pop along to see what all the fuss is about.
A lot has changed since we last visited Chaophraya, namely for us the fact we now have a toddler in tow(!). There is also more seating in the downstairs area, which has a very refined, elegant feel to it.
The staff were excellent with our little girl and extremely understanding of the issues we faced in keeping a toddler who was desperate to stare at a fish tank on the other side of the room in her high chair during a busy Friday night service!
Food-wise, we of course opted to try out some of the new dishes. For starters, we ordered the Chaophraya platter (substituting the chicken satay for extra fish cakes due to my peanut allergy).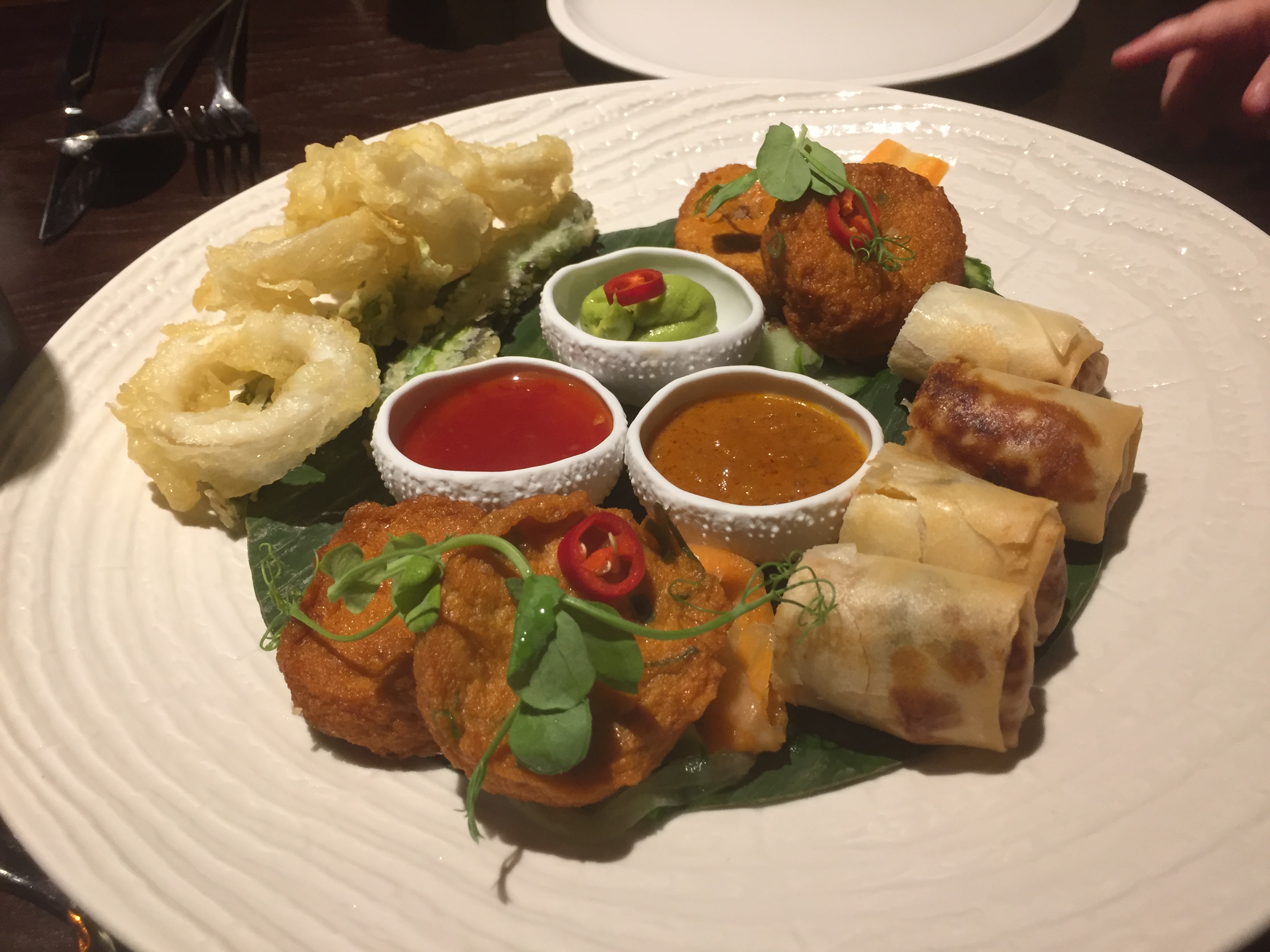 Platters like this can so often be underwhelming but this one was delightful; the fishcakes bursting with aromatic flavours and the chicken spring rolls managing to avoid being the awful greasy mess you can sometimes be presented with when it comes to spring rolls. Our little girl was a particular fan of the spring rolls, so they certainly get the toddler seal of approval!
For mains, we opted to go for two very different dishes, as well as some plain steamed noodles for our little one to enjoy. Charlotte ordered Massaman lamb curry (aromatic, creamy and indulgent) and a side of sticky rice perfect for soaking up the sauce. This was an excellent addition to the new menu and the portion size was spot on!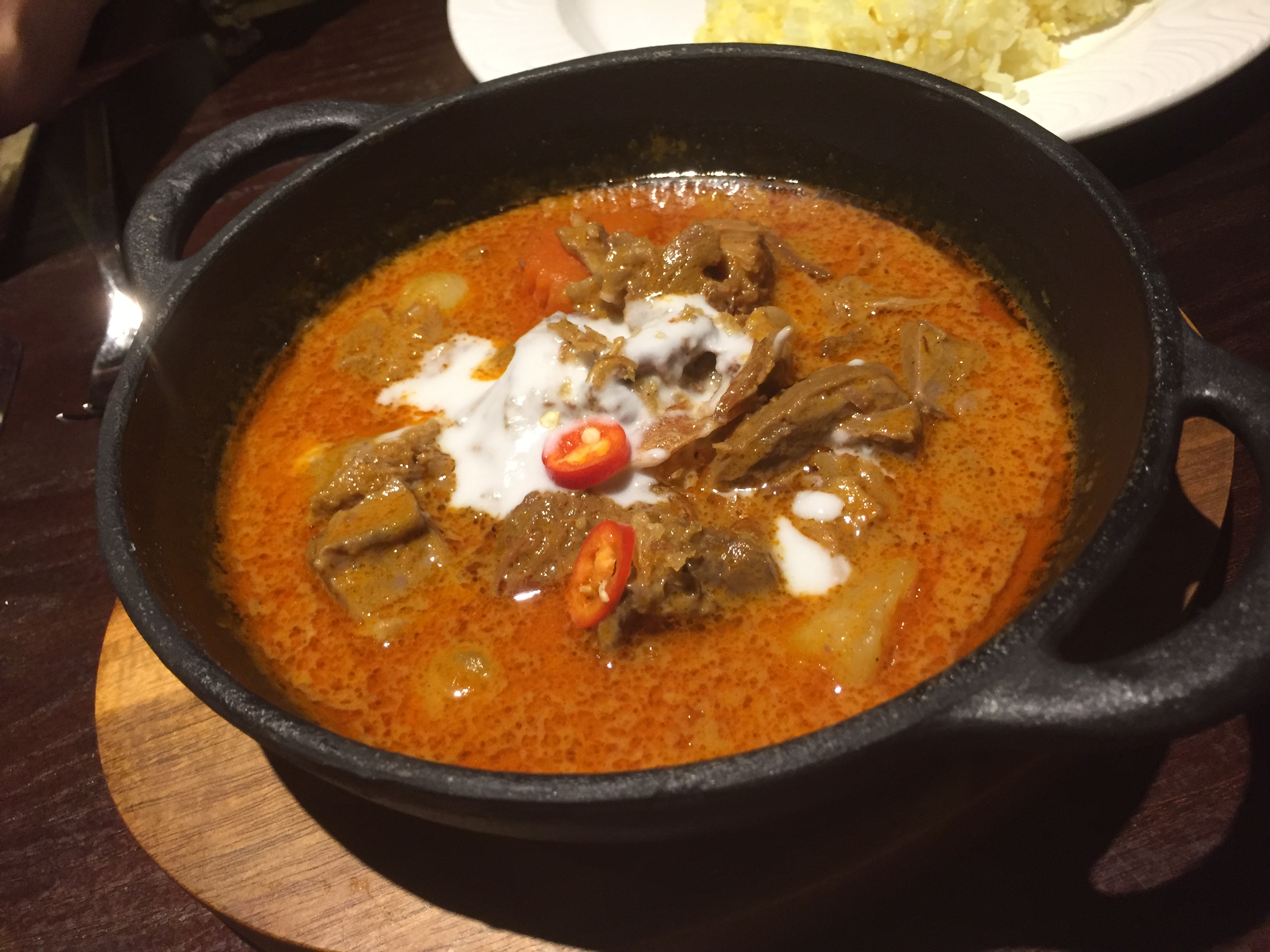 I ordered something I had never seen before on a Thai menu: chamber aged sirloin steak. The menu stated that the dish would be seared and then brought out to be cooked on a Himalayan salt block.
First off, the positives of this dish: high-quality steak was used, and the sides of shimeji mushroom, onions and Bok choy added some extra textures to the dish. The tangy chilli dip really did lend a Thai feel to the steak and made it a very pleasant dish taste-wise.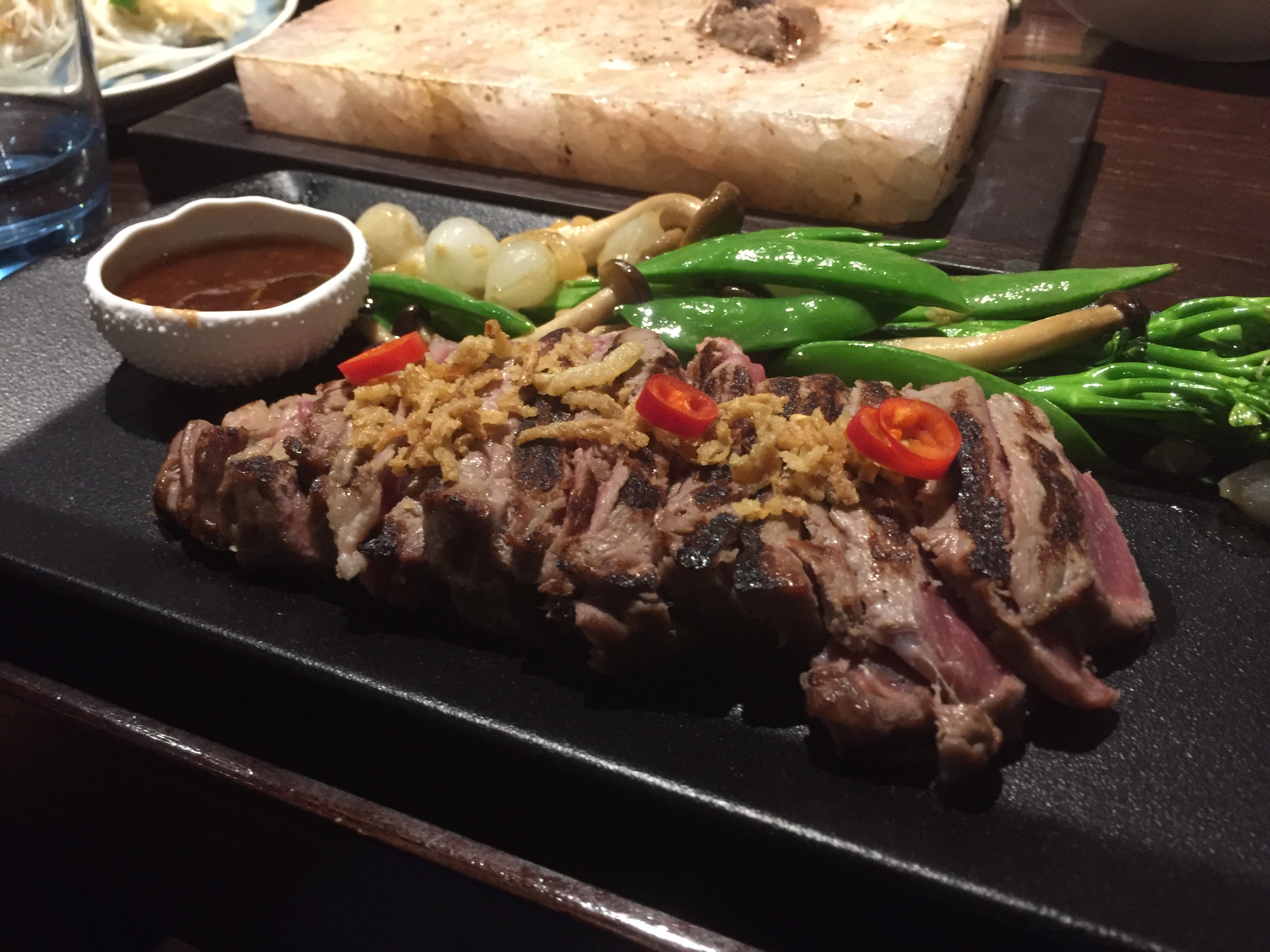 The negative, however, was the fact that the meat had been thoroughly seared, which essentially meant that the steak came as I wanted to eat it, making the salt block element a little bit redundant (other than for a bit of fun to overcook my steak!). This dish really could work if the steak were to be served raw and in thin slices and you were left to cook it as you please.
Our overall impressions of the new menu were very positive. The food was, on the whole, great, the atmosphere and setting just lovely, and the staff capable of turning a meal out into a really special occasion. We'll be back!