Burlington's at Beech Hill Hotel and Spa turns dining in the Lake District into something of an experience.
First of all, there's the view. We've talked in length about the views at Beech Hill in our accommodation review, but you really can't beat them if you want dinner with a view over Windermere.
Then, there's the leisurely feel of dinner. You're not taken to your table until you've enjoyed a pre-dinner drink and canapés in the lounge area. This seems to be a trend in the Lake District as we've seen it at a few hotels and it really does turn the evening into more of a leisurely affair, which is great.
As for the food, local ingredients are crafted into creative dishes that the head chef is clearly proud of. Classic dishes you may be familiar with are given a unique twist, leaving you with a meal that really does stick in the mind.
For our starters, I ordered the shelled mussels in baked tomato. This was a good example of a classic dish done differently, with the mussels served in the actual hollowed-out tomato. It was a dish which really engaged me as it was so different to any mussels dish I've eaten before. Kyle had the leek and potato soup, which had a real depth in flavour to it and the side portion of croutons went down a treat.
It wasn't long before our mains arrived. Neither of us could resist the venison pie, again served in an intriguing way. The meat was piping hot (if being critical, perhaps a little too hot) and topped with mash, cooked really well. The meat was tender, the gravy rich, and it was a really satisfying main course. Our little girl enjoyed her grilled white fish with new potatoes.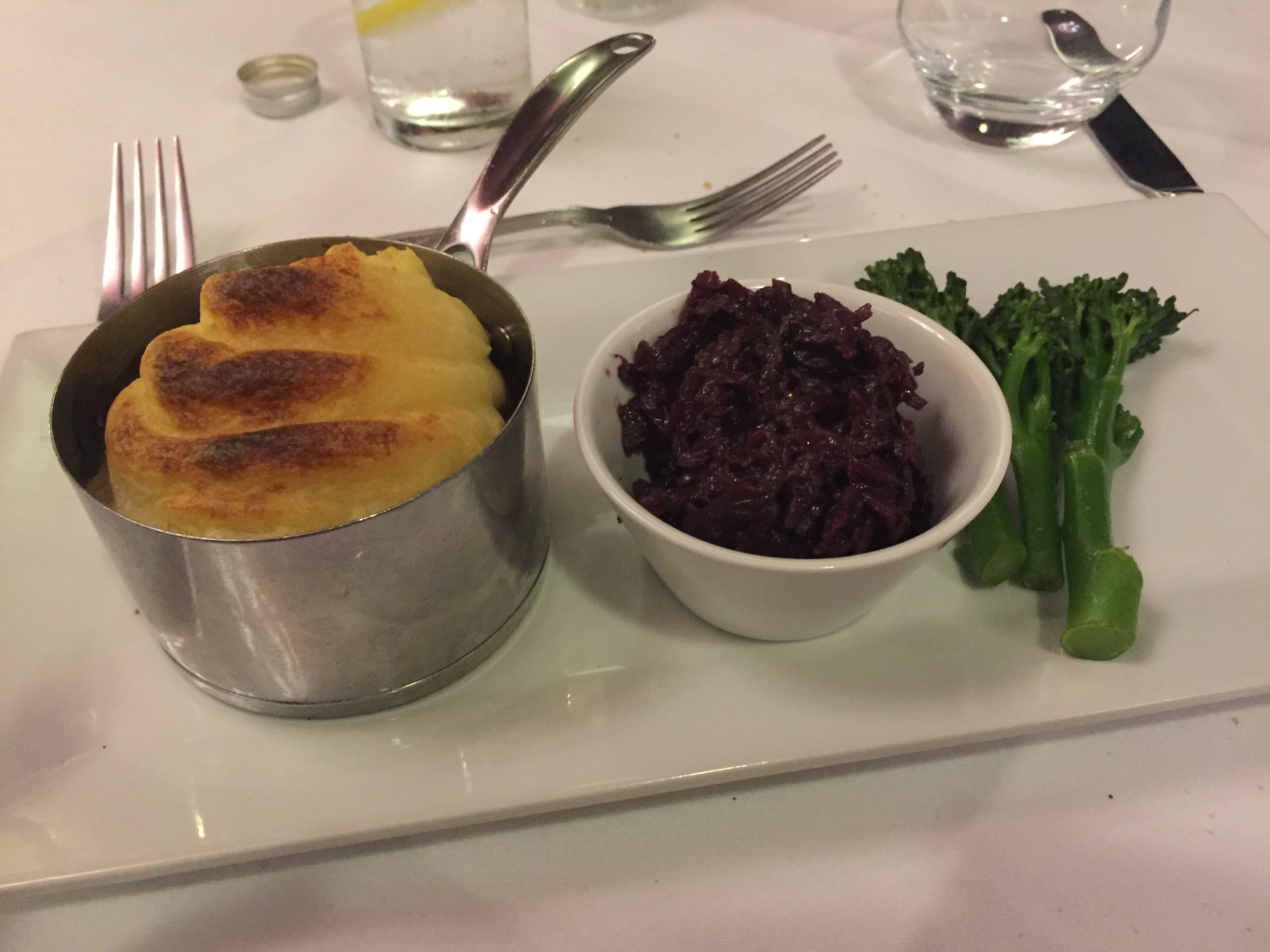 Pudding, for us, was the highlight. My Aero-inspired dessert combined mint mousse with dark chocolate crisp and was indulgent and moreish, whilst Kyle's plum tarte tatin was sticky and sweet enough to round off his meal in style.
Dinner at Burlington's is a relaxed affair, with the experience tying in with the tranquility of the beautiful views. It's also pretty good value considering location, and is well worth a visit whether you're staying as guests or not.