Every now and then, you take a trip with an airline you wouldn't normally have expected to. For us, the decision to go with family who live in London from London Heathrow to Palermo in Sicily forced us to make a decision regarding what airline would work out best for us, especially travelling with an infant.
With the likes of BA and Easyjet costing a small fortune (over £1000 for 4 adults) and Alitalia coming in at the £500 mark for return flights, we plumped for the Italian national carrier, despite the fact that the journey to Palermo was going to involve a change of plane in Italy.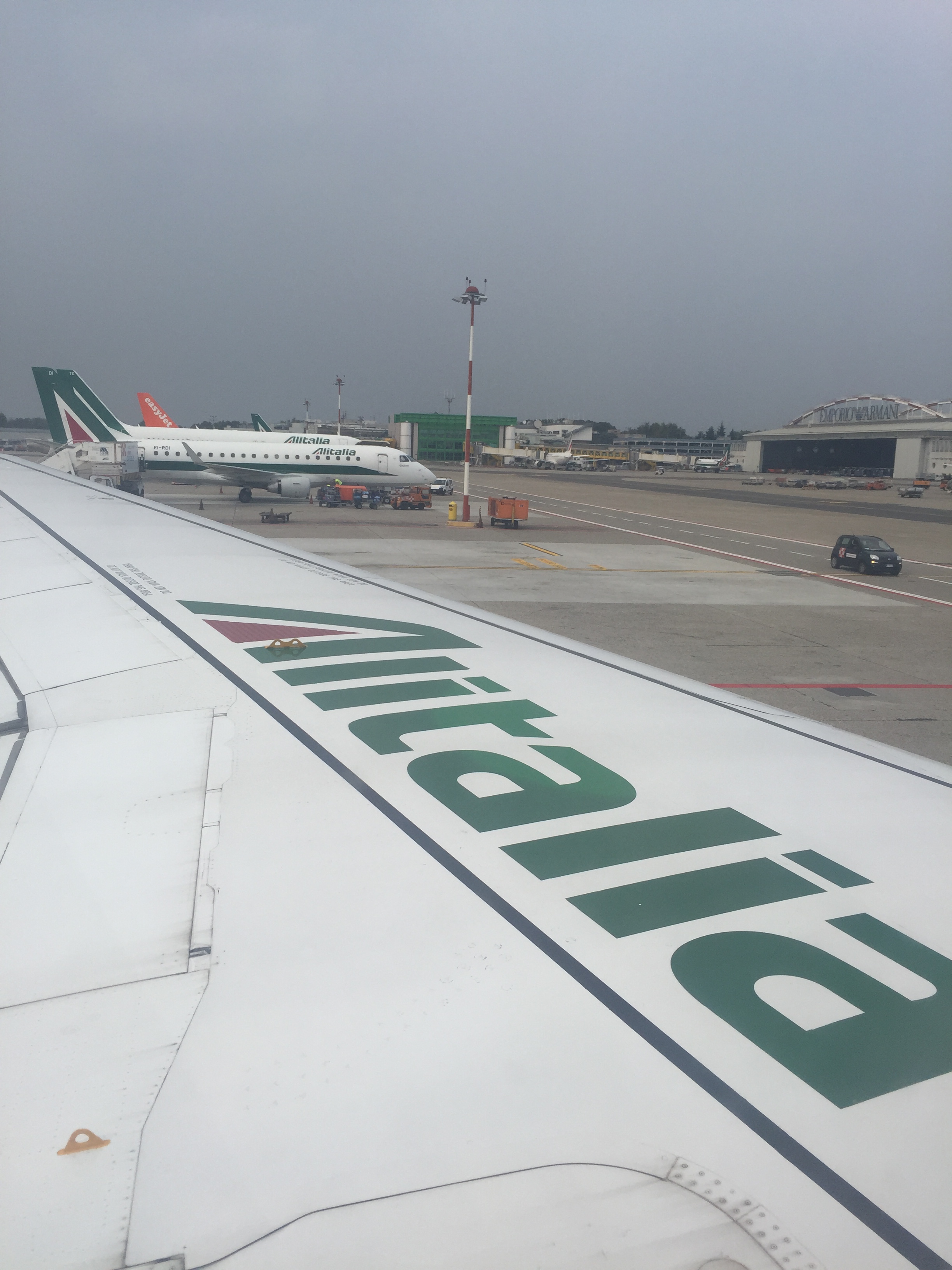 With every connecting flight experience, the true test is of course what happens when you miss the connection. However, such was the promptness with Alitalia that we didn't even get close to this, with our 1 hour connecting time (roughly) in both Rome Fiumicino airport (flying out) and Milan Linate airport (flying back) a seamless and very easy experience. We essentially had a break in the journey long enough to grab a snack, admire the shops, and then hop onto the next plane. We also used it as a natural point to change our baby, which was a lot easier than it ever is on a plane, regardless of airline or class of travel!
In terms of the actual experience, we flew on three different types of plane including a small Embraer and on all flights the seating was adequate. Everyone in our party had enough leg room and comfy seats (no entertainment though as it was short haul). Most impressive were the cabin crew staff, who were cheery, helpful (we had one passenger who required assistance and an infant with us) and were not just found hiding at the back of the plane!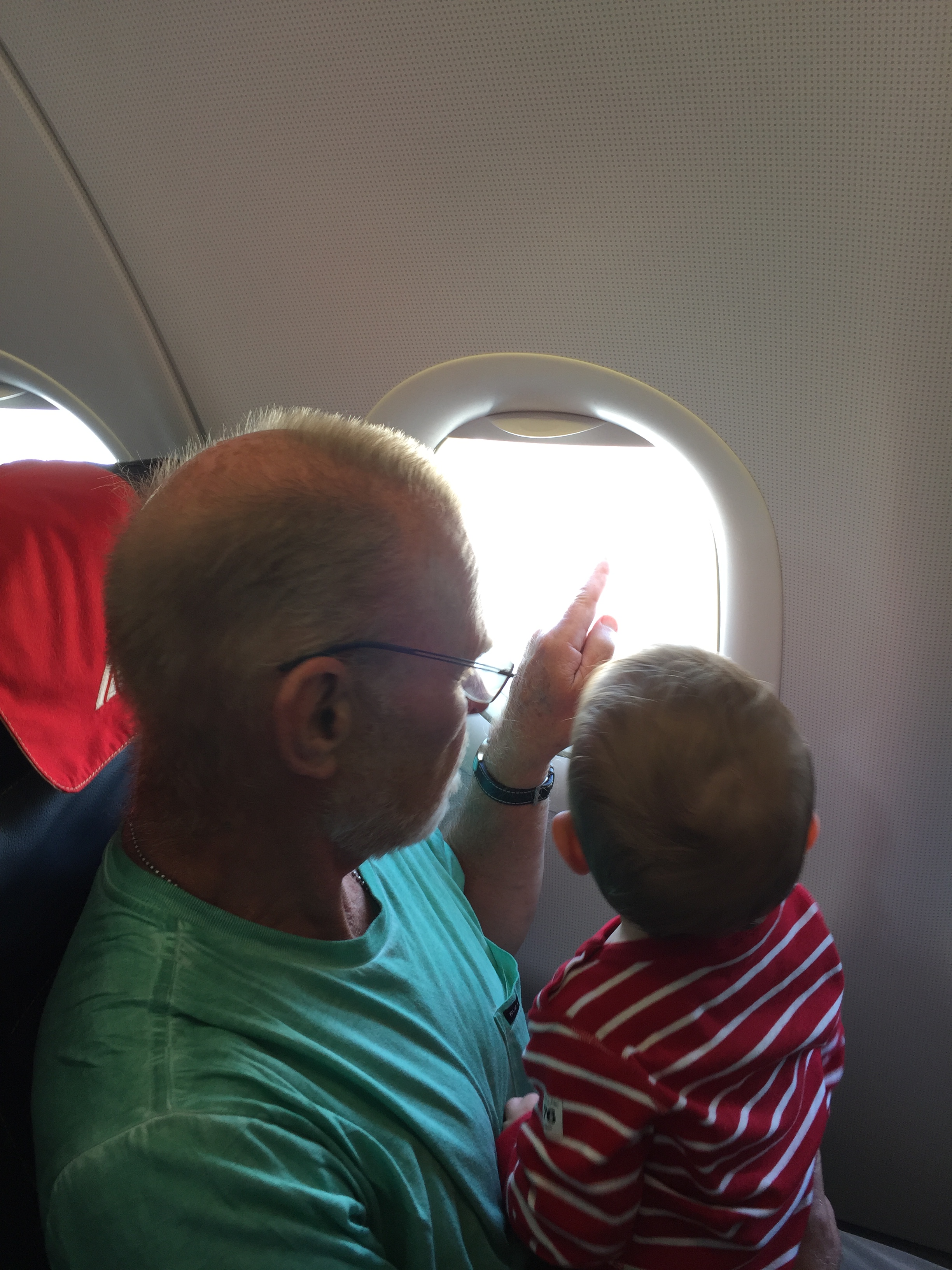 While connecting flights are not always the dream, the process here (our checked baggage went through with no issues and we did not have to pick it up until our final destination, including our car seat) was simple and the only negative is that terminal 4 at London Heathrow can be very busy if you happen to arrive at the same time as a long haul flight, especially if you are with children and cannot use the new biometric passport area.
Food-wise, on the majority of flights we received a snack of crisps or biscuits with a drink and on one flight we received a sandwich and a snack. All in all, these were decent quality and probably better than the standard free airline food you receive on a short haul trip.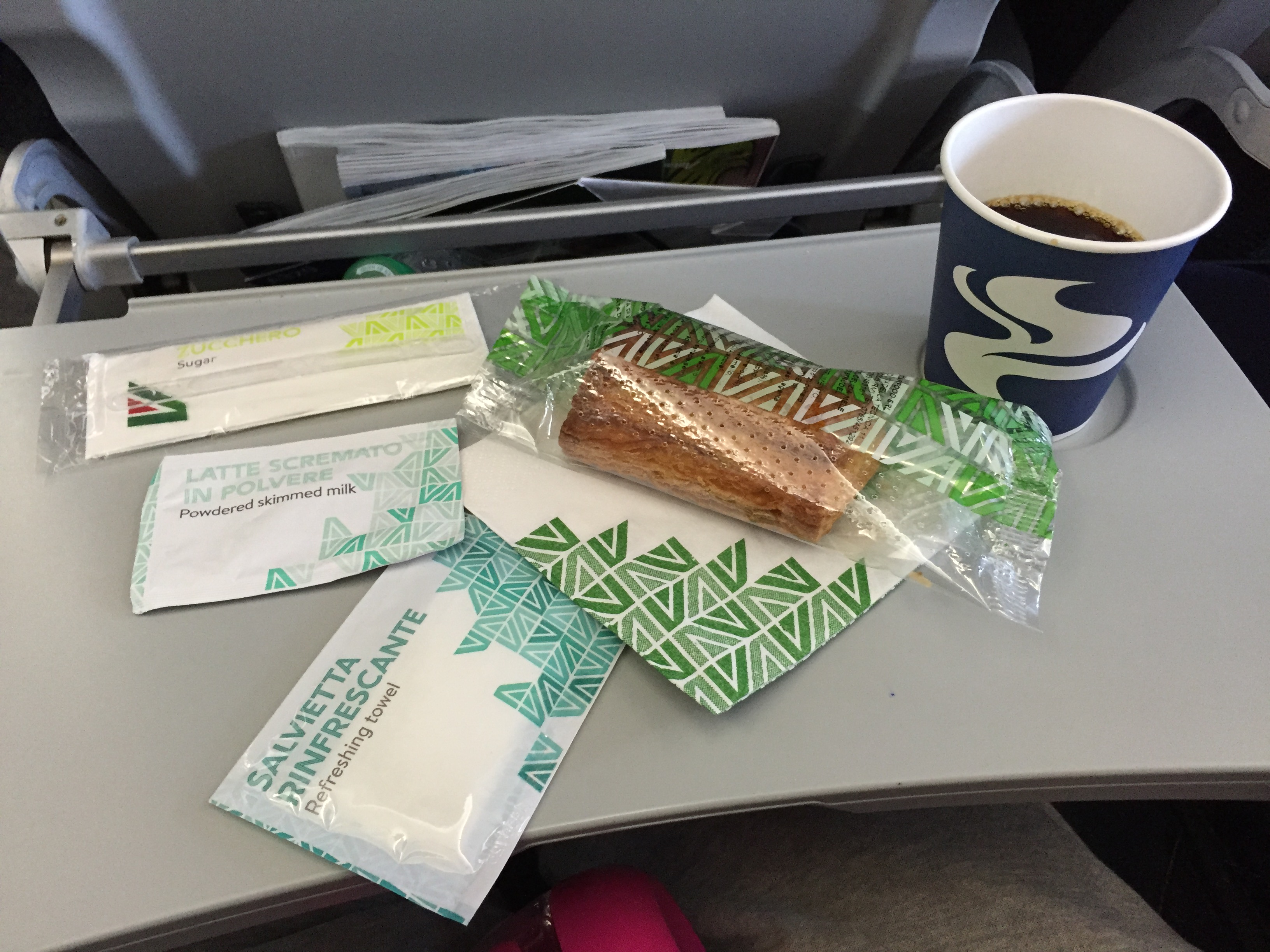 While we wouldn't pick Alitalia for an indirect flight if there was cheaper or the same price direct flight available (the extra two hours' flight and travel time could eat into holiday time), it was a fantastic option for us and comes recommended for a family short haul trip.