La Feria in Harrogate states on its website that it aims to bring 'the buzz and attitude of contemporary Spain to the North' and, on the evidence of our visit last Tuesday lunchtime, it most certainly does just that.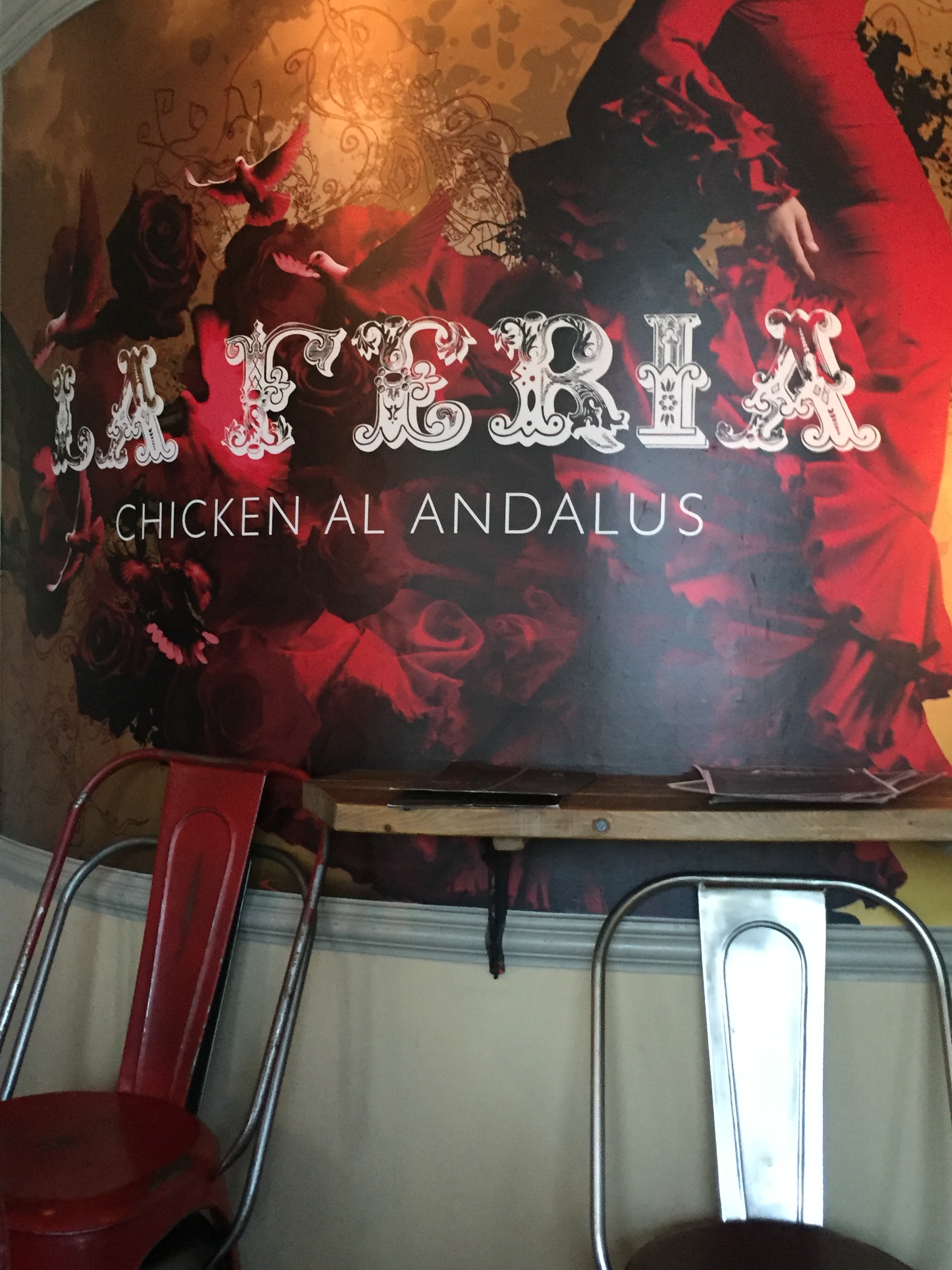 The restaurant offers a menu that revolves around its speciality: free-range rotisserie chicken infused with authentic Spanish flavours. I like a menu that is simple and focuses on one or two main dishes; it shows that a restaurant is confident enough to focus on quality, not quantity. It also saves the nightmare of having to narrow down 20 dishes to just one!
When we visited, we decided to pair our chicken with a portion of fries (with alioli for dipping purposes!) and, after some persuasive talk from the owner, a green chilli salad.
Before all of that arrived, though, we were presented with a little dish of olives. I'm not sure what La Feria put their olives in to give them such a punch of flavour, but whatever they're doing, they're doing it right! The green olives were on the sweet side, which I like, and the silky oil they were coated in was delicious.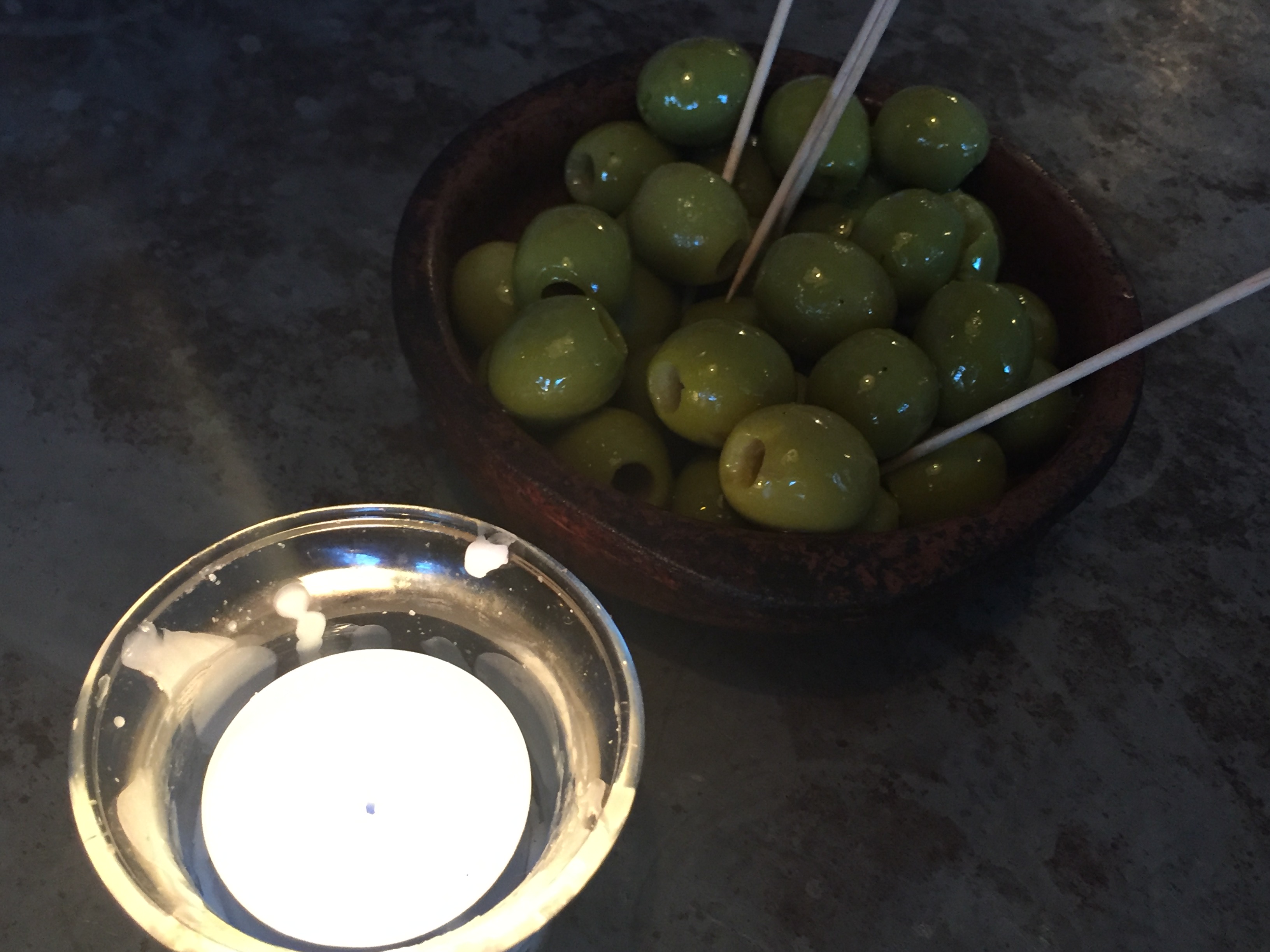 When the food arrived, I was glad we hadn't opted for one of the larger starters, such as the gambas al pil-pil, because the portion sizes were generous. We were sharing a whole chicken between the two of us along with the two sides. The chicken was succulent, moist, and full of bold Spanish flavours. We liked it so much that we ended up using a spoon to mop up the chicken juices after we'd devoured all the chicken!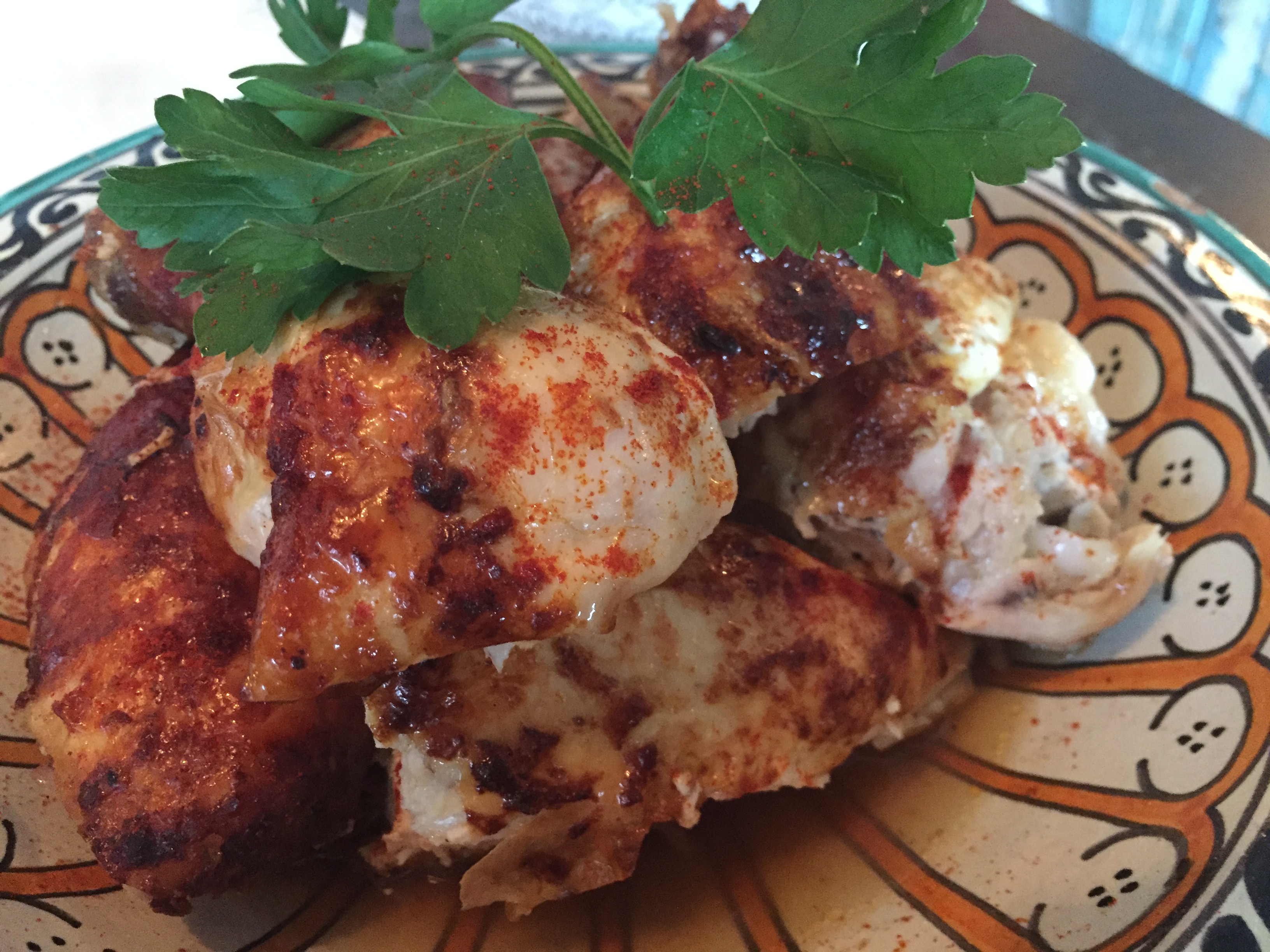 The fries were nice and thin and went really nicely with the alioli. The unexpected star of the sides, though, was the green chilli salad. What a fantastic salad this was. The owner overheard us trying to guess the ingredients and came over to tell us what was in the dish. It all sounded very simple but this belied a complexity of flavour that was at once light and refreshing and also satisfying and filling. From the sound of it, the quality of this dish lay in the high-quality olive oil being used to dress the salad.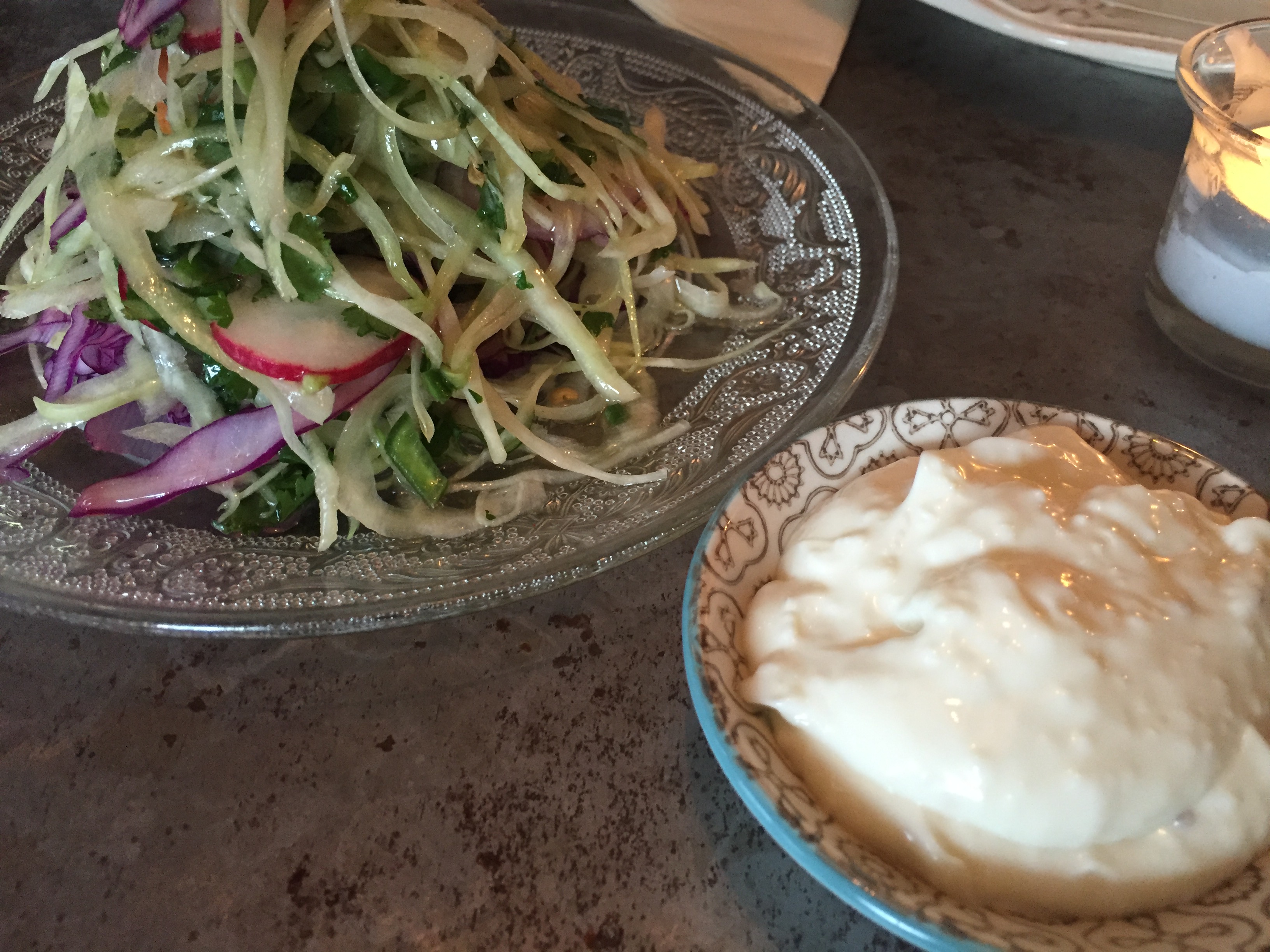 Feeling full, I was bullied into sharing a dessert by Kyle, who had an eye on the churros, Spanish dougnuts with a dark chocolate dipping sauce. By the time it arrived, I was so glad I'd allowed him to convince me! The churros weren't as crispy as some we've had previously, but I liked the fact that they were slightly more doughy and had more of a bite to them; these weren't just bits of deep-fried batter with air inside! As for the chocolate dipping sauce, well, just look at the photo below! It was divine.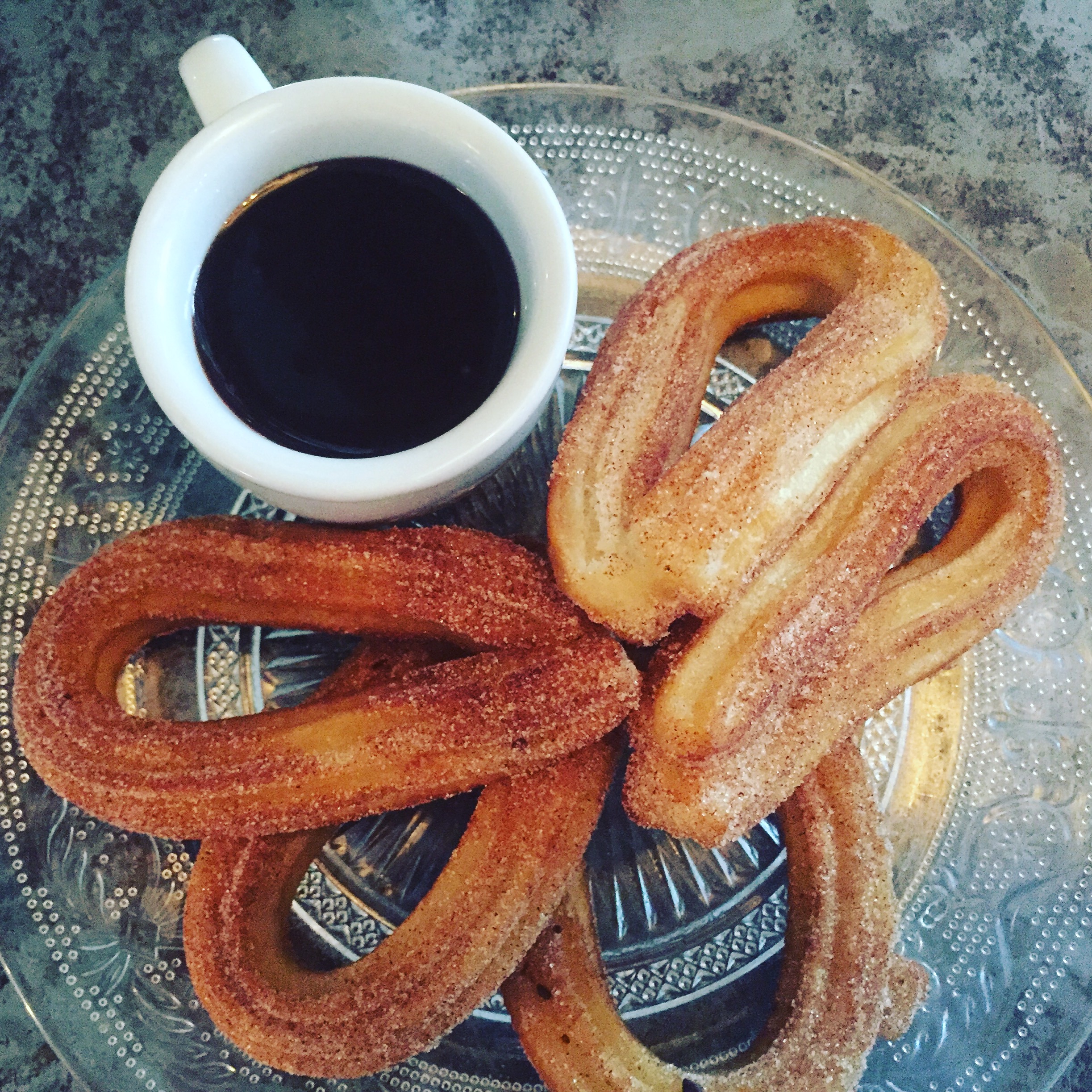 With the bill coming in at well under £40 for the olives, the main course, side dishes, churros, and two drinks, it was pretty good value considering how tasty everything was.
If you're looking for a new lunchtime location in Harrogate, do give La Feria a try. We were also told by the owner that they might be relocating in the long-term future to a bigger plot on Cold Bath Road, such is their popularity.