The north of England has some fantastic places to visit for a family day out but very few of them are as good value for money as Formby!
Offering sea, sand dunes and some wonderful flora and fauna, Charlotte and I decided that Formby would be a great day out with our 6 week old little lady as we headed west from Leeds to pick up a pram we had bought on Ebay and wanted make a day of it.
Formby is located in a rather posh area near Liverpool and there are a fair few places where you can grab a bite to eat in the area, including Waitrose and Prezzo. With this in mind, if you fancy a whole day out and then a proper meal at the end of it, you can do all of this in the town of Formby itself.
The Formby National Trust site offers numerous options for spending a fun-filled day. Let's take a look at some of them:
Getting here and paying/parking:
First things first, getting here is fairly straightforward by train or by car, although families who get the train should be aware there is a bit of a walk from Formby station to get to the National Trust site. If you are coming by car then you should be aware that the parking is good but it is limited – we had to queue down a narrow road for about 20 minutes to get in. Once you get to the entrance there is a car charge of £5.60 payable only by cash. We didn't have cash and aren't National Trust members meaning we had to turn around after having waited so long to go and find a cash point (the closest one was typically out of order meaning that we had to go to Formby and find a cash point at Waitrose). Truly, this isn't good enough and there should be a warning on the sign as you approach the entrance. We did later find out that there is a solution though. If you park near the entrance (a few streets away) and walk, you can get in without paying if you are prepared to leave your car unattended and do a bit more walking. All in all, the charge isn't huge to park on site, but make sure you turn up early and be aware of the cash only rule!
Walking and nature:
There are several walking trails on offer here. We did a couple of them and they were very enjoyable. The Red Squirrel walk is of course designed with nature lovers in mind! We saw two red squirrels on two short walks and the layout was very pram and baby friendly.
The asparagus trail is a really interesting one for curious kids and gardeners alike as you can learn the story of the famous asparagus farming method of using sand and compost to grow the vegetable in a unique and very interesting way. With several modern pieces of artwork and a still working asparagus farm as well as a nice easy walk around the area, this is a wonderful place to burn off some calories and get closer to nature in a way that you can't do across much of England. To cap it all off, there is a lovely picnic area nearby, offering a great opportunity to break up the day with a tasty treat.
Beach (and sand dunes!):
Many people head down to Formby for the beach alone – and who can blame them!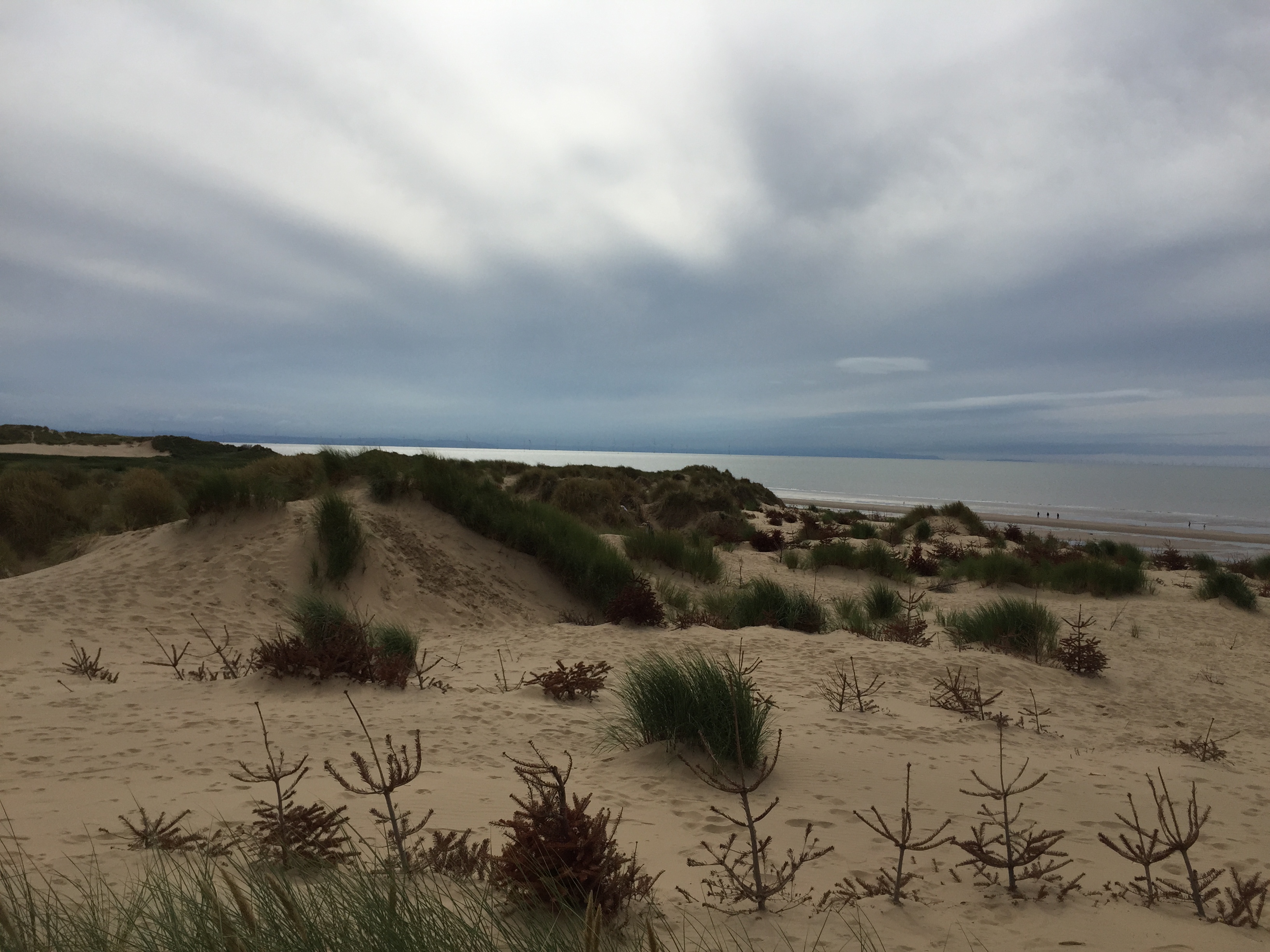 The beach itself is one that is very tide affected, meaning that you definitely want to have a look at the tide tables before you head down. When the tide is out, the beach is perfect for flying a kite, strolling along the beach and looking for pretty shells or even making a sandcastle!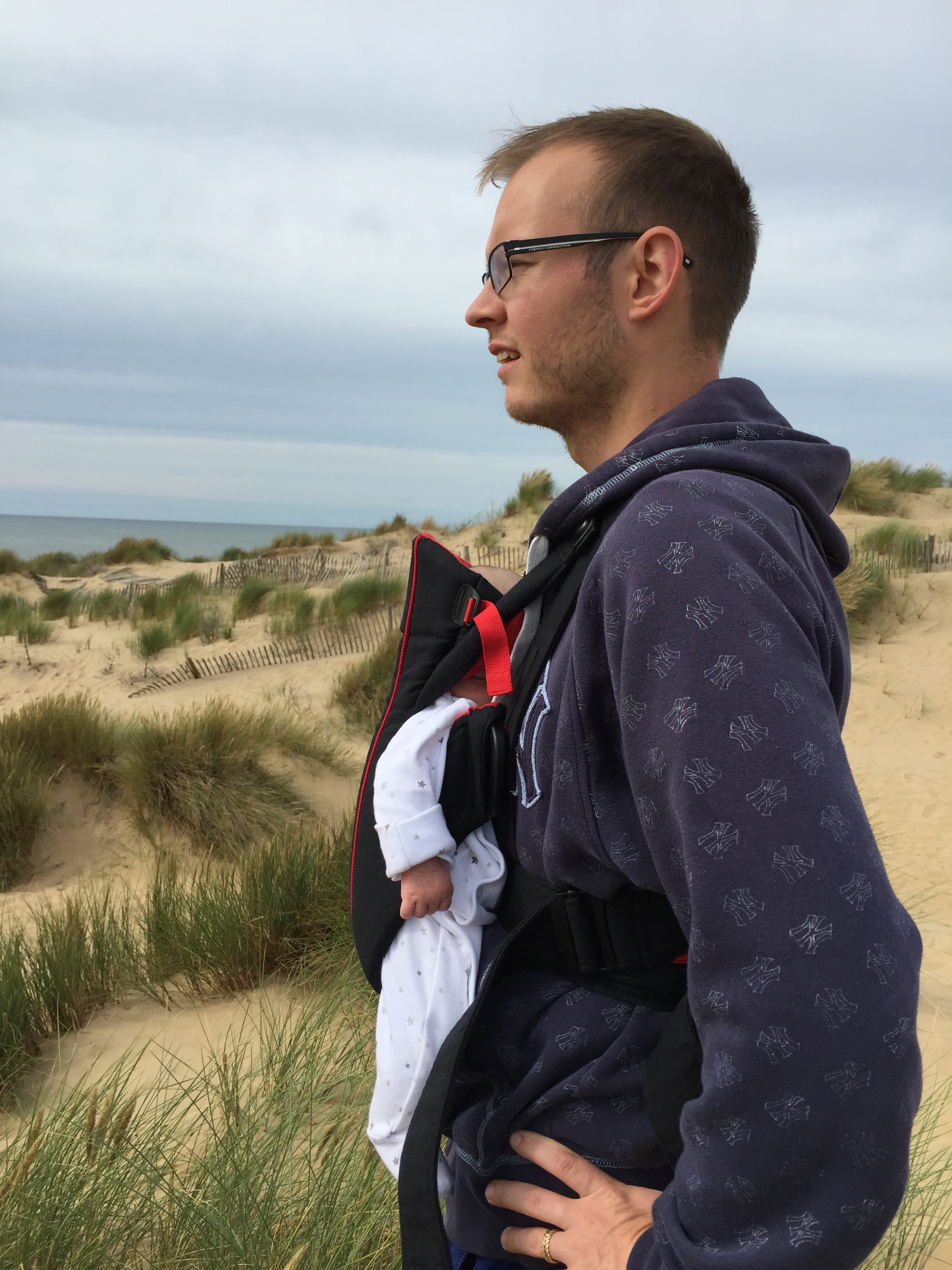 Once the tide comes back in, you can enjoy a picnic, a shallow dip of your feet or for the brave perhaps even a swim! For kids (and adults!) the sand dunes offer great fun for climbing and looking out to sea.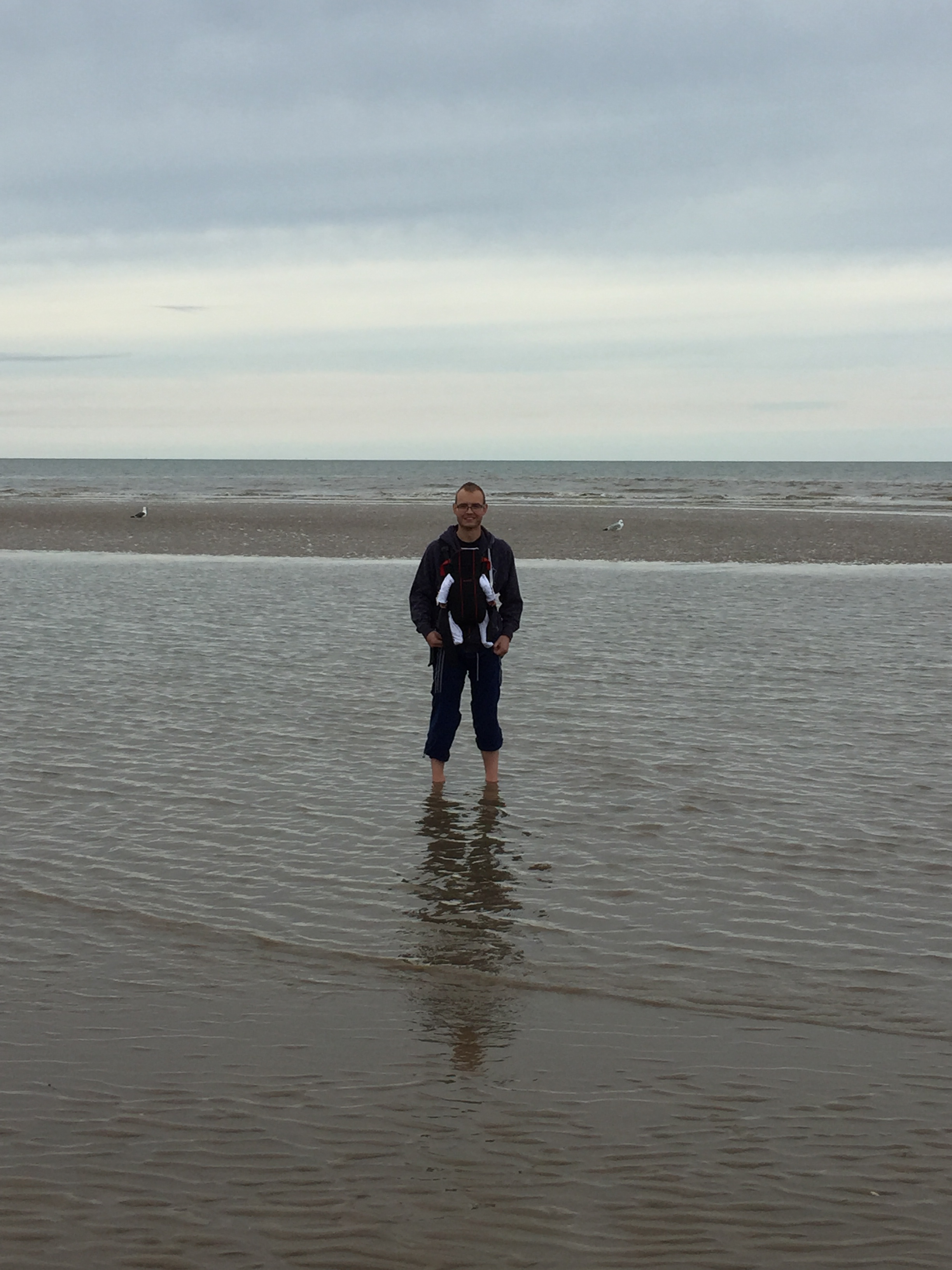 If you want a nice long walk, you can also head down to to the lifeboat area. If a walk along the beach is what you want to do and you have a little one, our advice is to take a baby carrier and not a pram. We used a carrier and had no issues but we saw many a family struggling over the sand dunes even with all terrain buggies that are supposedly designed to cope with these struggles!
All in all, turn up with a kite, a bucket and spade and a BBQ or picnic and you will have a great day out on the beach – weather permitting – and a stroll through the woodland on the way down will hand you a great chance of spotting a red squirrel or two as a bonus.