The Peak District is a location that seems to be a little bit like Yorkshire, in the sense that there are some fabulous restaurants on offer in the unlikeliest of places (including a few that reach a Michelin star level). This meant that the choice of where to go was a tough one when we were there last weekend, especially with four ardent foodies involved! To use the old expression of "had I known then what I had known now", we wouldn't have had to bothered with a lengthy search as to where to go when the answer was literally a five minute drive away from our cottage!
Before I go into the full description of the food and the atmosphere, the real treasure for me was the fact that Charlie's Bistro kept to some vital (but easy to forget) rules that are the mainstay of good quality local bistros. They kept the menu simple, the food sourced locally where possible, and the prices reasonable for the quality on offer.
While I cannot put myself in your shoes, I have previously been out many times to local bistros that have perhaps tried to be something they weren't. This wasn't the case at Charlie's Bistro.
After turning up for our booking, we found that parking was slightly tricky, but in the end managed to park fairly close to the restaurant.
When we walked in, we were greeted in a genuinely warm manner (although the staff seemed to be slightly more focused on a local group who seemed to be celebrating a special occasion) and were brought out some absolutely gorgeous and flavourful olive bread. All four of us (including two who are not olive fans) found the bread to be fantastic and as a bit of a sucker for olives (as you may have read here!) I found the bread to be amongst the very best I have previously enjoyed at a bistro. In fact, so good was the bread that unintentionally we had filed ourselves up and ended up not needing a starter!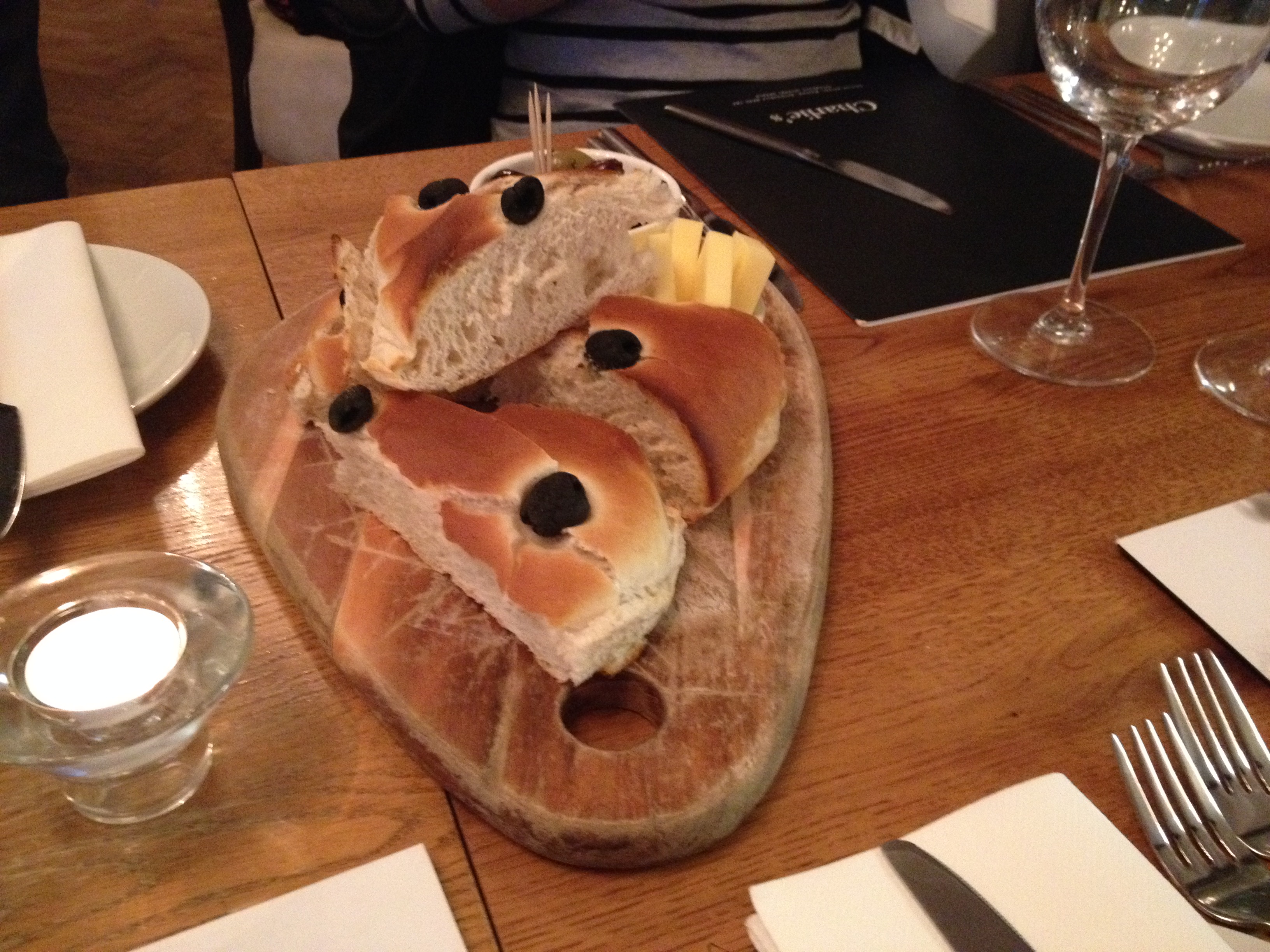 Looking through the menu, the meals on offer were as the restaurant had described: Classic British. My brother in law Chris and I both opted for the venison, while Chris's fiancée Claire opted for the Wagyu beef. Charlotte found herself the unfortunate victim of pregnancy food guidelines and didn't want to be eating well done steak, lamb or venison, so opted for the sea bass.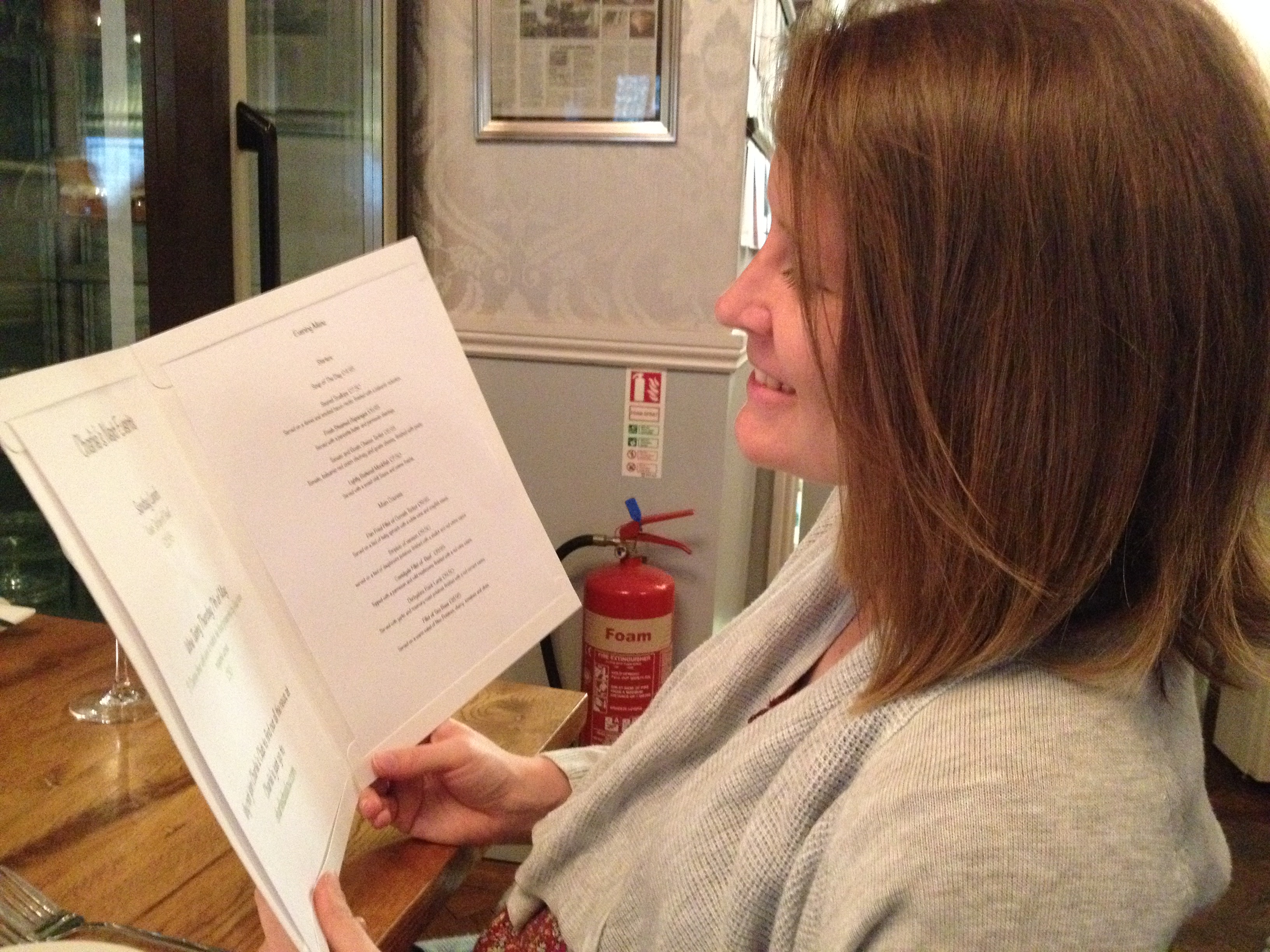 All four dishes delivered fantastically on flavour, with the beef and venison both excellently cooked and presented in an attractive way. The real brilliance of these dishes was the flavour punch on offer, providing fantastic food without any pretentious flourishes.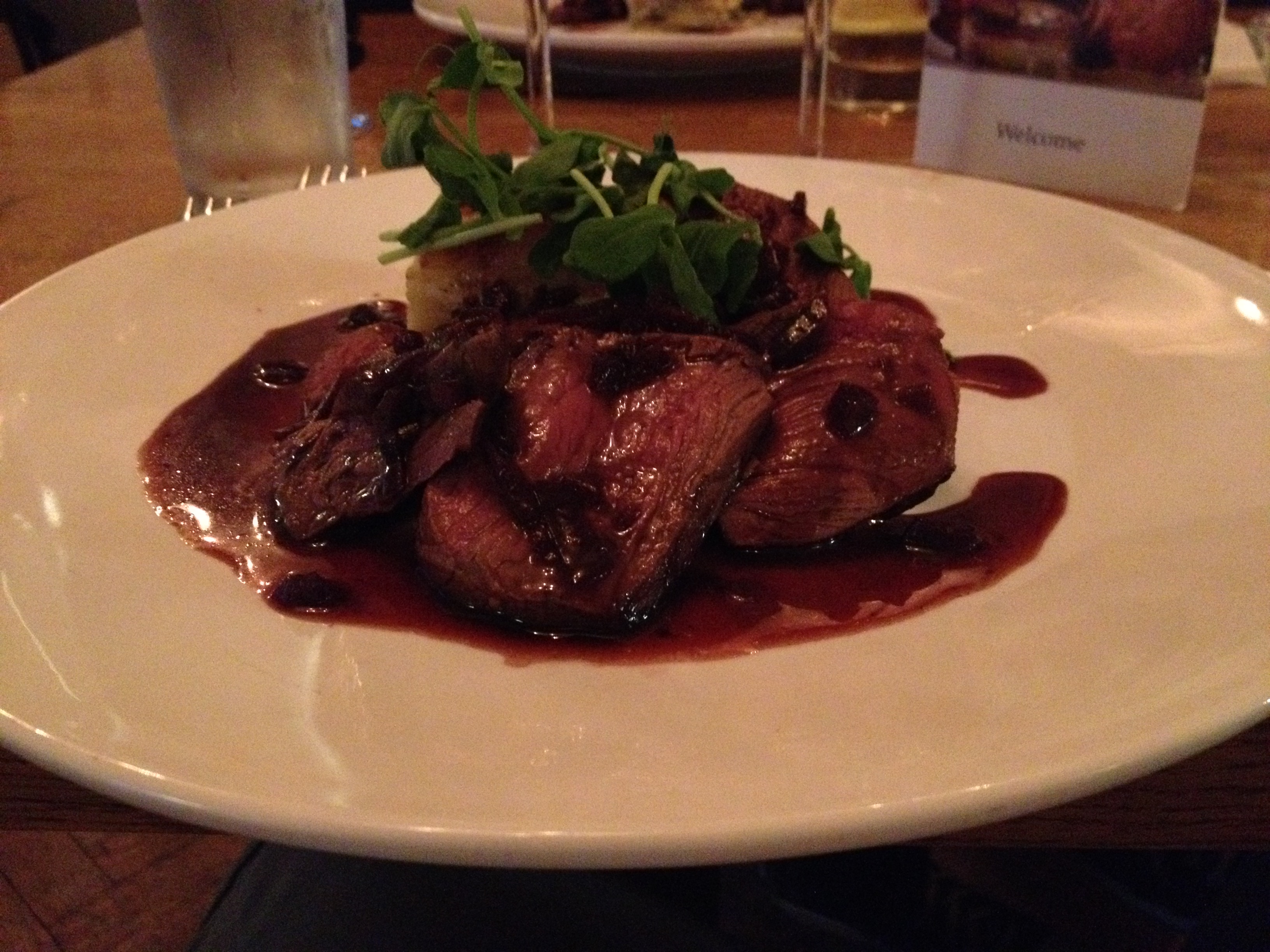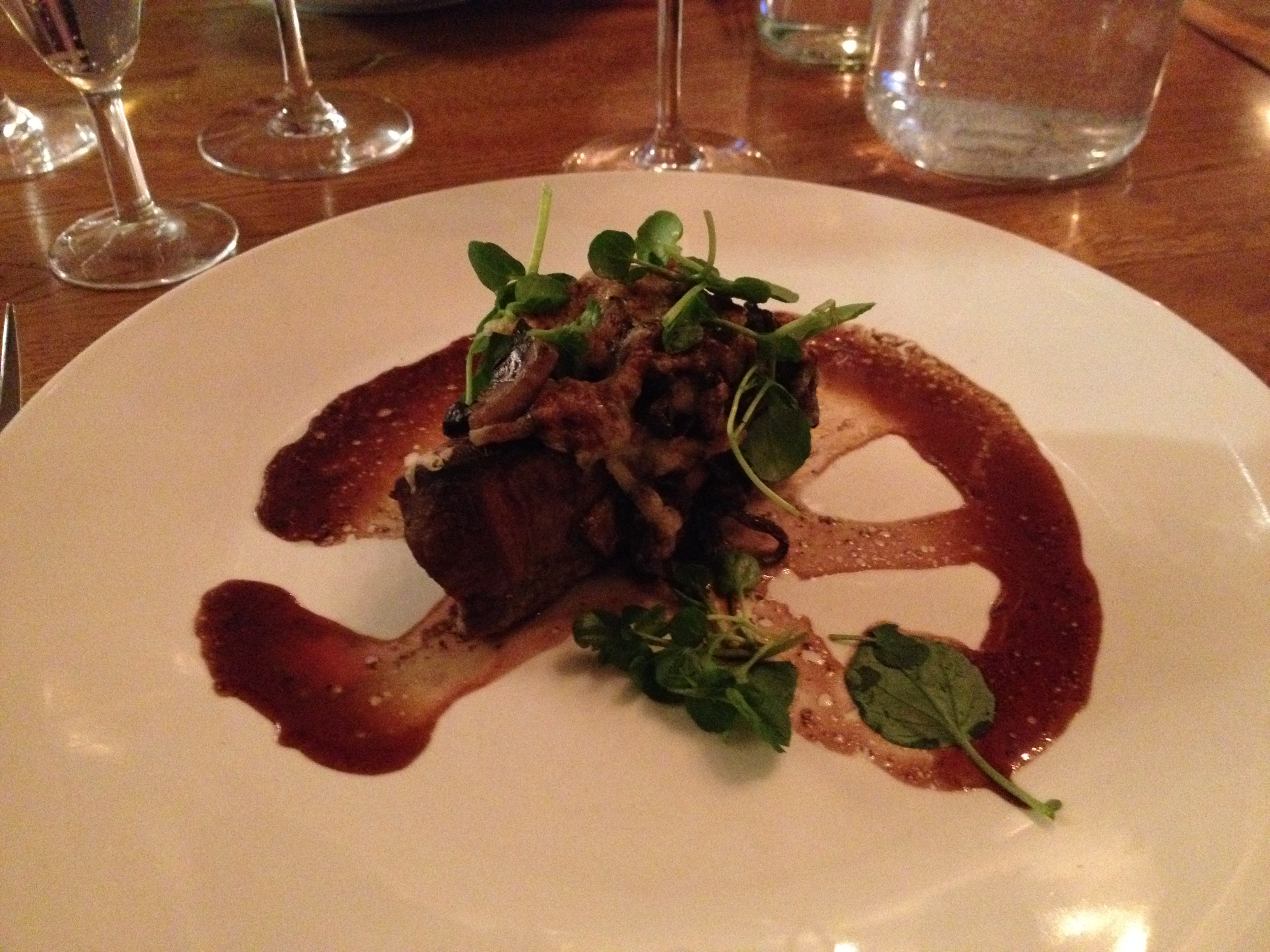 Charlotte thoroughly enjoyed the sea bass dish, especially the wonderful warm new potato salad that really complemented the dish very nicely. All of these dishes were nicely complemented by an array of vegetables on the side that helped to leave all of us rather full!
That said, Chris and Claire did just about make room for dessert! The two of them decided to share a strawberry shortbread tower, which they assured me was delightful! I can confess that I was rather disappointed that I had filled myself up already.
All in all, the question as to where the best bistro is in Baslow was answered emphatically by Charlie's Bistro and I would recommend it to anyone staying near Baslow in the Peak District.