Caroline reminisces fondly about a home away from home in beautiful Salzburg…
A few years ago we were looking for a hotel in Salzburg and couldn't seem to find anything that took our fancy. We then happened upon an apartment which seemed to fit the bill perfectly. It was very centrally situated yet in a quiet side street, located in a 14th century building with bags of character but sympathetically and stylishly renovated with all 21st century amenities and best of all it was only 100 euros a night which compared well with some of the uninspiring or inconveniently situated hotels that we had been looking at.
Booking through Gabi, the owner, was easy and she was very helpful in providing useful information on how to get the bus from the airport to the apartment. We were met on arrival by Igor who not only carried our luggage up the four flights of stairs (no lifts in 14th century buildings!) but also spoke flawless English and was a mine of information on Salzburg.
The apartment itself lived up to expectations. The living area was spacious with original beamed ceiling and antiques but was also equipped with everything you could need including free wi fi, CD player, cable TV, blue ray DVD player and DVD library.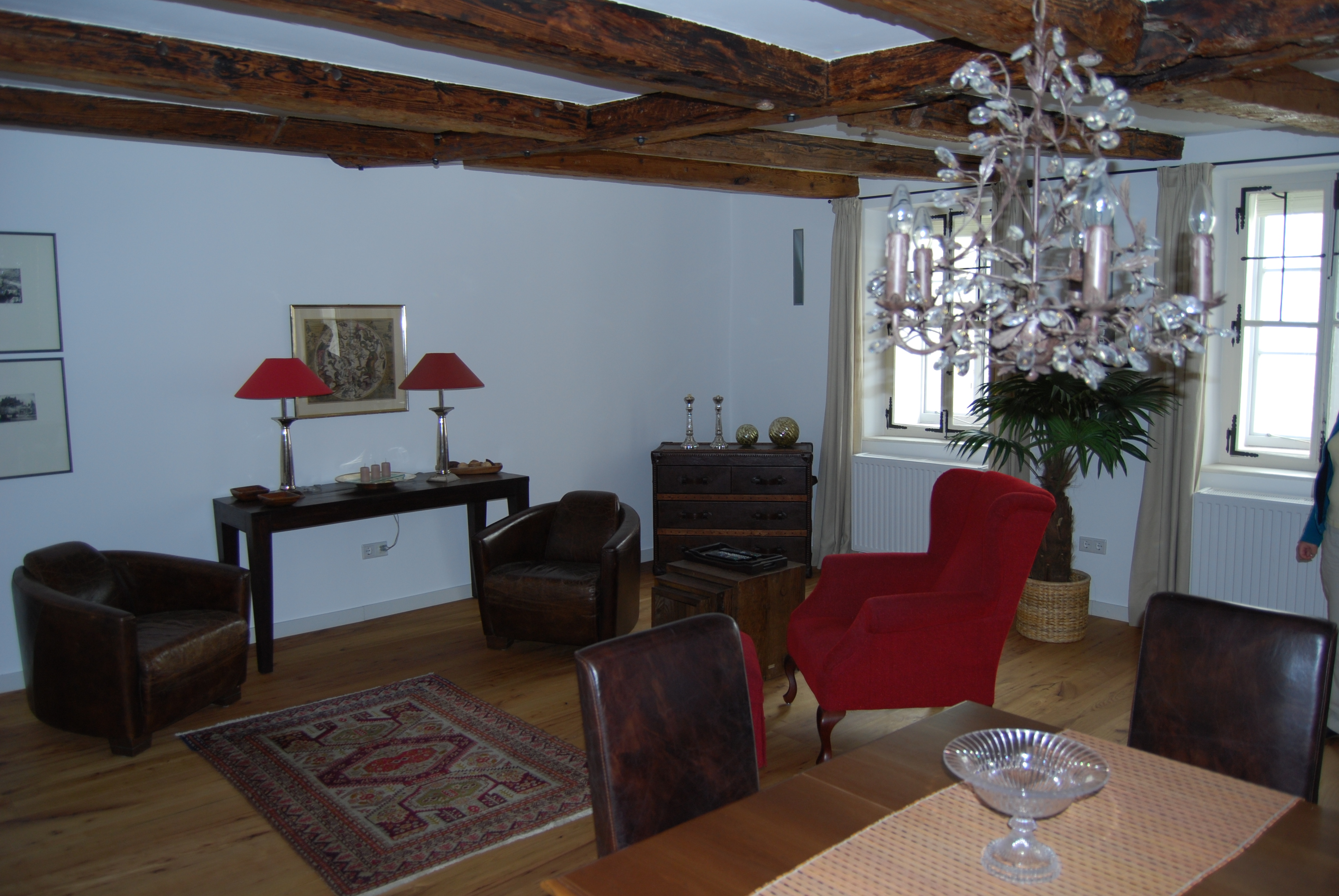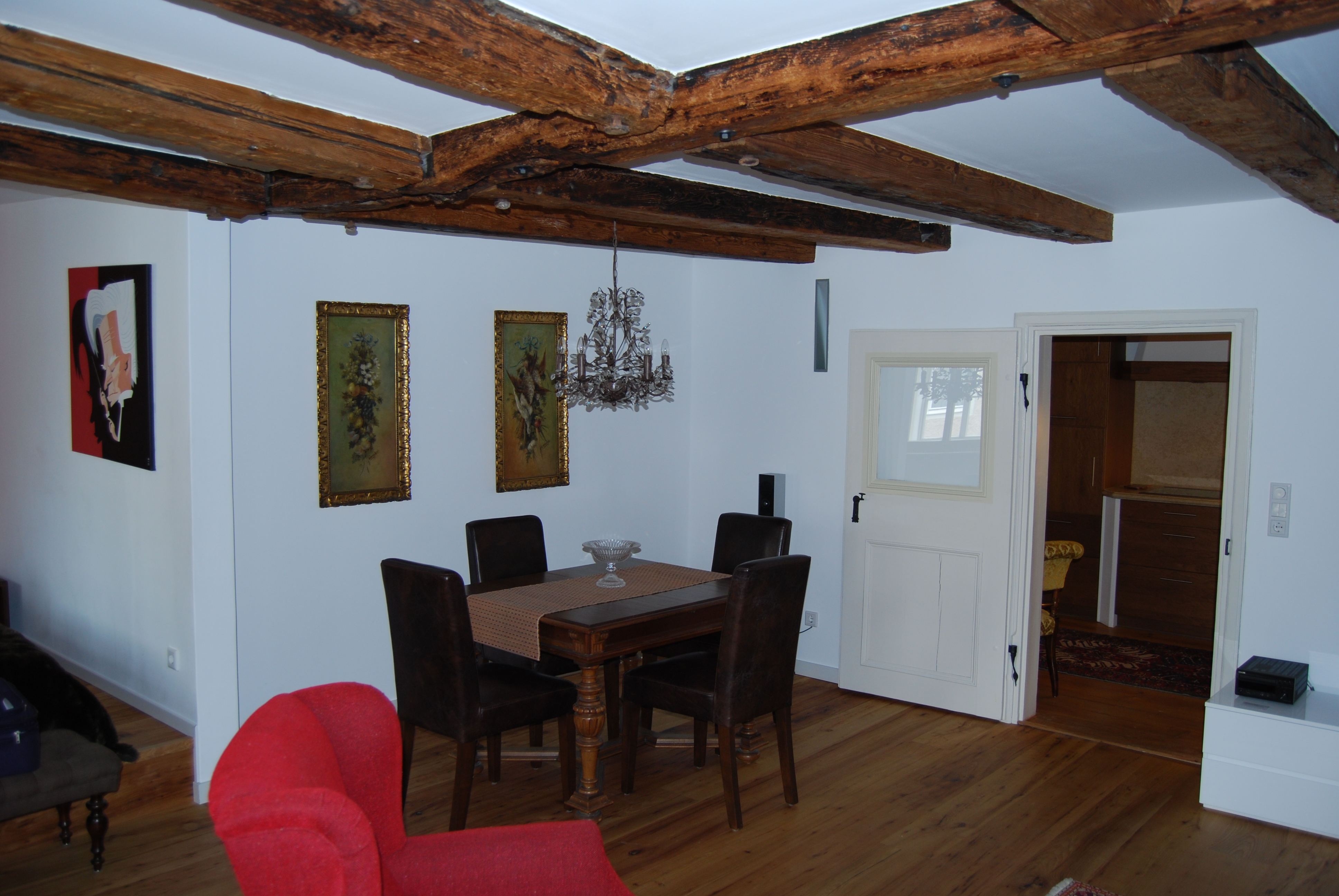 The bed was queen sized, comfy and made up with Egyptian cotton sheets. There is also a single sofa bed should you want to rent the apartment as a threesome.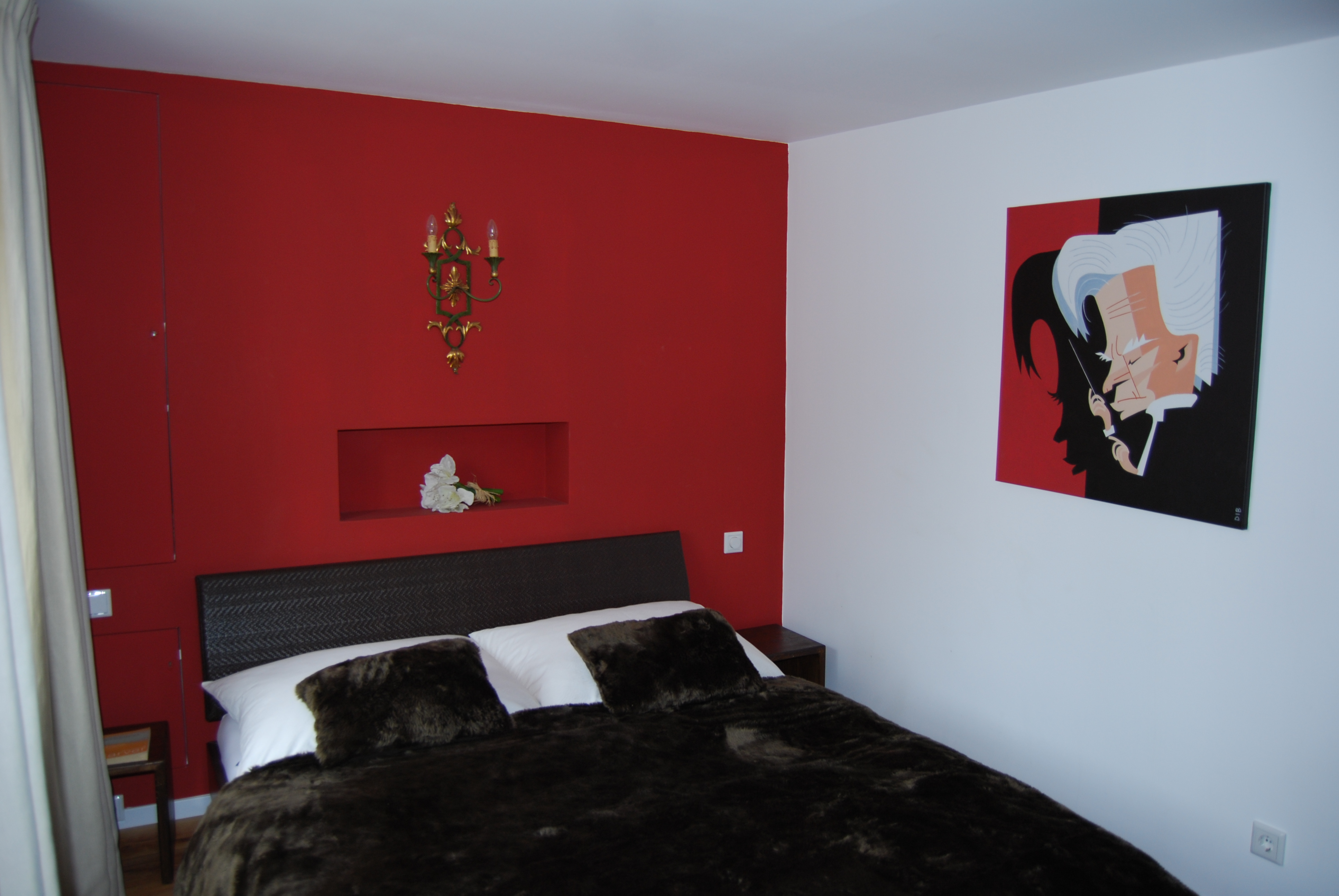 The kitchen was well equipped should you want to cook (or even do some ironing!) and had the luxury of a dishwasher and Nespresso machine, as well as a fridge/freezer, microwave and cooker.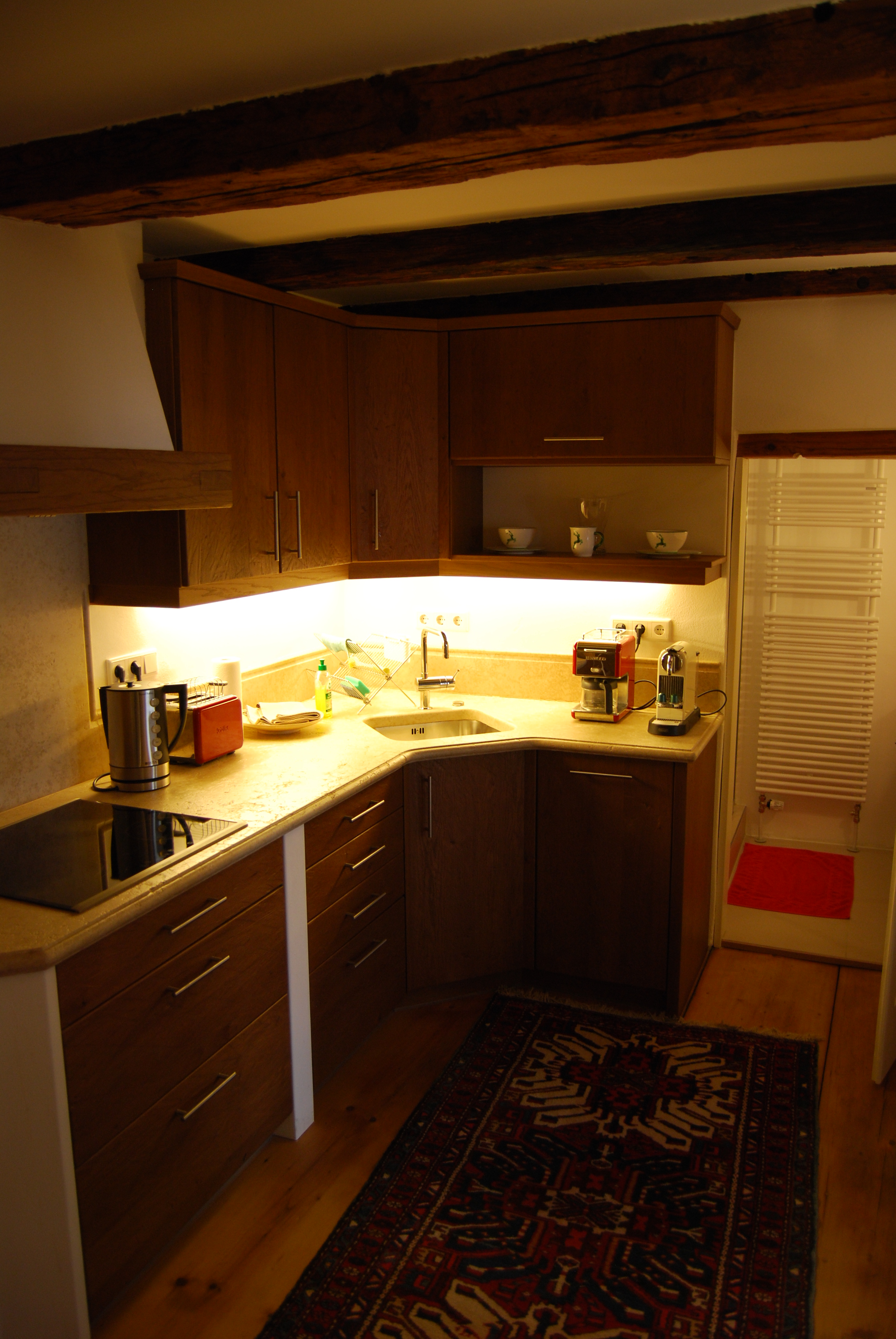 The shower room, although small, was tastefully fitted and there were plenty of fluffy towels.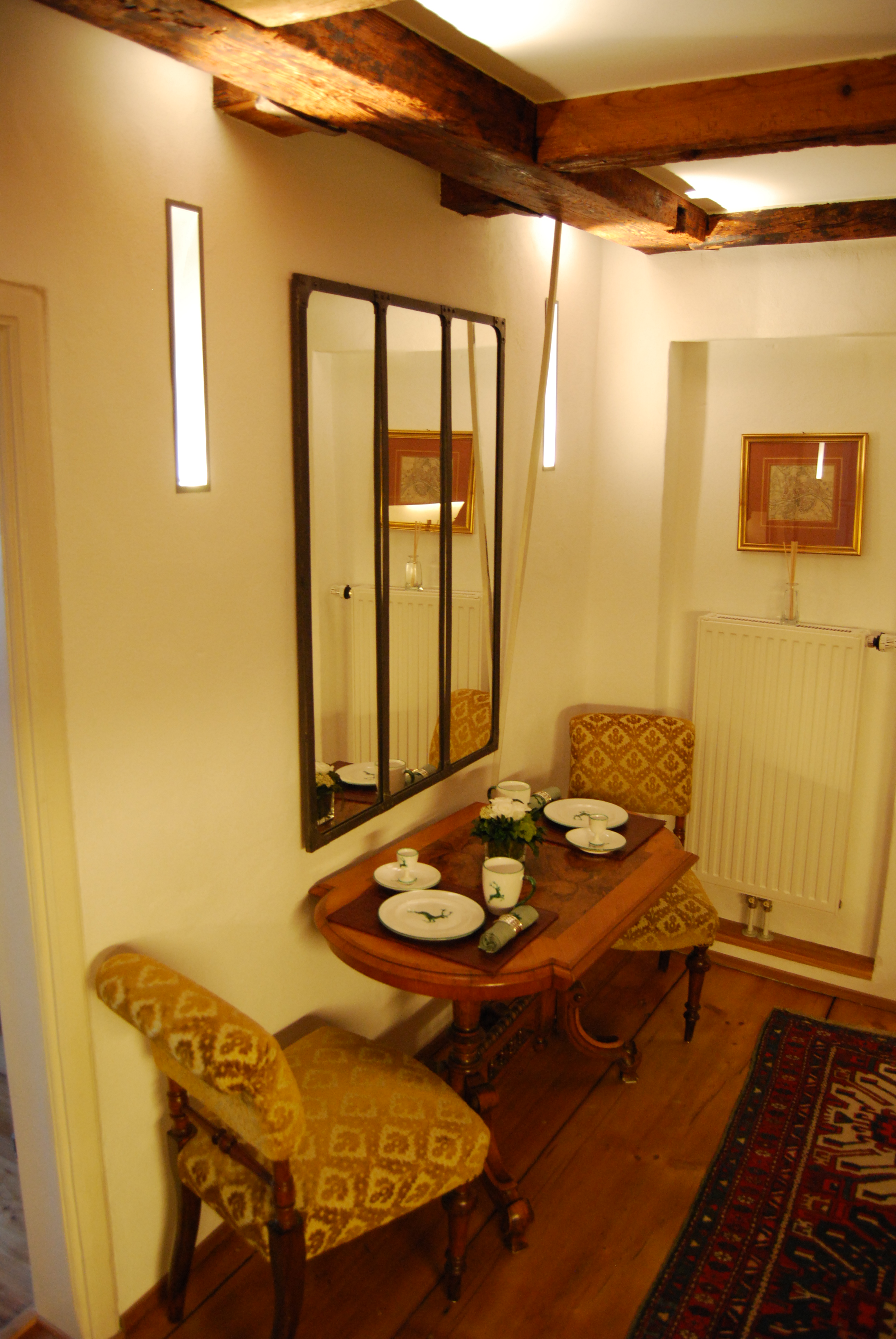 The position of the apartment was perfect with fantastic views of historic Salzburg from the lounge where you could also hear the atmospheric church bells ringing.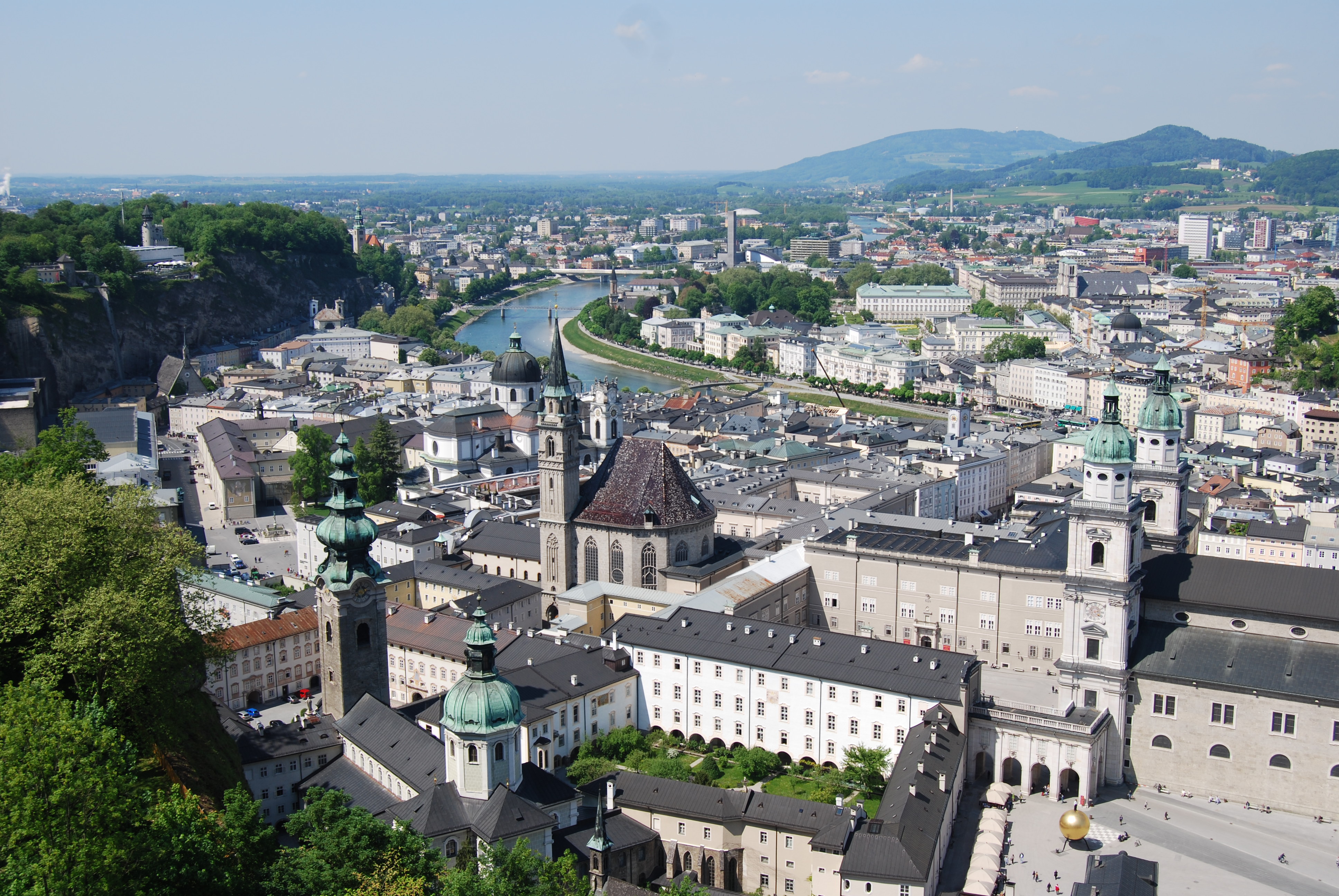 It was a mere five minute walk to many of Salzburg's historic sights and only slightly longer to the bus stop which we used for a day trip to the beautiful Wolfgangsee. There were also plenty of restaurants and coffee houses, shops and boutiques right on the doorstep.
If you fancy living like a local in Salzburg then Gabi's apartment is to be highly recommended.