If you're staying in the little town of Juan-les-Pins in the French Riviera and are wondering where to eat out for either a relaxed lunch or a cosy dinner, look no further than Le Petit Brunch.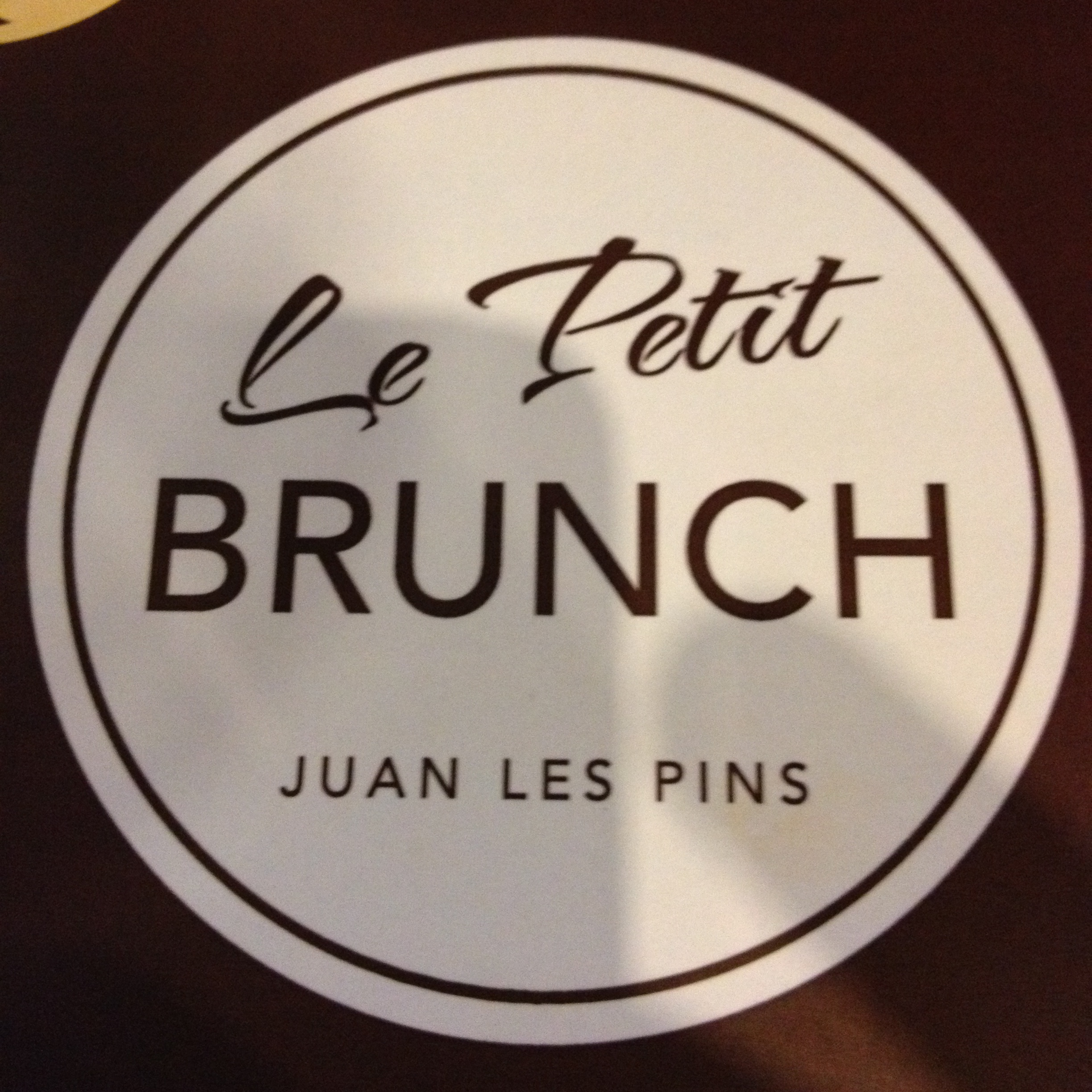 Centrally located in Juan-les-Pins (and under a five minute walk from the hotel we were staying at, Hotel Juana), the small, unassuming restaurant offers fantastic food in an unpretentious atmosphere at a competitive price.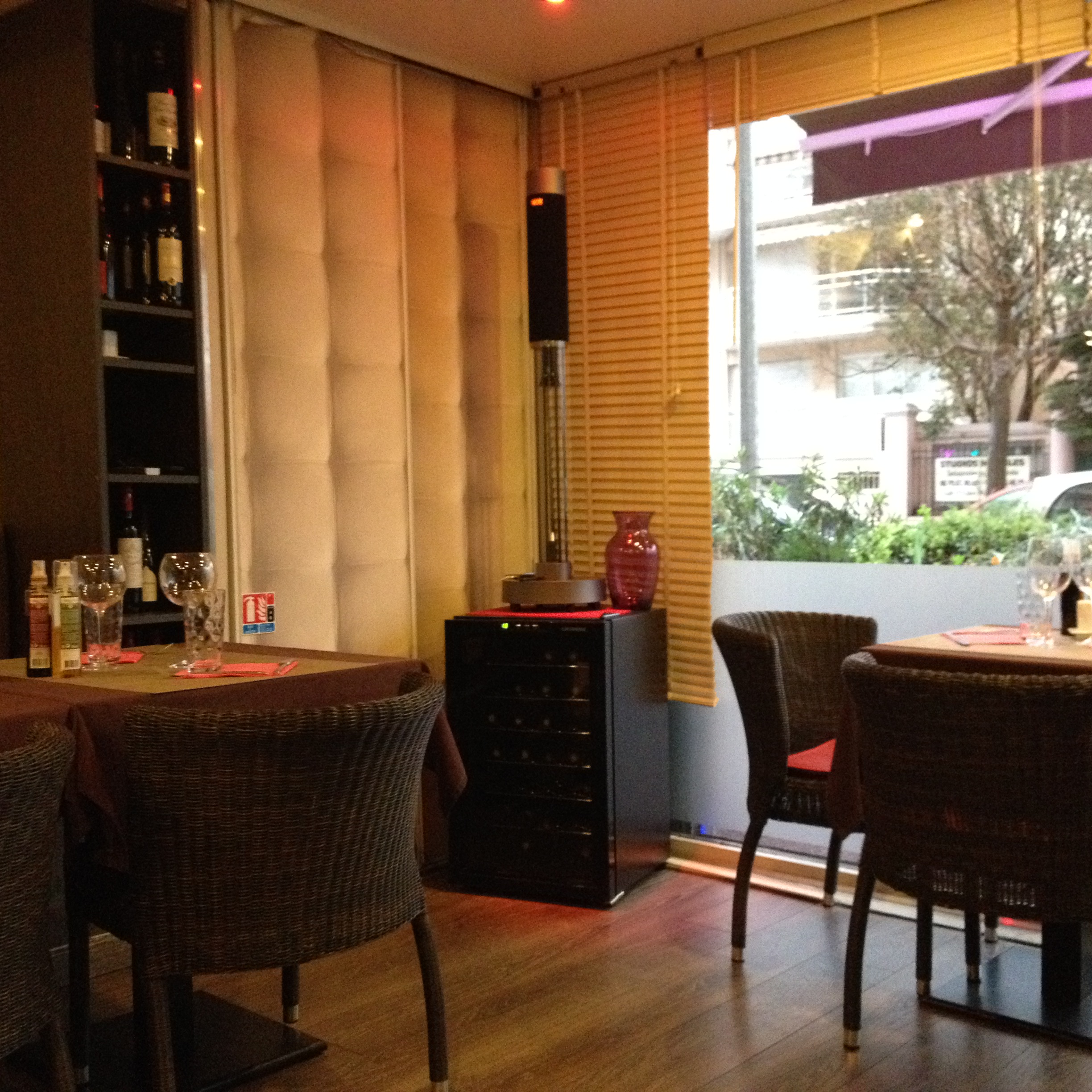 On the evening we visited, we had braved some pretty heavy rain to walk down to the restaurant, and were the only people dining in there. The friendly owner instantly made us feel welcome, though, bringing over a couple of complimentary glasses of champagne, which Kyle guzzled down!
I decided to go without a starter (I was still quite full from breakfast and an ice cream from our day out in Monaco!) but Kyle chose a salad, which came with gorgeous cooked ham, fresh tomatoes, and cute little toasts with cheese on. Needless to say, he wolfed it down and we sat back to relax before our main courses arrived.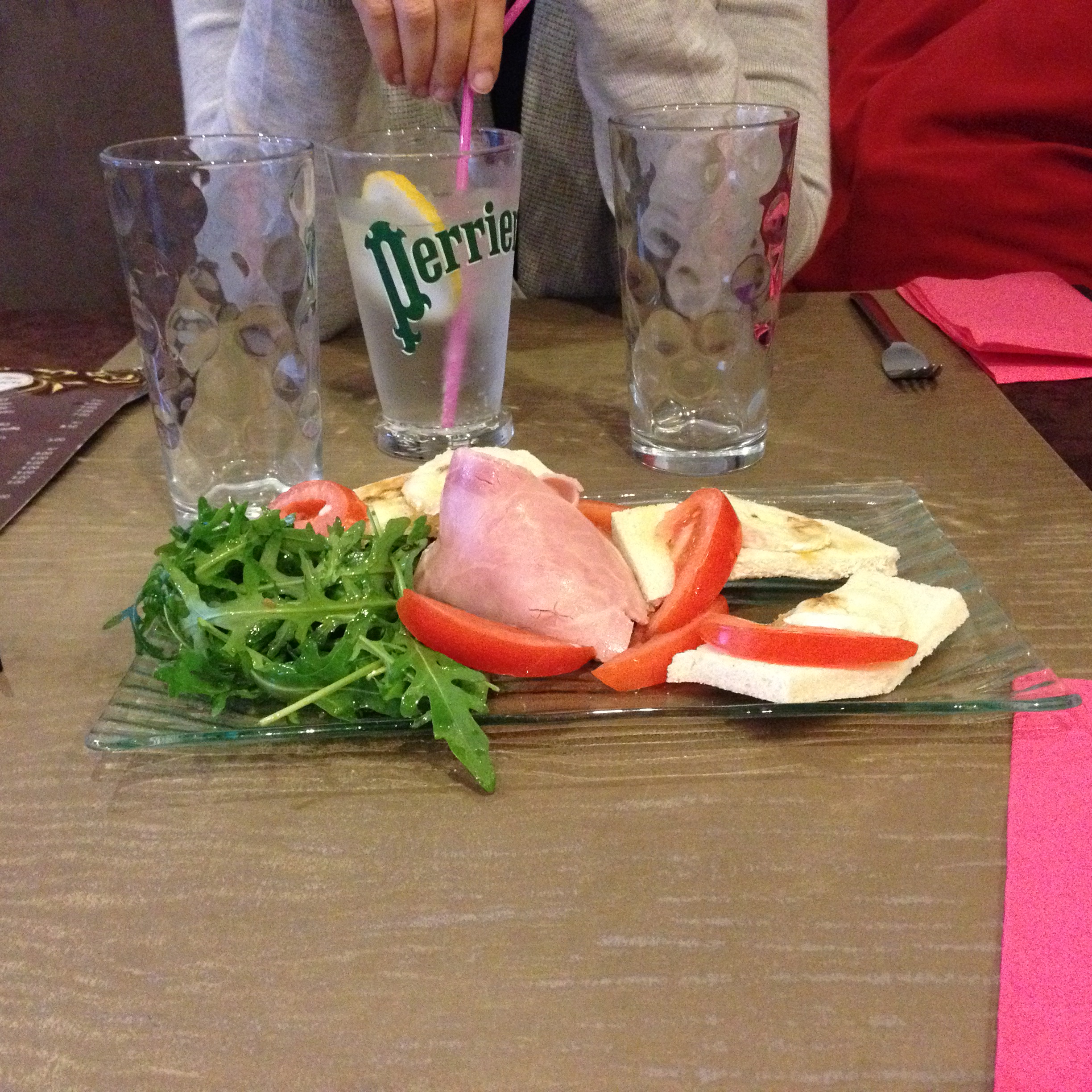 We had both opted for the "mademoiselle burger", which, despite the name, had absolutely no air of femininity to it whatsoever! The burger came served on a lovely linseed bun, topped with melted cheese, a fried egg, and a creamy and very naughty garlic sauce. This may have been a burger, but it was no standard burger! So divine and oozy was it that it was actually impossible to pick up – a knife and fork was the order of the day here!
The chips, as you'd expect from an authentic local French restaurant, were a far cry from the chips we tend to eat in England. They were little slips of things, served piping hot, and deliciously oily without being greasy. With a dash of salt on top, they were sublime and I could have eaten a whole bowl of them.
We really didn't have any right to order pudding given the amount of food we'd eaten all weekend, but it was our last night in Juan-les-Pins, so we ordered dessert anyway!
I chose a tiramisu, which was full of flavour without being overwhelmed by the taste of coffee, and Kyle went for a trio of little panna cotta served in cute glasses.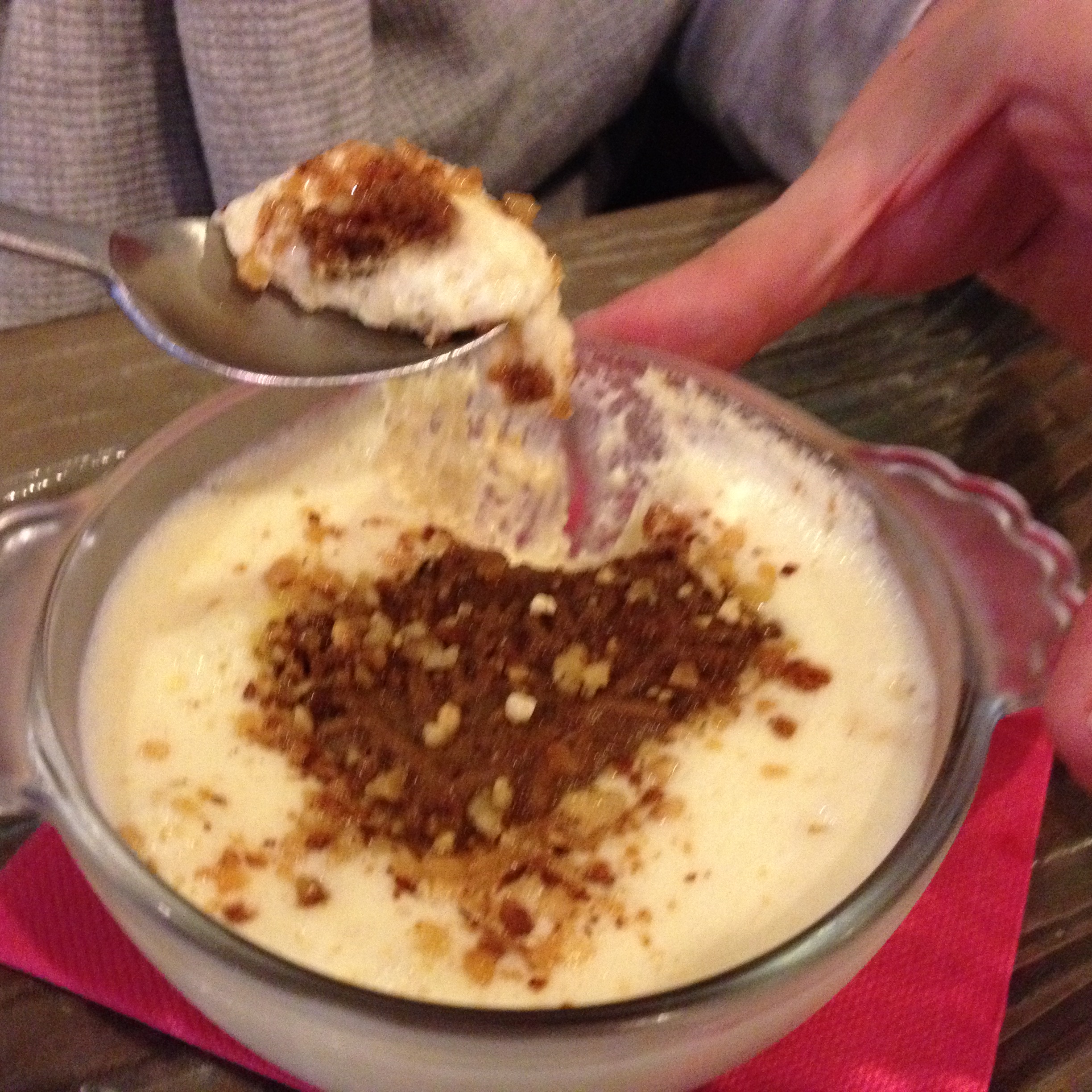 Le Petit Brunch in Juan-les-Pins isn't a super cheap option, but then nothing is in this stretch of south France. What it is, though, is a pleasant space to spend an evening (or an afternoon) whilst enjoying food clearly made from top-notch ingredients. This place does very well on TripAdvisor and we can now say from experience that it does so deservedly.