Today, Caroline takes us to Udaipur on the last stop of her Indian odyssey…
A 35 minute flight brought us to Udaipur. Our driver told us that we had shared the plane with the Maharajah of Udaipur which explained why the cabin staff had been so attentive to one particular gentleman!
The 5 a.m. wake-up call which had seemed so grim suddenly seemed worth it when we arrived at the Udaivilas hotel by 9 o'clock in time for breakfast.
We were lucky enough to find that the hotel had been aware of our early flight and had made sure that our room was available for an early check-in. What a superb room it was with fantastic views of Lake Pichola, our own extensive terrace with sun loungers and private stretch of infinity pool.
The hotel stands in the grounds of a 200-year-old Maharana's hunting lodge and we enjoyed exploring the lodge under the guidance of Mr Roop Singh, an 80-year-old who had been there for 41 years. His English was limited but he was keen to point out the pit where tigers and wild boars used to fight and also the hotel's Presidential suite which costs an eye watering £3000 plus, per night.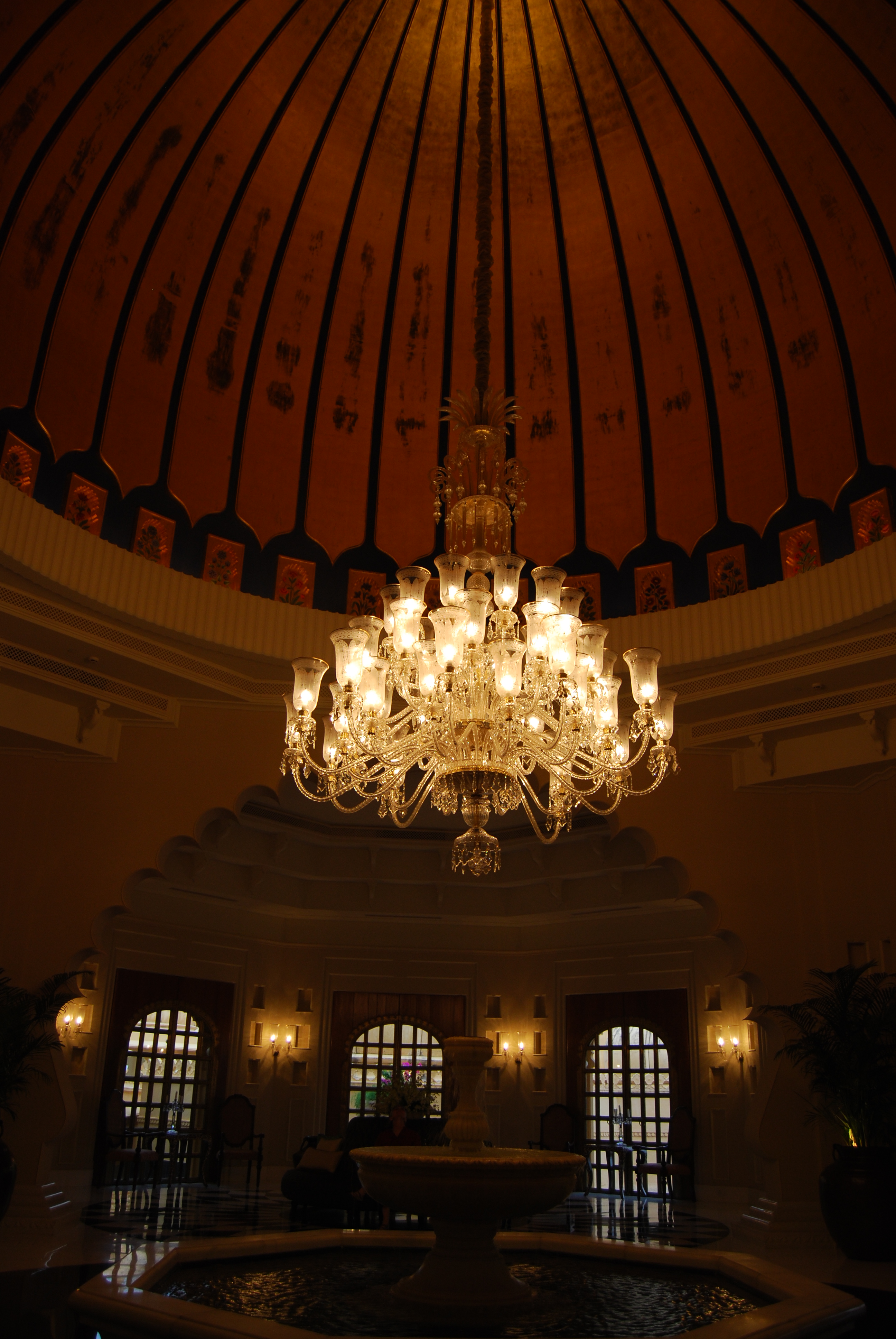 The afternoon was spent relaxing, watching the kites and eagles soaring on the thermals. A session in the steam room helped my nasal congestion which was still lingering; we were wowed by the spa – what a luxurious place with crystal chandelier, domed roof and white marble fountain.
A complimentary tray of Indian appetisers served on our terrace made for a perfect start to the evening. The illuminated buildings twinkling from across the lake made for a fairy tale setting. Dinner was tandoori prawns, spicy tomato and coriander soup, pickled aubergines and chicken biryani, a veritable feast in keeping with the majesty of our surroundings. It is with good reason that Udaivilas has been voted Best Hotel in the World.
A busy schedule of sightseeing followed the next day and it was with great sadness that we sat down that evening for our mojito and G and T before our last dinner. The chef had already asked us at breakfast whether there was anything special we would like so we had suggested some sort of prawn curry.
He produced a superb Malabar prawn curry for us and better still, when he came out at the end of the meal to see what we had thought of it, he presented us with the recipe, beautifully rolled up and tied with ribbon, an excellent souvenir of some exquisite meals in India.
Flying home the following day we had so much to reflect on: the fascinating sights in the five places we had visited, the friendly children who had been so keen to practise their English on us, the Indian cooking we had sampled (so different from what we encounter in the UK), the sumptuous nature of the hotels that we had stayed in but above all else the superb service delivered by each and every one of the Oberoi staff that we had been privileged enough to have had dealings with.
It had truly been a holiday of a lifetime and well worth waiting 30-odd years for!