Having tried for years to find a really good sweet pastry recipe the answer seems to have finally come from the Masterchef himself: Michele Roux Jr, as I recently learned how to make his salted caramel walnut tart.
With my wife wanting to help out with a Macmillan coffee morning at work and me being a foodie who loves to bake, this seemed like a perfect opportunity to try out a recipe for the first time from a Michel Roux Jr cookbook (Cooking with the Masterchef: Food for your family & friends).
As mentioned earlier though there was one big downside – it involves using sweet pastry, which is something that has never worked as well as it should do for me when I have tried to go from scratch. I must therefore confess I had bought in one of those awful ready made efforts as a backup as the bake was not a cheap one and I was determined to see if I could get to grips with using liquid glucose for the first time.
Having never quite managed to get the pasty right before I think there are two key factors that made Roux Jr's recipe work better than most:
1) It is simple and does not attempt to make you overthink the processes
2) He uses cream in the sweet pastry that seems to work well in terms of binding the dough
With these factors taken into account the mess levels were still significant and the resting period was still a nervy one! That said, the moment I felt the dough and started to roll it out it became clear that for once it was going to be good dough and a huge wave of relief swept over me!
The dough completed, the rest of the recipe was a great pleasure to execute as I boiled butter and cream together (amazing smell!) before setting them aside, then moved on to battle with sugar and glucose (with added water) to ensure that the correct colour of brown was achieved. I will digress for a moment and say that while precision is beautiful there are times when cooking by the seat of your pants and using your eyes to make judgement calls is so much more rewarding and for this reason I enjoy the way the recipe is written not to include sugar temperatures but instead aimed at encouraging the chef to use their own judgement.
Add the now cooled cream and butter slowly into the mix and you begin to sense this beautiful sweetness filling the air around you and teasing you to want to dive in and eat it there and then but once you add in the crunch of the walnuts and see the way they mix into this caramel mixture you can understand just how easy it would be to turn this tart for ten into a ten minute treat! Holding back from eating all of your mixture is rewarded when you pour the mixture (once cooled) into the pastry, cover with lattice strips and pop in the oven to watch it become even more gooey and the pastry turn a lovely light brown colour.
I would offer more insight regarding the end result but the picture below will let you make up your mind! All I can say is what I tasted wasn't half bad!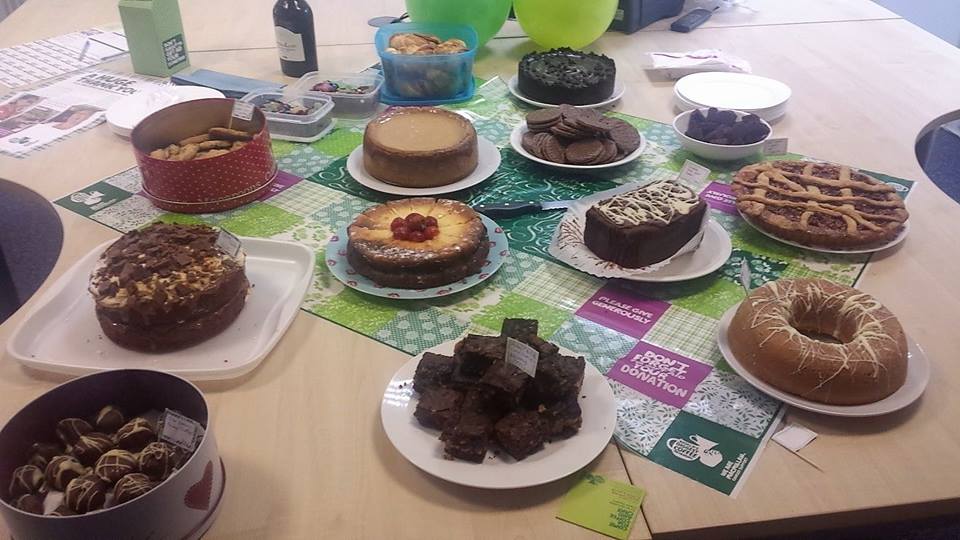 Michel Roux Jr's cookbook is packed full of other great recipes, both sweet and savoury, all of which seem very achievable for ambitious cooks.